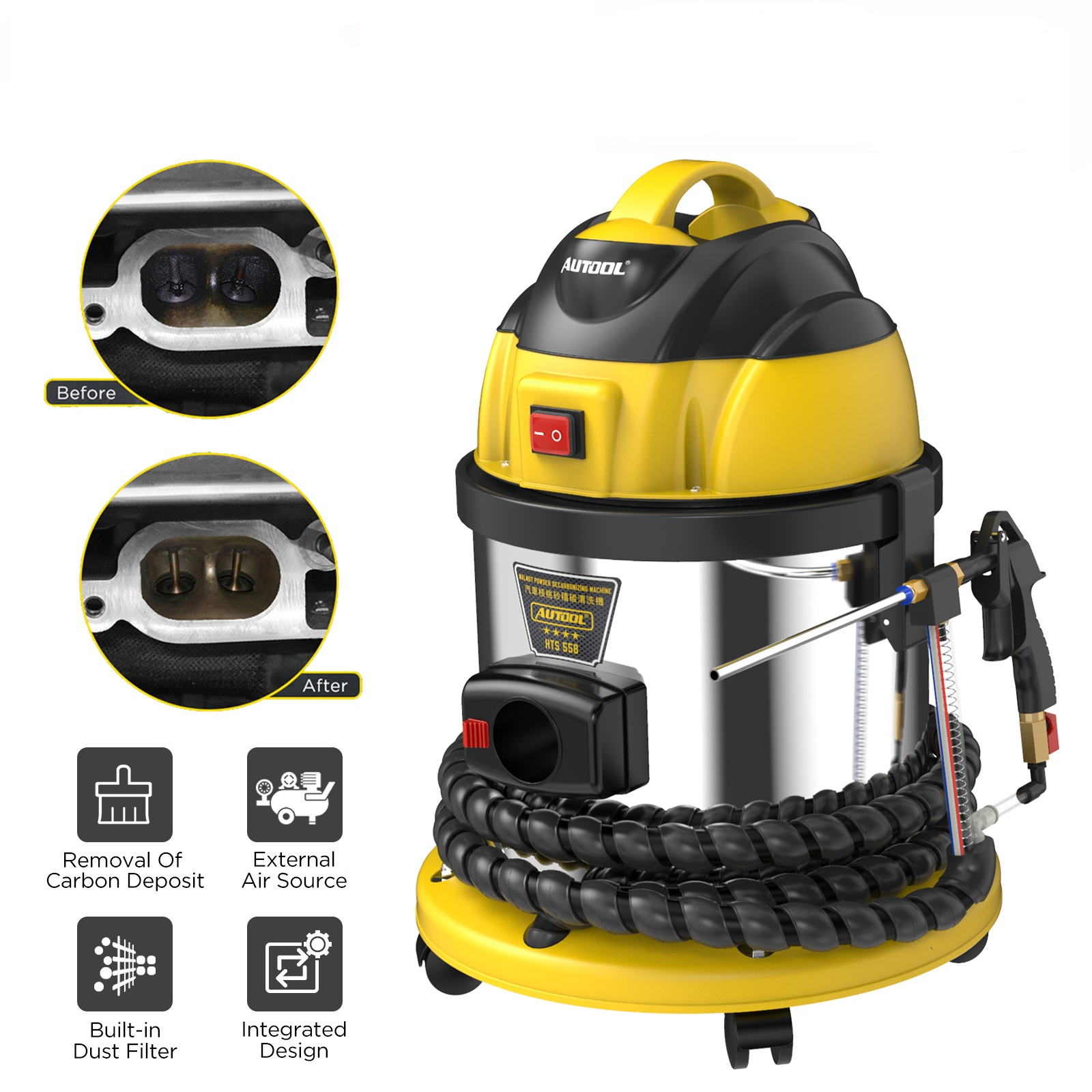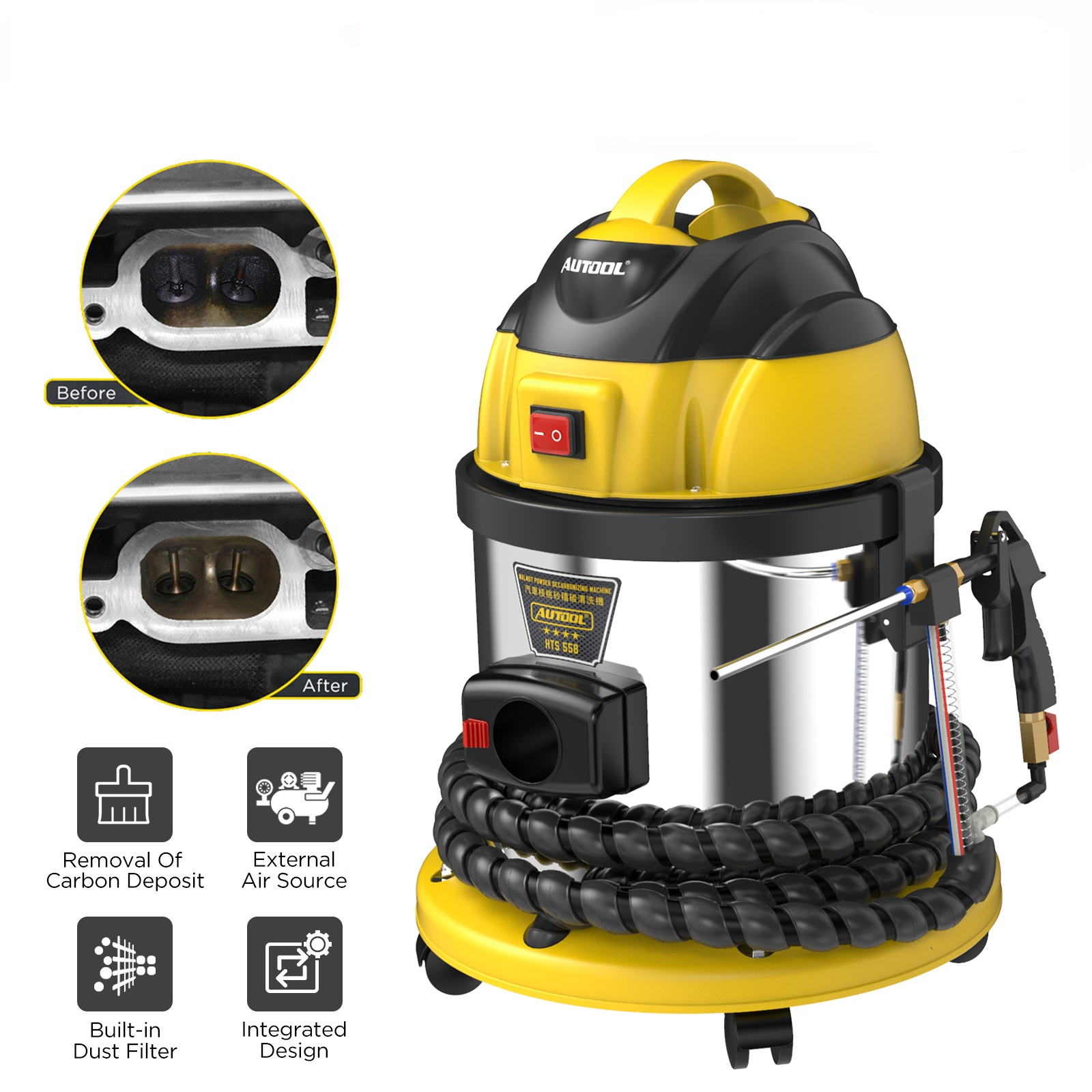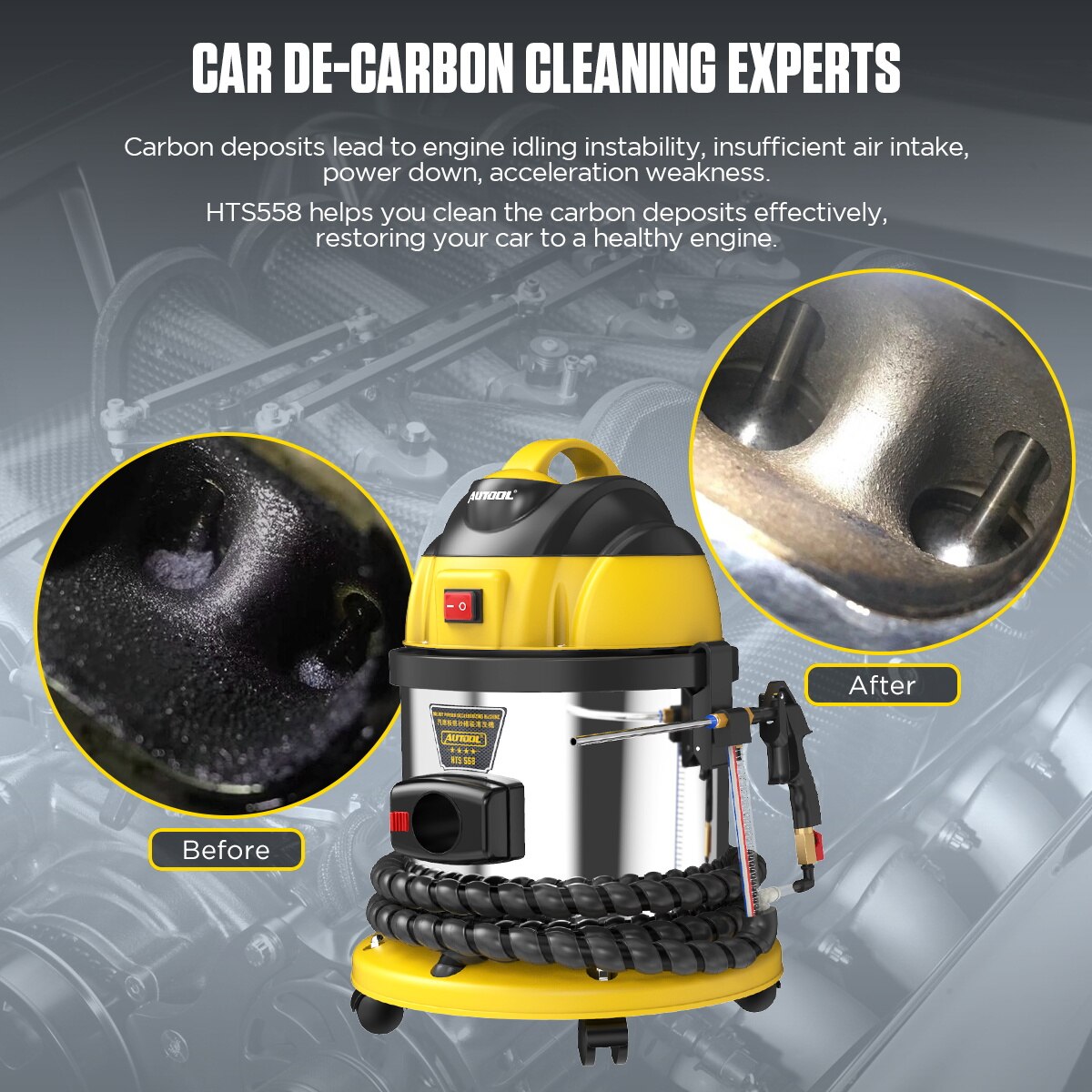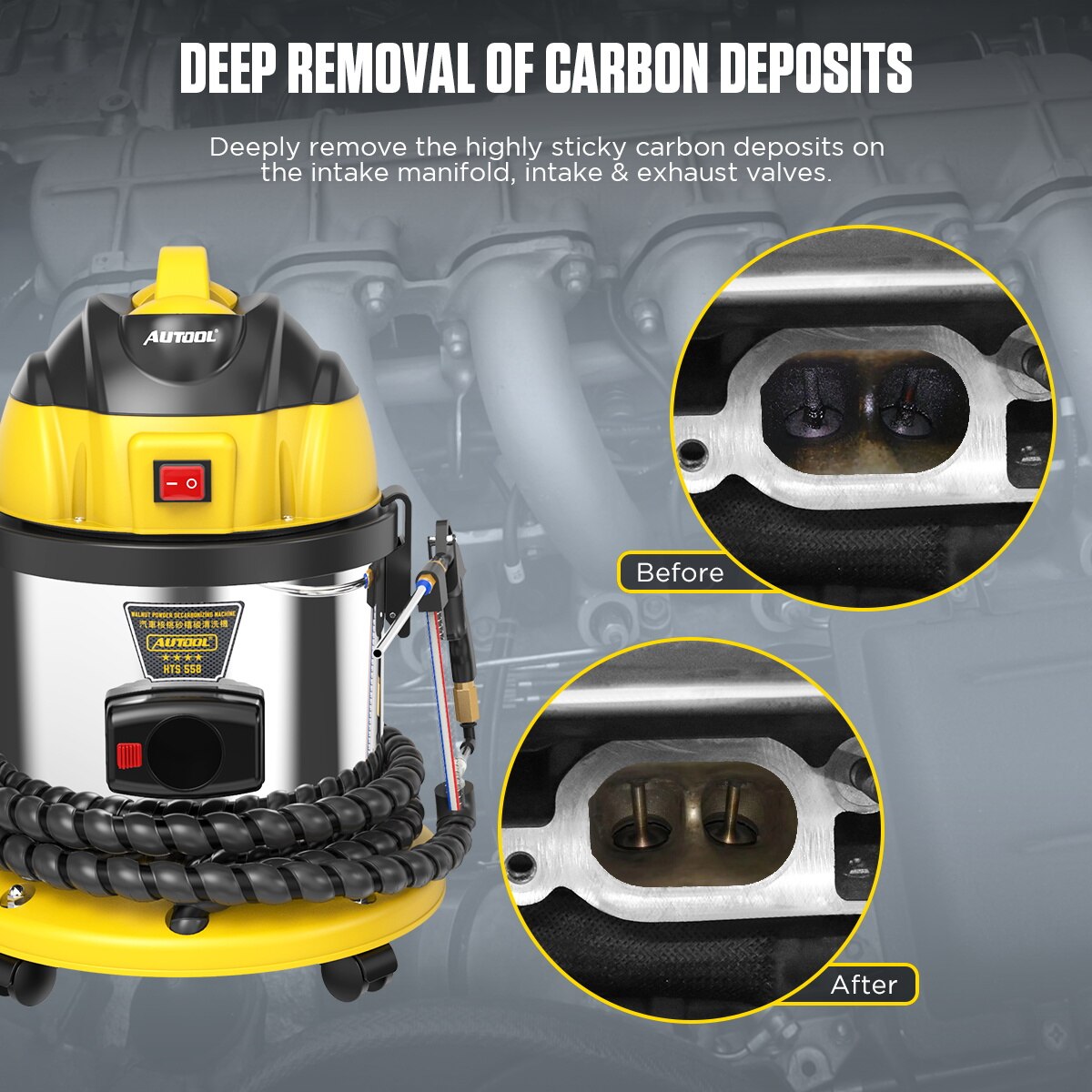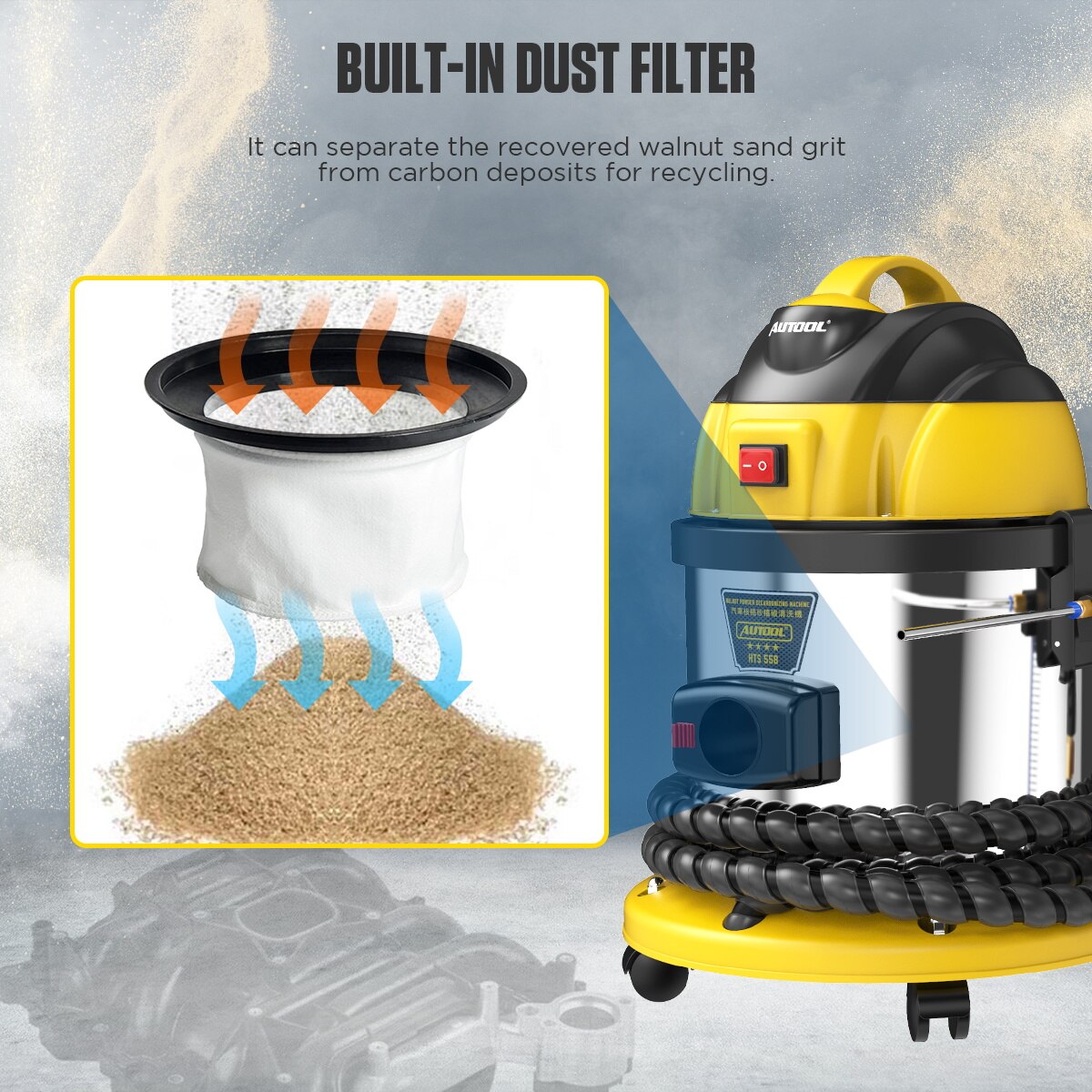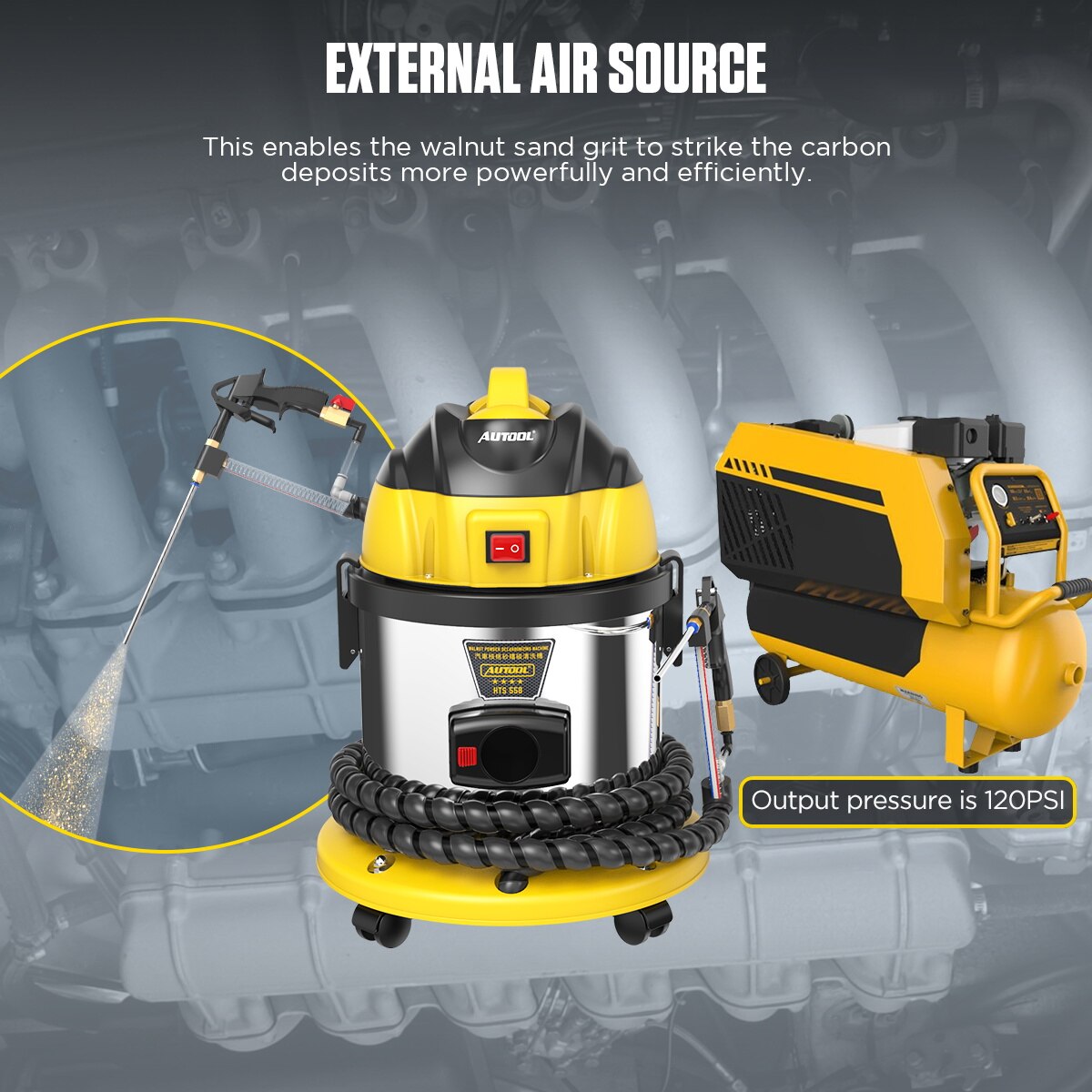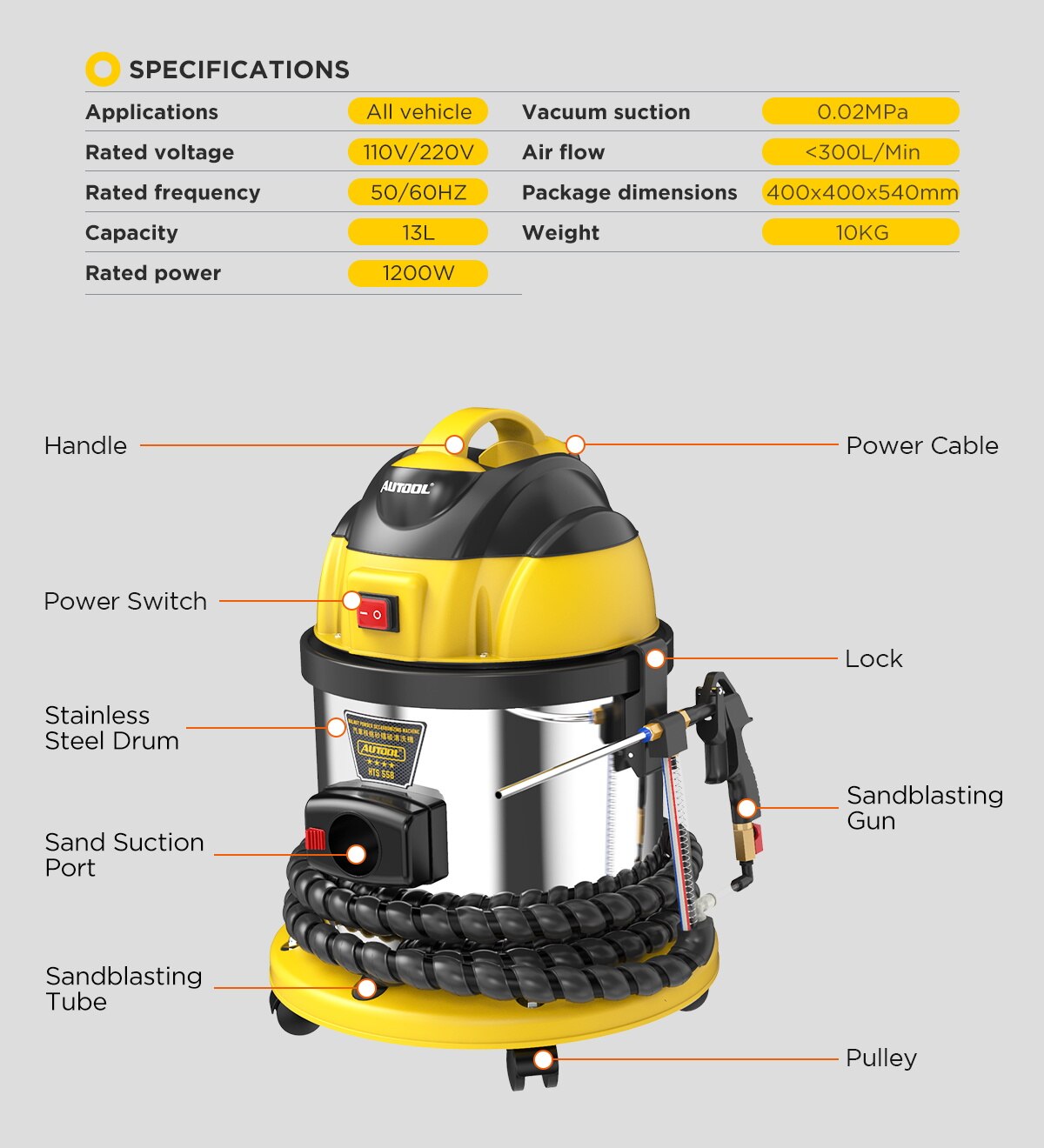 AUTOOL HTS558 Engine Carbon Deposition Walnut Sand Cleaner Tester Car Decarbonizing Machine Carbon Deposition Powerful Washing
AUTOOL HTS558 Engine Carbon Deposition Walnut Sand Cleaner Tester Car Decarbonizing Machine Carbon Deposition Powerful Washing
Shipping:

Express Shipping Service


Estimated delivery time:

3-15

working days.

See details »

Returns:

Return for refund within 7 days,buyer pays return shipping.

Read details »

Support:
Product Details

Product's Reviews
AUTOOL HTS558 Engine Carbon Deposition Walnut Sand Cleaner Tester Car Decarbonizing Machine Carbon Deposition Powerful Washing
AUTOOL HTS558 walnut powder engine Intake pipe valve clean machine is a advanced equipment for clean engine intake carbon deposition.Keeping engine in healthy status, make sure engine provide high quality power constantly.
Product introduction:
Automotive Walnut sand Carbon Cleaning machine products are injected into the engine through the high-pressure airflow into the air inlet pipe, high-pressure high-speed sand particles will be in the closed inlet pipe tumbling and impact, so that the intake door and cylinder wall of the carbon impact down, and then through a special joint to the walnut sand and carbon mixture recycled into the dust bucket Equipment.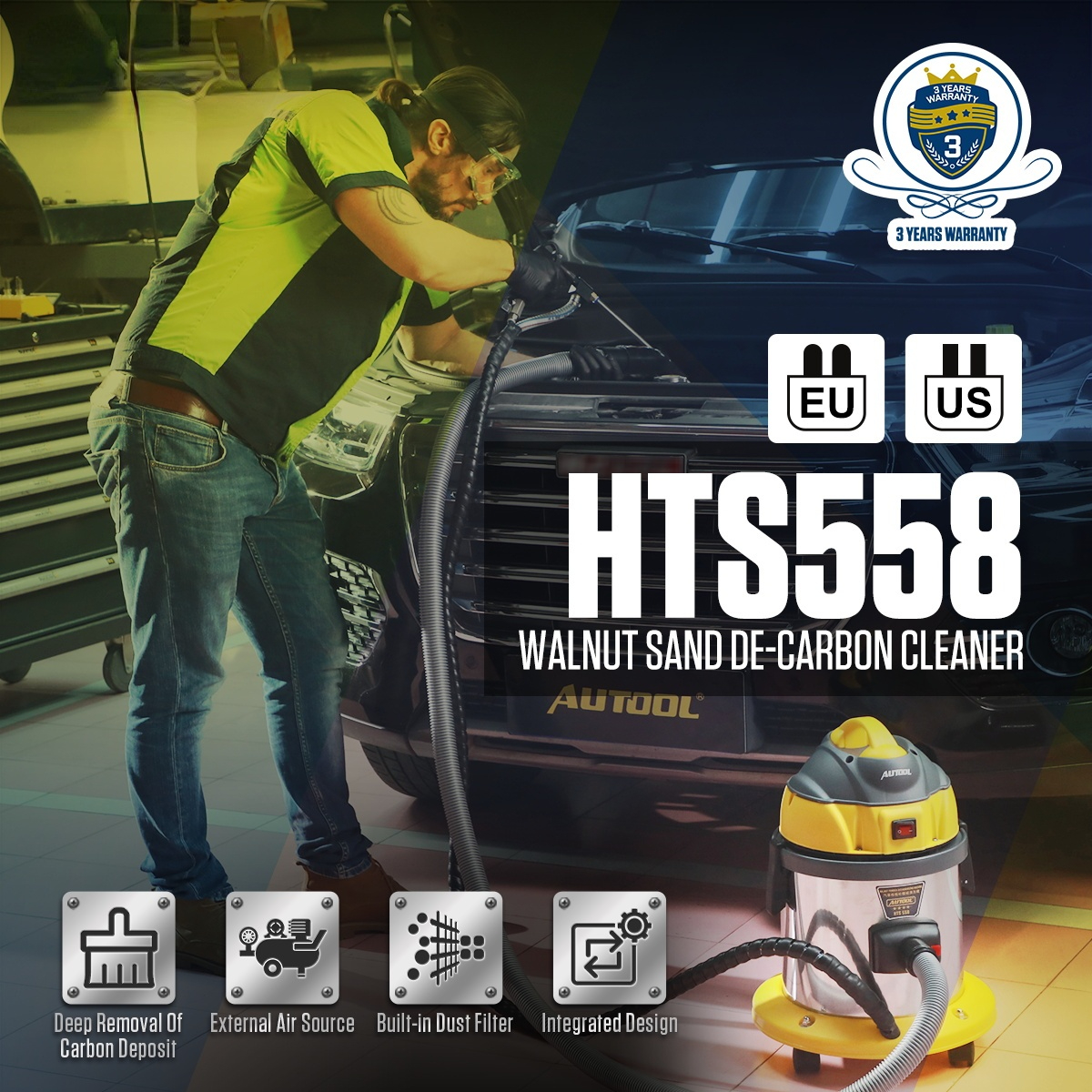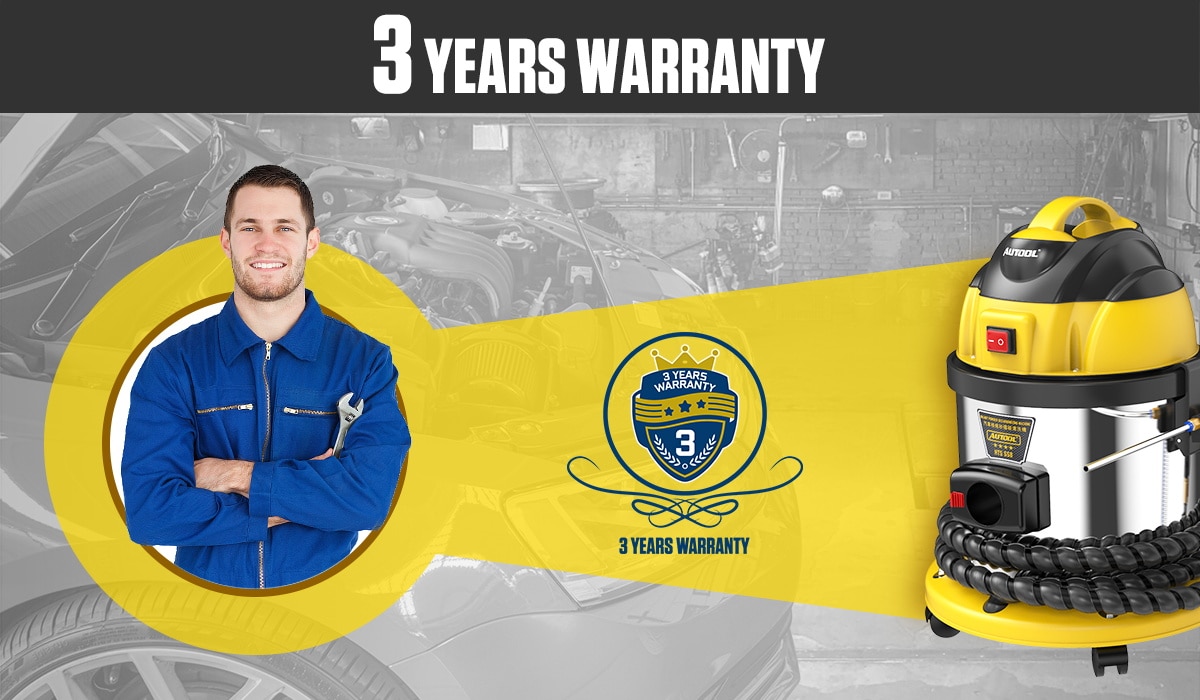 AUTOOL HTS558 Car Engine Carbon Deposition Cleaner Feature:
1.【Deep removal of carbon deposits】Deeply remove the highly sticky carbon deposits on the intake manifold, intake & exhaust valves.(Solve the problems of unstable idling, insufficient fuel combustion, and reduced air-fuel ratio.)
2.【External air source】This enables the walnut sand grit to strike the carbon deposits more powerfully and efficiently.
3.【Built-in dust filter】It can separate the recovered walnut sand grit from carbon deposits for recycling.
4.【Integrated design】The walnut sand grit can be sprayed and recovered simultaneously.
5.【3 year warranty】For damage caused by non-human factors, we promise to resend parts for free within 3 years.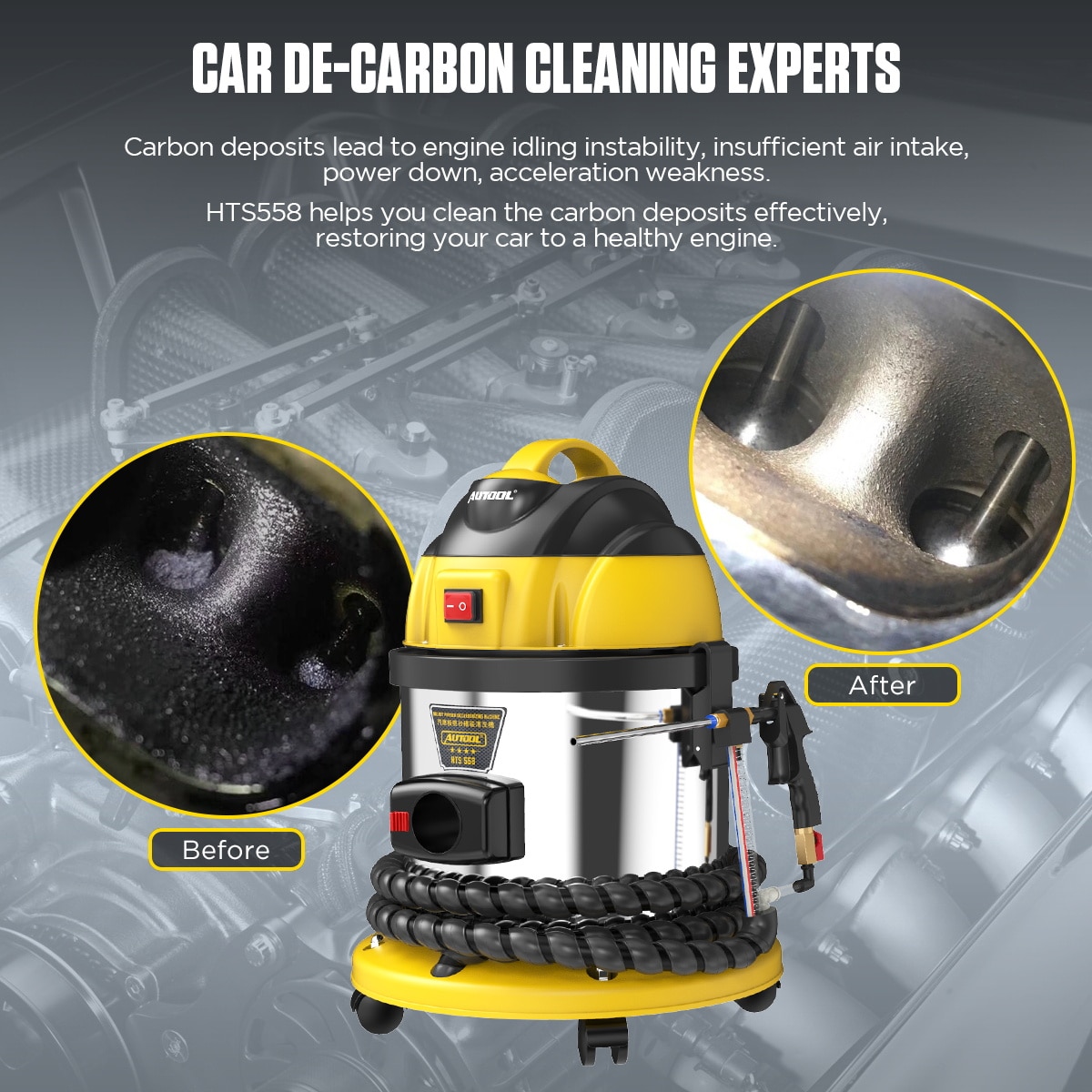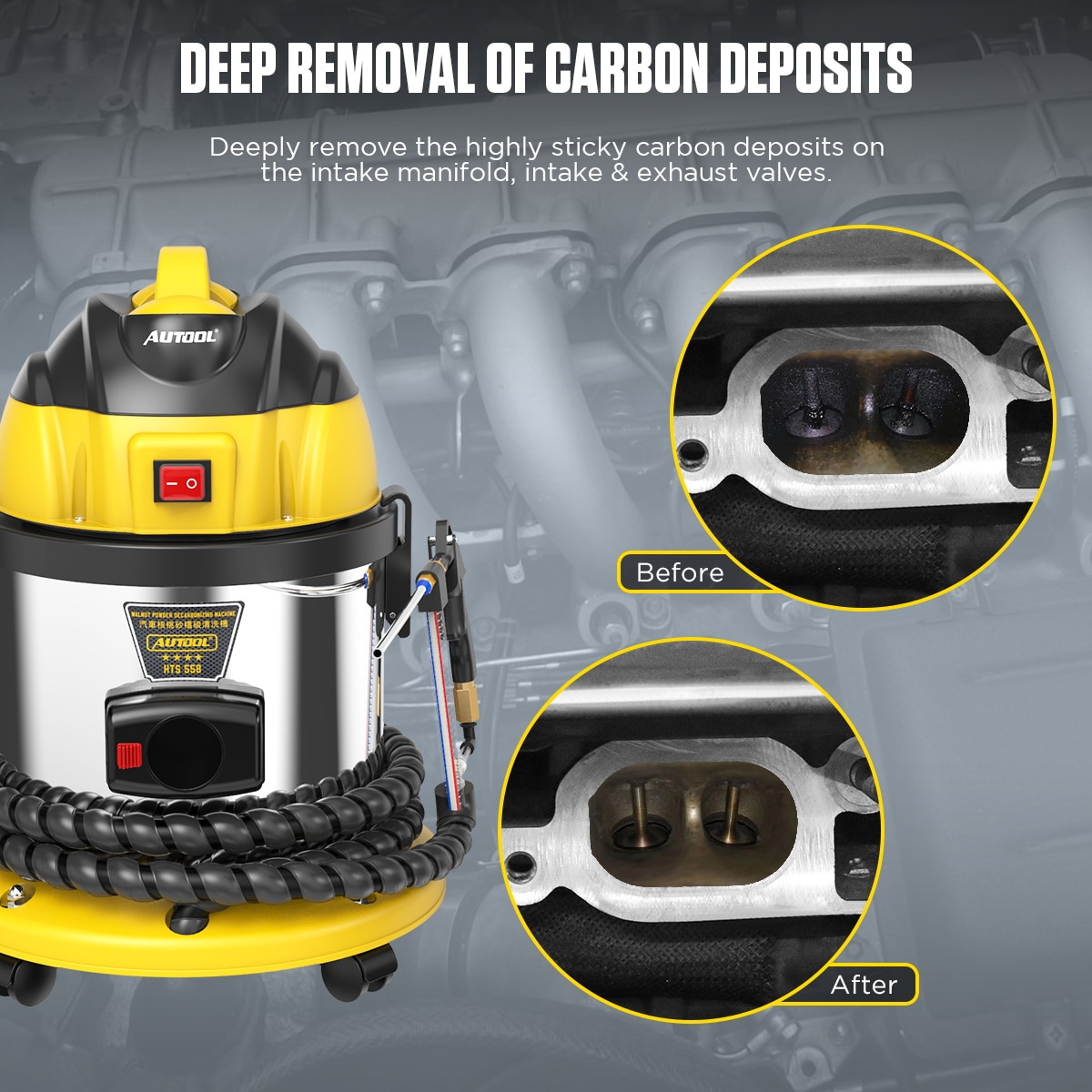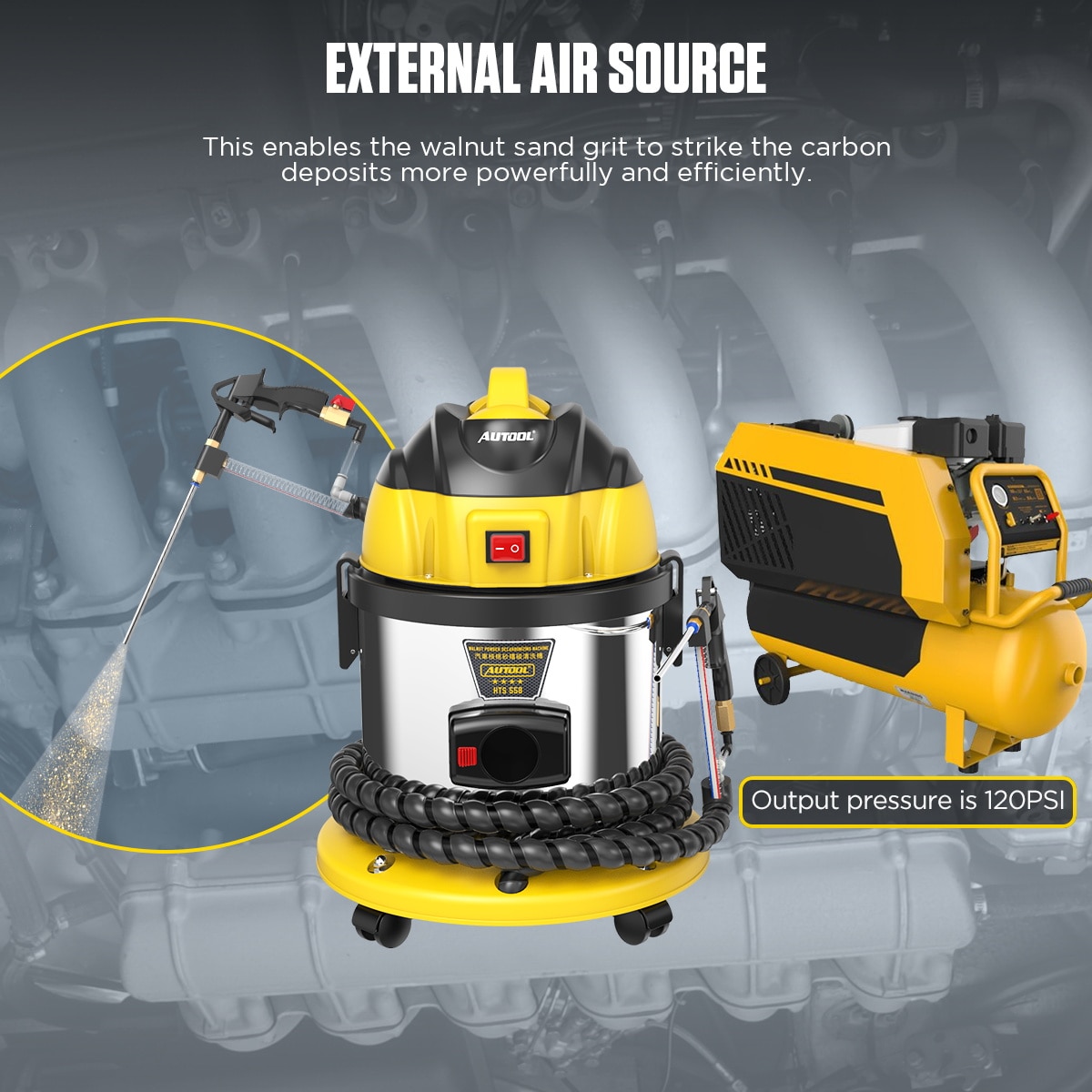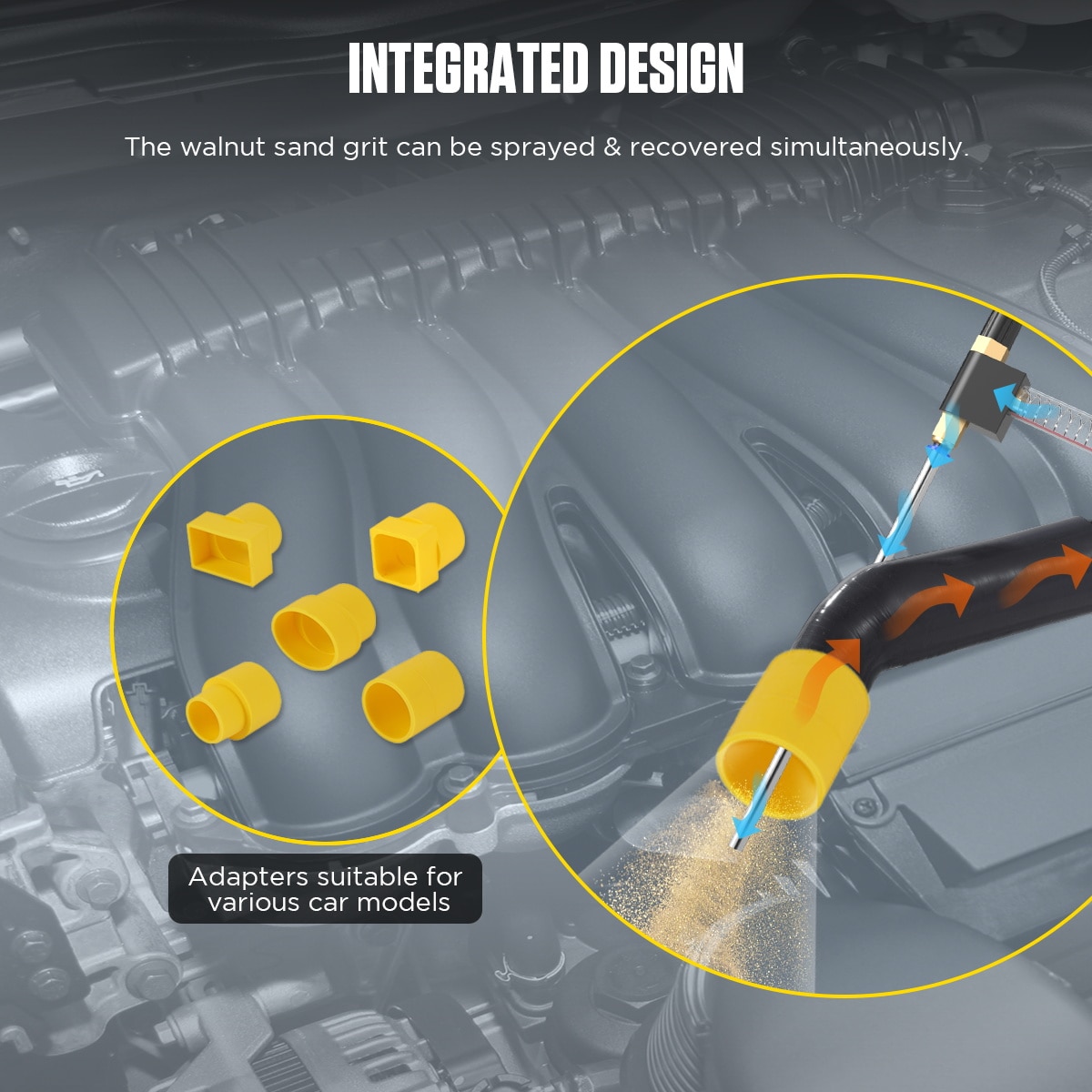 What is carbon deposition?
There are some hydrocarbon olefin residues attach on engine intake,cylinder when fuel burn in engine not completely.It residues change into hard black shell in high temperature condition , that called carbon deposition.
Why need clean carbon deposition?
Carbon deposition will decrease air-fuel ratio, cut down engine output power, increase fuel consumption, engine drastic shake on idle status...all the thing will hurt engine deeply.So normally we should clean carbon deposition after every 40000-50000 kilometer trip.
What is walnut powder(sand)?
Walnut sand is a pure natural polish material, its hardness was lower than metal but higher than carbon deposition,it will clean intake pipe and back side of intake valve thoroughly but no damage.A large amount of pores on surface of walnut sand which provide super adsorption capacity, non-toxic and corrosion preventive.
It was hardly dissolved in acid, alkali and water.Crash walnut shell into powder, after a vigorous selection process then we get walnut sand.It show high performance in the three area: hardness, anti-pressure, wear-resisting.
How to use?
1.Open head cover of AUTOOL HTS558 and pour into walnut powder (need 2- 4KG ), press dust guard on walnut powder then close cover.
2.Join spary gun muzzle and recycle hose together. (there is a hole on recycle hose)
3.Remove intake manifold of engine, plug spary gun into intake, turn crankshaft to close intake valve.Then connect high pressure air pump((not include)) to HTS558.
4.Connect AC power, start clean. The process should last 1-3 minutes .(depending on carbon deposition circumstances)
5.Close AUTOOL HTS558, check up cleaning result. Normally, walnut powder can be reuse 5-10 times.(depending on carbon deposition circumstances)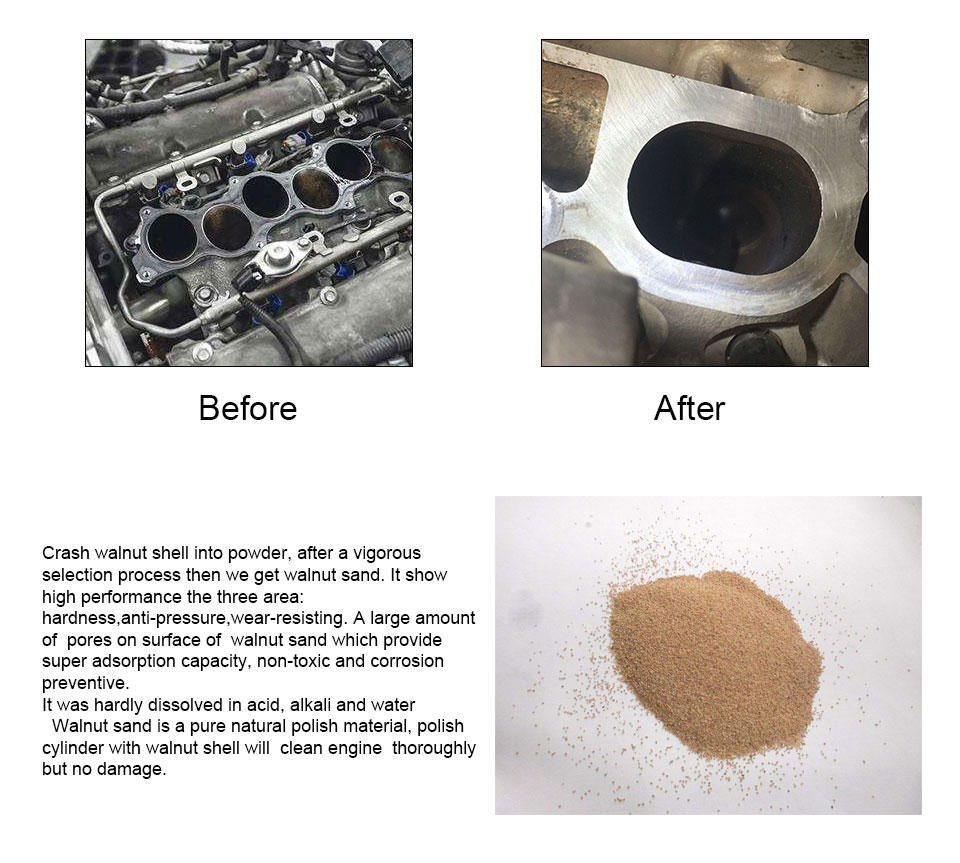 Recommend Reason :
1 Air pump pressure should more than 0.7Mpa (7bar/102PSI)

2 Walnut powder diameter should between 0.4-0.8mm, amount in 2-4KG(4-9LB)

3 Cleaning time between 1-3 minutes


Bullet point:

AUTOOL HTS558 is a special machine for engine Intake pipe and intake valve back side clean.

Close intake valve, then spray walnut powder into engine intake via air pump(not include), meanwhile HTS558 will recycle walnut powder by vacuum.

This is a closed loop. Walnut powder will impact carbon deposition on inner wall of intake pipe. After thousands of impact, carbon deposition will be clear thoroughly

Chemical cleaning agent will corrodes pipe and shortens the lifetime of engine.

Walnut powder is pure natural polish material. It show high performance in hardness, anti-pressure and wear-resisting.

Walnut powder hardness was lower than metal but higher than carbon deposition. Take these advatages,

AUTOOL HTS558 will clean clean intake pipe and back side of intake valve thoroughly but no damage

High-precision engine system is sensitive to foreign matter of intake pipe, such as BMW valvetronic system.

That is why we need AUTOOL HTS558 to clean carbon deposition in intake pipe. Engine should be closed before clean,

then turn crankshaft to close intake valve. AUTOOL HTS558 clean one intake pipe each time,

6 cylinder engine should cleaned 6 times one by one(and so on)

AUTOOL HTS558 is specail for intake pipe and intake valve back side clean only,

if you want to clean carbon deposition on injector/throttle valve/cylinder, please choose AUTOOL CT150,AUTOOL CT200 or AUTOOL C100.

Walnut powder not include in package,please get it in local market;

High pressure air pump is requirement(not include in package);

Walnut powder residual in intake pipe will go to ashes in high temperature after engine start.

Getting AUTOOL HTS558 immediately, start your new business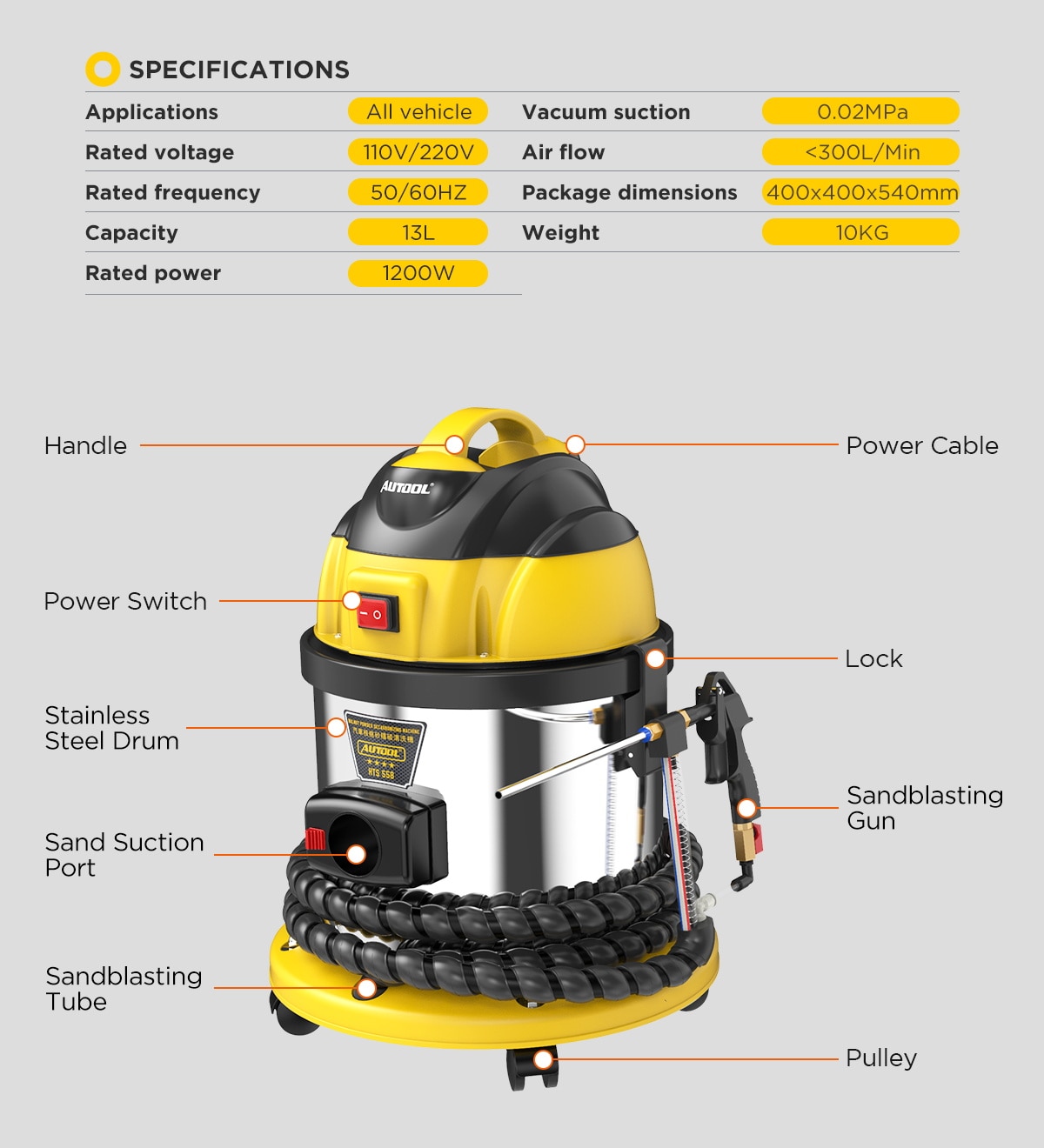 Package include:
1x AUTOOL HTS558 unit

2x Spray gun

1x Goggles

1x Recycle hose

1x Recycle hose and spray gun connector