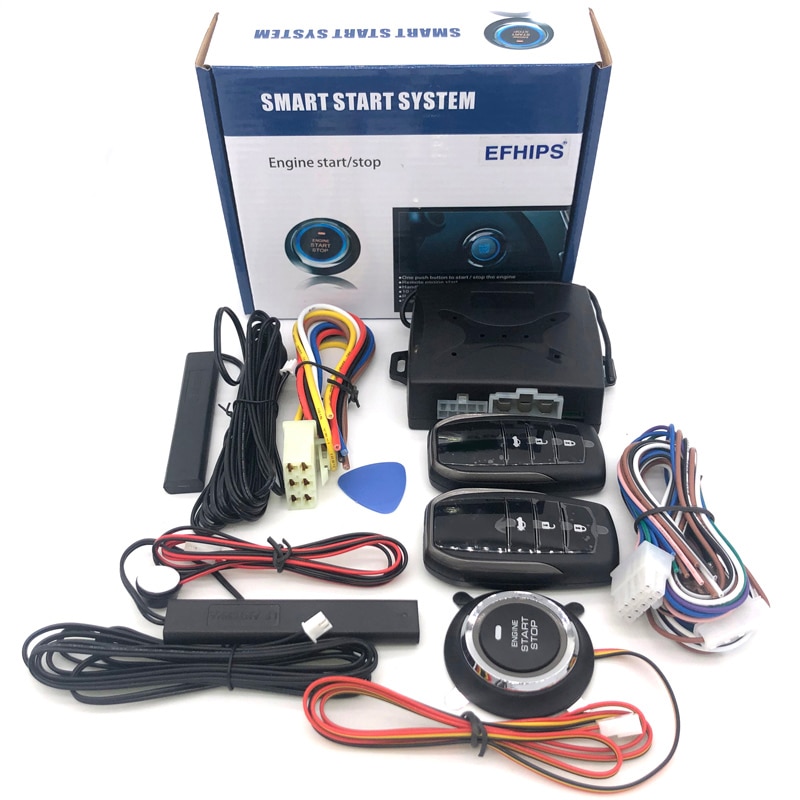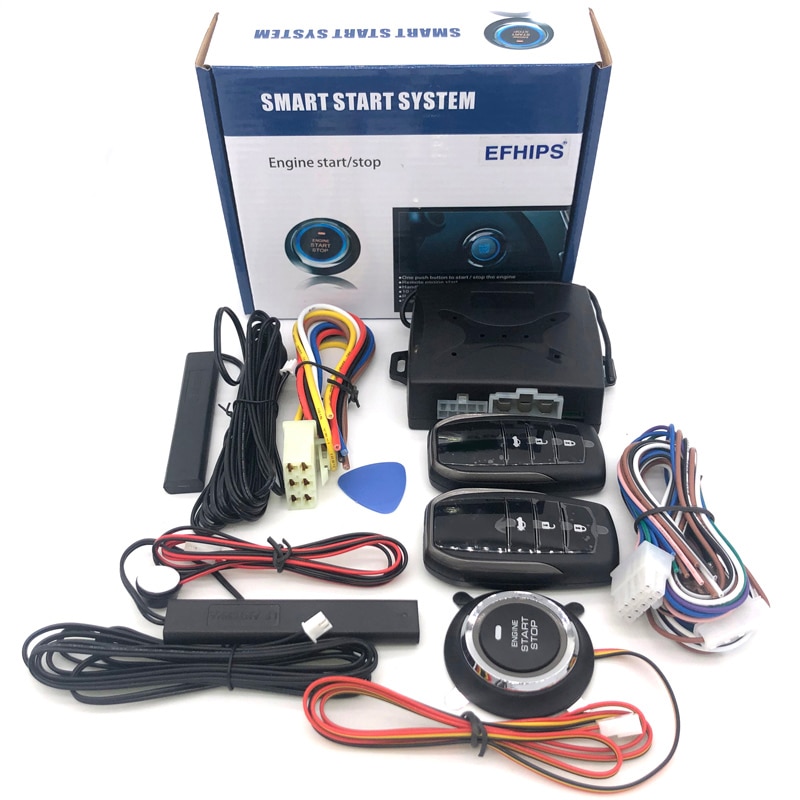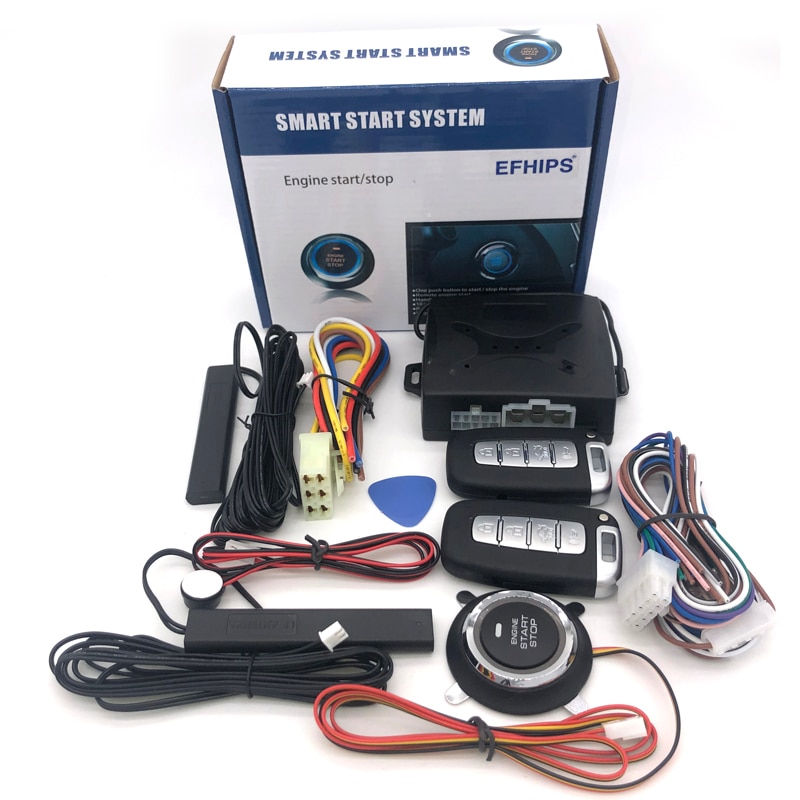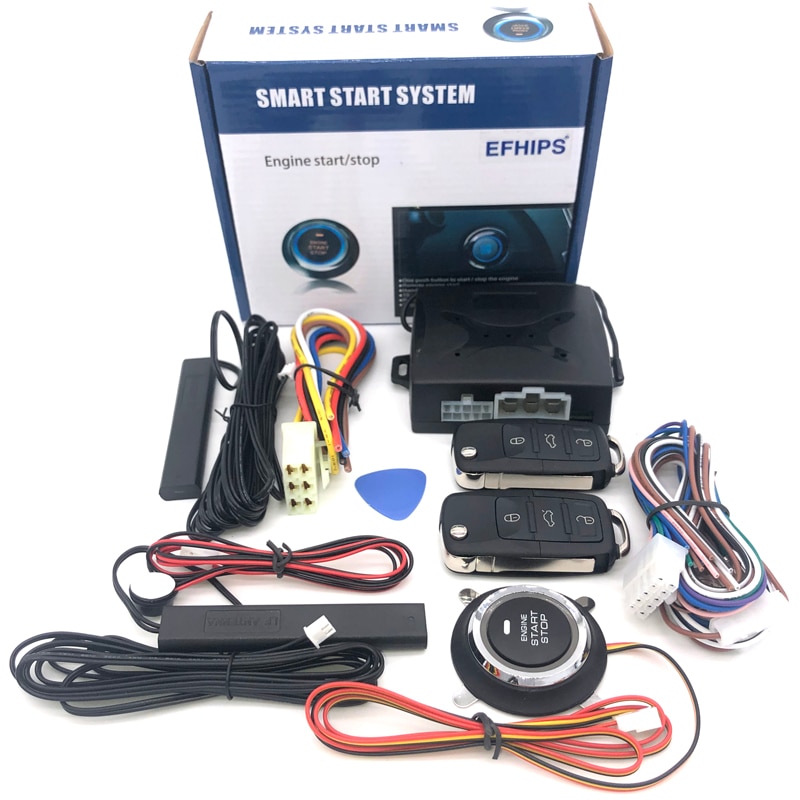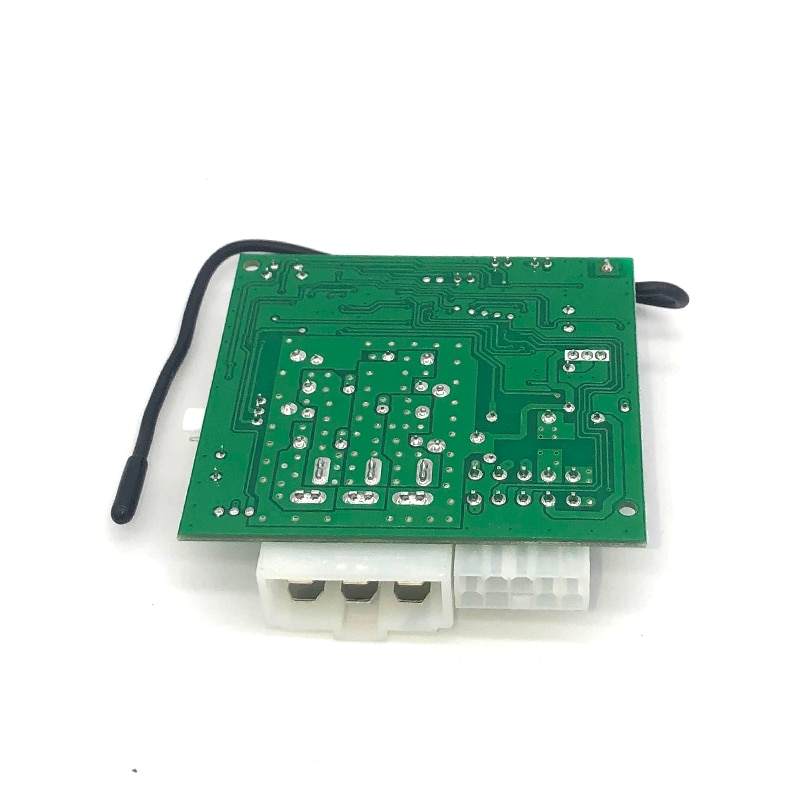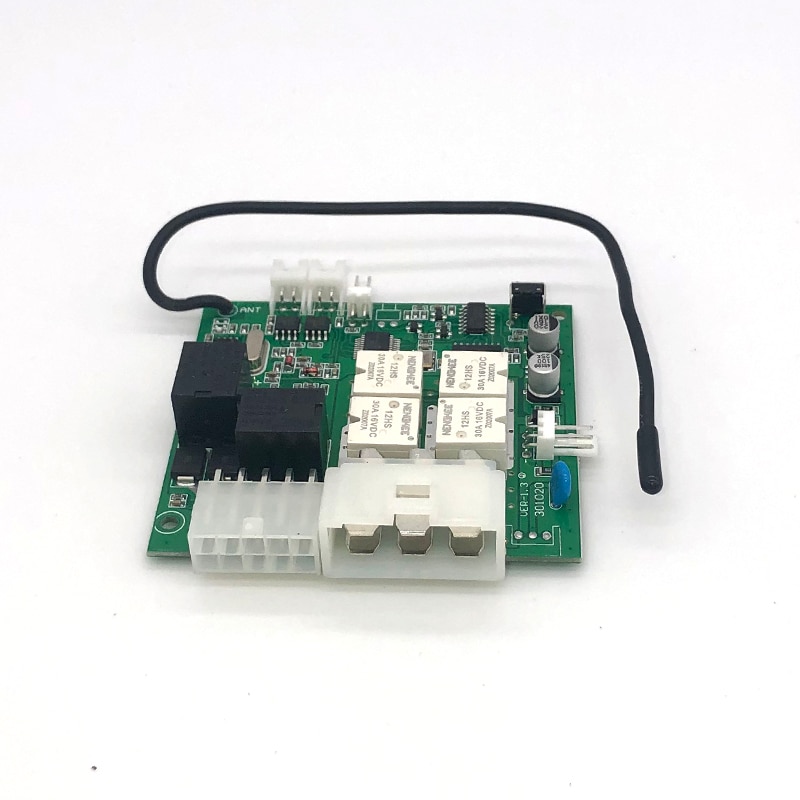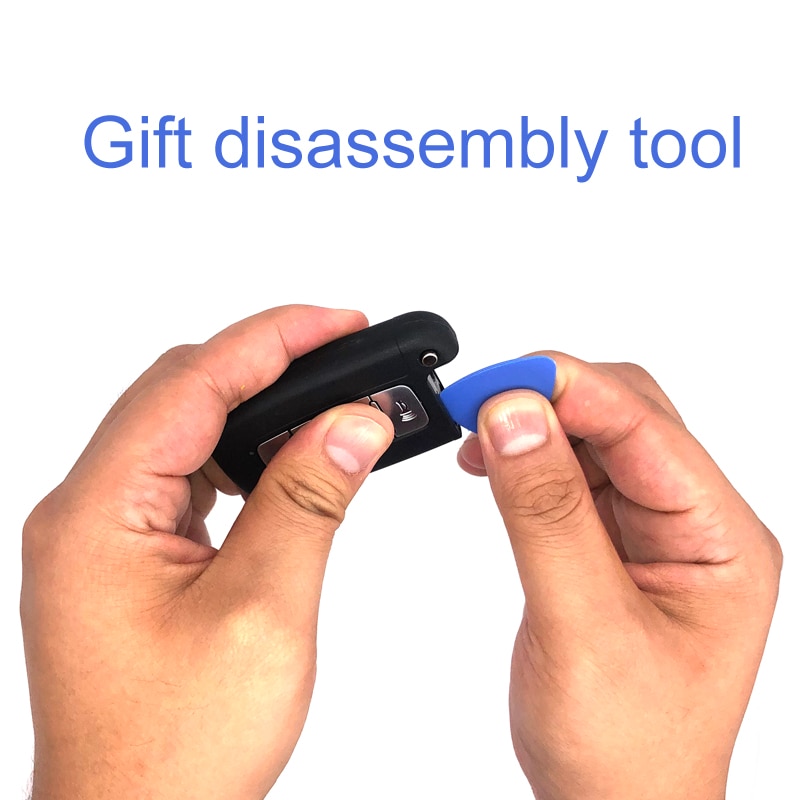 Universal auto start stop keyless entry system engine start alarm system push one-button start system remote car accessories
Universal auto start stop keyless entry system engine start alarm system push one-button start system remote car accessories
Shipping:

Airmail Post


Estimated delivery time:

7-45

working days.

See details»

Returns:

Return for refund within 7 days,buyer pays return shipping.

Read details »

Support:
Related Accessories/Similar Items
Product Details

Product's Reviews

Note:
Since the logistics rejects all items with batteries, we can only remove the battery from the remote control. After receiving the packaging, please purchase the remote control battery yourself, we apologize for this! The battery specification is CR2032 button battery.
1. RFID car anti-theft function
2. One-button engine start, one-button engine off
3. Unique foot brake detection function to prevent accidental starting of the car
4. Automatically lock the engine after turning off the engine for 30 seconds and the car cannot be started again without the RFID
5. Independently turn on ACC or ON power for listening to music, etc.
6. Long press the start button, the motor start time is up to 3 seconds (suitable for different vehicles and different climates to start vehicles)
7. Adopting RFID technology, Not need change the battery all life, and it is more effective to prevent interception and decoding
8. Static working current ≤25mA, no longer worry about losing the battery power of the car

2. Remote control start/stop
3. Remote control start and timed flameout (after 15 minutes of remote control start, the flame will be automatically switched off without getting in the car)
4. Smart handbrake detection
5. Intelligent oil pump start detection
7. Remote car search (horn buzzing, blinking indicator lights)
8. Remotely unlock/close the lock
9. Step on the foot brake after 15 seconds to automatically release the lock, and automatically unlock after the flame is turned off
10. Open the door flashing light when parking on the roadside
11. The original car horn alarm prompt (the car horn or additional horn prompt can be selected)
12. Prying the door after locking the door triggers an alarm
13. Vehicle vibration triggers an alarm prompt
14. Automatic anti-theft function (the vehicle cannot be started after the door is locked)
15. Automatic window raising output (output window raising signal after remotely locking the door)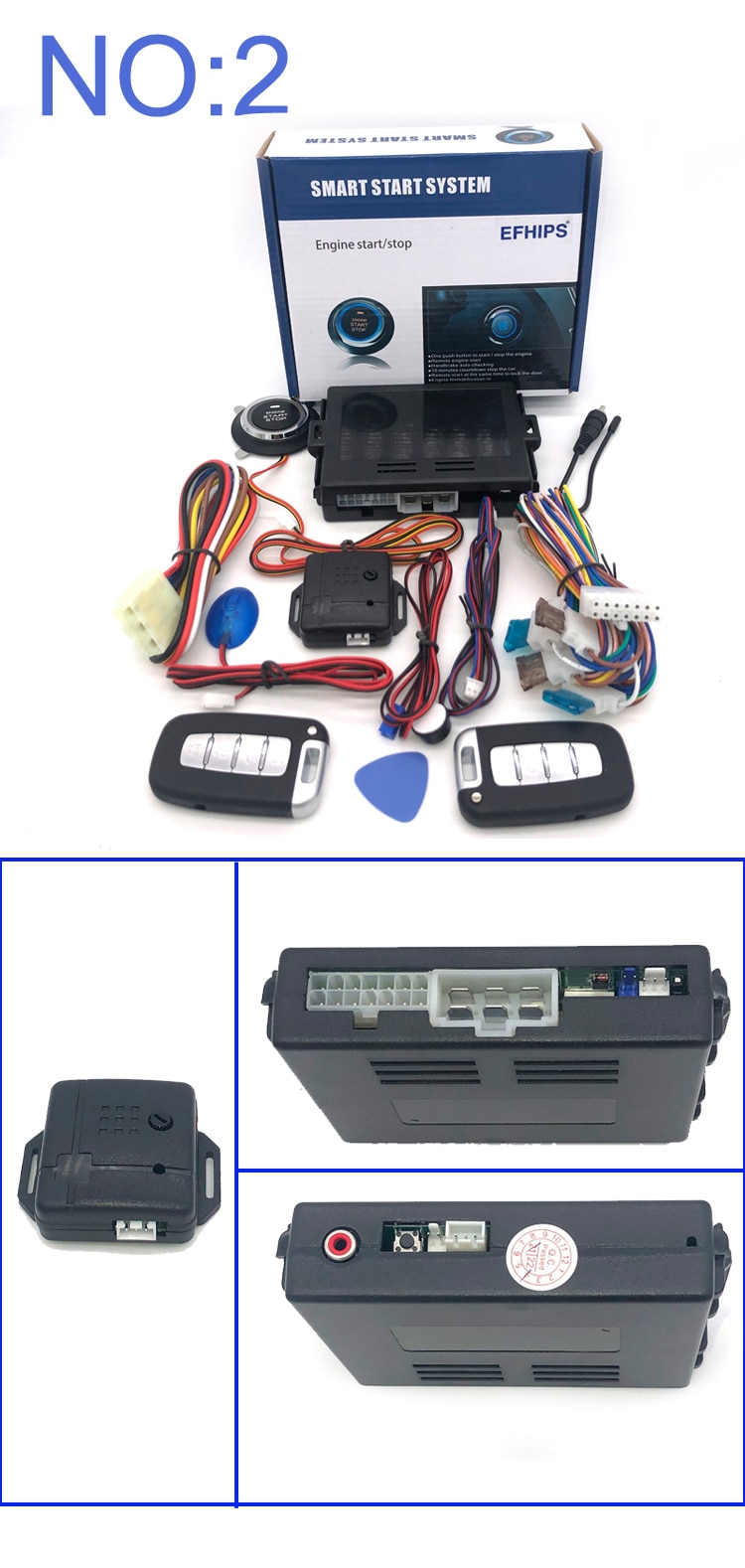 2. Remote control start/stop
3. Smart handbrake detection
4. Intelligent oil pump startup detection
6. Remote car search (horn buzzing prompt)
7. PKE keyless comfortable entry function, automatically unlocks 1.5-3 meters away from the car, and automatically locks the door 3-5 meters away from the car
8. PKE induction temporary shutdown function
10. Anti-theft alarm function (the foot brake triggers the alarm prompt)
11. Anti-theft engine lock function (the vehicle cannot be started in the car after the door is locked)
12. Step on the foot brake to automatically lock the door after starting, and automatically unlock when the flame is turned off
13. The original car horn alarm prompt (can add an alarm horn)
15. Emergency reset function
16.Remote start to turn off the flame in 10 minutes

2. Remote control start/stop
3. Smart handbrake detection
4. Intelligent oil pump startup detection
6. Remote car search (horn buzzing, blinking indicator lights)
7. Open door flashing warning function when parking on the roadside
8. After locking the door, prying the door triggers the alarm prompt function
9. Remotely unlock/close the lock
10. PKE keyless comfortable entry function, automatically unlocks the door 1.5-3 meters away from the car, and automatically locks the door 3-5 meters away from the car
11. PKE induction temporary shutdown function
13. Anti-theft alarm function (Illegal opening the door, stepping on the foot brake to trigger an alarm prompt)
14. Engine engine lock function (the vehicle cannot be started in the car after the door is locked)
15. After starting, step on the foot brake to automatically lock the door, and automatically unlock when the flame is turned off
16. Start the automatic lock, turn off the lock automatically
17. Original car horn alarm prompt (can add alarm horn)
19. Emergency reset function
20. Remotely start and turn off the flame in 10 minutes