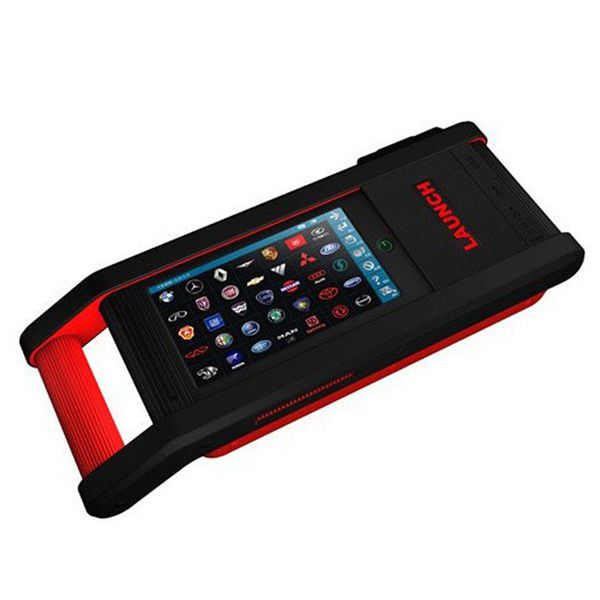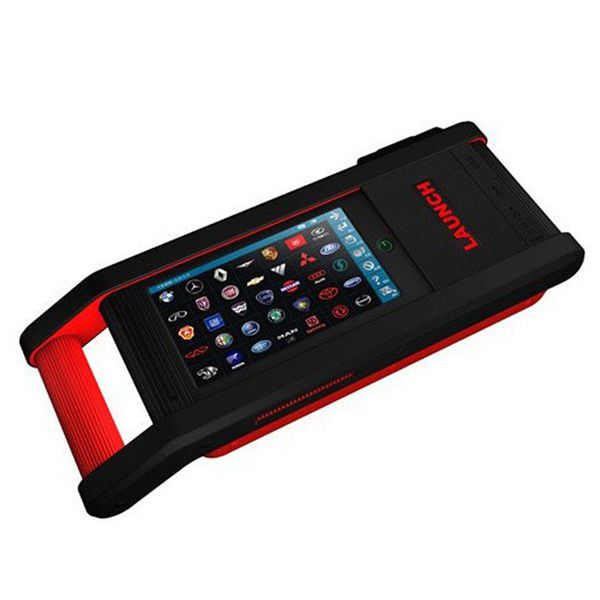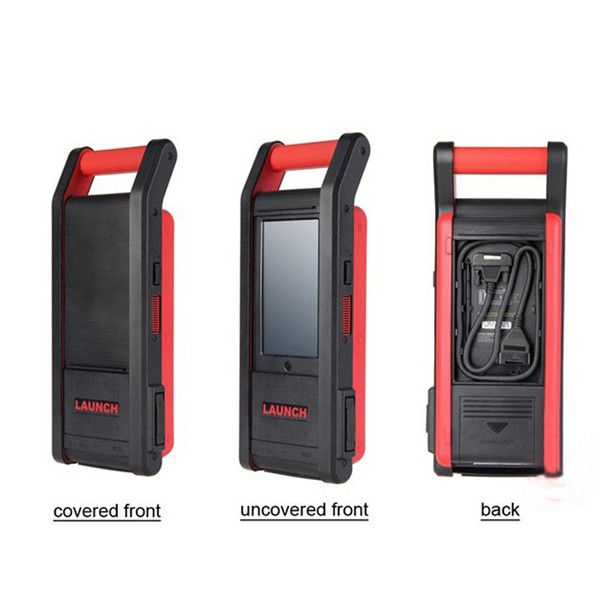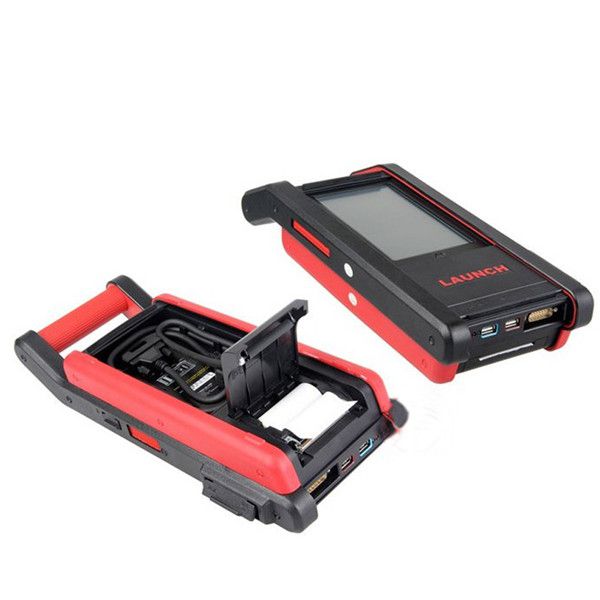 Launch X431 GDS Gasoline And Diesel Professional Diagnostic Tool Support Wifi
Launch X431 GDS Gasoline and Diesel Professional Diagnostic Tool1.It supports gasoline and diesel vehicles diagnose. 2.make the products more professional, industrial, modular, network and user-friendly.
Shipping:

Airmail Post


Estimated delivery time:

7-45

working days.

See details»

Returns:

Return for refund within 7 days,buyer pays return shipping.

Read details »

Support:
Related Accessories/Similar Items
Product Details

Product's Reviews
Launch X431 GDS Gasoline and Diesel Professional Diagnostic Tool Support Wifi
Top 4 Reasons To Get Launch GDS Gasoline and Diesel:1. Support both Cars and Trucks, 12V/24V Gasoline(Petrol) and Diesel
2. One Year Free Update Online on Launch Official Website, After one year it's usd999 per year, old version is still available even you don't update
3. Multi Languages:
English, French, Italian, German, Japanese, Spanish, Portuguese, Russian, Turkish, Polish, Danish, Korean, Traditional Chinese
4. Wifi :Supported

Dealer Code: 86A or 86K
Launch X431 GDS Function:
1. Network Technology: Supports Wi-Fi wireless Internet communications. It also equipped with an Ethernet port supporting wired Internet connection to achieve high-speed Internet access.
2. Value Added Services: Provides maintenance information, maintenance cases and Internet search service.To achieve main module upgrading by one key, feedback by one key, and searching by one key etc. value-added services.
3. Compliant with the Projector: Provide VGA interface, support for external projector or large screen display extension to achieve 800 x 600 and 1024 x 768 two kinds of resolution projector display.
4. Module Design: Adopt modular design concept, and except the main module (includes display, diagnosis,and printing), other modules are unified sizes and appearances to achieve that the customer can purchase each one(s) of their actual need.
5. Powerful Functions: Equipped with car trouble diagnosis, oscilloscope, engine ignition analysis, sensor simulation, and multi-meter functions to achieve a now generation of high-end integrated diagnostic products. (These functions are not included, need buy seperately.)
6. Industrial Computer: Introduced the industrial computer standards to car trouble diagnosis to achieve more stable operation and more reliable quality.
7. Unique Appearance: fully upgrade the structure and the appearance, fully account of the user's experience and the ergonomics, to achieve unique and innovative design.
8. Wide Test Range: This diagnostic software can detect electronic control system malfunction which from Asia, Europe, and the United States etc. to achieve one of the most wide vehicle testing diagnostic instrument of the globe.
9. How to Update: Update online through Launch Official Website.

X431 GDS English Gasoline and Diesel Diagnosis of Whole Configuration Packing List
No.
Part category
Part No.
Part name
Quantity
1
Main unit
201024727
X431, GDS-II host
1
2
Connector
Y203010545
X-431 MAN-12 connector
1
3
203010260
CHRYSLER-6
1
4
203010263
MAZDA-17
1
5
203010247
TOYOTA-17
1
6
203010209
GM/VAZ-12
1
7
203010237
DAEWOO-12
1
8
203010237
TOYOTA -22
1
9
203010266
KIA-20
1
10
203010226
HONDA-3
1
11
203010416
SUBARU-9
1
12
203010447
SSANGYONG-20
1
13
203010224
BENZ-38
1
14
203010264
IVECO-38
1
15
Y203010223
BMW-20
1
16
Y203010250
FORD-6+1
1
17
203010269
MITSUBISHI/HYUNDAI-12+16
1
18
Y203010268
NISSAN-14+16
1
19
Y203010203
AUDI-4
1
20
Y203010274
UNIVERSAL-3
1
21
Connector
Y203010207
FIAT-3
1
22
Y203010207
SSANGYONG-14
1
23
Y203010417
BENZ-14
1
24
Y203010461
OBD-6 CABLE
1
25
Y203010462
OBD-9 CABLE
1
26
Y203010463
IVECO-30Pin CABLE
1
27
Y203010494
R16-OBD16
1
28
Y203010510
Volvo 8PIN CABLE
1
29
Y203010515
Hyundai Truck Connector
1
30
Y203010517
DAF-16 Connector
1
31
Test cable
Y203010543
OBDⅡ-16F extension line
1
32
Y203010547
X431, 3G-II diagnostic cable host (simple outsourcing)
1
33
Y203010242
LIGHTER
1
34
Y203010270
CLIPPER
1
35
Y203010486
X-431 DIAGUN BOX Cable
1
36
Software memory card
204011211
X431, GDS English gasoline and diesel diagnosis of whole configuration software package
1
37
Accessories
102210086
3G power adapter, INPUT: AC 100-240V/50-60Hz, OUTPUT: 14V/4A, DC Plug: φ5.5 * φ2.2, center positive, negative external
1
38
107010993
X431,GDS-II User Manual
1
39
102150010
Clipper fuse 5*20mm
4
40
102150012
Lighter fuse 6*30mm
2
X431 GDS English Gasoline and Diesel Diagnosis of Whole Configuration Software List
No.
Origin
Software Name
Version
1
-
Demo Software
V14.40
2
Smart OBDII diagnostic software
V22.14
3
America
America FORD diagnostic software
V41.91
4
Chrysler diagnostic software
V28.05
5
GM diagnostic software
V42.90
6
X431, Acura Diagnostic Software
V10.41
7
X431, INFINITI Diagnostic Software
V10.40
8
X431, Lexus Diagnostic Software
V10.80
9
Europe
Audi diagnostic software
V26.32
10
BENZ diagnostic software
V45.91
11
BMW diagnostic software
V46.10
12
Citroen diagnostic software
V40.54
13
Dacia diagnostic software
V11.41
14
Europe FORD diagnostic software
V41.10
15
Fiat diagnostic software
V32.90
16
Jaguar diagnostic software
V18.13
17
Lancia diagnostic software
V15.80
18
Landrover diagnostic software
V31.50
19
Opel diagnostic software
V40.00
20
Peugeot diagnostic software
V42.50
21
Porsche diagnostic software
V20.24
22
Renault diagnostic software
V40.90
23
Romeo diagnostic software
V18.60
24
Rover diagnostic software
V23.02
25
Saab diagnostic software
V22.00
26
Seat diagnostic software
V26.32
27
Skoda diagnostic software
V26.32
28
Smart diagnostic software
V17.26
29
Transporter&V-Class diagnostic software
V19.51
30
Vauxhall diagnostic software
V19.00
31
Volkswagen diagnostic software
V26.32
32
Volvo diagnostic software
V41.64
33
Heavy-duty
ASTRA diagnostic software
V10.40
34
Benz heavyduty diagnostic software
V15.51
35
BREMACH diagnostic software
V10.06
36
China heavyduty diagnostic Software
V11.11
37
Cummins heavyduty diagnostic software
V14.41
38
DAF diagnostic software
V11.08
39
ERF diagnostic software
V10.04
40
FUSO diagnostic software
V16.00
41
GM heavyduty diagnostic software
V10.04
42
Hino diagnostic software
V16.40
43
Hyundai heavyduty diagnostic software
V11.05
44
Isuzu heavyduty diagnostic software
V13.90
45
Iveco heavyduty diagnostic software
V18.85
46
Mack heavyduty diagnostic software
V10.32
47
MAN diagnostic software
V14.60
48
OBD heavyduty diagnostic software
V11.10
49
SCANIA diagnostic software
V13.41
50
Volvo heavyduty diagnostic software
V14.82
51
X431, UD Trucks / Nissan Diesel Diagnostic Software
V10.30
52
X431, Volkswagen diesel cars diagnostic software
V10.02
53
Japan
Daihatsu diagnostic software
V19.92
54
Honda diagnostic software
V44.02
55
JPIsuzu diagnostic software
V13.30
56
Mazda diagnostic software
V38.20
57
Mitsubishi diagnostic software
V29.90
58
Nissan diagnostic software
V41.51
59
Subaru diagnostic software
V21.80
60
Suzuki diagnostic software
V33.02
61
TOYOTA diagnostic software
V47.00
62
Korea
Daewoo diagnostic software
V26.70
63
Hyundai diagnostic software
V48.01
64
Kia diagnostic software
V42.10