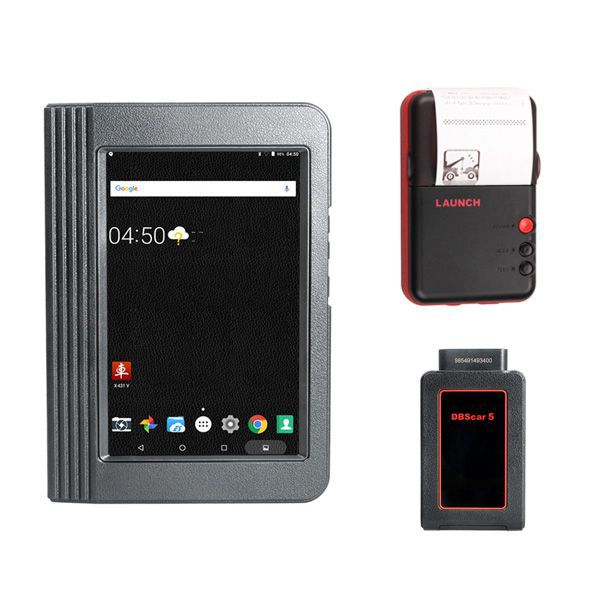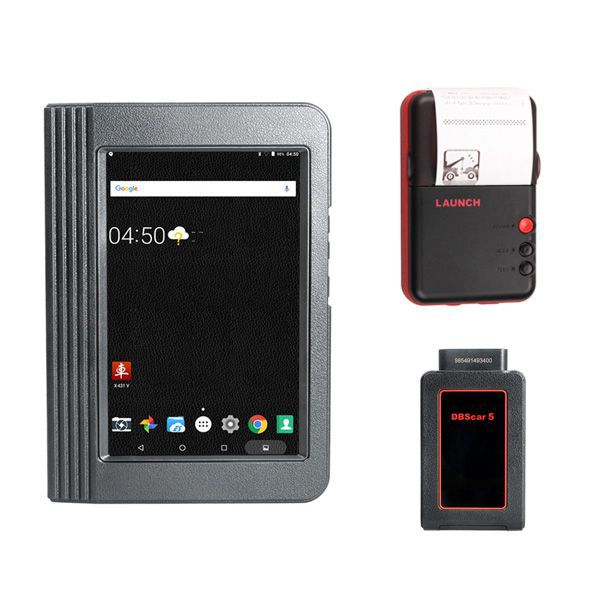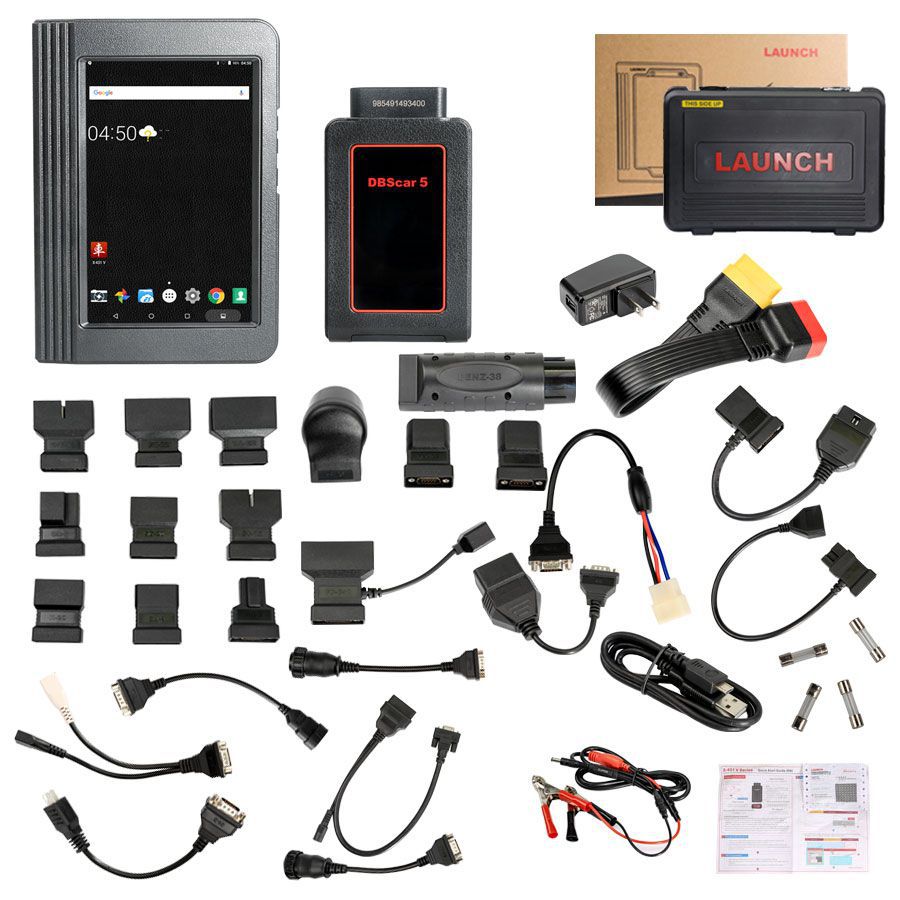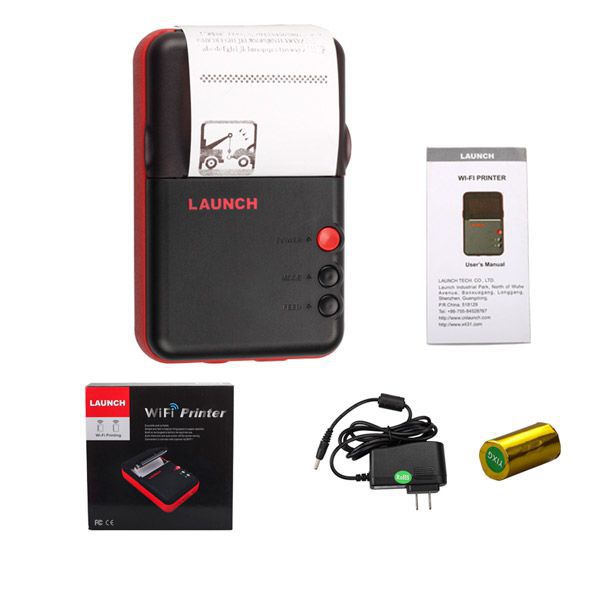 Buy1 Get 2 Free! Original LAUNCH X431 V 8inch Tablet Scanner plus LAUNCH Wifi Printer Online Update Free for 2 years
Launch X431 V 8inch tablet scanner Plus LAUNCH WIFI Printer , cheaper than buying one by one,allows you to print out diagnose data out through X431 wifi printer ,which is very clear for you if your customers want to get fault data .
Shipping:

Free Shipping

Standard Flat Rate Shipping Service


Estimated delivery time: 7-45 working days.

See details»

Returns:

Return for refund within 7 days,buyer pays return shipping.

Read details »

Support:
Product Details

Product's Reviews
Original Launch X431 V 8inch Tablet plus Launch Wifi Printer
Top 7 Reasons to buy Launch X431 V 8":
1. Completely replaces X431 V/PRO/X431 IV/X431 Diagun3, bigger screen(8inch).
2. Supports multi-languages: English, German, Japanese, Russian, French, Korea, Italian,Arabic, Spanish
3. Communicate with vehicle via Bluetooth, Bluetooth distance: 10M(Without Obstacle)
4. Full system diagnosis and fast running speed,Reasonable PDA design, easy to carry
5. Supports up to 69 car brands about 220 car models from European, USA and Asian
6.
No need activation, use directly, free update online for 2 years, after that, it will cost 499USD/year
7.If your Bluetooth OBD2 connector is broken under the warranty, we will send you new one without any charge.
Dealer code:
755D
Launch X431 V 8inch Scanner

Software List
X431 V 8inch Powerful Diagnosis Function:
1. Full Diagnosis Function:
1. Diagnose
A.
Diagnose the electronic control system of prevailing vehicle models covering Asian, European, American and Chinese. Diagnosis functions include: Read DTCs, Clear DTCs, Read data stream, Special functions etc;
Specially designed for Android platform with clear and user-friendly interface;
Via Bluetooth, it is simple for diagnostic connector to communicate with X-431 V 8inch;
Equipped with an exclusive X-431 V 8inch protective sleeve to prevent it from being damaged.
B.
One-click Update:
lets you update your diagnostic software more efficiently.
C. Repair Data:
Provides abundant automotive handbook, repair case and wiring diagrams for reference and retrieval.
2.
Browser:
built-in Wi-Fi module makes surfing on the internet freely;
3.
Email:
allows you to send and receive email.
4.
Search:
enables you to locate your target quickly and conveniently;
5.
Settings:
to configure your personalized X-431 V through it;
6.
Applications:
other android based applications can be customized to install or uninstall.
Special Function
Allows you to detect to check if the system parameters are normal or not, including: Injector test, fuel pump test, purge control solenoid and so on.
Take "1# injector" as an example. To detect
1# injector
works condition, tap "1# injector", the system will automatically carry out the function. After completing, a prompt dialog box will pop up on the screen.
Reset Service
Besides amazing & powerful diagnostic function, X-431 V 8inch also supports various service functions. The most commonly performed service functions contain:
Oil Reset Service
Steering Angle Calibration
Electronic Parking Brake Reset
Battery Register / Battery Maintenance
ABS Bleeding
Electronic Throttle Position Reset / Learn
Diesel Particulate Filter (DPF) Regeneration
Tire Pressure Monitor System Reset
2. Connecting by Bluetooth
X431 V 8inch communicates via Bluetooth, very easy to use. X431 V 8inch pad is specially designed for Android platform with clear and user-friendly interface. X431 V 8 inch Pad is equipped with an exclusive X-431 V protection sleeve to prevent it from being damaged;
You can use golo connector to connect to your smart phone, then you can do a all system fault diagnosis of vehicle at any time, then form a diagnosis report, and transfer the report to maintenance technicians and related personnel through the account management interface, then he get the remote consultation and repair advice.
Launch X-431 8inch Tablet Vehicle List:
Changan, Daweoo, Huachen, Lexus,Ford, ZhongXing, Bently,Euro Ford,Jatcy,VAZ,
Porsche
, QIRUI_TY,Maserati,
BMW
,
GM
,Seat,Isuzu,Jinlong, USA Ford,
Lancia,Peugeot,Suzuki,HM, Maybach,Luxgen,Toyota,
VW
,Changan, Audi,Citroen,Honda,
Land Rover
,Liuwei_TY,XINKAI,BXFIAT,Smart,JPIsuzu,Kia,
Renault
,
Skoda,Sprinter, Rover,Weili, Bugatti, EOBD,Hafei,Haoqing,Nissan, Xiali, Zhongshun, Romeo,AustFord, Acura, Mercedes-Benz, Changhe,Fiat,
Volvo
,
Mazda,Zhongtai,
Jaguar
,Opel, Rolls Royce,Chrysler,Daihatsu, Flyer,Hyundai, BX
GM
,Subaru, Ssangyong,Ferrari, Infiniti,Dacia,Saab, GAZ,JIAO,Mitsubishi,AU
Holden
,MAHINDRA,MARUTI,TATA,PROTON, PERODUA(PERODUA),QOROS
LAUNCH X431 wifi priter details
LAUNCH WIFI printer for LAUNCH X431 V 8inch , it is specially designed by LAUNCH factory for users' convenience.
Very small and easy to carry ,simple use.

Password for wifi printer :12345678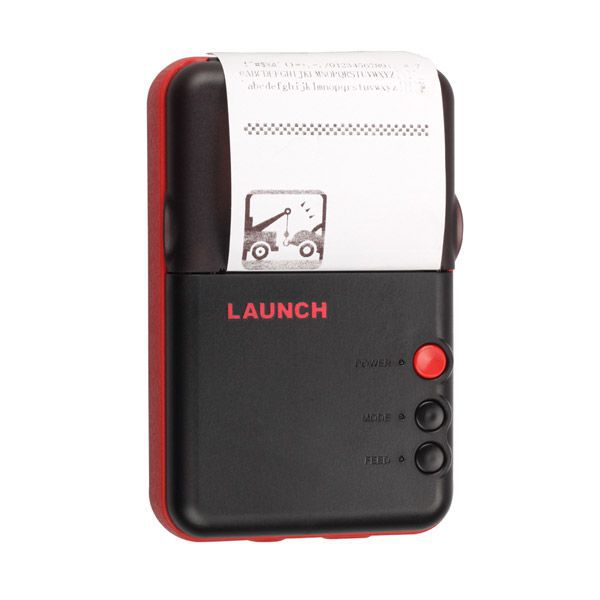 ---



Packing list:
1set X41 V 8inch Tablet Scanner
1set LAUNCH wifi printer