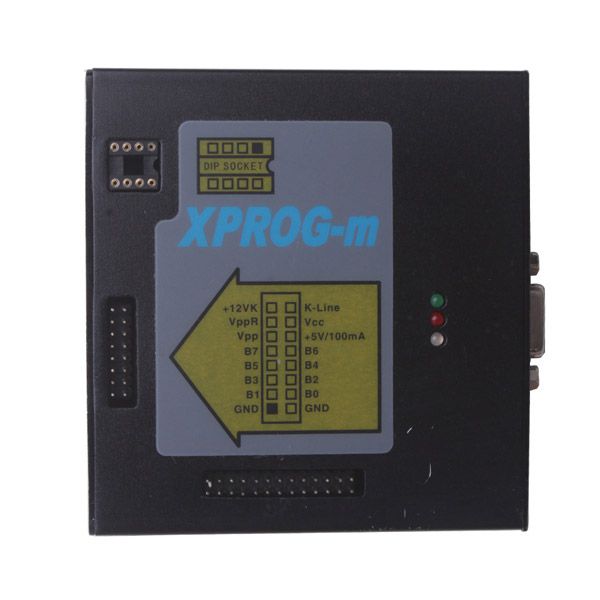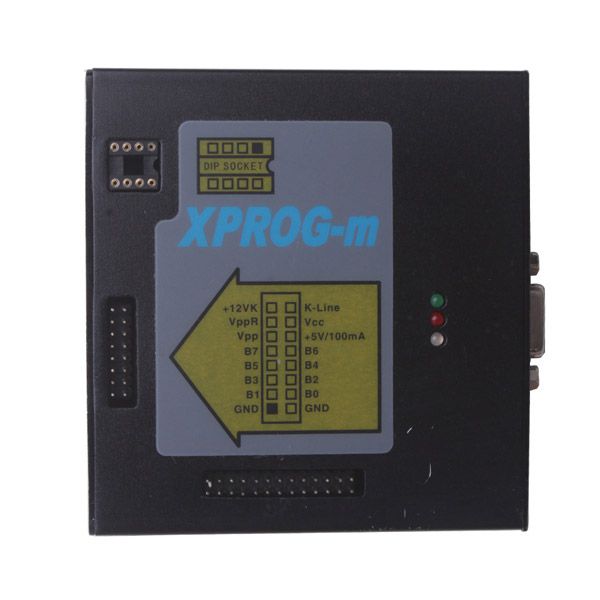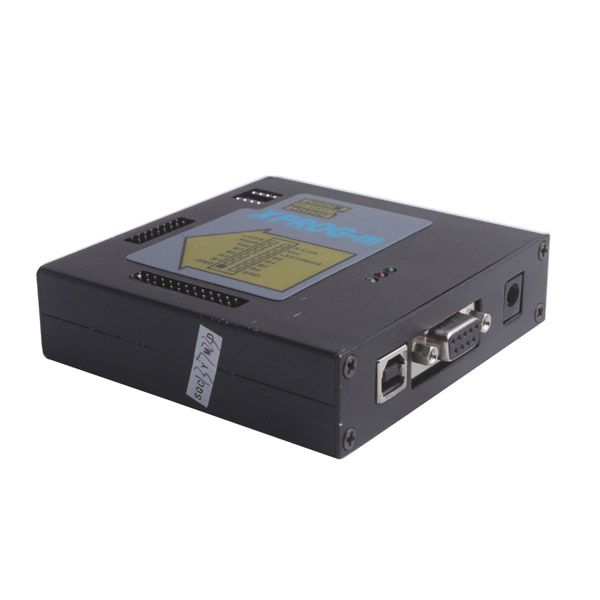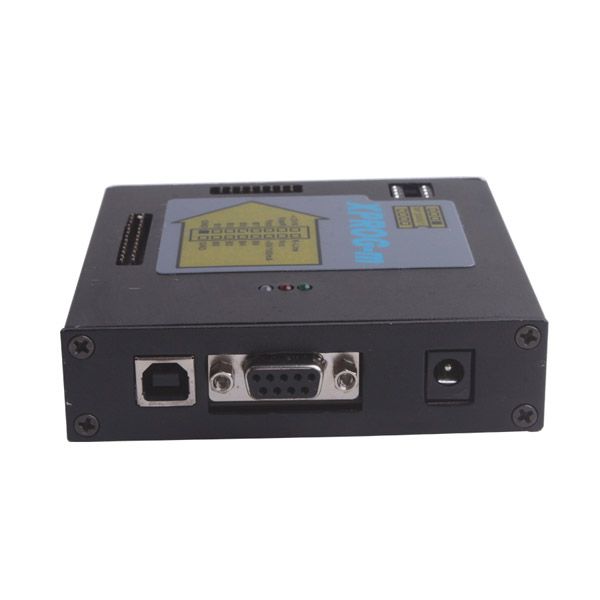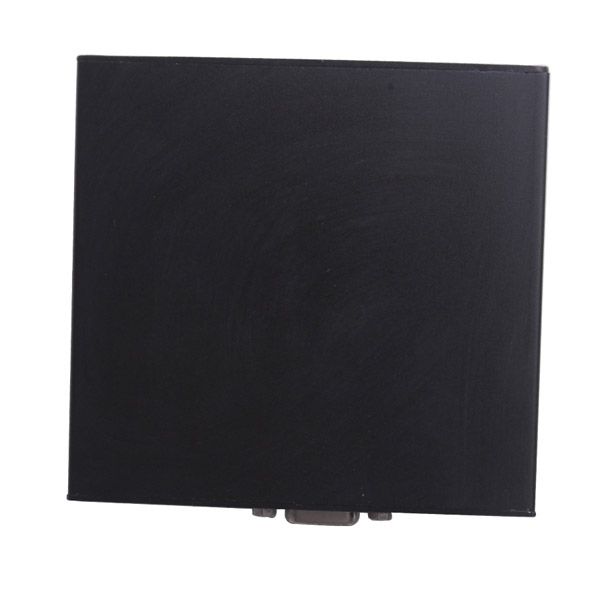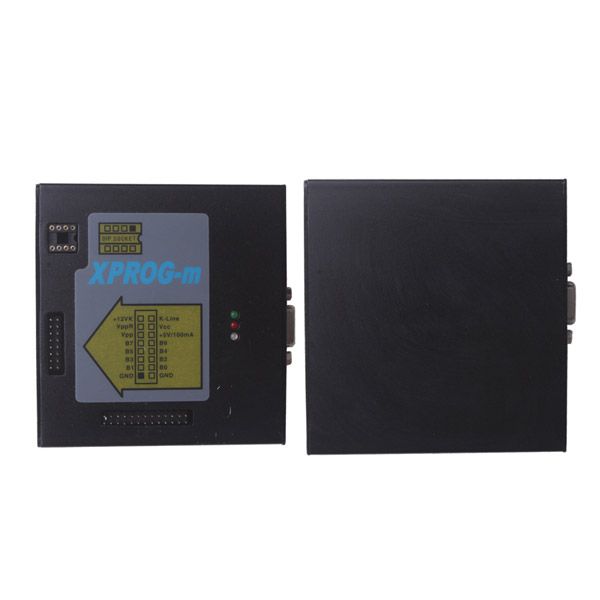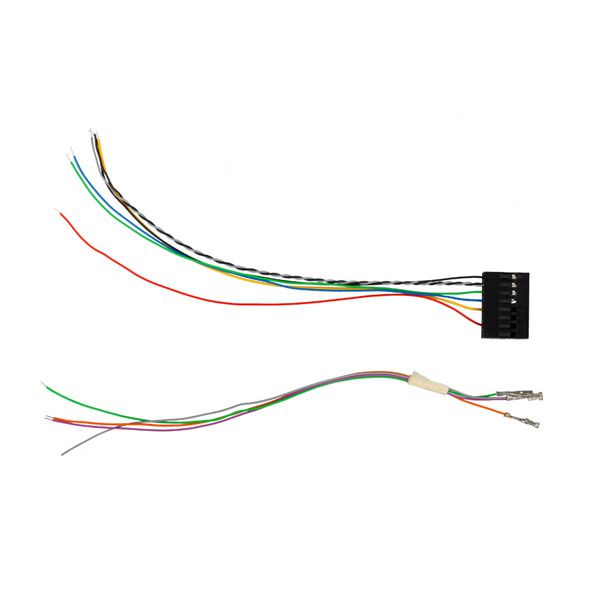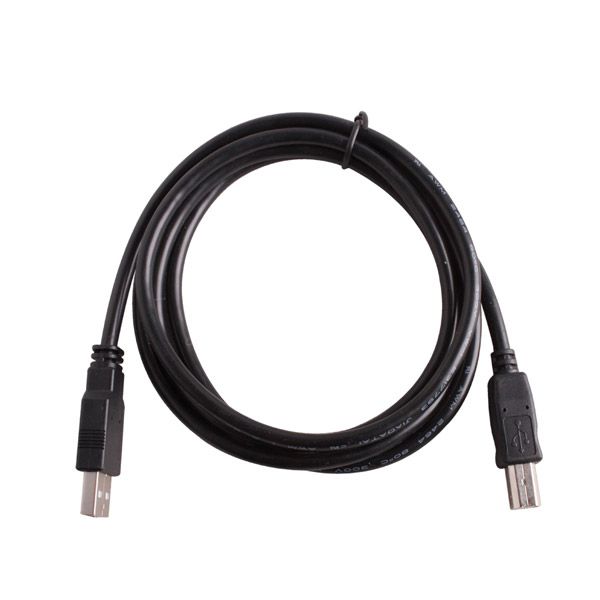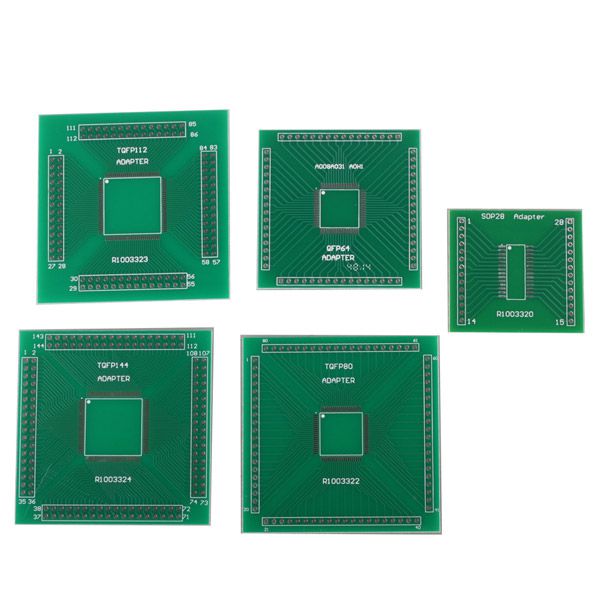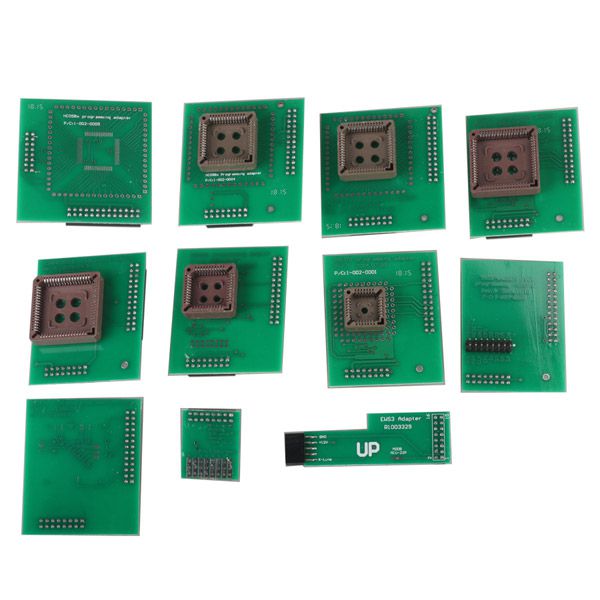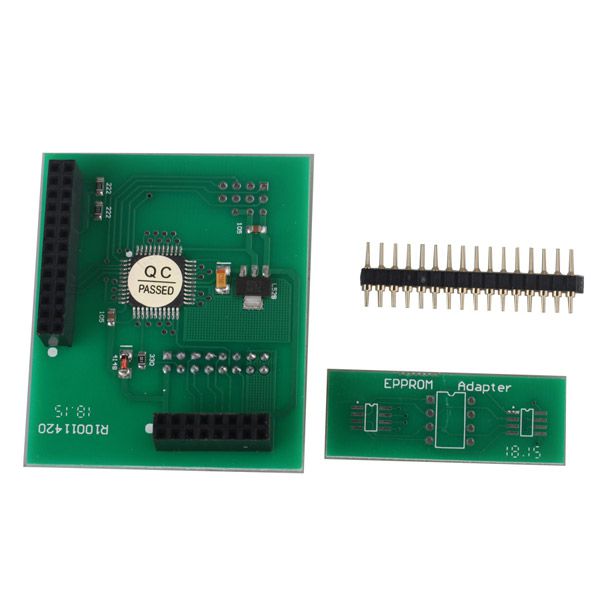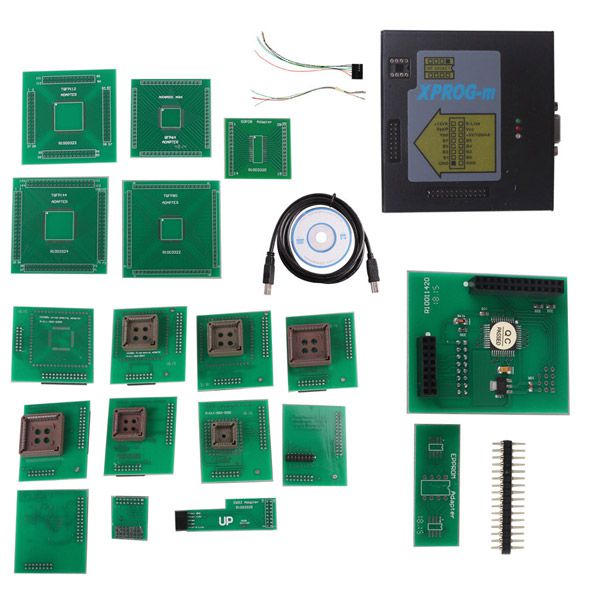 Best Offer XPROG-M V5.0 Programmer V5.0 with 18 Adapters
The XPROG-m programmer is the upgrated version of XPROG programmer. XPROG-m programmer fully upward-compatible hardware with XPROG programmer and have many additional features. New version release: V5.0
Shipping:

Standard Flat Rate Shipping Service


Estimated delivery time: 7-45 working days.

See details»

Returns:

Return for refund within 7 days,buyer pays return shipping.

Read details »

Support:
Product Details

Product's Reviews
XPROG-M Programmer V5.0

Attention: Please do not update it online.

The XPROG-m supports in-circuit and on-board programming of Motorola 68HC05 , 68HC08, 68HC11, 68HC(S)12 family MCU's, Texas Instruments TMS370/TMS374 family MCU's and serial EEPROM's .
All supported devices are divided into "Software authorization" licenses. You can obtain authorization license only for these devices you are interested in.
Software authorization licenses:

Motorola HC05 MCU's family authorization.
Motorola HC08 MCU's family authorization.
Motorola HC11 MCU's family authorization.
Motorola HC(S)12 MCU's family authorization.
Motorola HC05B/X family "Expert Option" authorization (bypass the security bit for reading).
SGS-Thomson M35080 EEPROM "Expert option" authorization (can erase full device)
Texas Instruments TMS370 MCU's family authorization. Now supports TMS374 MCU !!!
BMW EWS3 module programming via diagnostic line authorization .

Functional features:

Fully compatible with all software versions of " Device Programmer Desktop"
Software update (ATMEGA) - directly from "Device Programmer Desktop"
Software version control mechanism
Self check for error handling
High speed RS232 communication interface, fully compatible with USB to RS232 adapter
Fully upward-compatible XPROG connector
Multi functional XPROG-m connector
8 pin DIP socket for on- board programming
Supports many PLCC, QFP, LQFP adapters for on- board programming
High speed hardware engine (PLD)
Two PWM regulated and ADC controlled voltage regulators
Hardware Specifications:

Include high output current MPU.
External output for on-board device programming.
Serial port interface (up to 115K baud) works on (COM1, COM 2, COM3 or COM4).
Electrical Requirements :
Operating Voltage : 15V DC. The external power supply unit is needed
Power Consumption : 300 mA.
System Requirements for PC:

Processor: INTEL Pentium 60MHz or faster (depends on operating system)
Memory: (RAM) 32MB (depends on operating system)
Hard drive: 5MB free space
Communication: One free physical COM-port (or USB to RS232/COM adapter)
Operating system: Microsoft Windows 95/ 98(recommended)/ NT/ ME/ 2000/ XP
Supported Device:
Serial Eprom:
24Cxx, 25Cxx, 93Cxx, MDA2062, NVM3060, M6M800xx, S2100, S24Hxx, TC89xxx, X2444, M35080
TEXAS INSTRUMENTS TMS370 Series:
TMS370C002A, TMS370C010A, TMS370C012A, TMS370C020A, TMS370C022A, TMS370C032A, TMS370C036A, TMS370C040A, TMS370C042A, TMS370C050A, TMS370C052A, TMS370C056A, TMS370C058A, TMS370C256A
TEXAS INSTRUMENTS TMS374 Series:
TMS374C003APQQ, TMS374CD13APQQ
MOTOROLA MC68HC05 Series:
MC68HC05B6, MC68HC05B8, MC68HC05B16, MC68HC05B32, MC68HC05X32(0D53J), MC68HC05X32(0D69J), MC68HC05X32(1H52A), MC68HC05X32(1D69J), MC68HC705X32(2D59J), MC68HC705B16, MC68HC705B16N, MC68HC705B32, MC68HC05L28, MC68HC05E6(0F82B), MC68HC05E6(0G72G), MC68HC05H12(0H57A), MC68HC05P3(1E25B)
MOTOROLA MC68HC08 Series:
MC68HC08AS32(1J27F), MC68HC08AZ32, MC68HC08AZ32(0J66D), MC68HC08AS60, MC68HC08AS60(8H62A), MC68HC08AZ60, MC68HC08AZ60(2J74Y), MC68HC08AZ60A
MOTOROLA MC68HC11 Series:
MC68HC11A8(old), MC68HC11A8(new), MC68HC11E1, MC68HC11E9, MC68HC11EA9, MC68HC11EA9(0D46J), MC68HC11EA9(1D47J), MC68HC11EA9(2D47J), MC68HC11F1(2F37E), MC68HC11F1(E87J), MC68HC11K4, MC68HC11K4(1E62H), MC68HC11K4(3E74J), MC68HC11KS2(1E59B), MC68HC11KA4, MC68HC11KA4(0E57S), MC68HC11KW1, MC68HC11L6, MC68HC11P2(3E74J), MC68HC11P2(1E53M), MC68HC11P2(0G10V), MC68HC11PA8, MC68HC11PH8, MC68HC11PH8(3D64J), MC68HC11PH8(0H30R)
MOTOROLA MC68HC(S)12 Series:
XC68HC12B32(9H91F), MC68HC12B32(1H91F), MC68HC12B32(3H91F), MC68HC12BE32(2H54T), MC68HC12BE32(0J38M), MC68HC12D60(0K75F), MC68HC12D60(1F68K), MC68HC12D60(1L28M), MC68HC912DG128(5H55W), MC9S12D64(2L86D), MC9S12DG256(2K79X)

Package including:

1pc x XPROG-M Main unit
1pc x USB Cable
18pcs x Adapter
1pc x CD