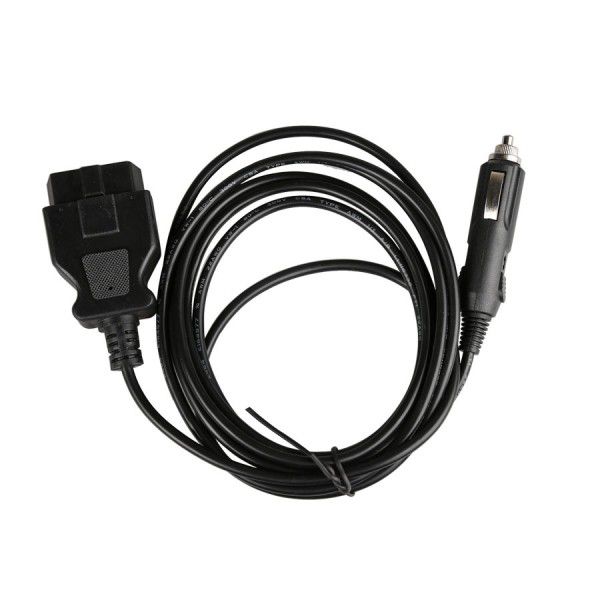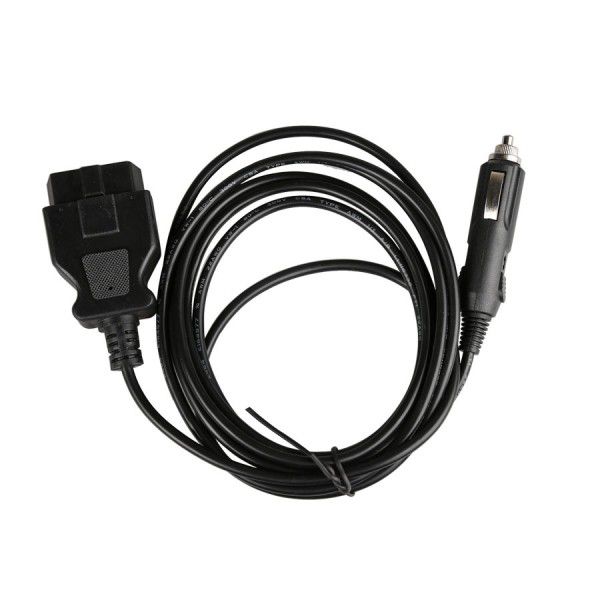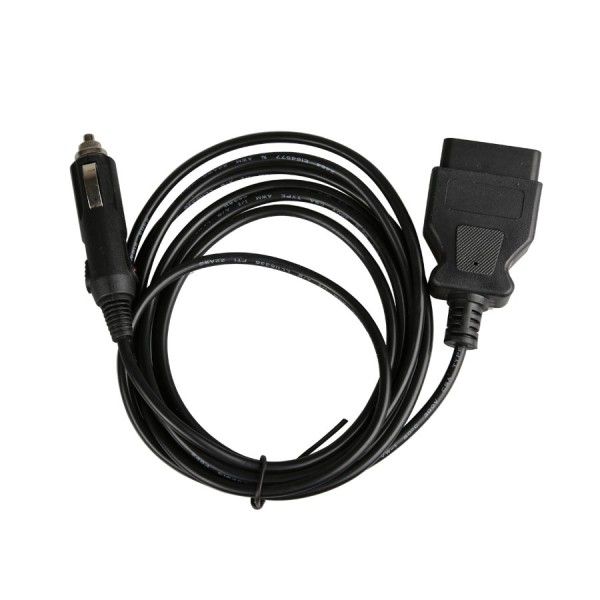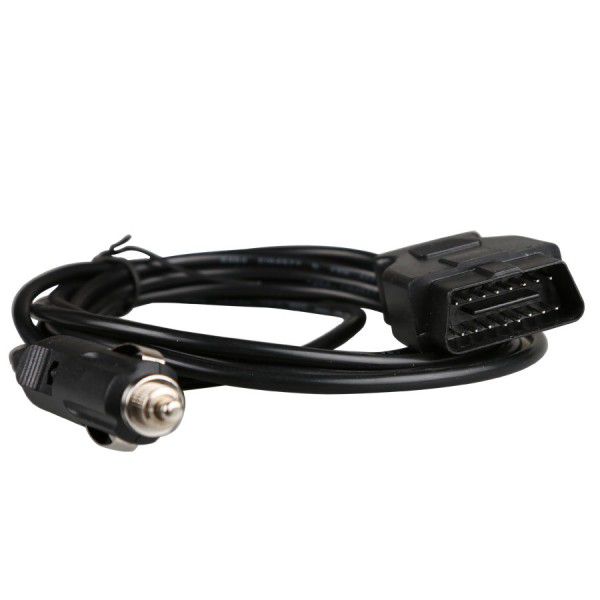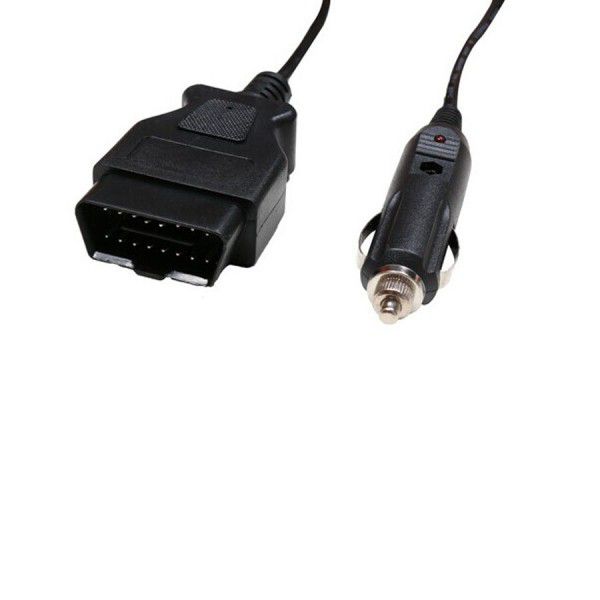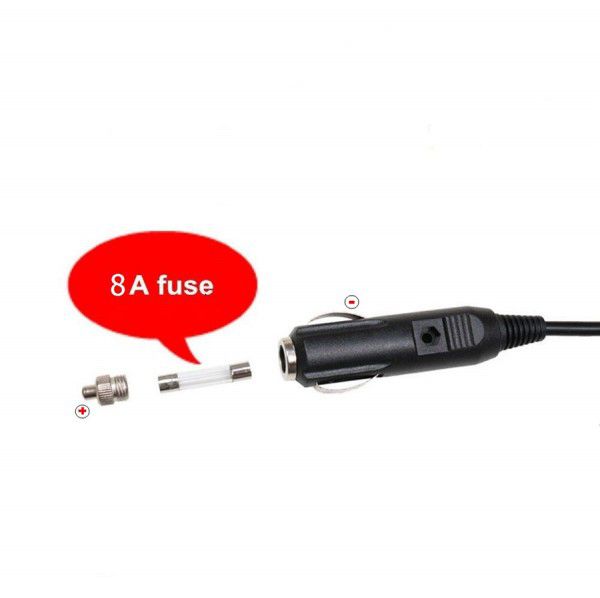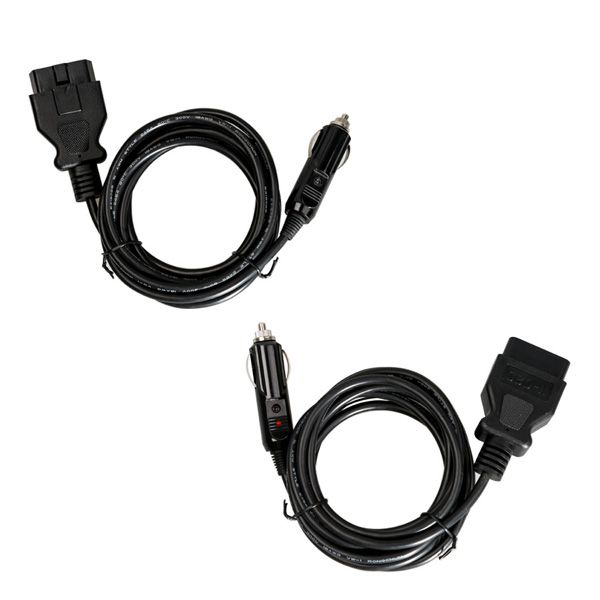 OBD II Vehicle ECU Emergency Power Supply Cable Memory Saver(3Meter)
Replacing a car battery on older vehicles used to be simple!! You unhook the old battery and install the new one. Late-model vehicles, however, rely on computers that operate everything from the stereo to the transmission. If power is disconnect from ecu, the settings will lost and have to reset to default. That means the vehicle may feel different when driven, and you may have to enter a security code to access the stereo. Using this simple memory saving device when replacing your car battery will help you avoid these problems.
Shipping:

Airmail Post


Estimated delivery time:

7-45

working days.

See details»

Returns:

Return for refund within 7 days,buyer pays return shipping.

Read details »

Support:
Product Details

Product's Reviews
OBD II Vehicle ECU Emergency Power Supply Cable Memory Saver(3Meter)
Function upgrade:
As typical OBD Auto Memory saver not have Anti-protection on Incorrect Polarity (AIP), so that in case a wrong polarity power input,
it will probably damage your auto ECU (Electronic Control Unit). For our Newly Upgraded Version OBD Auto Memory Saver,
it has been added the Safety Function of AIP; In case a power input with incorrect polarity, AIP function automatically put into effect
(electric power can't be transmitted to your car, in case wrong polarity power input); as well, led light on memory saver will not light up.
So that your car ECU and other electric devices are fully under protection during a wrong power connection.
Product Description and Operation:
1. Powered by any jump starter with a 12V outlet into an OBD II Memory Saver.
2. Interface connector between a 12V DC power source and vehicle's OBD II port.
3. Preserves vehicle codes and electronic presets.
This device can work with any 12V DC power source, including jump starter, DC 12V Lead-acid battery, or another car's DC
12V power outlet. As our device with 3 meter cable, it will be a convenient way, should you not have jump starter (or Lead-acid battery)
on hand, and the device can also get the 12v power supply from cigarette lighter of another good car. Just insert the Cigarette lighter plug
to this car and insert into 16 pin plug to the OBD port of the car you want to replace battery. And now you can replace the battery.
Warning:
1. When working with the vehicle's battery, review all the battery manufacturer's and vehicle manufacturer's safety instructions,
warnings and directives regarding battery disconnection, removal and replacement.
2. The vehicle's electrical system is receiving power from memory saver through the OBD connection. Therefore, the vehicle's battery
connectors are electrically live and should be covered with an insulator to prevent the connectors from touching metal or each other and
causing a short circuit. After each use, disconnect the memory saver and use a dry cloth to wipe all dirt or oil from the connectors and the cable.
3. During battery replacement, DO NOT turn on (ignition) the car, which its old battery is disconnected and new battery not yet finished replacement.
As well, DO NOT turn the key on "ACC ON". If not, the fuse of the memory saver probably burn out, due to high amp and overload.
4. Security attach the OBD II connector of memory saver into your car OBD II port to get a good contact; if not, during battery replacement.
the bad contact between the OBDII connector and your car, may cause missing power supply on your car ECU (Electronic Control Unit,
or called auto computer).
Troubleshooting:
1. The 12V DC plug of memory saver should be correctly connected 12V power source, if not, the red led light on the plug will not light up;
that means no power signal from the power source or with incorrect polarity connection. If the power source from another car,
then check whether the car's Cigarette Lighter on good condition or not. If the power source from a jump starter, then verify if the cause is
from the contact. If the power source is from an alternative 12V Lead-acid battery, then check whether the polarity correct or not.
2.The memory saver 12V DC plug contains an 8 amp fuel. Should a problem arise with the memory saver,
check the fuse or contact your direct seller/distributor for assistance.
Package including:
1pc x OBD II Automotive Computer Memory Saver(3m)