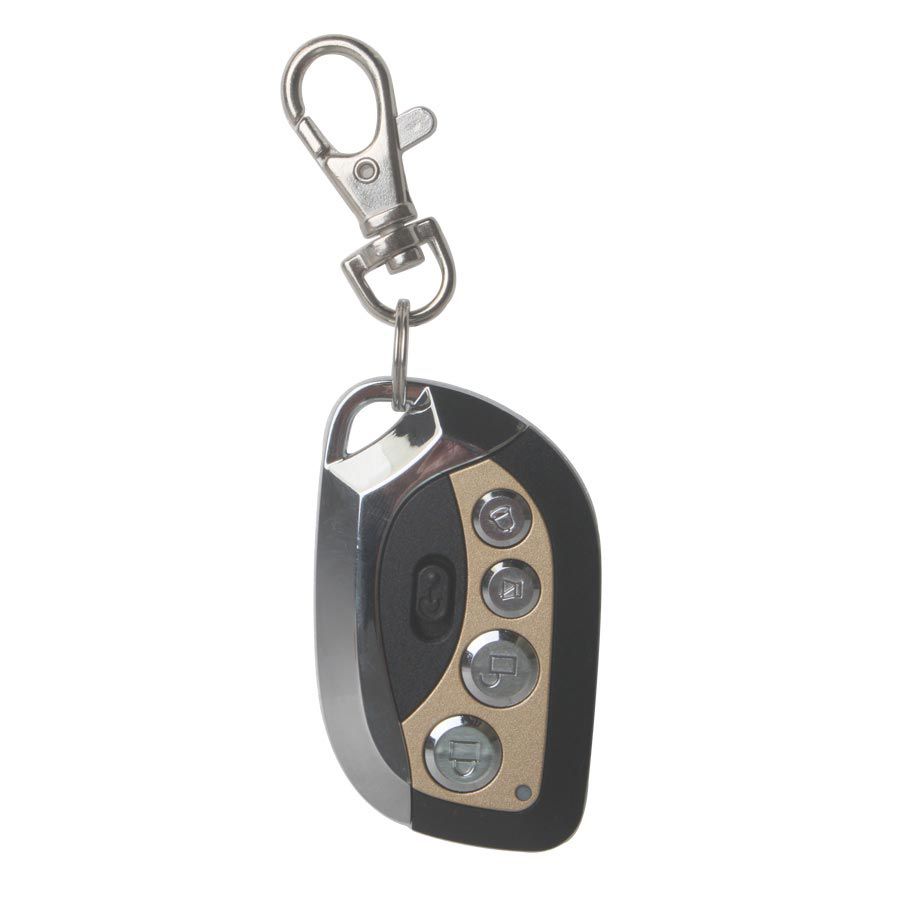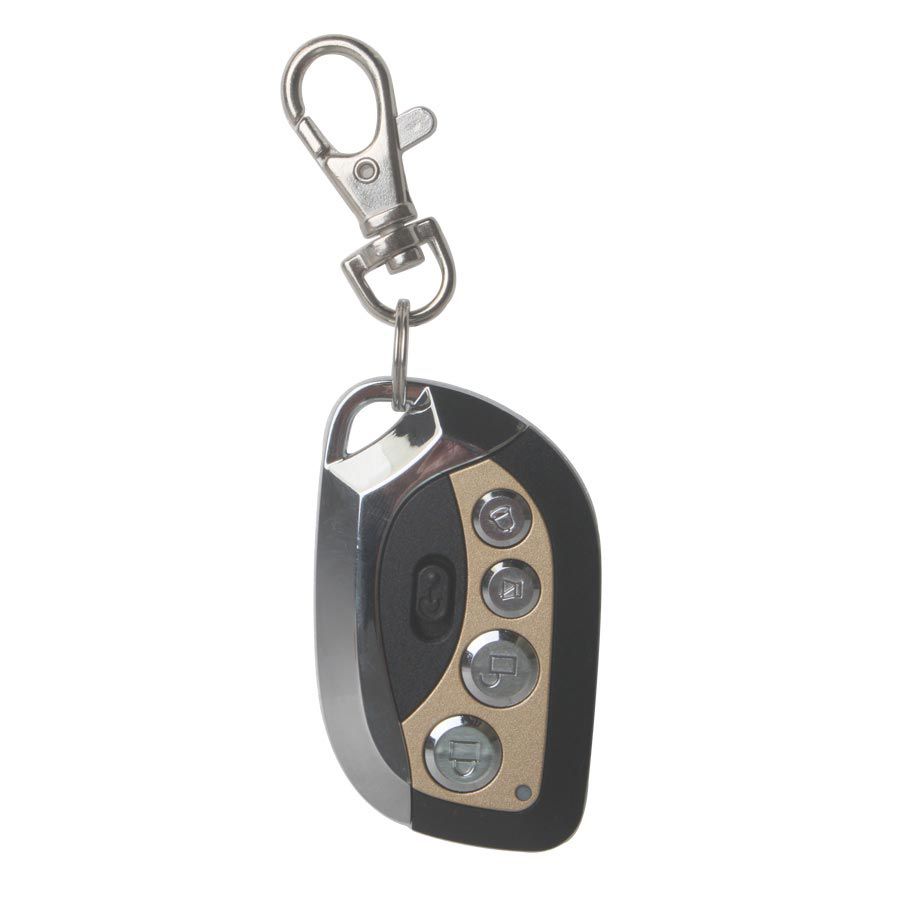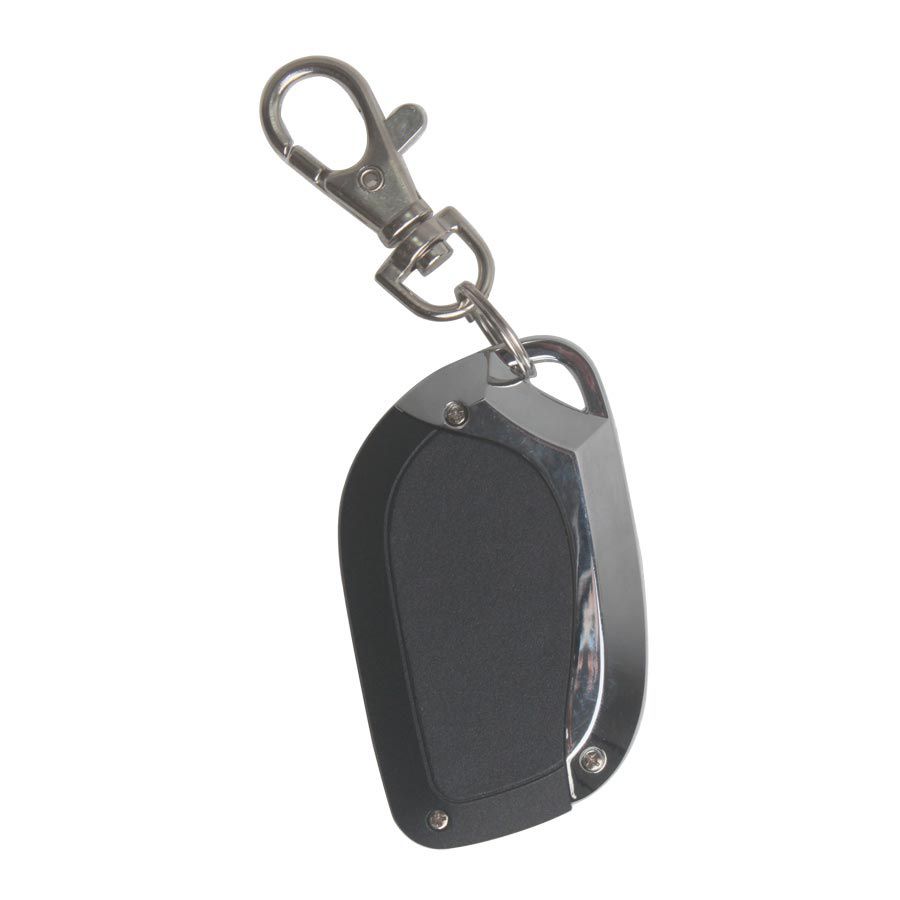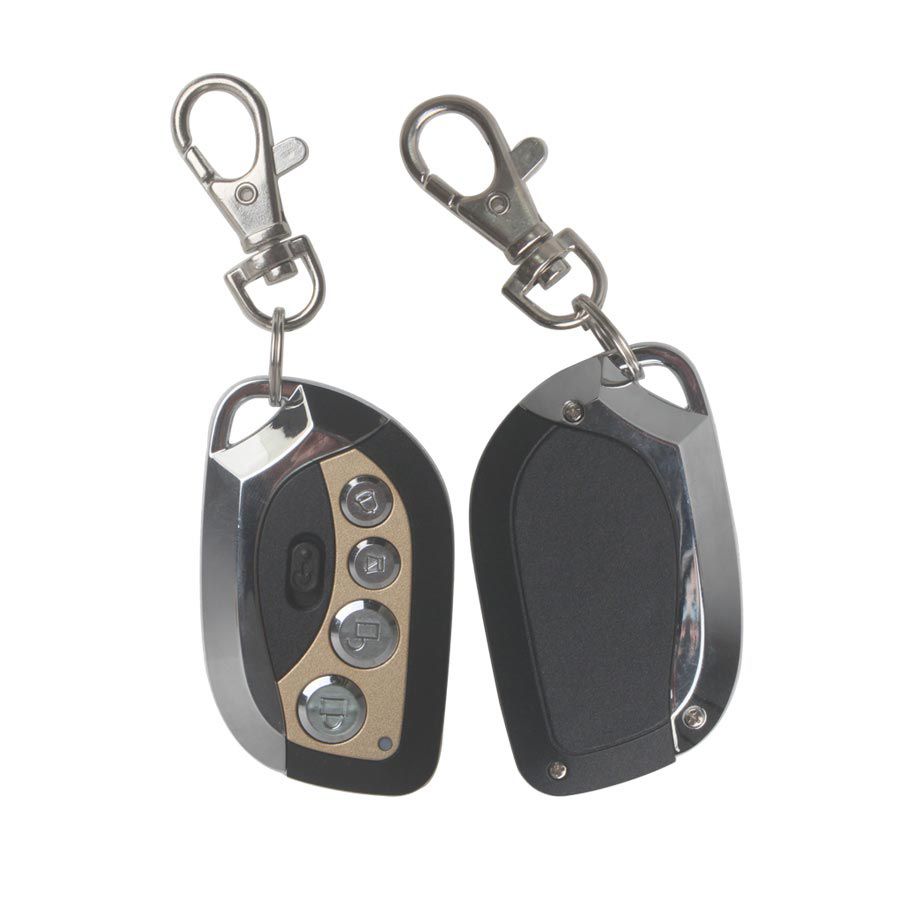 SL-QNRD095 Self-learning Remote Control 10 pcs/lot
SL-QNRD095 Self-learning Remote Control (280MHZ-450MHZ)frequency adjustable, can be used to duplicate fixed code remote without duplicator.
Shipping:

Airmail Post


Estimated delivery time:

7-45

working days.

See details»

Returns:

Return for refund within 7 days,buyer pays return shipping.

Read details »

Support:
Product Details

Product's Reviews
SL-QNRD095 Self-learning Remote control (280MHZ-450MHZ)frequency adjustable
Frequency range: 280MHz - 450MHz
Numbers of channels: 1
Number of buttons: 4
battery: DC12V 23A
Description:
* Can be used to duplicate fixed code remote without duplicator
* Equip English using manual.
* From the date of purchase, we guarantee in the product quality on mending, replacing and refunding with conditions.
* Simple and quick to apply their owners DIY vehicle anti-theft devices and integrated garage door remote control and home security systems integration.
* Wholesale and retail for the product.
* In 280MHZ-450MHZ frequency range, the use of fixed code duplicating , or if they will use two remote control press to press several times by learn type,It can be quite simple and easy to use, remote can be learned for 10 million times, wholesale concessions.
Performance:
Copy most of RF fixed code remote, such as garage door remote, sliding gate remote, automatic door remote, home alarm and more
Available fixed code chip models:
PT2240, PT2260 PT2262, EV1527 FP527, AX5326
PT2242, HT600 HT6207, HT6010 HT6012, HT6014
AX5326-4, SMC5026 SMC5326-3, SMC5326-4
SMC918, SMC918-3 SMC918-4, HT680
Learning face to face in seconds,Battery included
PS:the frequency is 315MHZ now , if you remote is not 315mHZ ,please adjust the knob on the Self-learning Remote with a tiny screw driver , and press one or the button until the automotive is answer , stop and put the screw, the work is finished. you can use it .If you want Wholesale the product , please call zero zero eight six seven five zero eight zero five five two nine two
ATTN: This kind of selflearning remote control is suitable for a lot of kinds of fixed code remote control , the faction is as same as the Size A remote control which is used REMOTE MASTER to copy ,The different is this selflearning remote control not need REMOTE MASTER , it can copy a fixed code remote control by itself .The Size A remote control is need to use REMOTE MASTER to copy a fixed code remote control .

HOW TO KNOW YOUR REMOTE CONTROL IS FIXED CODE OR NOT?
Please open your remote control look the main 16 pin chip ,if it is write
PT2262 AX5326-3,PT2242,HT600,HT680,HT6207,HT6010,HT6012,HT6014,AX5326-4 etc , you can look it below,then you can use this selflearning remote control to copy the remote .
CHIP TYPE :
[6010] HT-6010、HT6014、SH-312E Three status code
[H600] HT-600、HT-680、HT6187、HT6270、TT-13、PK-10T Three status code
[5026] AX5026、CT5026 Three status code
[5326] AX5326、AX5326S Three status code
[2262] PT-2262、M3E、CT5062 Three status code
[8092] TT8092 Three status code
[4134] MC41342、MC145026、SC41342 Three status code

WHY MY REMOTE COMTROL CAN NOT COPY?
Some of the remote control use HCS301 ,ACM1330/1550 etc ship , this kind of chip is rolling code remote control , the code is change every times , so this kind of remote control can not copy.A lot of original car remote control use HCS301 rolling code remote control , so this kind of original remote control can not use this selflearning remote control to copy .but a lot of old car can copy , because it is use fixed code remote control . look the list :
Acura Integra 1993 to 1996
SLX 1996 to 1997
TL 1996 to 1998
BMW 3 series 1993 to 1995
5 series 1993 to 1995
7 series 1993 to 1995
8 series 1993 to 1995
Buick Century 1992 to 1996
LeSabre 1993 to 1995
Park Avenue 1989 to 1995
Reatta 1989 to 1990
Regal 1991 to 1996
Riviera 1989 to 1995
Roadmaster 1992 to 1996
Skylark 1993 to 1996
Cadillac Allante 1993
Deville 1991 to 1995
Eldorado 1991 to 1995
Fleetwood 1993 to 1996
Fleetwood Brougham 1994 to 1995
Fleetwood Sixty Special 1993
Seville 1991 to 1995
Chevrolet Astro 1995 to 1996
Astro 1993 to 1994
Beretta 1993 to 1996
Blazer 1993 to 1996
C1500 1993 to 1996
C2500 1993 to 1996
C3500 1993 to 1996
Camaro 1994 to 1995
Camaro 1993
Caprice 1996
Caprice Classic 1991 to 1995
Cavalier 1996
Cavalier 1993 to 1995
Corsica 1993 to 1996
G10 1993 to 1996
G20 1993 to 1996
G30 1993 to 1996
Impala 1995 to 1996
K1500 1993 to 1996
K2500 1993 to 1996
K3500 1993 to 1996
Lumina 1993 to 1996
Lumina 1993 to 1994
Lumina 1993 to 1996
Metro 1998 to 2001
Monte Carlo 1995 to 1996
S10 1993 to 1996
Suburban 1995 to 1996
Suburban 1993 to 1994
Tahoe 1995 to 1996
Tracker 1998
Chrysler Cirrus 1995 to 1997
Concorde 1993 to 1997
Imperial 1991 to 1993
Lebaron 1995
Lebaron 1993 to 1994
LHS 1994 to 1997
New Yorker 1991 to 1996
Sebring 1995 to 2000
Town & Country 1994 to 1998
Town & Country 1993
Dodge Avenger 1995 to 2000
Caravan 1994 to 1998
Caravan 1993
Colt 1993 to 1994
D150 Pickup 1993
D250 Pickup 1993
D350 Pickup 1993
D50 Pickup 1993
Dakota 1997 to 1998
Dakota 1993 to 1996
Daytona 1993
Durango 1998
Dynasty 1993
Grand Caravan 1994 to 1998
Grand Caravan 1993
Intrepid 1993 to 1997
Neon 1997 to 1999
Neon 1995 to 1996
Ram Pickup 1996 to 1998
Ram Pickup 1994 to 1996
Ram Van 1994 to 1998
Ram Van 1993
Ram Wagon 1994 to 1998
Ram Wagon 1993
Ramcharger 1993
Shadow 1993 to 1994
Shadow Convertible 1993
Spirit 1993 to 1995
Stratus 1995 to 1997
Viper 1993 to 1995
W150 Pickup 1993
W250 Pickup 1993
W350 Pickup 1993
Eagle Summit 1995 to 1996
Talon 1995 to 1998
Talon 1993 to 1994
Vision 1993 to 1997
Vision 1998
Ford Aerostar 1993 to 1997
Aspire 1994 to 1997
Bronco 1994 to 1996
Bronco 1993
Club Wagon 1994 to 1998
Contour 1995 to 2000
Crown Victoria 1993 to 1994
E350 Wagon 1994 1995 1997
E350 Wagon 1996
Econoline 1992 1993 1994 1995 1997 1998 1999
Econoline 1996
Escort 1997 to 1998
Escort 1993 to 1996
Expedition 1997
Explorer 1993 to 1997
F150 1994 to 1997
F150 1993
F250 1994 to 1997
F250 1993
F350 1994 to 1997
F350 1993
Festiva 1993
Mustang 1994 to 1998
Mustang 1993
Probe 1993 to 1997
Ranger 1995 to 1997
Ranger 1993 to 1994
Taurus 1993 to 1997
Tempo 1993 to 1994
Thunderbird 1993 to 1997
Windstar 1995 to 1998
GEO Metro 1993 to 1997
Prizm 1993 to 1997
Storm 1993
Tracker 1994 to 1997
GMC G Series Van 1993 to 1996
G2500 Vandura 1993 to 1996
G3500 Vandura 1993 to 1996
Jimmy 1993 to 1996
S15/T15 Pickup 1993
Safari 1995 to 1996
Safari 1993 to 1994
Sierra 1995 to 1996
Sierra 1993 to 1994
Sonoma 1995 to 1996
Sonoma 1994
Suburban 1995 to 1996
Suburban 1993 to 1994
Typhoon 1993
Yukon 1995 to 1996
Yukon 1993 to 1994
Honda Accord 1991 to 1997
Civic 1993 to 1995
Del Sol 1993 to 1995
Odyssey 1995 to 1998
Passport 1994 to 1997
Prelude 1993 to 1995
Hyundai Accent 1995 to 1999
Elantra 1996 to 2000
Sonata 1994 to 2000
Tiburon 1997 to 2001
Infiniti G20 1993 to 1996
I30 1996 to 1999
J30 1993 to 1997
Q45 1994 to 1996
QX4 1997 to 1999
Isuzu Oasis 1996 to 1999
Rodeo 1993 to 1997
Trooper 1993 to 1997
VehiCross 1999 to 2001
Jaguar XJ12 1994
XJ6 1993 to 1994
XJS 1993 to 1996
Jeep Cherokee 1997
Grand Cherokee 1996 to 1998
Lexus LX 450 1996 to 1997
Lincoln Continental 1992 to 1994
Mark VIII 1993 to 1996
Town Car 1993 to 1994
Mazda 323 1993 to 1994
626 1995 to 1997
B-Series 1995 to 1997
Millenia 1996 to 2000
Millennium Edition 2000
MPV 1993 to 1998
MX-3 1995
MX-5 Miata 1995 1996 1997 1999 2000
MX-6 1995 to 1997
Protege 1996 to 2000
Mercury Capri 1993 to 1994
Cougar 1993 to 1997
Grand Marquis 1993 to 1994
Mountaineer 1997
Mystique 1995 to 2000
Sable 1993 to 1997
Topaz 1993 to 1994
Tracer 1997 to 1998
Tracer 1993 to 1996
Villager 1996 to 2002
Villager 1993 to 1995
Mitsubishi 3000GT 1997 to 1998
Diamante 1993 to 1996
Diamante 1997 to 1998
Eclipse 1993 to 1999
Eclipse 1993 to 1999
Expo 1993 to 1995
Galant 1993 to 1998
Galant 1993 to 1996
Mirage 1993 to 2002
Montero 1993 to 1996
Montero 1993 to 2000
Montero Sport 1997 to 1999
Pickup 1993 to 1996
Precis 1993 to 1994
Nissan 200SX 1995 to 1998
240SX 1997 to 1998
300ZX 1993 to 1996
Altima 1993 to 1999
Frontier 1998 to 2000
Maxima 1993 to 1999
Pathfinder 1993 to 1999
Pickup 1997
Quest 1994 to 2002
Sentra 1995 to 1999
Xterra 2000
Oldsmobile Achieva 1993 to 1996
Aurora 1995
Bravada 1991 to 1996
Cutlass 1991 to 1992
Cutlass Ciera 1993 to 1996
Cutlass Supreme 1993 to 1997
Eighty Eight 1991 to 1995
Ninety Eight 1990 to 1995
Silhouette 1992 to 1996
Toronado 1991
Plymouth Acclaim 1993 to 1995
Breeze 1996 to 1997
Colt 1993 to 1994
Grand Voyager 1993 to 1998
Laser 1993 to 1994
Neon 1997 to 1999
Neon 1995 to 1996
Prowler 1997 1999
Voyager 1993 to 1998
Pontiac Bonneville 1991 to 1995
Firebird 1993 to 1995
Grand Am 1993 to 1996
Grand Prix 1991 to 1996
Lemans 1993
Sunbird 1993 to 1994
Sunfire 1996
Sunfire 1995
Trans Sport 1992 to 1996
Saab 900 1993
9000 1993
Saturn S Series 1994 to 1995
S Series 1993
Wagon 1994 to 1995
Subaru Forester 1998 to 2000
Impreza 1993 to 2000
Justy 1993 to 1994
Legacy 1995 to 2000
Legacy 1993 to 1994
Loyale 1993 to 1994
SVX 1992 to 1997
Suzuki Esteem 1995 to 2000
Grand Vitara 1999 to 2000
Samurai 1993 to 1995
Sidekick 1993 to 1998
Swift 1993 to 2000
Vitara 1999 to 2000
X-90 1996 to 1998
Toyota 4Runner 1990 to 1999
Avalon 1995 to 1999
Camry 1990 to 1999
Celica 1990 to 1999
Corolla 1990 to 2002
Cressida 1991 to 1992
Land Cruiser 1991 to 1997
MR2 1991 to 1995
Paseo 1992 to 1998
Pickup 1993 to 1995
Previa 1991 to 1997
RAV4 1996 to 2000
Sienna 1998 to 2000
Supra 1991 to 1998
T100 1993 to 1998
Tacoma 1995 to 2001
Tercel 1993 to 1998
Tundra 2000 to 2002
Volvo 240 Series 1993
850 Series 1993 to 1996
940 Series 1993 to 1995
960 Series 1993 to 1996