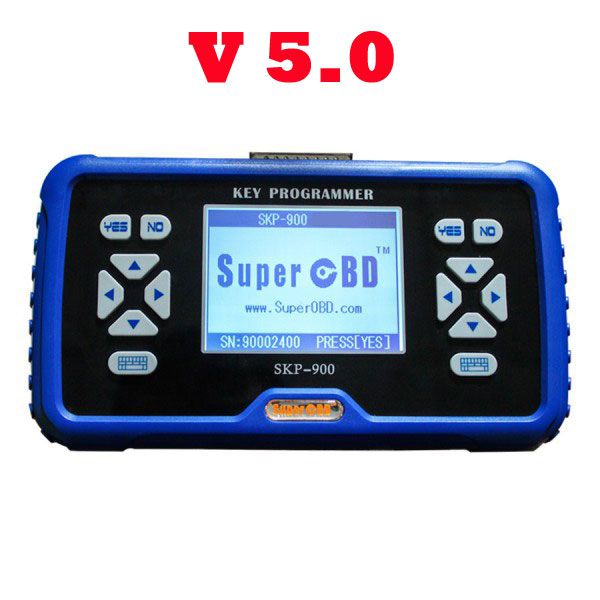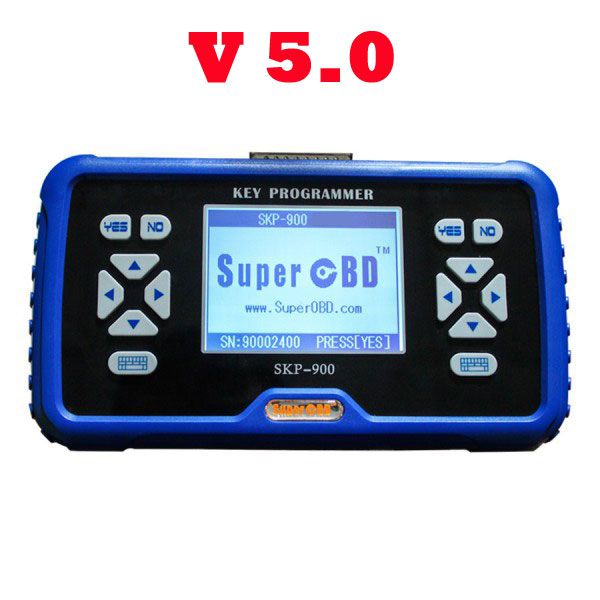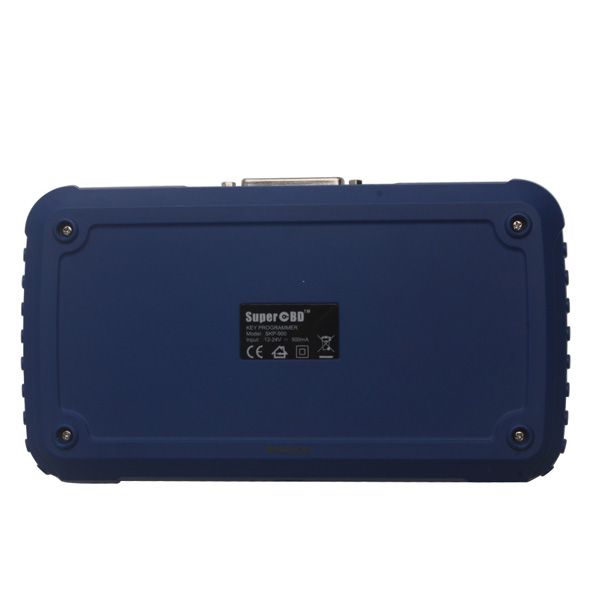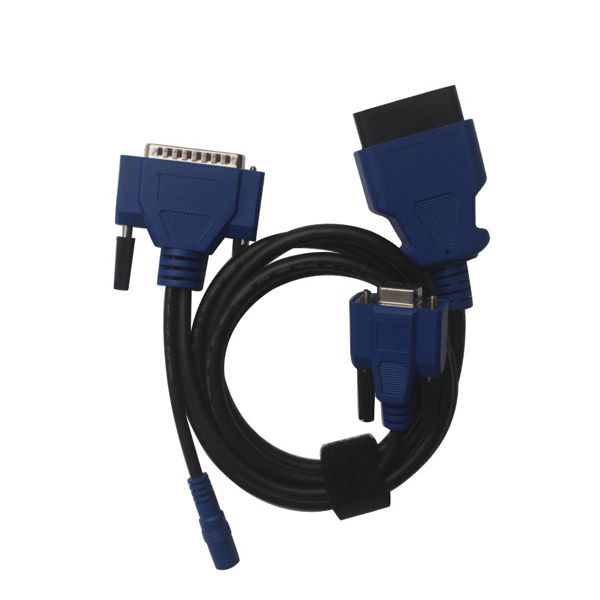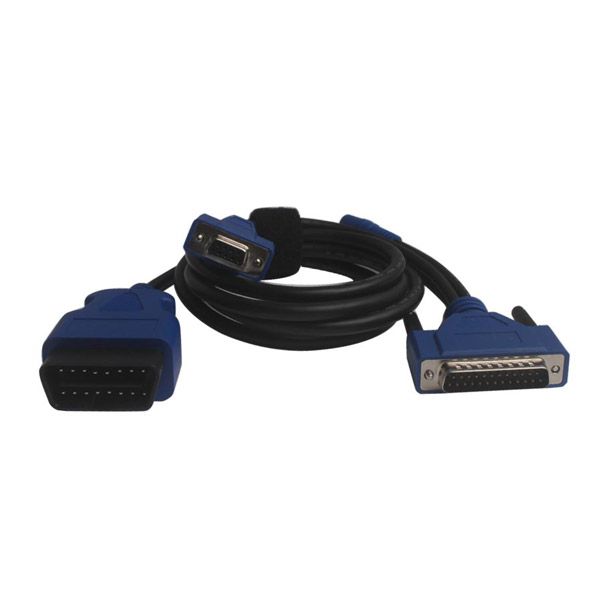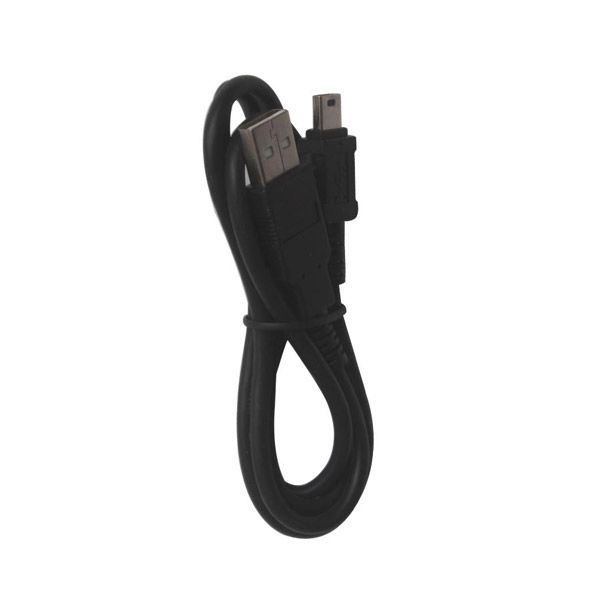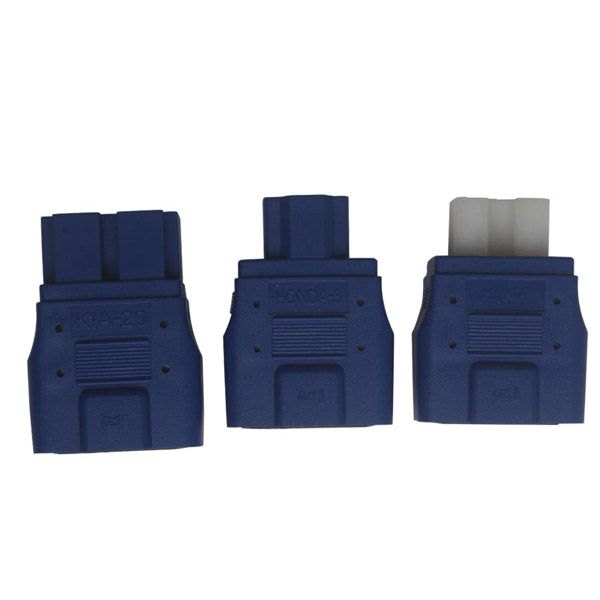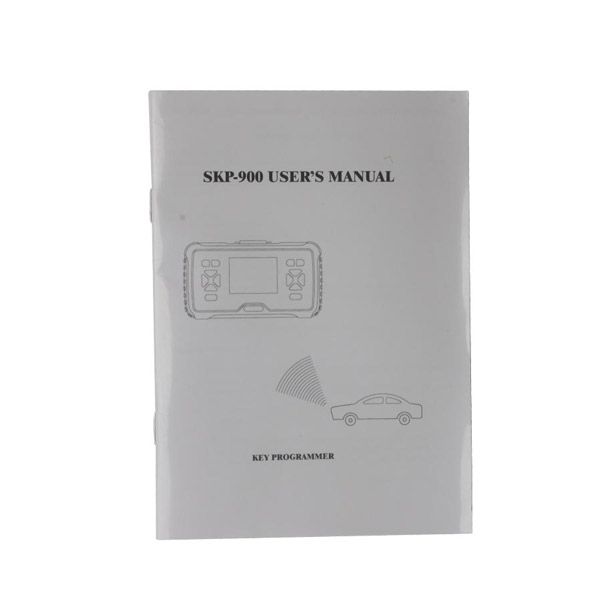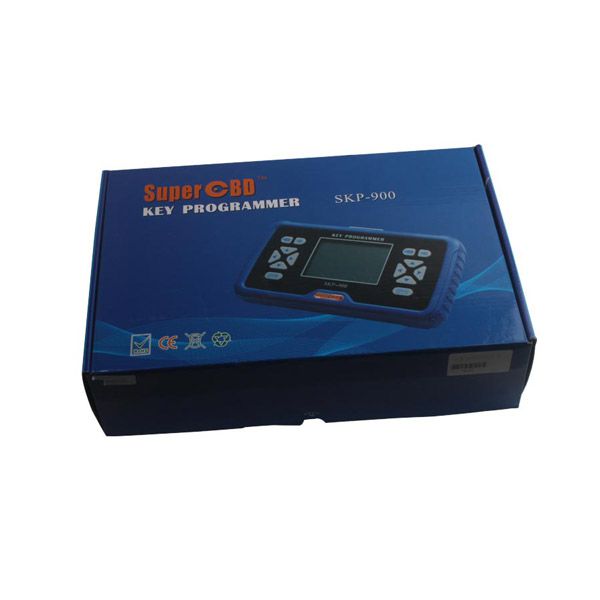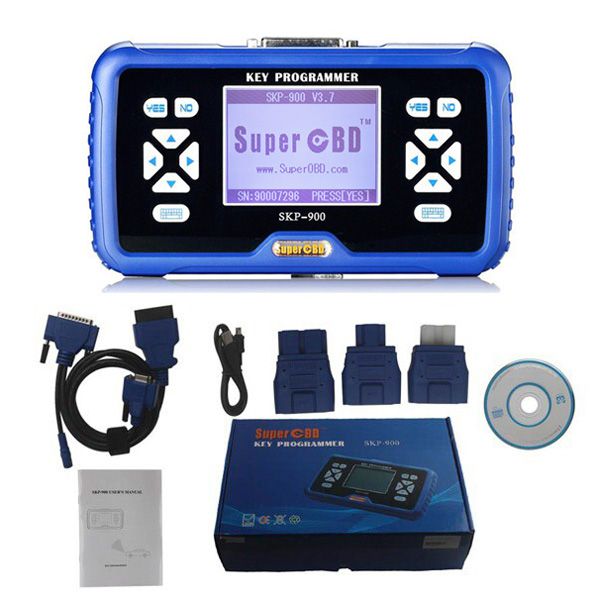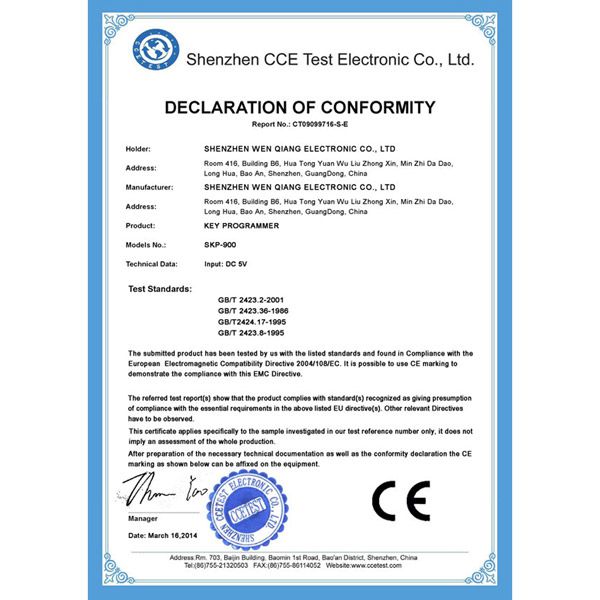 Original SuperOBD V5.0 SKP-900 SKP900 Hand-Held OBD2 Auto Key Programmer
SuperOBD SKP-900 Key Programmer Hand-held OBD2 Key Programming Tool, Latest Software : V5.0
Shipping:

Express Shipping Service


Estimated delivery time:

3-15

working days.

See details »

Returns:

Return for refund within 7 days,buyer pays return shipping.

Read details »

Support:
Product Details

Product's Reviews
SuperOBD SKP-900 Hand-held OBD2 Auto Key Programmer V5.0
3. No need pincode when programming keys for many vehicles

4. No tokens limitation. You can program as many cars as you want
5. Can read pin code by OBD2 for many vehicles, only a few vehicles need to get pincode from local 4S shop or other places
6. Language:
English,
if you want Portuguese Version, please click
SKP-900 Portuguese Version
Kindly note:
1. Register online with Dealer Code 1001.

2. If your SKP900 gets the error: "CAN Be Used 0 Times Add It In Main Menu, Add Times Function" it indicates you that the tokens have been used up, you just need to add new tokens on Official Website and problem will be solved

3.In principle,programming needs new keys.If you will program a used intelligent key, you have to wipe off the files of programmed smart key chip (usually by a programmer)
SuperOBD SKP900 V5.0 Software Free Download
SKP900 5.0 Update Plan:
1.
FORD
raptor F-150 Key Program and PCM-PATS Synchronization
2. Mitsubishi Smart Key Program -2013
3. BAIC MOTOR BJ80 Smart Key Program
4. BAIC MOTOR D60 Smart Key Program
5. BAIC MOTOR D61 Smart Key Program
6. BAIC MOTOR X55 Smart Key Program
7. BAIC MOTOR X65 Smart Key Program
8. Hyundai Verna Key Program 2014-
9. BYD Tang Smart Key Program
10. ZOTYE LangLang Smart Key Program
11.
TOYOTA
Scion XB Remote Program 2007-2010
12.
TOYOTA
Scion FRS Key Program 2013-2015
13. TOYOTA Aygo Key Program (Africa)
14. TOYOTA Corolla Key Program 2007-2009(Africa)
15. TOYOTA Fortuner Key Program 2009(Africa)
16. TOYOTA Hilux Key Program 2008-2011(Africa)
17. TOYOTA Land Cruiser Smart Key Program 2007-2013(Africa)
18. TOYOTA Land Cruiser Key Program 2002-2009(Africa)
19. TOYOTA Mark x Smart Key Program 2006(Africa)
20. TOYOTA Premio Smart Key Program 2006(Africa)
21. TOYOTA Premio Key Program 2006(Africa)
22. TOYOTA Yaris Key Program 2008-2013(Africa)
23. TOYOTA Vigo Key Program 2005-2008(Africa)
24. TOYOTA Aurion Key Program 2006-2008(Australia)
25. TOYOTA Aurion Key Program 2009-(Australia)
26. TOYOTA Avensis Key Program 2003(Australia)
27. TOYOTA Camry Key Program 2006-2008(Australia)
28. TOYOTA Camry Key Program 2009-2010(Australia)
29. TOYOTA Camry Smart Key Program 2011-(Australia)
30. TOYOTA Corolla Key Program 2007-2009(Australia)
31. TOYOTA Corolla Key Program 2009-(Australia)
32. TOYOTA Hiace Key Program 2006-2008(Australia)
33. TOYOTA Hiace Key Program 2009-(Australia)
34. TOYOTA Hilux Key Program 2004-2008(Australia)
35. TOYOTA Hilux Key Program 2009-(Australia)
36. TOYOTA Land Cruiser Key Program 2005-2007(Australia)
37. TOYOTA Land Cruiser Key Program 2009-(Australia)
38. TOYOTA Land Cruiser Key Program 1998-2002(Australia)
39. TOYOTA Land Cruiser Key Program 2002(Australia)
40. TOYOTA Land Cruiser Smart Key Program 2012(Australia)
41. TOYOTA Prado Key Program 2002-2008(Australia)
42. TOYOTA Prado Key Program 2009-(Australia)
43. TOYOTA Prado Smart Key Program 2009-(Australia)
44. TOYOTA Rav4 Key Program 2002-2005(Australia)
45. TOYOTA Rav4 Key Program 2006-2008(Australia)
46. TOYOTA Rav4 Key Program 2009-(Australia)
47. TOYOTA Tarago Key Program 2002-2005(Australia)
48. TOYOTA Tarago Key Program 2006-2008(Australia)
49. TOYOTA Vanguard Smart Key Program 2009(Australia)
50. TOYOTA Yaris Key Program 2005-2009(Australia)
51. TOYOTA Yaris Key Program 2009-(Australia)
52. TOYOTA Auris Key Program 2007-2009(Europe)
53. TOYOTA Auris Key Program 2009-2012(Europe)
54. TOYOTA Auris Smart Key Program 2009-2012(Europe)
55. TOYOTA Avensis Key Program 1997-2008(Europe)
56. TOYOTA Avensis Key Program 2008-2011(Europe)
57. TOYOTA Avensis Smart Key Program 2008-2011(Europe)
58. TOYOTA Avensis Key Program 2011-(Europe)
59. TOYOTA Aygo Key Program 2005-2014(Europe)
60. TOYOTA Camry Key Program 2006-2008(Europe)
61. TOYOTA Corolla Key Program 2001-2003(Europe)
62. TOYOTA Corolla Key Program 2004-2007(Europe)
63. TOYOTA Corolla Key Program 2008-2013(Europe)
64. TOYOTA Hilux Key Program 2008-2011(Europe)
65. TOYOTA Hilux Key Program 2011-(Europe)
66. TOYOTA IQ Key Program 2008-2014(Europe)
67. TOYOTA Land Cruiser Key Program 2004-2009(Europe)
68. TOYOTA Land Cruiser Key Program 2009-2013(Europe)
69. TOYOTA Land Cruiser Smart Key Program 2009-2013(Europe)
70. TOYOTA Mr2 Key Program 2002-2005(Europe)
71. TOYOTA Previa Key Program 2002-2005(Europe)
72. TOYOTA Prius Key Program 2003-2009(Europe)
73. TOYOTA Prius Smart Key Program 2009-2013(Europe)
74. TOYOTA RAV4 Key Program 2003-2005(Europe)
75. TOYOTA RAV4 Key Program 2005-2009(Europe)
76. TOYOTA RAV4 Smart Key Program 2005-2009(Europe)
77. TOYOTA RAV4 Key Program 2012-(Europe)
78. TOYOTA Urban Cruiser Smart Key Program 2009(Europe)
79. TOYOTA Verso EZ Key Program 2009-2010(Europe)
80. TOYOTA Verso EZ Key Program 2012-(Europe)
81. TOYOTA Vigo Key Program 2010(Europe)
82. TOYOTA Yaris Key Program 2001-2005(Europe)
83. TOYOTA Yaris Key Program 2006-2008(Europe)
84. TOYOTA Yaris Smart Key Program 2006-2008(Europe)
85. TOYOTA Yaris Key Program 2009-2011(Europe)
86. TOYOTA Yaris Key Program 2011-(Europe)
87. TOYOTA Auris Smart Key Program 2010(Middle East)
88. TOYOTA Camry Smart Key Program 2006-2009(Middle East)
89. TOYOTA RAV4 Key Program 2012(Middle East)
90. TOYOTA Avensis Key Program 2008-2011(South America)
91. TOYOTA Corolla Key Program 2008-2011(South America)
92. TOYOTA Corolla Key Program 2012(South America)
93. TOYOTA Corolla Key Program 2013(South America)
94. TOYOTA 4 Runner Key Program 2003-2009(North America)
95. TOYOTA 4 Runner Key Program 2010-2014(North America)
96. TOYOTA 4 Runner Smart Key Program 2010-2014(North America)
97. TOYOTA Aurion Key Program 2005(North America)
98. TOYOTA Aurion Smart Key Program 2005(North America)
99. TOYOTA Aurion Key Program 2006-2007(North America)
100. TOYOTA Aurion Smart Key Program 2006-2007(North America)
101. TOYOTA Aurion Key Program 2008-2012(North America)
102. TOYOTA Aurion Smart Key Program 2008-2012(North America)
103. TOYOTA Aurion Smart Key Program 2013-2014(North America)
104. TOYOTA Camry Key Program 2002(North America)
105. TOYOTA Camry Key Program 2003-2005(North America)
106. TOYOTA Camry Key Program 2006(North America)
107. TOYOTA Camry Key Program 2007-2011(North America)
108. TOYOTA Camry Key Program 2011-2013(North America)
109. TOYOTA Camry Smart Key Program 2011-2013(North America)
110. TOYOTA Corolla Key Program 2005-2006(North America)
111. TOYOTA Corolla Key Program 2007-2008(North America)
112. TOYOTA Corolla Key Program 2009-2010(North America)
113. TOYOTA Corolla Key Program 2010-2011(North America)
114. TOYOTA Corolla Smart Key Program 2010-2011(North America)
115. TOYOTA Corolla Smart Key Program 2012-2013(North America)
116. TOYOTA Corolla Smart Key Program 2014-(North America)
117. TOYOTA FJ Cruiser Key Program 2008-2009(North America)
118. TOYOTA FJ Cruiser Key Program 2010-2014(North America)
119. TOYOTA Highlander Key Program 2001-2003(North America)
120. TOYOTA Highlander Key Program 2004-2007(North America)
121. TOYOTA Highlander Key Program 2008-2010(North America)
122. TOYOTA Highlander Smart Key Program 2008-2010(North America)
123. TOYOTA Highlander Key Program 2010-2014(North America)
124. TOYOTA Highlander Smart Key Program 2010-2014(North America)
125. TOYOTA Highlander Key Program 2015(North America)
126. TOYOTA Highlander Smart Key Program 2015(North America)
127. TOYOTA Highlander LE Smart Key Program 2007(North America)
128. TOYOTA Highlander LE Smart Key Program 2008-2014(North America)
129. TOYOTA Land Cruiser Key Program 2001-2002(North America)
130. TOYOTA Land Cruiser Key Program 2003-2007(North America)
131. TOYOTA Land Cruiser Smart Key Program 2008-2010(North America)
132. TOYOTA Land Cruiser Smart Key Program 2014(North America)
133. TOYOTA Matrix Key Program 2005-2007(North America)
134. TOYOTA Matrix Key Program 2007-2010(North America)
135. TOYOTA Matrix Key Program 2010-2014(North America)
136. TOYOTA Prius Key Program 2004-2009(North America)
137. TOYOTA Prius Smart Key Program 2004-2009(North America)
138. TOYOTA Prius Smart Key Program 2010-2014(North America)
139. TOYOTA Prius C TWO Key Program 2012-2013(North America)
140. TOYOTA RAV4 Key Program 2004-2006(North America)
141. TOYOTA RAV4 Key Program 2006-2010(North America)
142. TOYOTA RAV4 Smart Key Program 2006-2010(North America)
143. TOYOTA RAV4 Key Program 2011-2012(North America)
144. TOYOTA RAV4 Smart Key Program 2011-2012(North America)
145. TOYOTA RAV4 Key Program 2013-2014(North America)
146. TOYOTA RAV4 Smart Key Program 2013-2014(North America)
147. TOYOTA Sequoia Key Program 2001-2002(North America)
148. TOYOTA Sequoia Key Program 2008-2010(North America)
149. TOYOTA Sequoia Key Program 2011-2013(North America)
150. TOYOTA Sienna Key Program 2004-2007(North America)
151. TOYOTA Sienna Key Program 2008-2010(North America)
152. TOYOTA Sienna Key Program 2011-2014(North America)
153. TOYOTA Sienna Smart Key Program 2011-2014(North America)
154. TOYOTA Sienna Key Program 2015(North America)
155. TOYOTA Solara Key Program 2002-2003(North America)
156. TOYOTA Solara Key Program 2004-2007(North America)
157. TOYOTA Solara Key Program 2007-2008(North America)
158. TOYOTA Tacoma Key Program 2005-2007(North America)
159. TOYOTA Tacoma Key Program 2008-2010(North America)
160. TOYOTA Tacoma Key Program 2011-2014(North America)
161. TOYOTA Tundra Key Program 2007-2010(North America)
162. TOYOTA Tundra Key Program 2010-2014(North America)
163. TOYOTA Venza Key Program 2009(North America)
164. TOYOTA Venza Key Program 2010-2011(North America)
165. TOYOTA Venza Key Program 2012-2014(North America)
166. TOYOTA Yaris Key Program 2007(North America)
167. TOYOTA Yaris Key Program 2008-2011(North America)
168. TOYOTA Yaris Key Program 2012-2013(North America)
169. TOYOTA Yaris Key Program 2014(North America)
SKP-900 V4.5 Software (22th. Oct 2016):
-Dodge RAM1500 PIN CODE Read by OBD 2006

-Dodge RAM1500 Remote Key Program 2006

-Correction and add Toyota models: SIENNA; ALPHARD; CAMRY; PRADO; RAV4; CROWN; COROLLA; REIZ; LAND CRUISER; VIOS; TUNDRA; HIGHLANDER; EZ; LEVIN; PRIUS; YARIS; PREVIA
SKP-900 Supported Car List

:
USA Customer's Feedback (Tested car models,Can do all keys lost with every car mentioned below)
2013 CHRYSLER 200 - WORKS FINE
2008 DODGE CHARGER - WORKS FINE
2013
FORD
EDGE - WORKS FINE
2011-2013
FORD
F-150 - WORKS FINE
2013 MUSTANG - WORKS FINE
2012 JEEP COMPASS - WORKS FINE
2008 JEEP WRANGLER - WORKS FINE
2014 KIA RIO - WORKS FINE
2013 KIA SOUL - WORKS FINE
2013 KIA FORTE - WORKS FINE
2009 TOYOTA CAMRY - WORKS FINE, REMOTE + TRANSPONDER SEPERATE PROCEDURE BOTH WORKS
2012-2013 TOYOTA CAMRY - WORKS FINE, REMOTE + TRANSPONDER SEPERATE PROCEDURE BOTH WORKS
2013 TOYOTA HIGHLANDER - WORKS FINE, REMOTE + TRANSPONDER SEPERATE PROCEDURE BOTH WORKS
2002 VOLKSWAGEN GTI - WORKS FINE
2005 - NISSAN 350Z - WAS ABLE TO PULL BCM BUT COULD NOT PROGRAM KEY. I THINK JUST NEED TO PLAY WITH IT LONGER
2013 FORD FOCUS - DOES NOT WORK
2014 FORD FIESTA - DOES NOT WORK
| | | | | | | | | | |
| --- | --- | --- | --- | --- | --- | --- | --- | --- | --- |
| ACURA | ALFA | AUDI | BUICK | CADILLAC | CHEVEROLET | CHRYSLER | CITROEN | DODGE | FIAT |
| FORD | GM | HONDA | HYUNDAI | INFINITE | JAGUAR | JEEP | KIA | LAND ROVER | LEXUS |
| MAZDA | MITSUBISHI | NISSAN | OPEL | PEUGEOT | PROTON | RENAULT | SMART | SSANGYONG | SUBARU |
| SUZUKI | SKODA | TOYOTA | VW | BRILLIANCE | BYD | CHANGAN | CHANG FENG | CHERY | DONG FENG |
| DONG FENG NISSAN | FAW | GEELY | GREAT WALL | HA FEI | HAINAN MAZDA | LI FAN | LU FENG | LUXGEN | MAPLE |
| MG | ROEWE | ZOTYE | | | | | | | |
SKP-900 Advantages:




Package List:
1 pc x SKP-900 Main Unit
1 pc x OBD Adapter Cable
1 pc x HY/KIA Adapter
1 pc x KIA-20 Adapter
1 pc x HONDA-3 Adapter
1 pc x USB Cable
1 pc x CD
1 pc x Manual