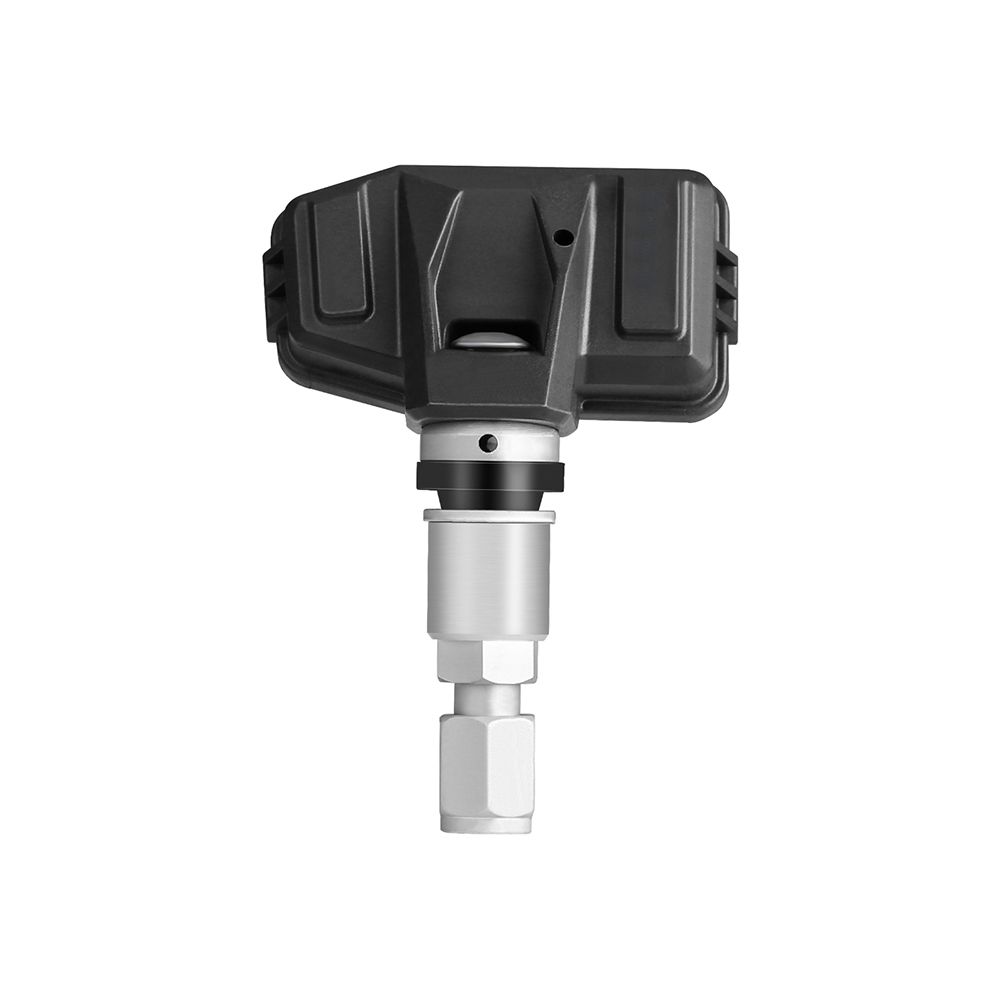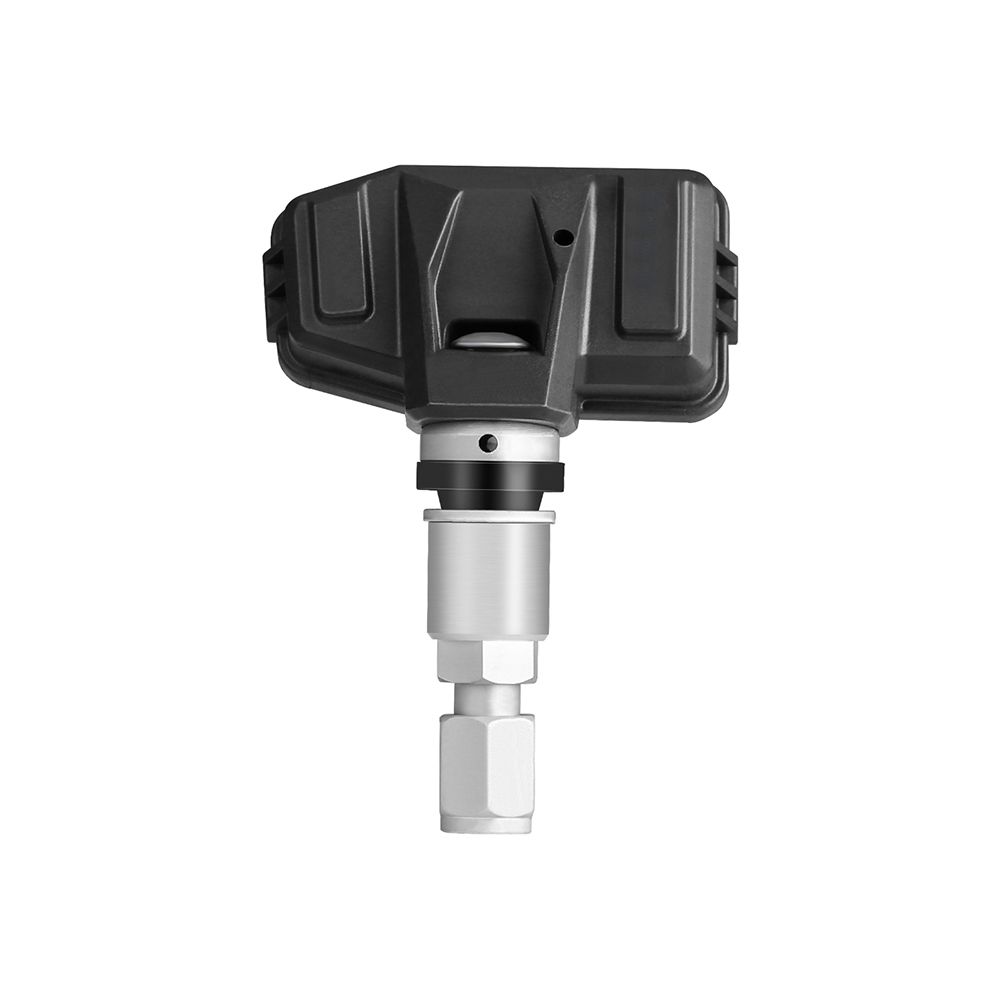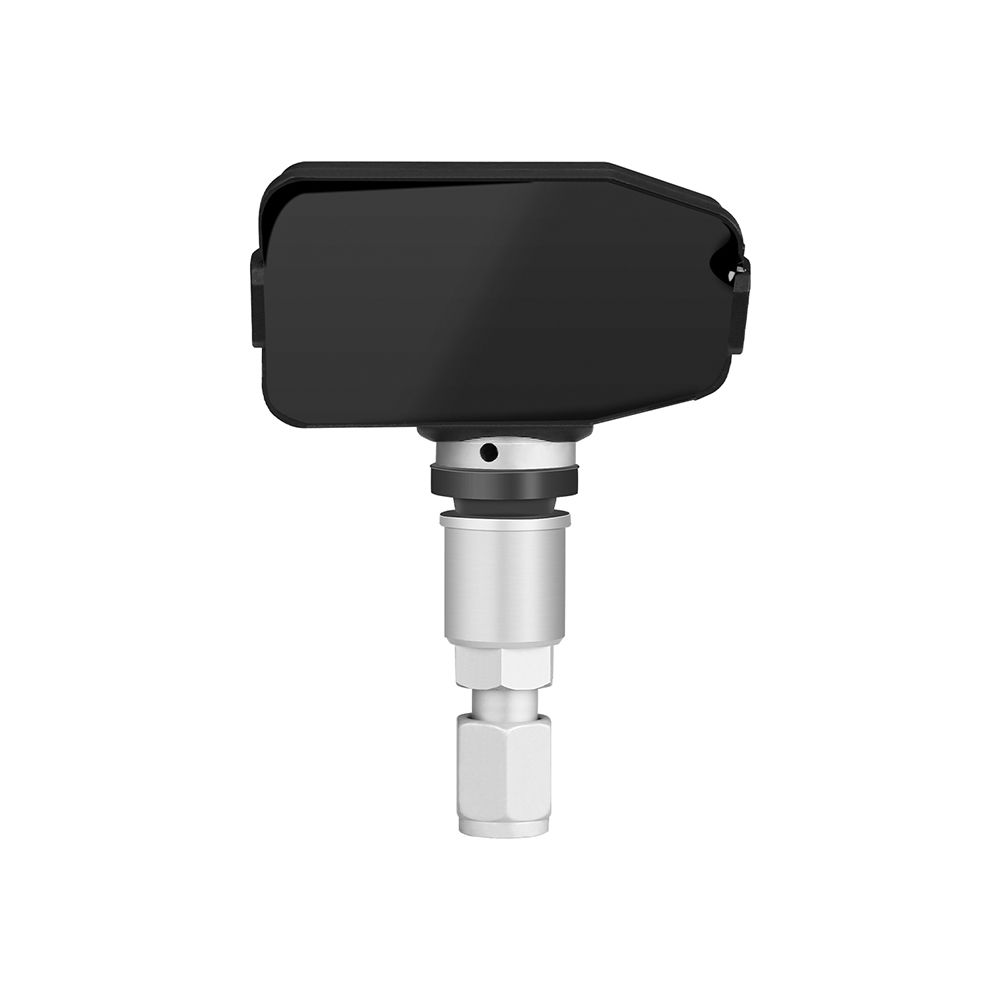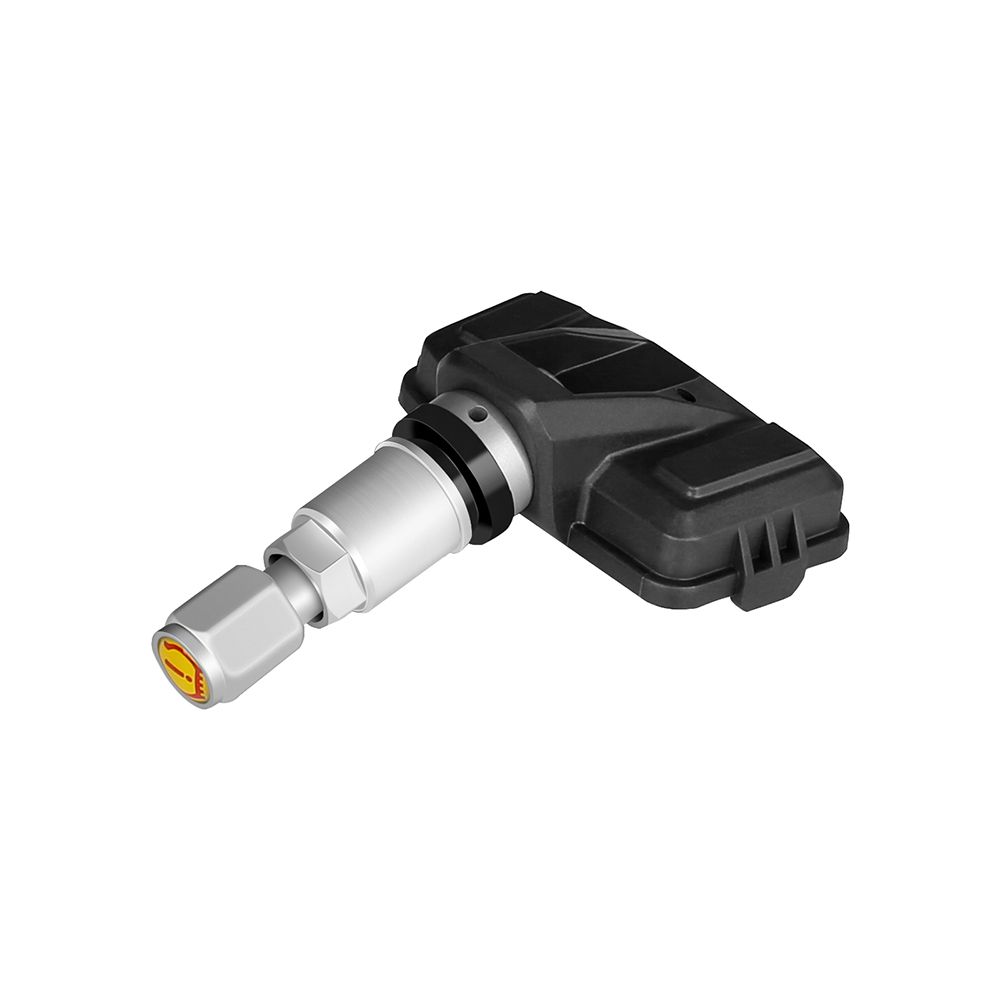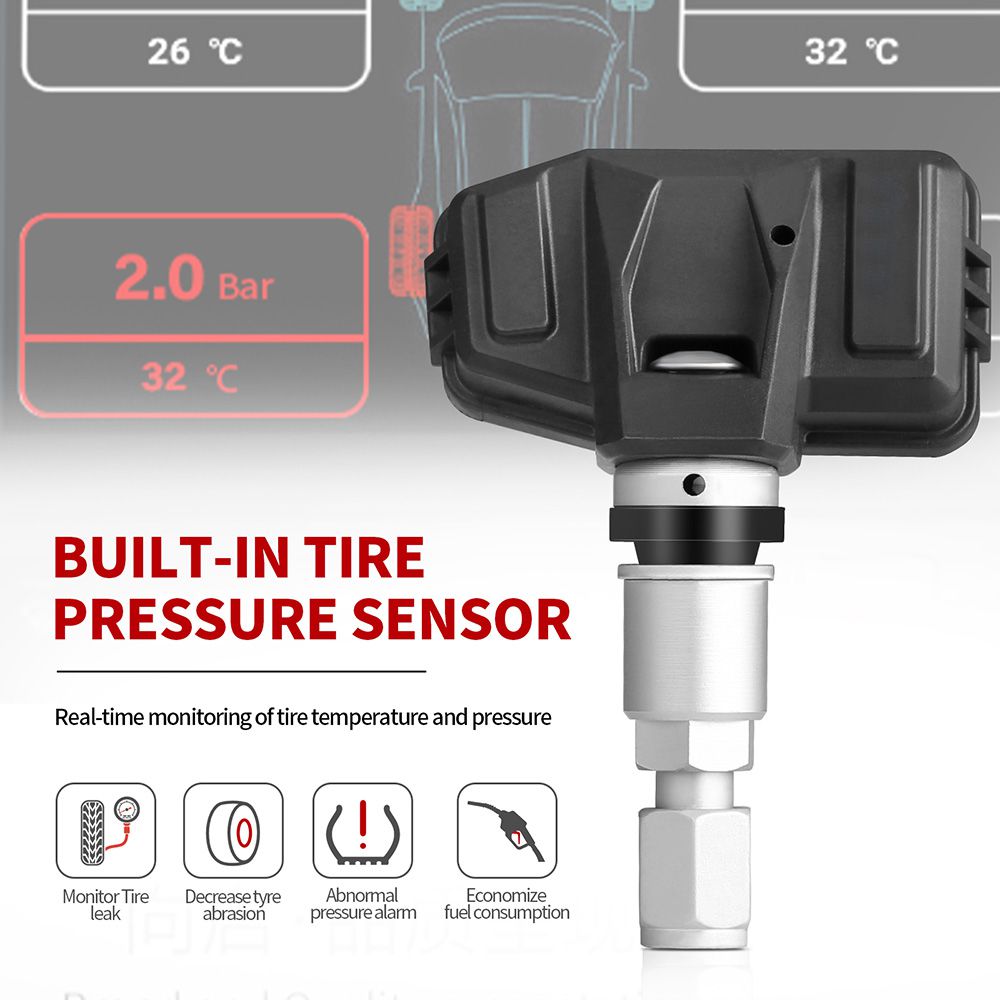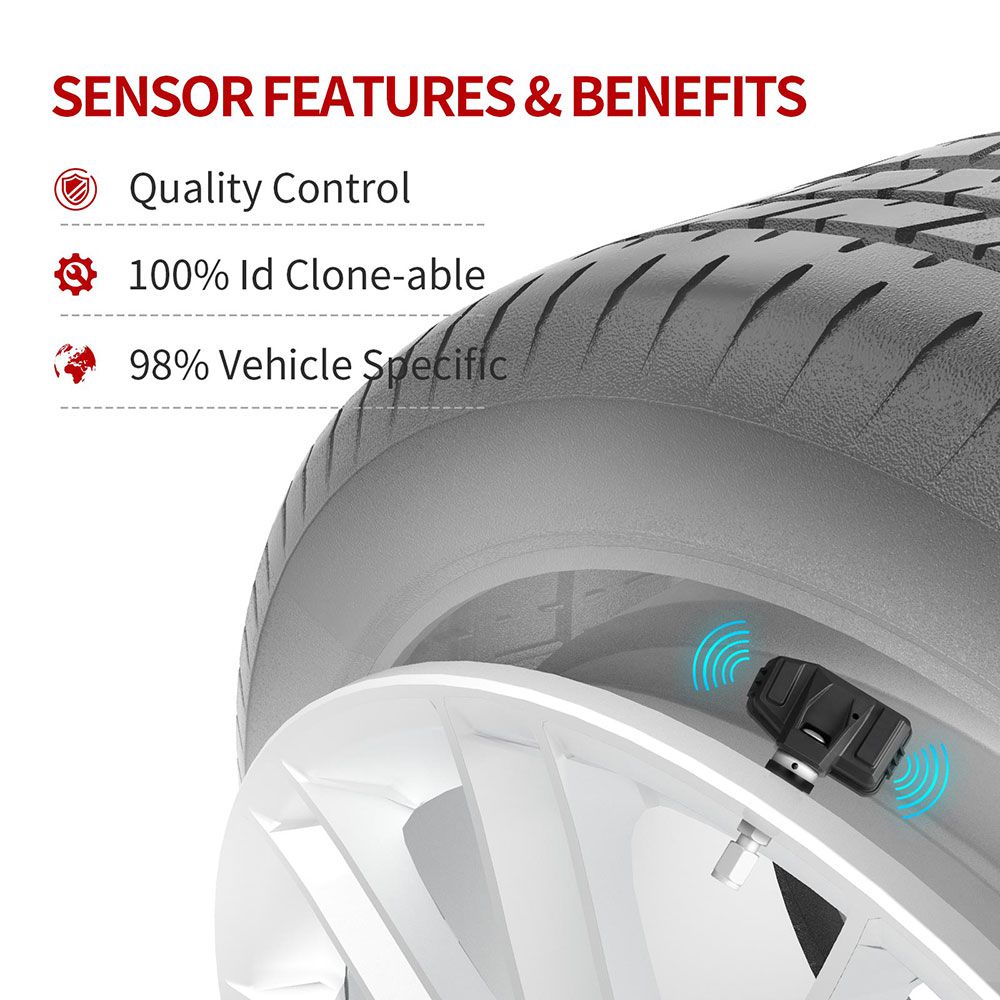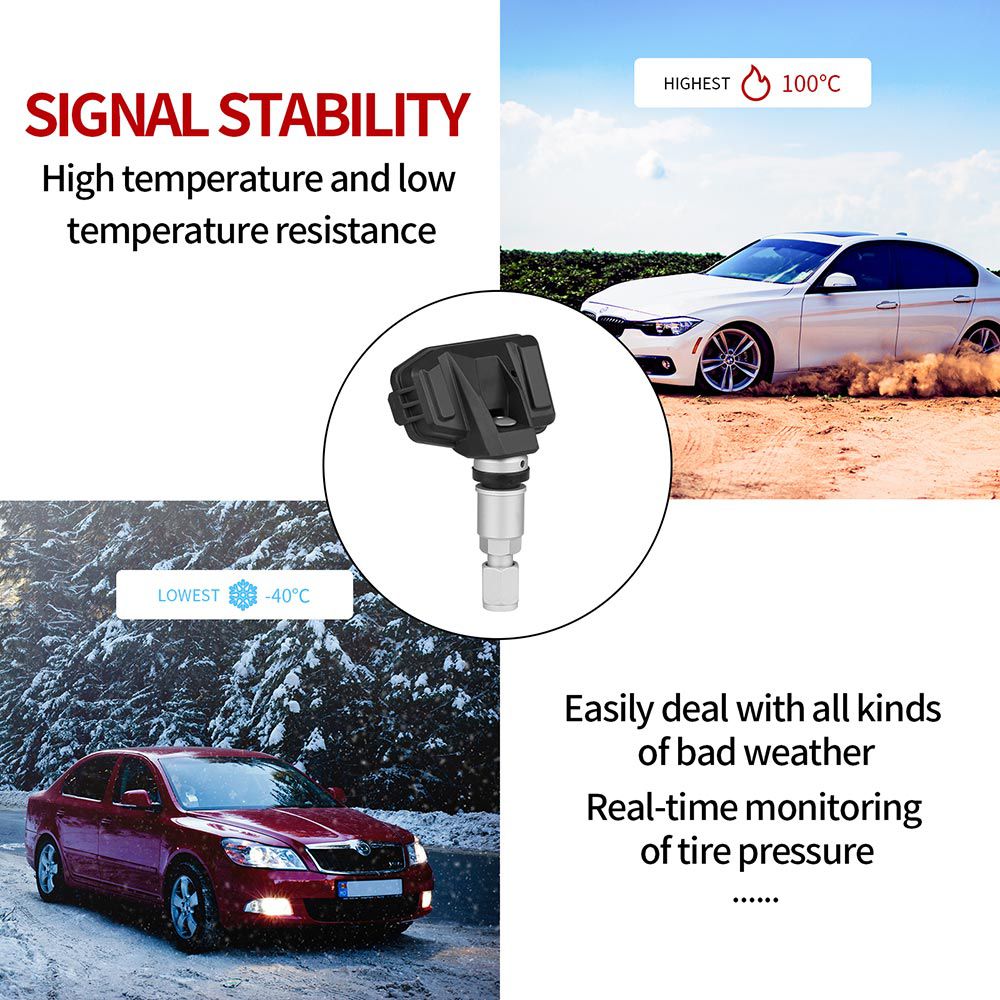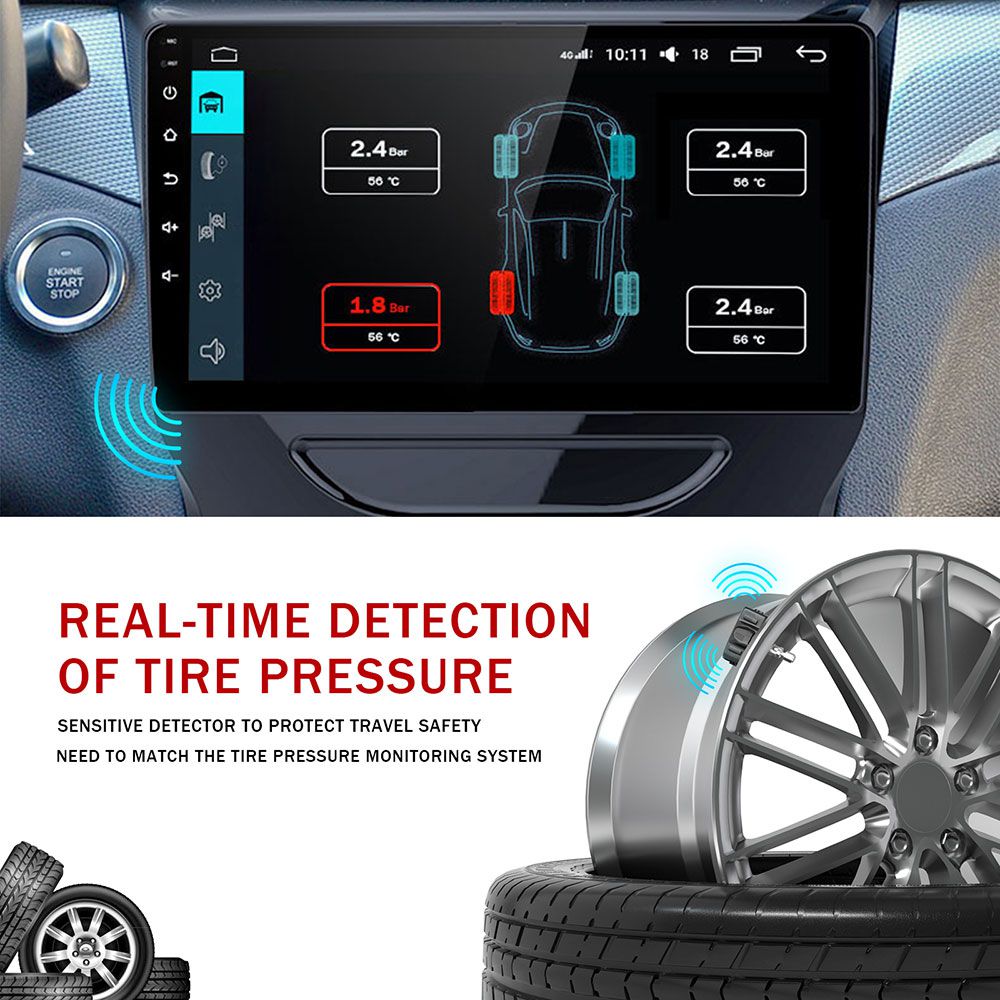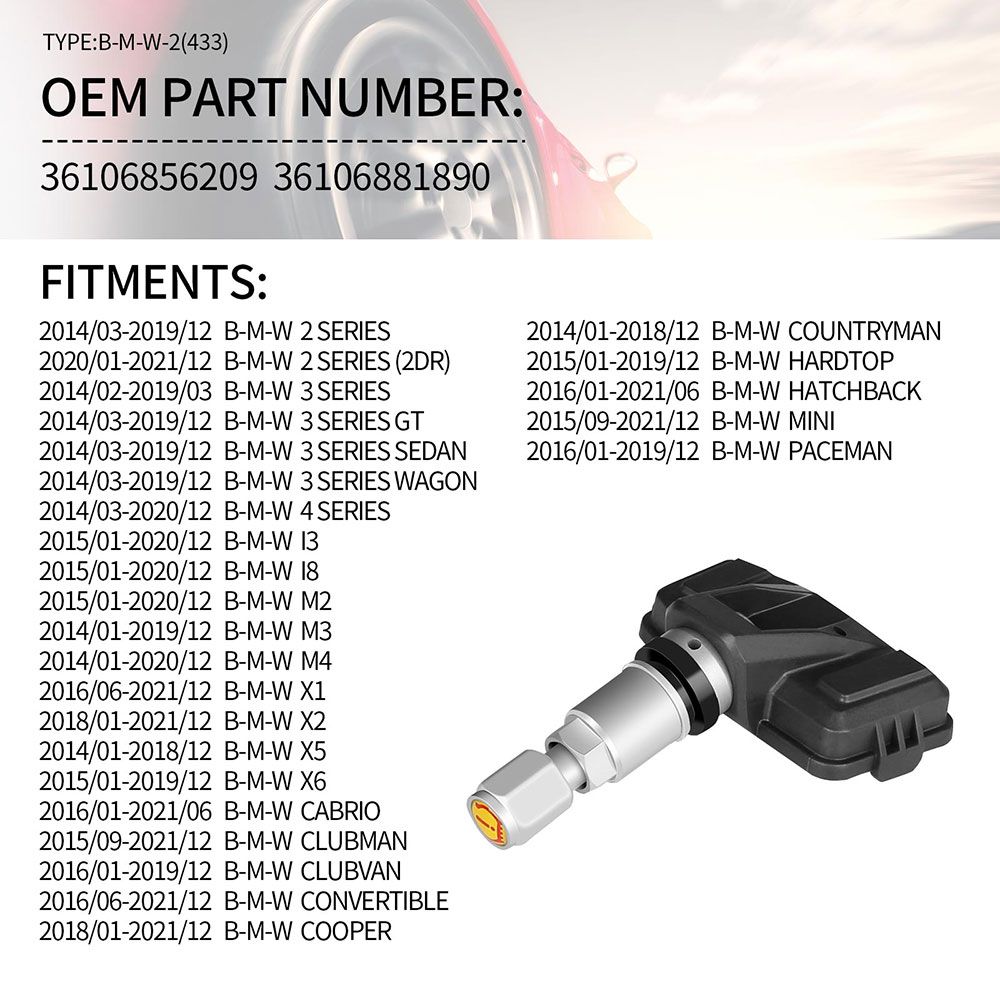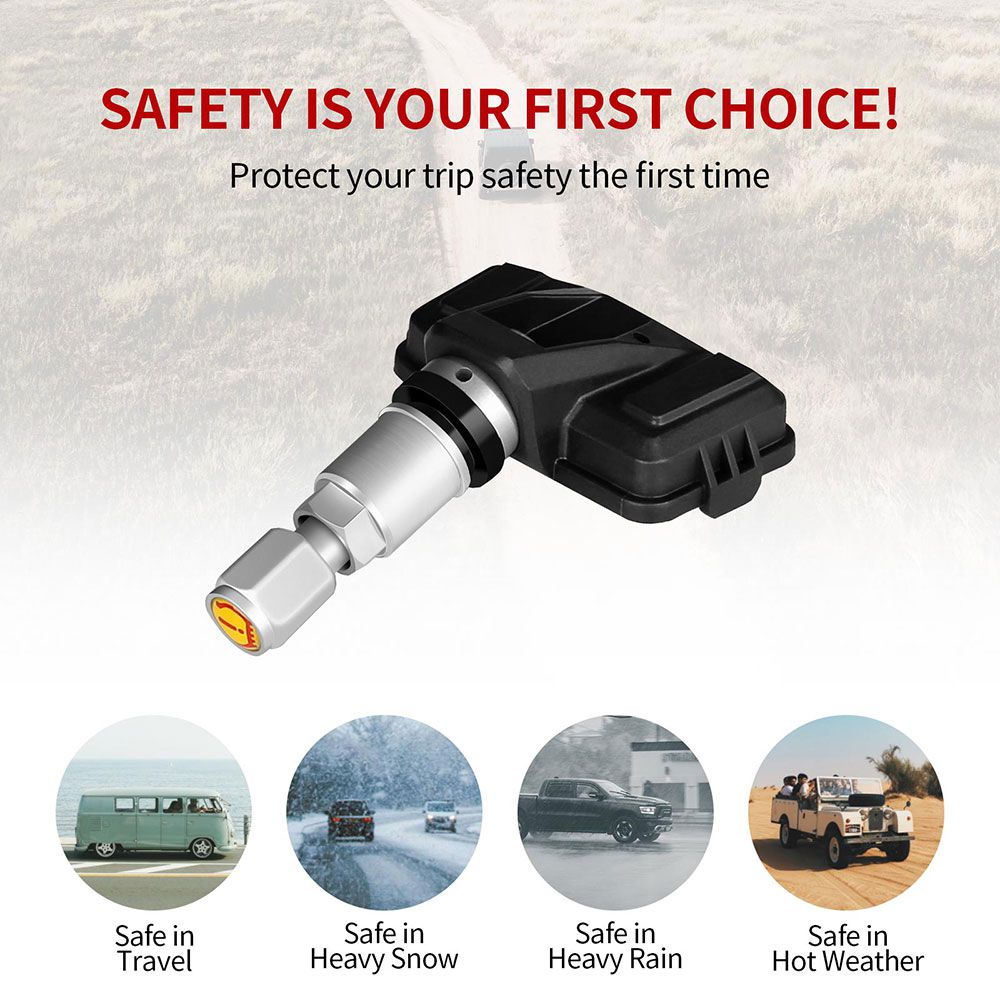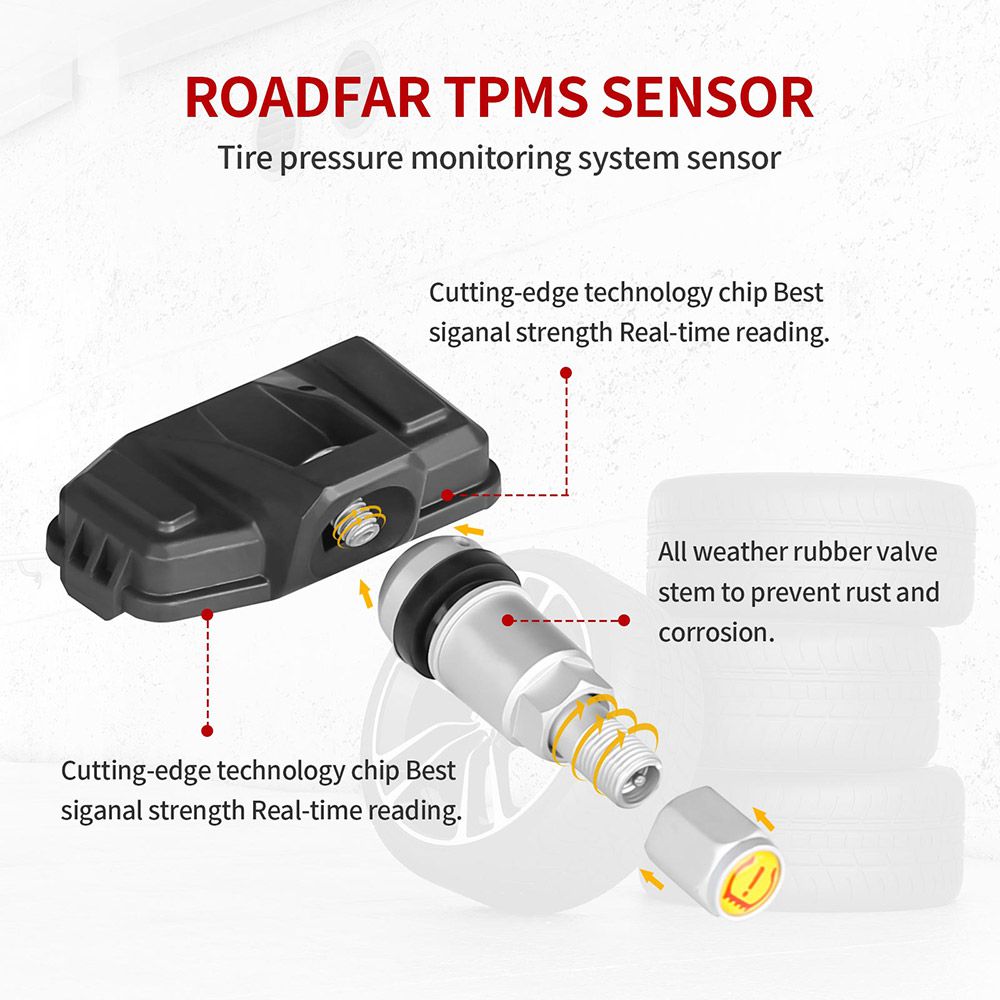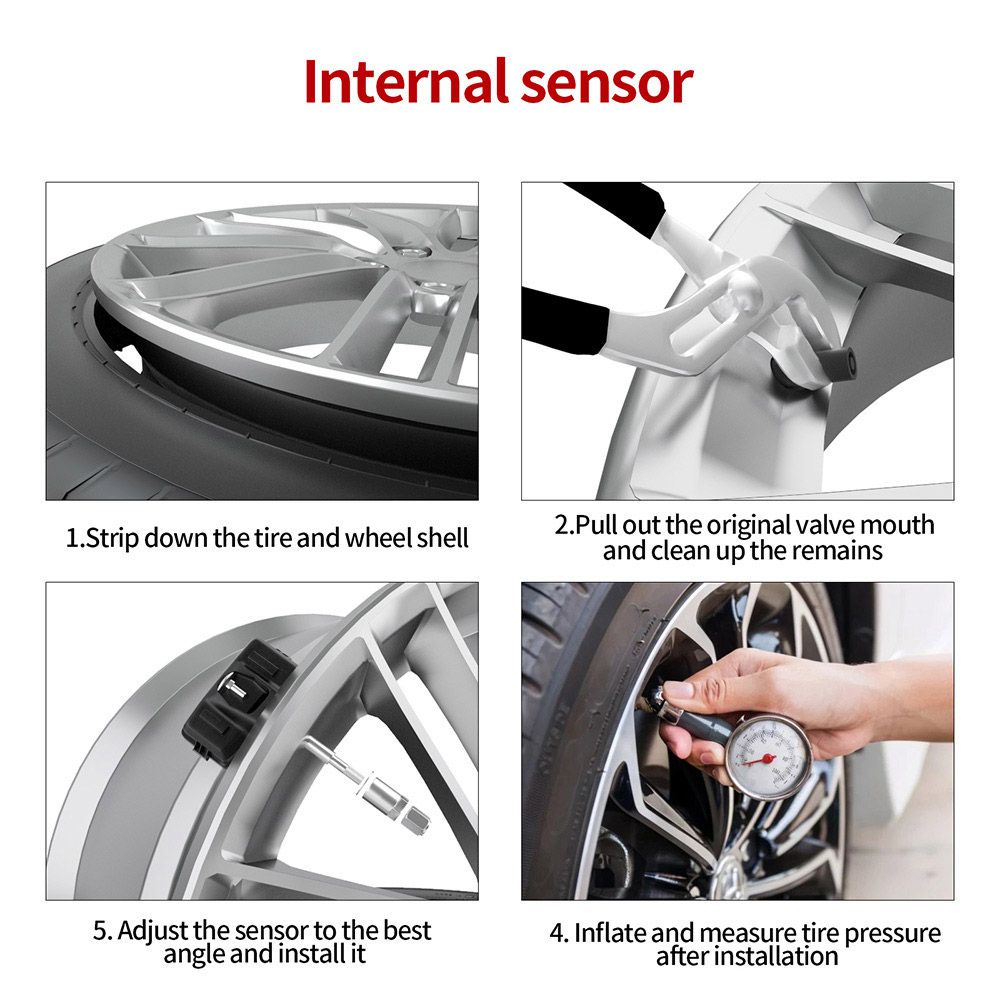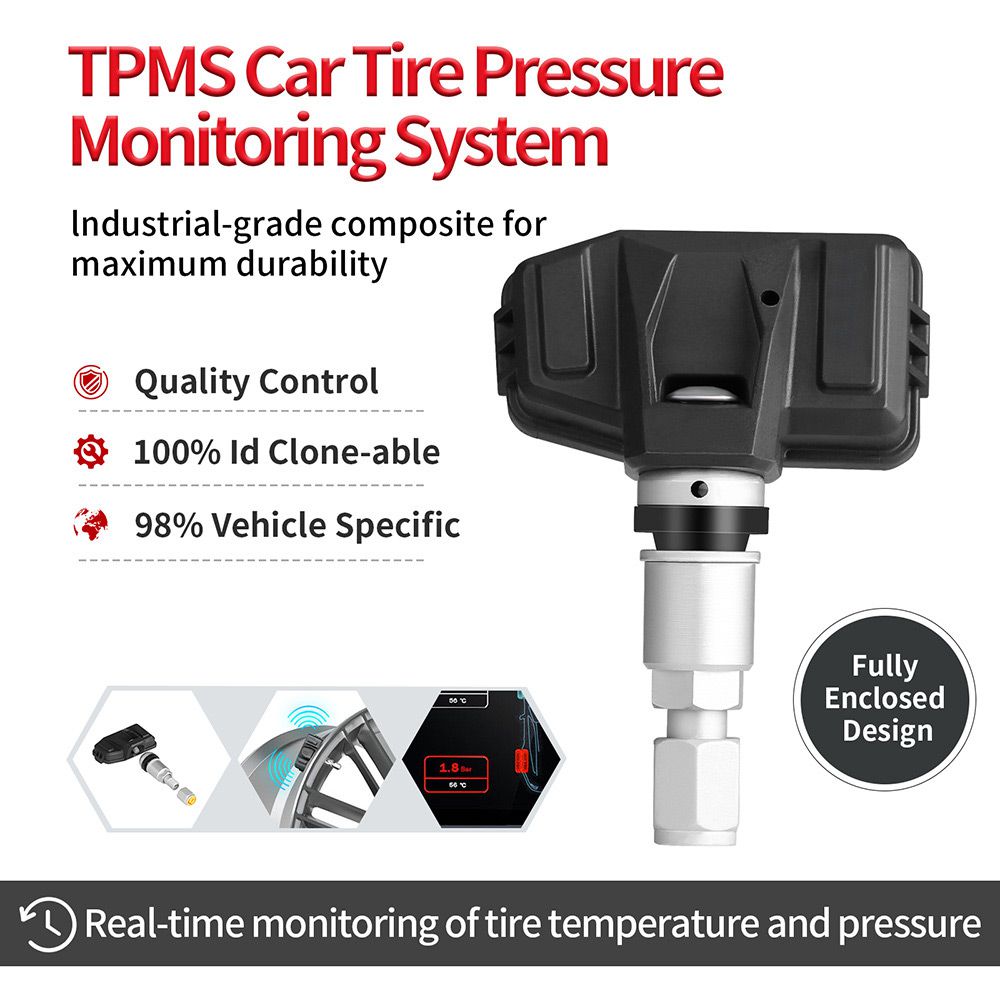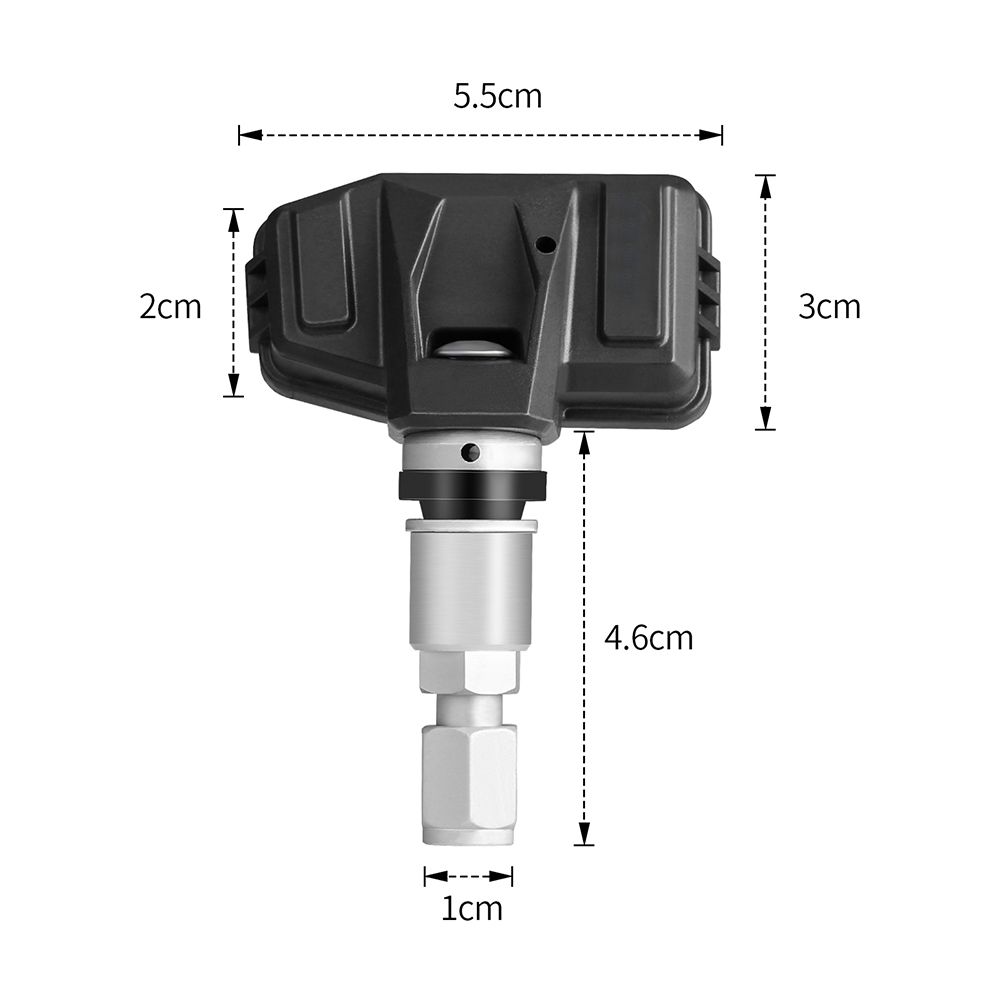 TYPE-BMW2-433 Universal Programmable TPMS Sensor
TYPE-BMW2-433 Universal Programmable TPMS Sensor
Shipping:

Airmail Post


Estimated delivery time:

7-45

working days.

See details»

Returns:

Return for refund within 7 days,buyer pays return shipping.

Read details »

Support:
Related Accessories/Similar Items
Product Details

Product's Reviews
TYPE-BMW2-433 Universal Programmable TPMS Sensor
How to relearn the new TPMS sensor?
Without iDrive:
1. Start the engine.
2. Locate the"TPMS RESET"button at the end of the handle and press until you are prompted to reset the tire pressure information.
3. Drive at a speed of no less than 30Km/h (20mph) to ensure that the vehicle enters the new ID recognition mode of the tire pressure sensor. (Try not to stop in the middle.)
4. To ensure that the new tire pressure sensor is correctly identified, at least 20 minutes of driving is required.
Type
Make
Model
Feature
Year
Frequency
OE part number
Manufacturer
BMW-1(433)
BMW
2 Series
2013/01-2014/03
433MHz
36106798872/
36106874830
HUF/BERU
BMW-1(433)
BMW
3 Series GT
2013/06-2014/03
433MHz
36106798872
HUF/BERU
BMW-1(433)
BMW
3 Series Sedan
2012/01-2014/03
433MHz
36 10 6 798 872/
36 10 6 874 830
HUF/BERU
BMW-1(433)
BMW
3 Series WAGON
2013/01-2014/03
433MHz
36 10 6 798 872/
36 10 6 874 830
HUF/BERU
BMW-1(433)
BMW
4 Series
2013/01-2014/03
433MHz
36 10 6 798 872/
36 10 6 874 830
HUF/BERU
BMW-1(433)
BMW
5 Series
F07,F10,F11
2014/03-2017/03
433MHz
36 10 6 798 872/
36 10 6 874 830
HUF/BERU
BMW-1(433)
BMW
5 Series GT
2017/01-2017/12
433MHz
36106874830
HUF/BERU
BMW-1(433)
BMW
6 Series
2015/01-2019/12
433MHz
36 10 6 798 872/
36 10 6 874 830
HUF/BERU
BMW-1(433)
BMW
7 Series
2015/01-2015/06
433MHz
36106798872
HUF/BERU
BMW-1(433)
BMW
M4 GTS
2015/01-2019/12
433MHz
36106798872
HUF/BERU
BMW-1(433)
BMW
M6
2015/01-2019/12
433MHz
36106798872
HUF/BERU
BMW-1(433)
BMW
X1
2015/01-2016/06
433MHz
36106798872
HUF/BERU
BMW-1(433)
BMW
X3
2014/04-2017/12
433MHz
36106798872
HUF/BERU
BMW-1(433)
BMW
X4
2015/01-2018/12
433MHz
36106798872
36106874830
HUF/BERU
BMW-1(433)
BMW
Z Series
2015/01-2018/12
433MHz
36 10 6 798 872/
36 10 6 874 830
HUF/BERU
BMW-1(433)
MINI
Cabrio
R57
2014/07-2015/12
433MHz
36 10 6 798 872/
36 10 6 874 830
HUF/BERU
BMW-1(433)
MINI
Countryman
2015/01-2016/12
433MHz
36106798872
HUF/BERU
BMW-1(433)
MINI
Coupe
2014/01-2017/12
433MHz
36 10 6 798 872/
36 10 6 874 830
HUF/BERU
BMW-1(433)
MINI
Paceman
R61
2014/07-2017/12
433MHz
36 10 6 798 872/
36 10 6 874 830
HUF/BERU
BMW-1(433)
MINI
Roadster
2014/03-2019/12
433MHz
36106798872
HUF/BERU
BMW-2(433)
BMW
2 Series
2014/03-2019/12
433MHz
36106856209
36106881890
Continental
BMW-2(433)
BMW
2 Series (2dr)
2020/01-2021/12
433MHz
36106881890
Continental
BMW-2(433)
BMW
3 Series
F30/F31/F35/F80
2014/02-2019/03
433MHz
36 10 6 856 209/
36 10 6 881 890
Continental
BMW-2(433)
BMW
3 Series GT
2014/03-2019/12
433MHz
36106856209
36106881890
Continental
BMW-2(433)
BMW
3 Series Sedan
2014/03-2019/12
433MHz
36106856209/
6855539/
36106881890
Continental
BMW-2(433)
BMW
3 Series WAGON
2014/03-2019/12
433MHz
36106856209
36106881890
Continental
BMW-2(433)
BMW
4 Series
2014/03-2020/12
433MHz
36106856209
36106881890
Continental
BMW-2(433)
BMW
i3
2015/01-2020/12
433MHz
36106856209
Continental
BMW-2(433)
BMW
i8
2015/01-2020/12
433MHz
36106856209
36106881890
Continental
BMW-2(433)
BMW
M2
2015/01-2020/12
433MHz
36 10 6 856 209/
36 10 6 881 890
Continental
BMW-2(433)
BMW
M3
2014/01-2019/12
433MHz
36 10 6 856 209/
36 10 6 881 890
Continental
BMW-2(433)
BMW
M4
2014/01-2020/12
433MHz
36 10 6 856 209/
36 10 6 881 890
Continental
BMW-2(433)
BMW
X1
2016/06-2021/12
433MHz
36106881890
Continental
BMW-2(433)
BMW
X2
2018/01-2021/12
433MHz
36106881890
Continental
BMW-2(433)
BMW
X5
2014/01-2018/12
433MHz
36106856209
36106881890
Continental
BMW-2(433)
BMW
X6
2015/01-2019/12
433MHz
36106856209
36106881890
Continental
BMW-2(433)
MINI
Cabrio
F57
2016/01-2021/06
433MHz
36 10 6 856 209/
36 10 6 881 890
Continental
BMW-2(433)
MINI
Clubman
F54
2015/09-2021/12
433MHz
36 10 6 856 209/
36 10 6 881 890
Continental
BMW-2(433)
MINI
Clubvan
F54
2016/01-2019/12
433MHz
36 10 6 856 209/
36 10 6 881 890
Continental
BMW-2(433)
MINI
Convertible
2016/01-2020/12
433MHz
36106881890
Continental
BMW-2(433)
MINI
Cooper
F55/56
2014/01-2021/06
433MHz
36 10 6 856 209/
36 10 6 881 890
Continental
BMW-2(433)
MINI
Countryman
2017/01-2020/12
433MHz
36106881890
Continental
BMW-2(433)
MINI
Hardtop
2017/01-2018/12
433MHz
36106881890
Continental
BMW-2(433)
MINI
Hatchback
2014/01-2020/12
433MHz
36 10 6 856 209/
36 10 6 881 890
Continental
BMW-2(433)
MINI
Mini
2006/01-2021/12
433MHz
36 10 6 856 209/
36 10 6 881 890
Continental
BMW-2(433)
MINI
Paceman
2018/07-2019/12
433MHz
36 10 6 856 209/
36 10 6 881 890
Continental
BMW-3(433)
BMW
5 Series
G30,G31,F90
2017/03-2021/12
433MHz
36106872774/
36 10 6 887 147/
36 10 6 876 957
Schrader
BMW-3(433)
BMW
6 Series GT
2018/01-2019/12
433MHz
36 10 6 887 147/
36 10 6 876 957
Schrader
BMW-3(433)
BMW
6 Series GT
G32
2017/11-2021/12
433MHz
36 10 6 887 147/
36 10 6 872 774/
36 10 6 872 803
Schrader
BMW-3(433)
BMW
7 Series
2015/07-2021/12
433MHz
36 10 6 887 147/
36 10 6 872 774/
36 10 6 872 803
Schrader
BMW-3(433)
BMW
8 Series
2019/01-2020/12
433MHz
36 10 6 887 147/
36 10 6 876 957
Schrader
BMW-3(433)
BMW
M5
F90
2015/06-2020/12
433MHz
36106872774/
36 10 6 876 957
Schrader
BMW-3(433)
BMW
M760Li xDrive
2016/01-2019/12
433MHz
36 10 6 887 147/
36 10 6 872 774/
36 10 6 872 803
Schrader
BMW-3(433)
BMW
M8
2019/01-2020/12
433MHz
36 10 6 876 957
Schrader
BMW-3(433)
BMW
X3
2018/01-2021/12
433MHz
36 10 6 887 147/
36 10 6 876 957
Schrader
BMW-3(433)
BMW
X4
2019/01-2021/12
433MHz
36 10 6 887 147/
36 10 6 872 774/
36 10 6 872 803
Schrader
BMW-3(433)
BMW
X5
2019/01-2021/12
433MHz
36 10 6 887 147/
36 10 6 876 957
Schrader
BMW-3(433)
BMW
X6
2020/01-2020/12
433MHz
36 10 6 887 147/
36 10 6 876 957
Schrader
BMW-3(433)
BMW
X7
2019/06-2021/12
433MHz
36 10 6 887 147/
36 10 6 876 957
Schrader
BMW-3(433)
Mercedes
AMG GT 4 Door
X290
2019/01-2021/06
433MHz
A0009052102
Schrader
BMW-3(433)
Mercedes
CLS-Class
2019/01-2020/12
433MHz
A0009052102
Schrader
BMW-3(433)
Mercedes
E-Class
2017/01-2020/12
433MHz
A0009052102
Schrader
BMW-3(433)
Mercedes
E-Class Coupe
W238
2017/01-2021/12
433MHz
A0009052102
Schrader
BMW-3(433)
Mercedes
G-Class
2019/01-2020/12
433MHz
A0009052102
Schrader
BMW-3(433)
Mercedes
GLE-Class
2020/01-2021/12
433MHz
A0009052102
Schrader
BMW-3(433)
Rolls-Royce
Cullinan
2018/01-2019/12
433MHz
36 10 6 887 147/
36 10 6 876 957
Schrader
BMW-3(433)
Rolls-Royce
Phantom
RR11
2018/01-2021/12
433MHz
36 10 6 887 147/
36 10 6 872 774/
36 10 6 872 803
Schrader
VW-1(315)
Audi
RS3
2017/01-2020/12
315MHz
5Q0 907 275 A/
5Q0 907 275 C/
9A790727503
HUF/BERU
VW-1(315)
Audi
SQ7
2016/01-2017/12
315MHz
5Q0907275C/
5Q0907275A/
9A790727503
HUF/BERU
VW-1(315)
Audi
TT RS
2017/01-2020/12
315MHz
5Q0 907 275 A/
5Q0 907 275 C/
9A790727503
HUF/BERU
VW-1(433)
Audi
A3
8V
2012/01-2019/12
433MHz
5Q0 907 275
HUF/BERU
VW-1(433)
Audi
A3 Sportback
2012/01-2020/12
433MHz
5Q0 907 275/
5Q0 907 275 B
HUF/BERU
VW-1(433)
Audi
A4
2009/01-2019/12
433MHz
5Q0 907 275/
5Q0 907 275 B/
9A7 907 275 02
HUF/BERU
VW-1(433)
Audi
A5
B8,8T
2007/01-2015/12
433MHz
5Q0 907 275/
5Q0 907 275 B/
9A7 907 275 02
HUF/BERU
VW-1(433)
Audi
A5/S5
F5
2016/01-2019/12
433MHz
5Q0 907 275/
5Q0 907 275 B/
9A7 907 275 02
HUF/BERU
VW-1(433)
Audi
A6
4K(C8)
2018/05-2021/12
433MHz
5Q0 907 275/
5Q0 907 275 B/
9A7 907 275 02
HUF/BERU
VW-1(433)
Audi
A7
4K(C8)
2018/03-2021/12
433MHz
5Q0 907 275/
5Q0 907 275 B/
9A7 907 275 02
HUF/BERU
VW-1(433)
Audi
A8
D5
2017/09-2021/12
433MHz
5Q0 907 275/
5Q0 907 275 B/
9A7 907 275 02
HUF/BERU
VW-1(433)
Audi
C-MPV
2016/01-2017/12
433MHz
5Q0 907 275/
5Q0 907 275 B/
9A7 907 275 02
HUF/BERU
VW-1(433)
Audi
Q1
2016/01-2019/12
433MHz
5Q0 907 275/
5Q0 907 275 B/
9A7 907 275 02
HUF/BERU
VW-1(433)
Audi
Q2
2016/01-2019/12
433MHz
5Q0 907 275/
5Q0 907 275 B/
9A7 907 275 02
HUF/BERU
VW-1(433)
Audi
Q3
2019/01-2019/12
433MHz
5Q0907275
HUF/BERU
VW-1(433)
Audi
Q4
2016/08-2019/12
433MHz
5Q0 907 275/
5Q0 907 275 B/
9A7 907 275 02
HUF/BERU
VW-1(433)
Audi
Q5
8R
2008/09-2017/06
433MHz
5Q0 907 275/
5Q0 907 275 B/
9A7 907 275 02
HUF/BERU
VW-1(433)
Audi
Q8
2019/01-2021/12
433MHz
5Q0907275
HUF/BERU
VW-1(433)
Audi
RS3
2017/01-2020/12
433MHz
5Q0907275B
HUF/BERU
VW-1(433)
Audi
RS5
2018/01-2020/12
433MHz
5Q0907275/
5Q0907275B
HUF/BERU
VW-1(433)
Audi
RS7
2019/01-2021/12
433MHz
5Q0 907 275/
5Q0 907 275 B/
9A7 907 275 02
HUF/BERU
VW-1(433)
Audi
S3
2016/01-2019/12
433MHz
5Q0 907 275/
5Q0 907 275 B/
9A7 907 275 02
HUF/BERU
VW-1(433)
Audi
SQ7
2014/01-2019/12
433MHz
5Q0 907 275/
5Q0 907 275 B/
9A7 907 275 02
HUF/BERU
VW-1(433)
Audi
TT
8S
2014/02-2020/12
433MHz
5Q0 907 275
HUF/BERU
VW-1(433)
Audi
TT RS
2018/01-2020/12
433MHz
5Q0907275/
5Q0907275B
HUF/BERU
VW-1(433)
Volkswagen
Caddy
2014/06-2019/12
433MHz
5Q0 907 275/
5Q0 907 275 B/
9A7 907 275 02
HUF/BERU
VW-1(433)
Volkswagen
Cross Blue
2016/04-2017/12
433MHz
5Q0 907 275/
5Q0 907 275 B/
9A7 907 275 02
HUF/BERU
VW-1(433)
Volkswagen
Eos
2006/01-2018/12
433MHz
5Q0 907 275/
5Q0 907 275 B/
9A7 907 275 02
HUF/BERU
VW-1(433)
Volkswagen
Golf
2008/01-2019/12
433MHz
5Q0 907 275/
5Q0 907 275 B/
9A7 907 275 02
HUF/BERU
VW-1(433)
Volkswagen
Jetta
2010/01-2019/12
433MHz
5Q0 907 275/
5Q0 907 275 B/
9A7 907 275 02
HUF/BERU
VW-1(433)
Volkswagen
Jetta Sportwagen
VW361
2013/01-2014/12
433MHz
5Q0907275
HUF/BERU
VW-1(433)
Volkswagen
New Beetle
2011/08-2018/12
433MHz
5Q0 907 275/
5Q0 907 275 B/
9A7 907 275 02
HUF/BERU
VW-1(433)
Volkswagen
Polo
2016/01-2017/12
433MHz
5Q0 907 275/
5Q0 907 275 B/
9A7 907 275 02
HUF/BERU
VW-1(433)
Volkswagen
Scirocco
2008/01-2017/12
433MHz
5Q0 907 275/
5Q0 907 275 B/
9A7 907 275 02
HUF/BERU
VW-1(433)
Volkswagen
Sharan
2010/01-2019/12
433MHz
5Q0 907 275/
5Q0 907 275 B/
9A7 907 275 02
HUF/BERU
VW-1(433)
Volkswagen
T-Cross
C1
2019/01-2021/06
433MHz
5Q0 907 275/
5Q0 907 275 B/
9A7 907 275 02
HUF/BERU
VW-1(433)
Volkswagen
Tiguan
VW376/5N2
2016/01-2021/12
433MHz
5Q0 907 275/
5Q0 907 275 B/
9A7 907 275 02
HUF/BERU
VW-1(433)
Volkswagen
Touareg 2
2015/01-2019/12
433MHz
5Q0907275/
5Q0907275B
HUF/BERU
VW-1(433)
Volkswagen
Touran L
2018/01-2019/12
433MHz
5Q0 907 275/
5Q0 907 275 B/
9A7 907 275 02
HUF/BERU
VW-1(433)
Volkswagen
Up!
2011/01-2019/12
433MHz
5Q0 907 275/
5Q0 907 275 B/
9A7 907 275 02
HUF/BERU
Package includes:
1pc x TYPE-BMW2-433