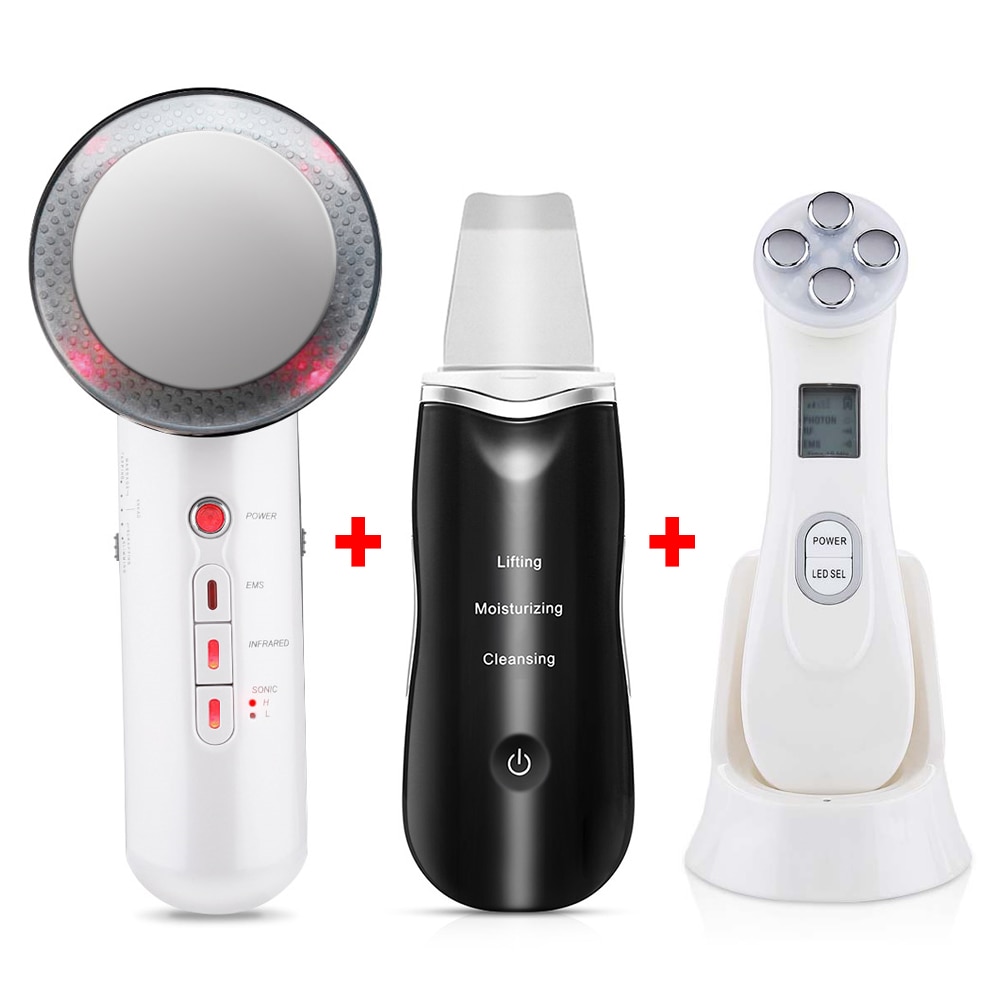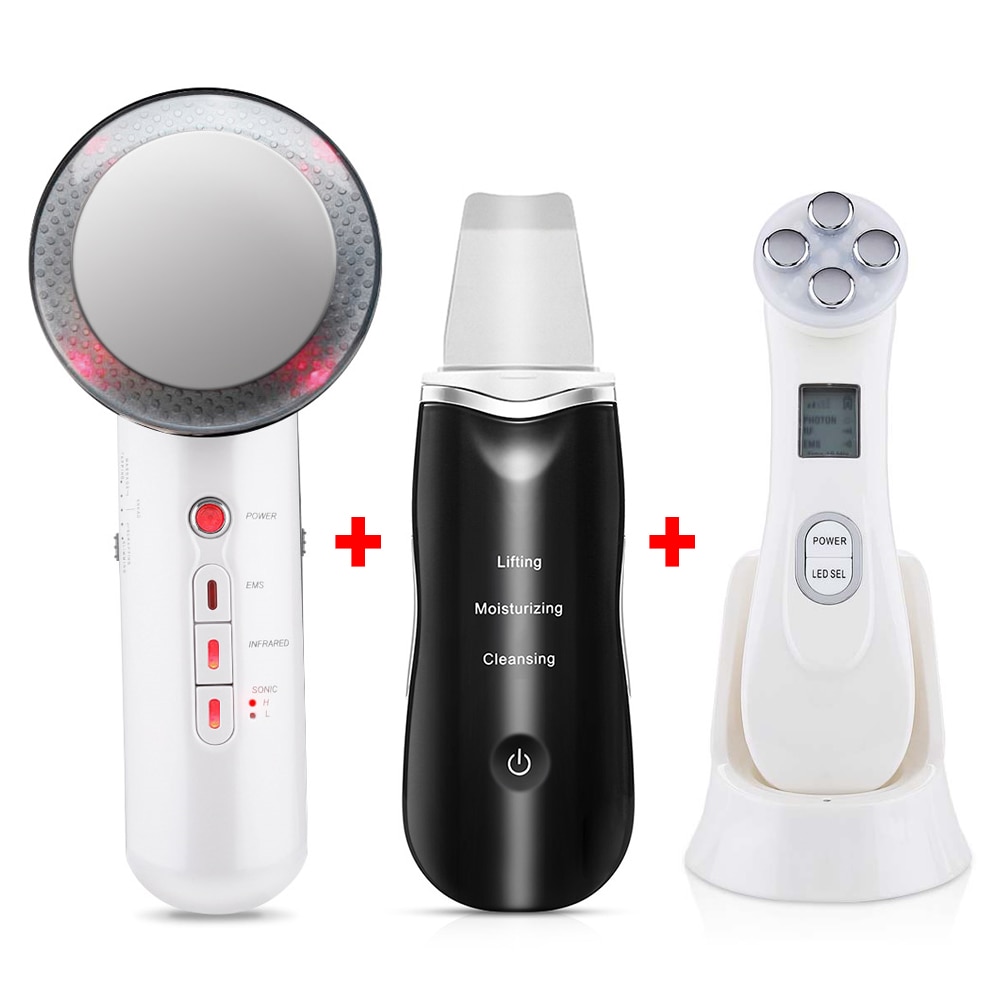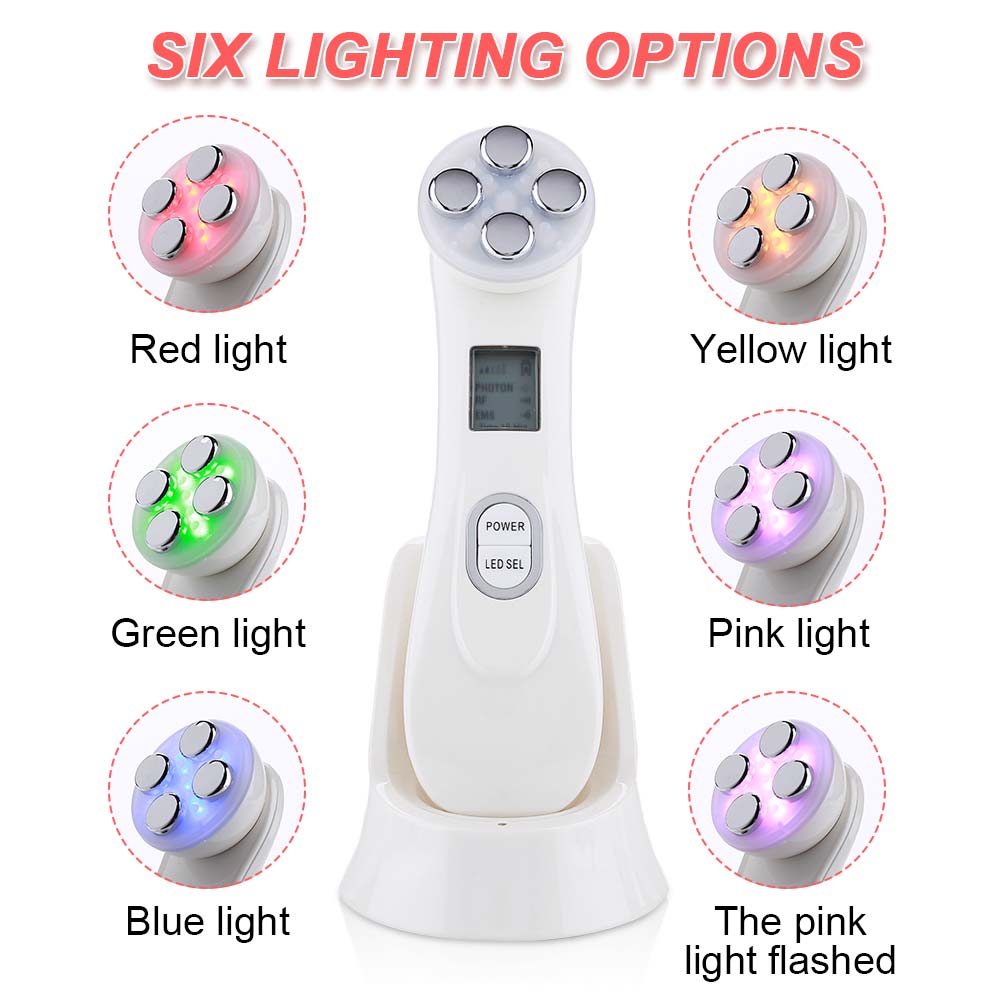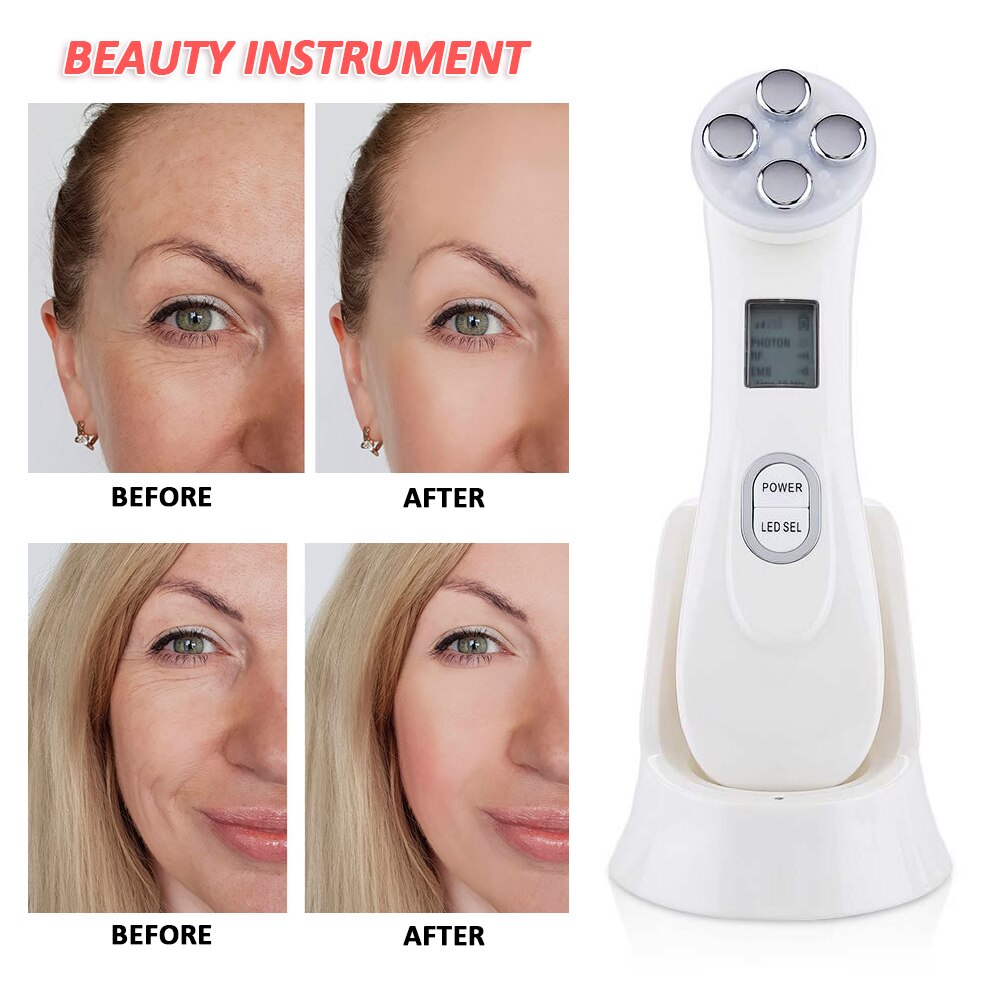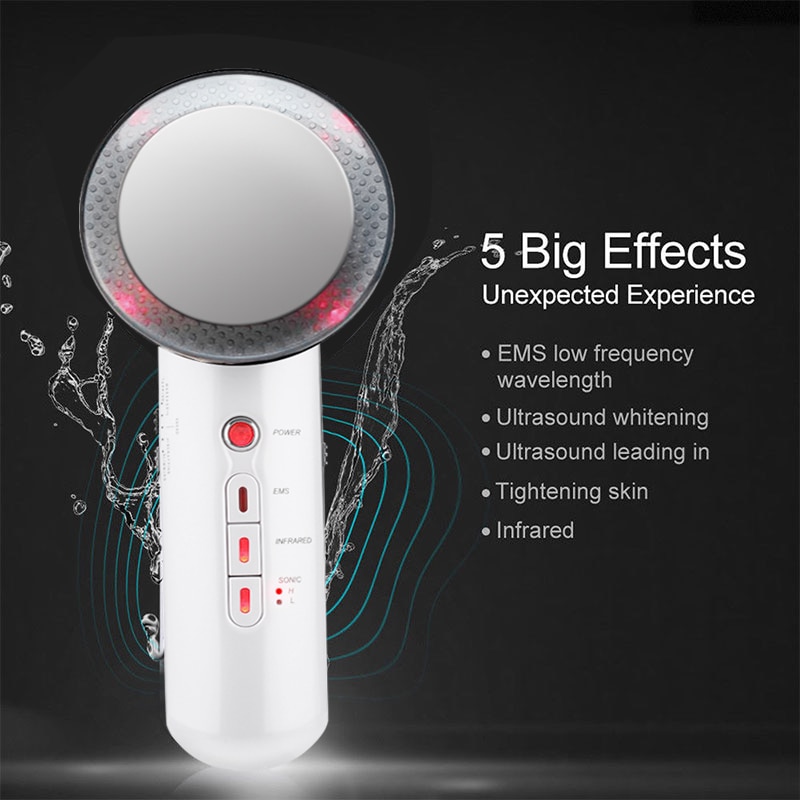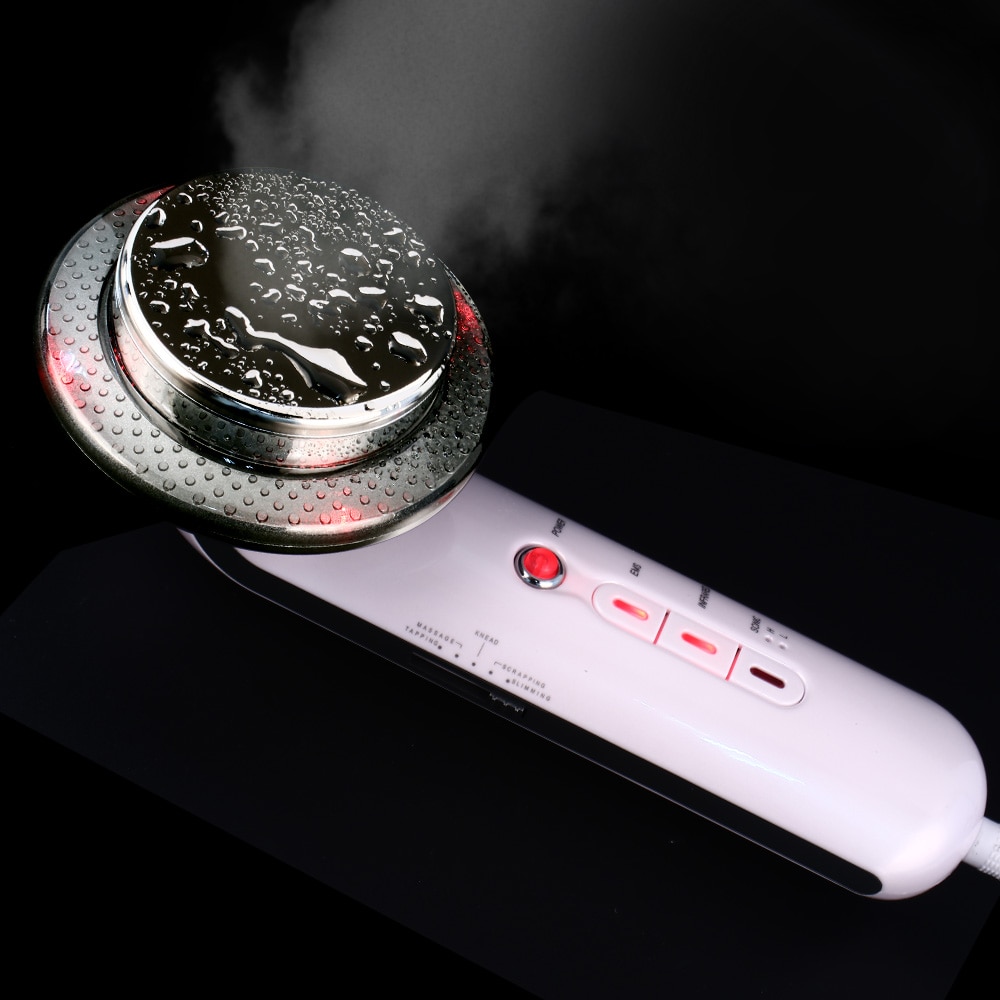 Ultrasoic Skin Scrubber Face Cleaning Peeling Machine+RF EMS LED Light Facial Massager+Far Infrared Body Slimming Cavitacion
Ultrasoic Skin Scrubber Face Cleaning Peeling Machine+RF EMS LED Light Facial Massager+Far Infrared Body Slimming Cavitacion, Wholesale Ultrasoic Skin Scrubber Face Cleaning Peeling Machine
Shipping:

Airmail Post


Estimated delivery time:

7-45

working days.

See details»

Returns:

Return for refund within 7 days,buyer pays return shipping.

Read details »

Support:
Related Accessories/Similar Items
Product Details

Product's Reviews
Ultrasoic Skin Scrubber Face Cleaning Peeling Machine+RF EMS LED Light Facial Massager+Far Infrared Body Slimming Cavitacion
Ultrasoic Skin Scrubber
Description:
Colour: White, Black
Material: ABS
Functions: Remove blackheads, clean skin, reduce wrinkles, whiten skin, essence introduction
Battery capacity: 500 mA
Voltage: 100-240V
Power: 2W
Charging mode: USB charging (including charging line)
Output voltage: DC5V
Gear: 3
Product size: 17.5*5.5*1.5cm
Features:
Go to hemorrhoids: ultraschallvibration the acne in the pores immediately washed with water and removed immediately.
Eliminate acne: ultraschallvibration by nebulization with distilled water, cleaning and removal of dust, cosmetics, etc. to improve various skin problems can in a short period of time.
The dead skin: under the action of water, ultrasonic vibration function, in order to remove dead skin, and now the skin clean.
Fade wrinkles the skin: ultrasound can keep warm, in order to achieve the effect of the faltenentfernung.
Diluted melanin: control tyrosinase under effect of voltage diluted melanin.
Packing list:(no box, packed by opp bag)
1Pcs* Beauty Apparatus
1Pcs* USB Charging Line
1Pcs* English Instructions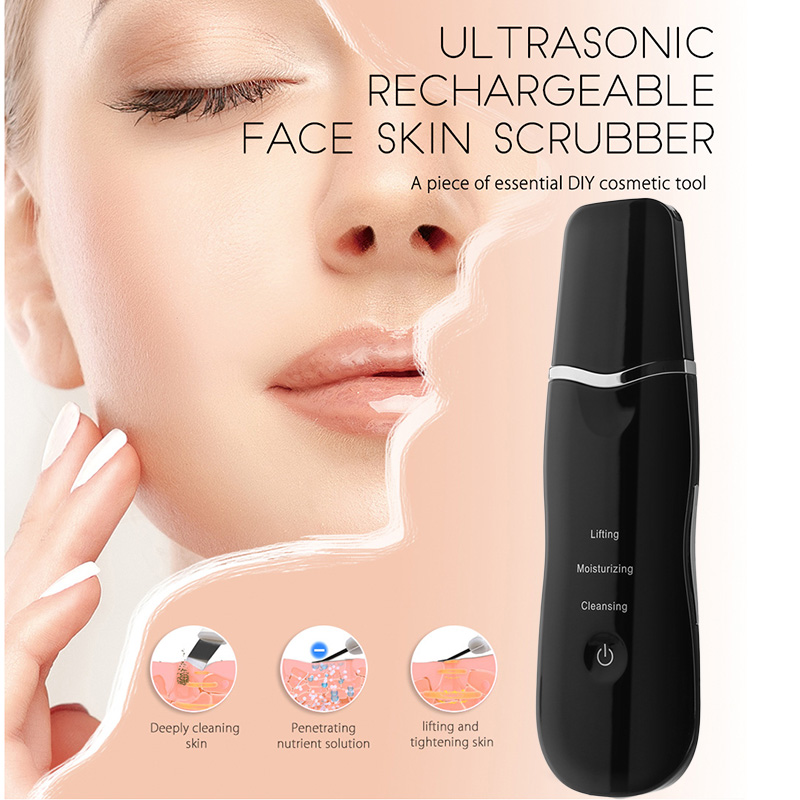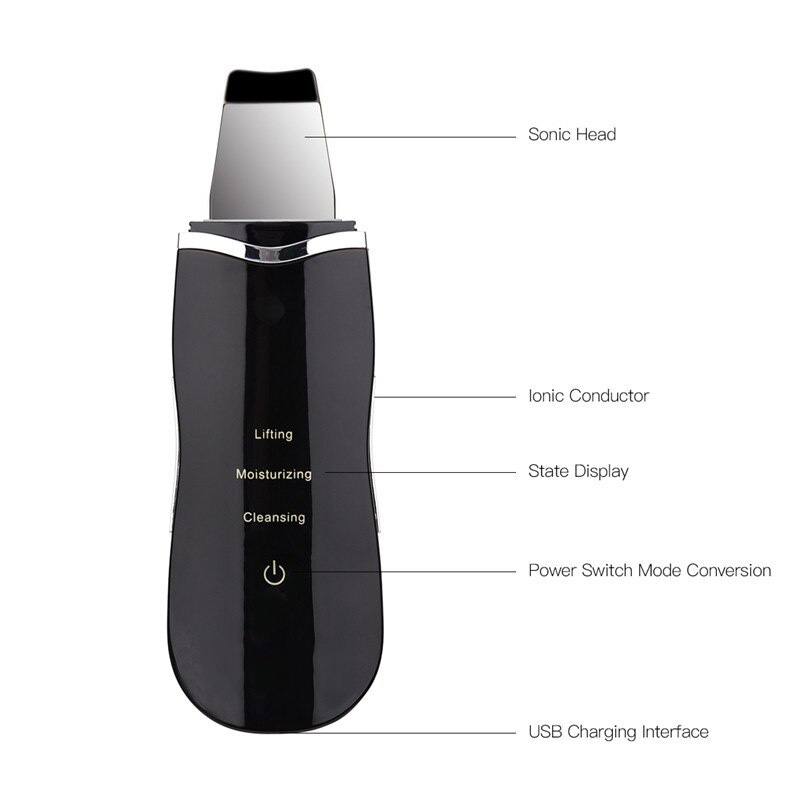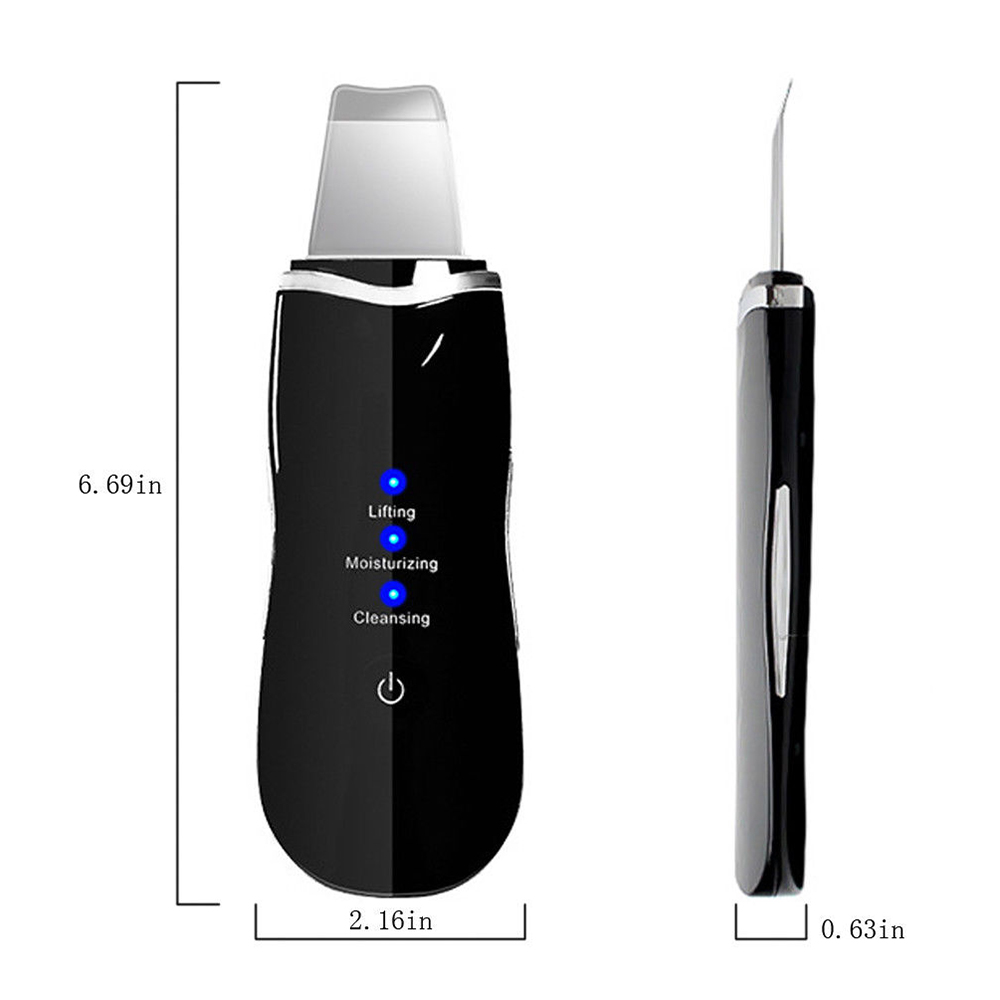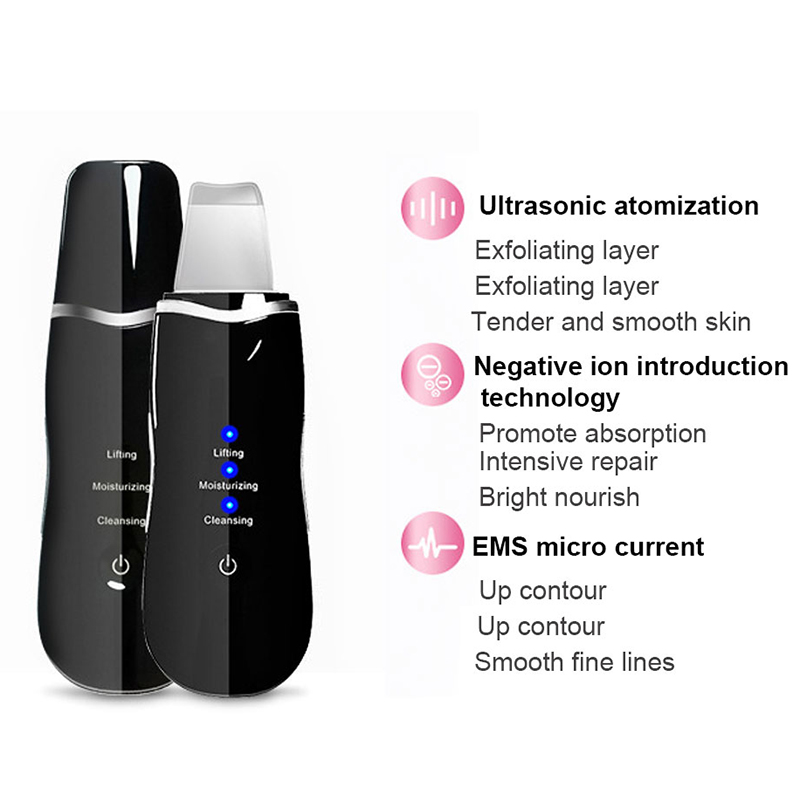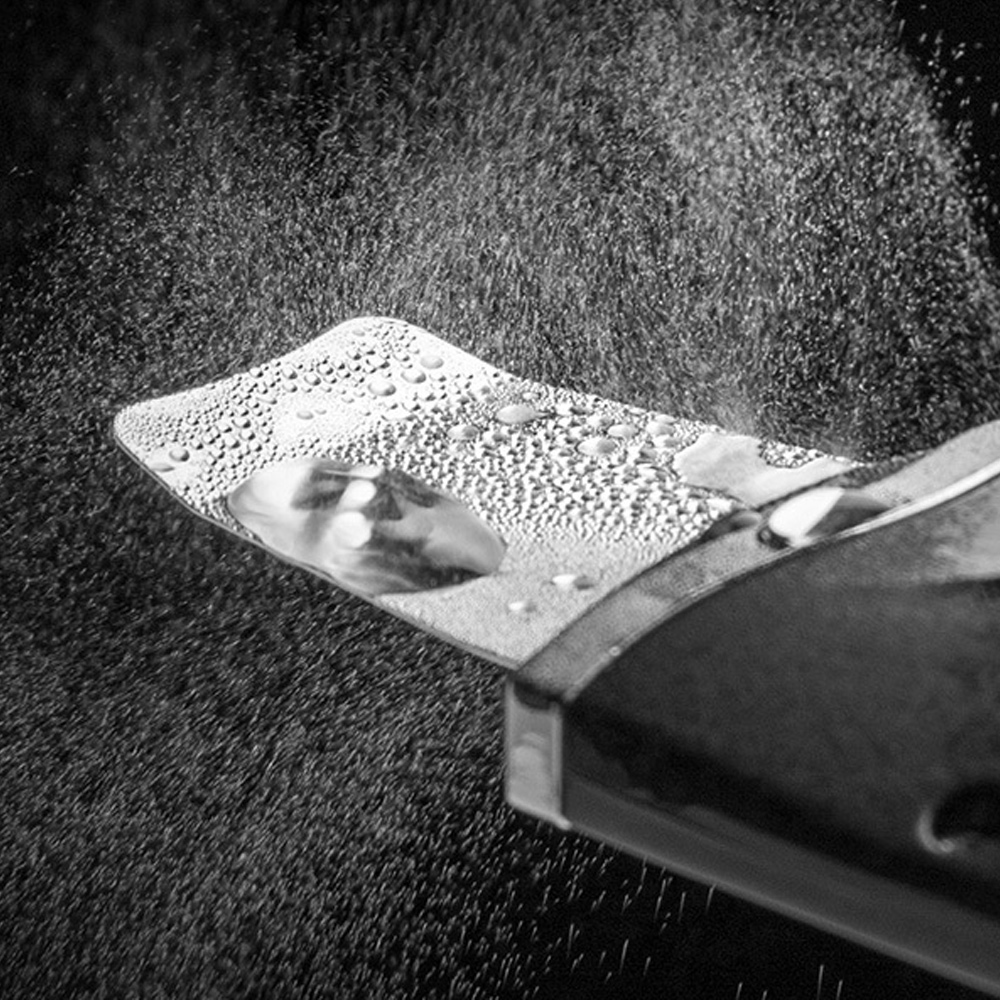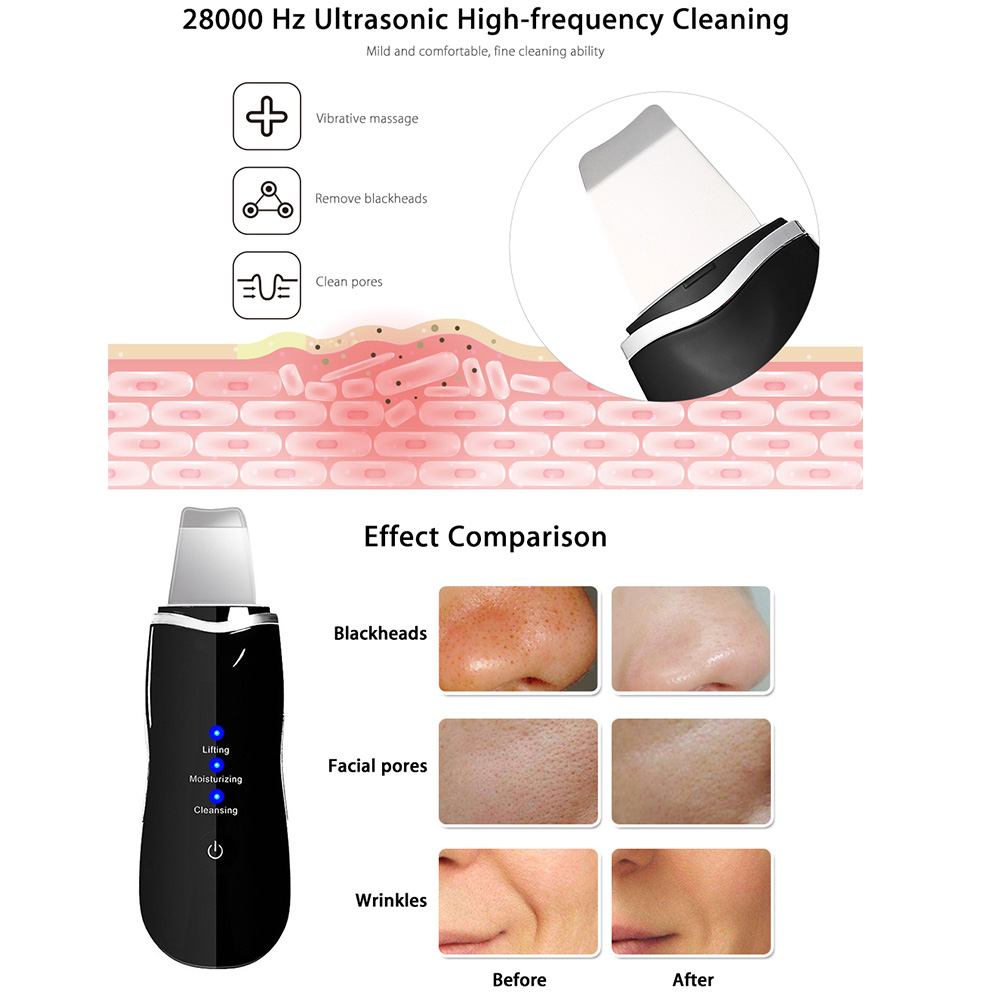 Facial Mesotherapy Electroporation
Describtion:
Color: White foam bags,black foam bags,white cardboard boxes,black cartons
Material: ABS, stainless steel
Efficacy: whitening skin, freckle, anti-wrinkle, EMS massage
Nourish nourishment on face and neck, remove acne, shrink pores, anti-wrinkle, firm, whitening
Non-porous mesotherapy: Use a special pulse from a double-click current to directly introduce nutrients into the dermis layer of the skin.
Electroporation input: Special current activates skin cells, allowing effective skin cream ingredients to enter the dermis directly. 10 times increase skin absorption!
RF current: high-frequency resistance heating, effectively improve skin relaxation, aging wrinkles, promote lymph and blood circulation and other care.
Enhance the absorption of beauty fluid, and make the skin more clear and whiter
LED For treatment of acne lesions. It works efficiently without damaging the skin by using an especially sensitive LED light developed exclusively for beauty equipment.
Model 1: Pink light
Wavelength: 415nm (+ - 10nm)
Skin whitening, suit for dark skin
Model 2: Pink flashing light
Enhance the absorption of beauty fluid, and make the skin more clear and whiter
Model 3: Red light
Wavelength: 620nm (+ - 10nm)
Make skin more brigh , more elastic
Model 4: Yellow light
Wavelength: 590nm (+ - 10nm)
Detoxification, Make the skin more healthy
Model 5: Blue light
Wavelength: 465nm (+ - 10nm)
Stimulate the production of collagen. Collagen is the essential protein used to repair damaged tissue and to replace old tissue. Best for fine lines, reduce pore size, swollen after surgery.
Model 6: Green light
Wavelength: 520nm (+-10nm)
Enhance the absorption of beauty fluid, and make the skin more clear and whiter
Battery capacity: 750 mAh
Charging method: USB cable
Product size: 16.5*4.5*2.5cm
Features
Remove wrinkle on forehead, frown lines,crow feet,lip nasal grooves,neck wrinkles
Adopt advanced technology It has a unique and deep stimulation effect, can stimulate the regeneration of collagen, tighten the skin and the overall skin appearance It is safe and effective.
Radio frequency, LED photo 5-in-1 beauty and skin care machine, suitable for different types of skin, caring for all aspects of your skin, is also super value
It is specially designed for all kinds of skin, with 5 levels of adjustable intensity and 6 kinds of functional lights Work efficiently without damage
When charging, it is equipped with induction charging bracket. Portable design, long standby time, more convenient to use, even in long distance travel
Packing list:(no box, packed by opp bag)
1Pcs* Facial Mesotherapy Electroporation
1Pcs* charging base
1Pcs*USB cable
1Pcs* English manual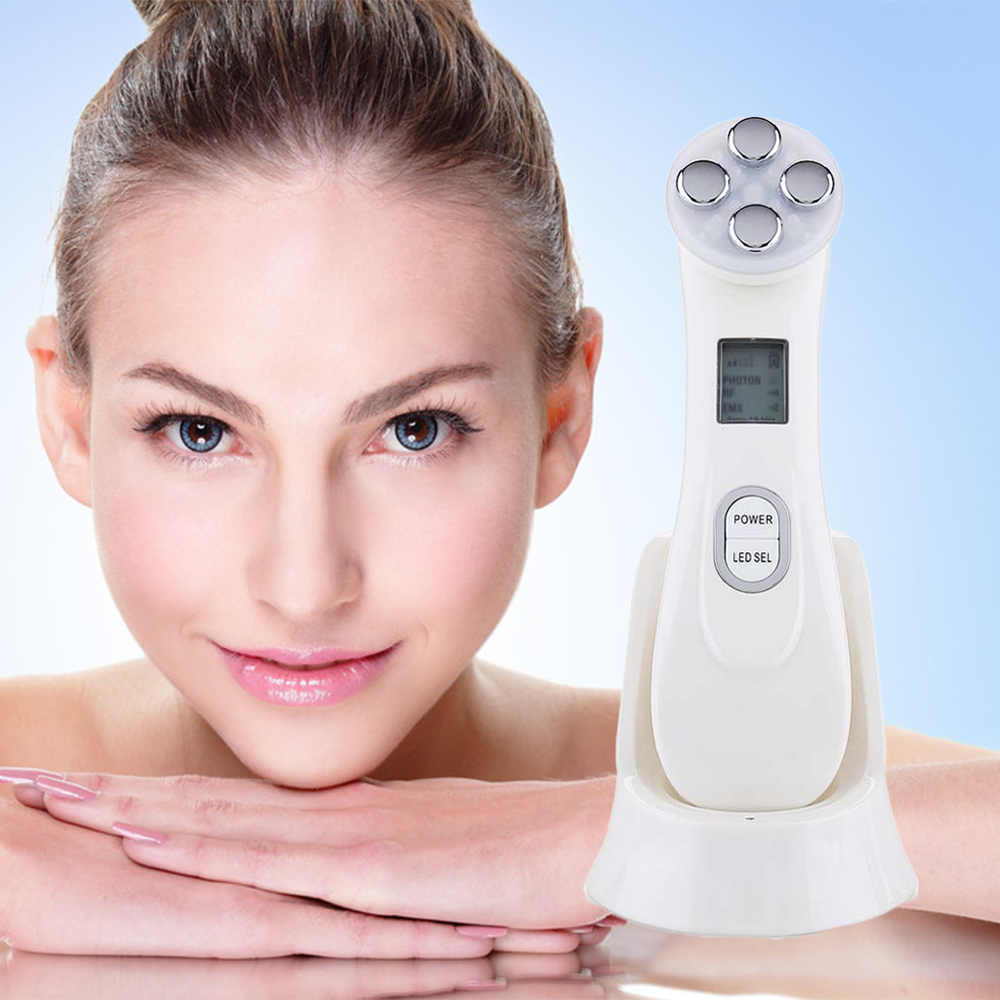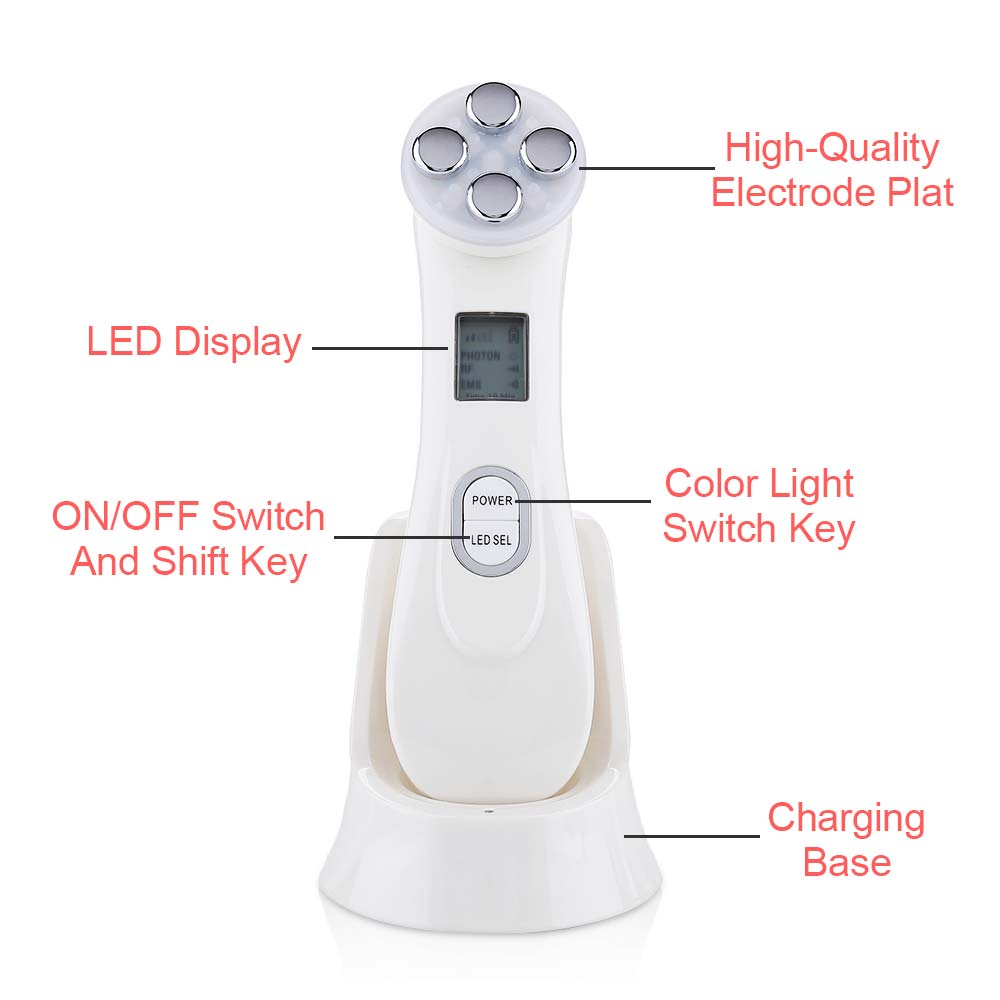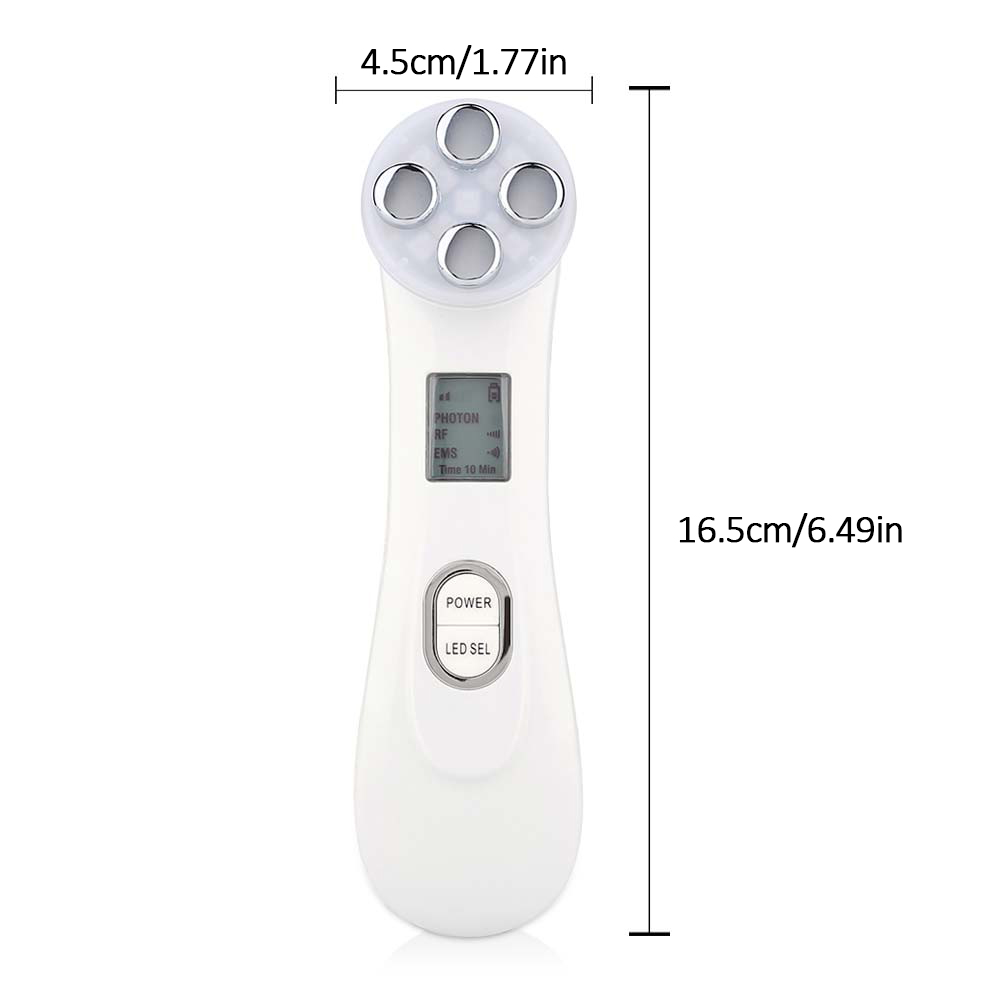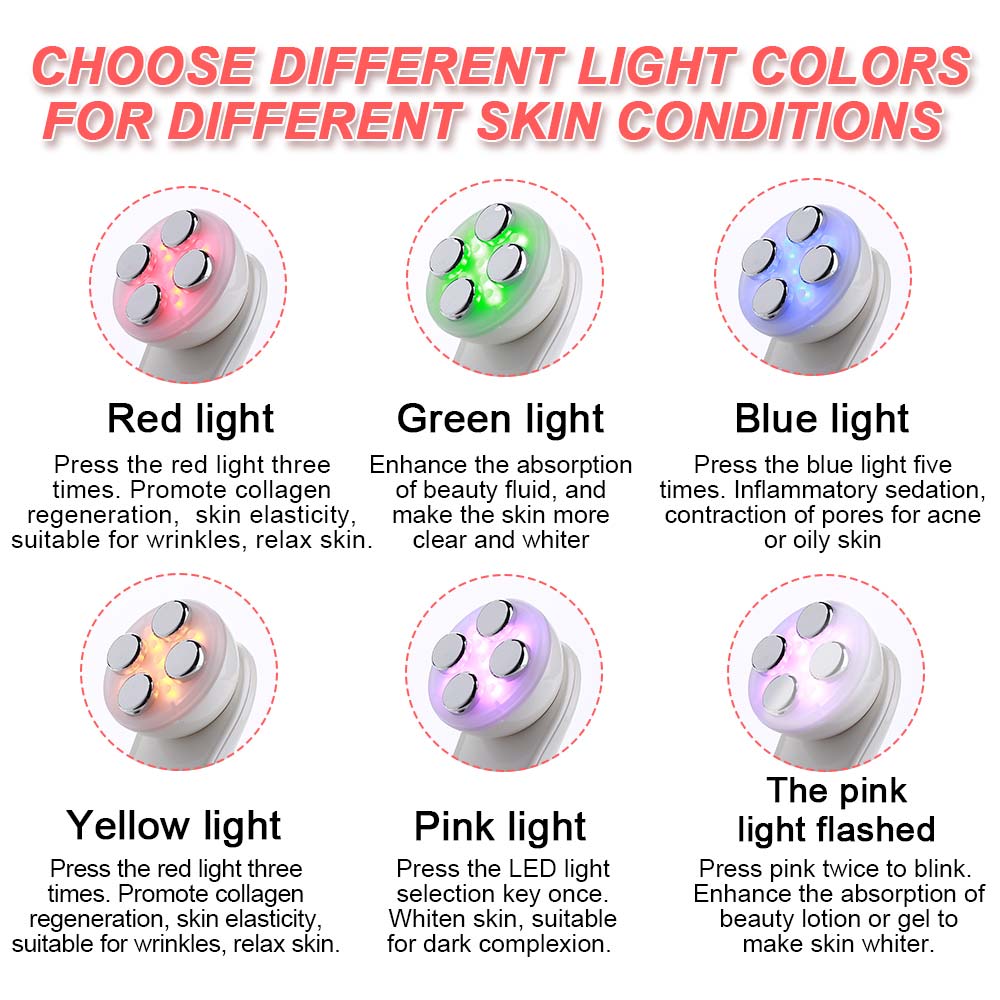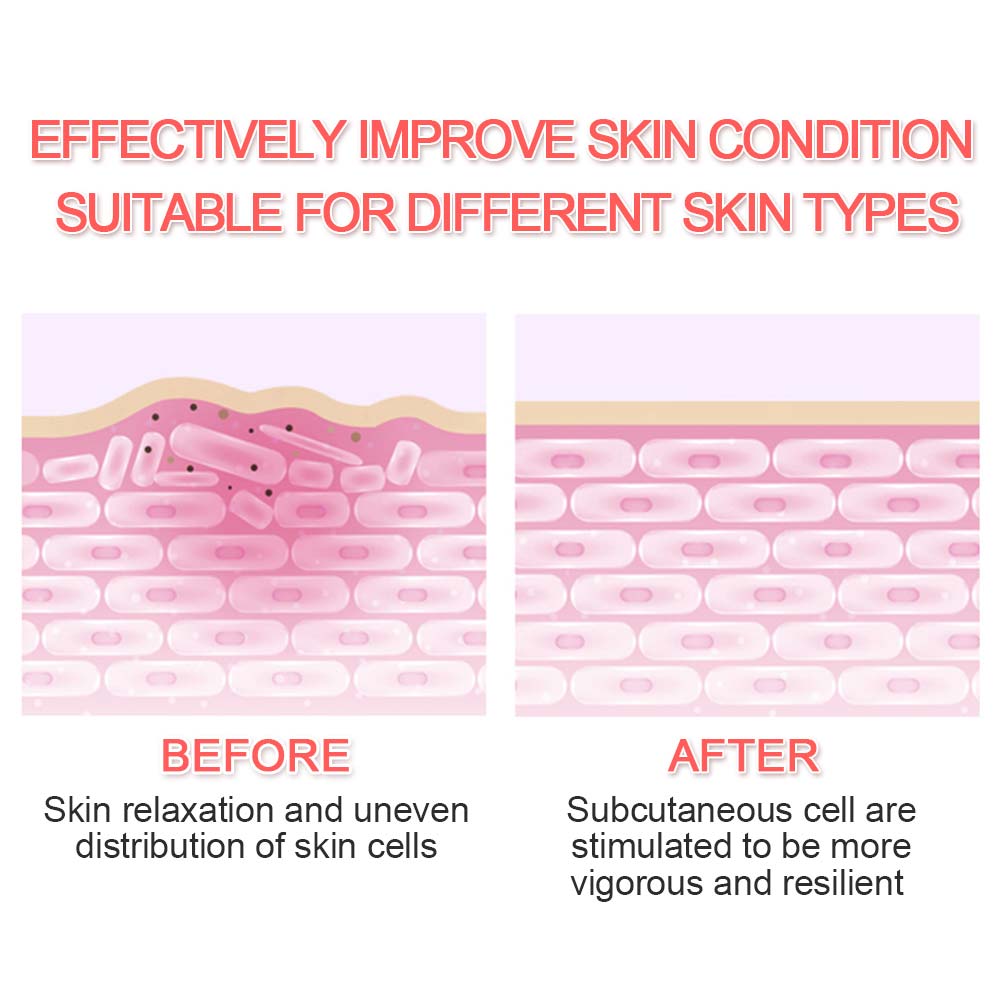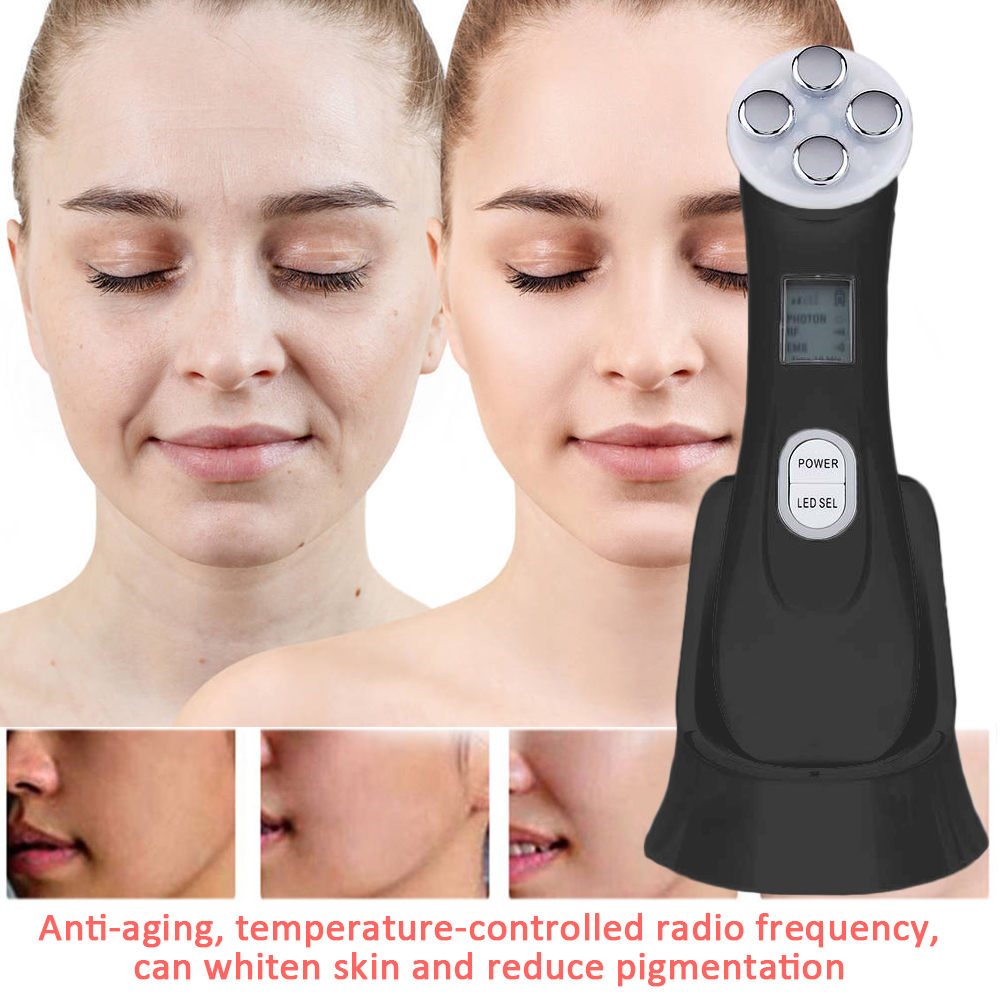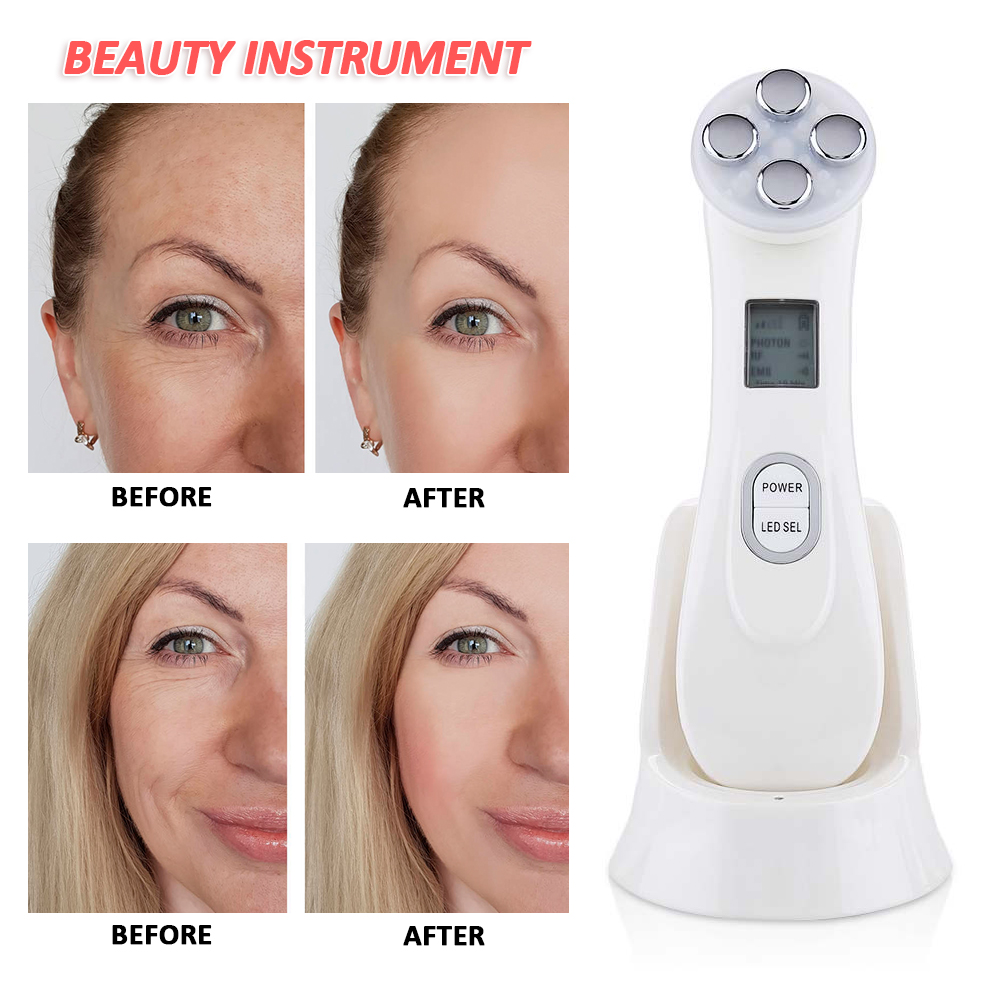 EMS Cavitacion
Describtion:
Color: white
Plug specifications: American regulations, European regulations
Material: ABS, alloy
Efficacy: absorption of fat, consumption of fat, healthy weight loss
Function: ultrasonic vibration massage, LED red light, EMS bionic current.
Power: 100V-240V
Output frequency: 50-60HZ
Power consumption: 12W
Product size: 30*15*5cm
Note:
1. The product has no vibration, and the ultrasonic function reflects the effect through the effect of water atomization;
2. The product has no heating function and produces infrared ray;
3. EMS massage function needs to be used with connecting wire and patch, and the gear can be adjusted
3.It is suggested to use the device for 10 minutes for each function for the first time, and gradually increase time to 20 minutes.
Function introduction:
1. Ultrasound, which can change the capacity and movement of each cell and precise massage function, is called massage cell, which can stimulate and adjust cell membrane, increase the permeability of epidermis and improve skin absorption;
2. EMS massage, massage with micro voltage, stimulate muscle movement with low current, consume energy and calories;
3. Infrared ray, eliminate fatigue, accelerate blood circulation, remove excess water and fat to eliminate black circles of eyes and bags
Usage: no power storage function, need to connect charger
Packaging List:(no box, packed by opp bag)
1Pcs * Slimming instrument
1Pcs * Charger
1Pcs * Connection Line
2 Pairs of * Electrode Patches
1Pcs * English Instructions