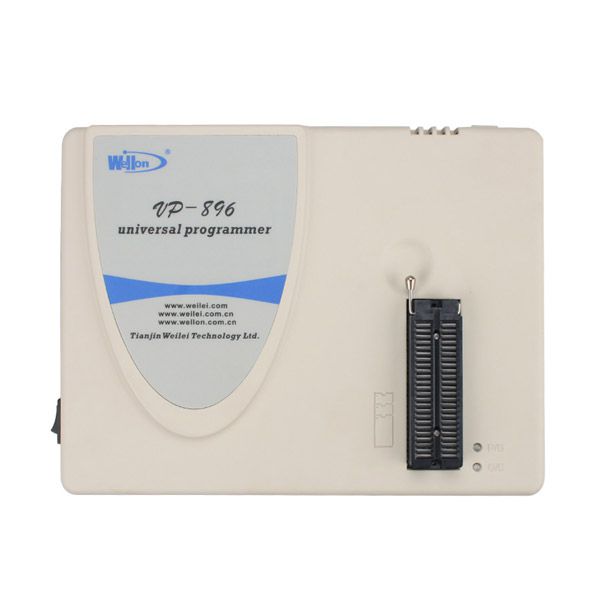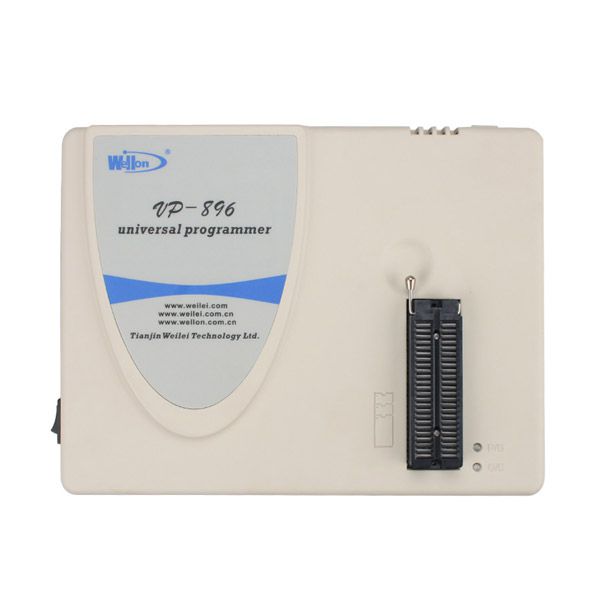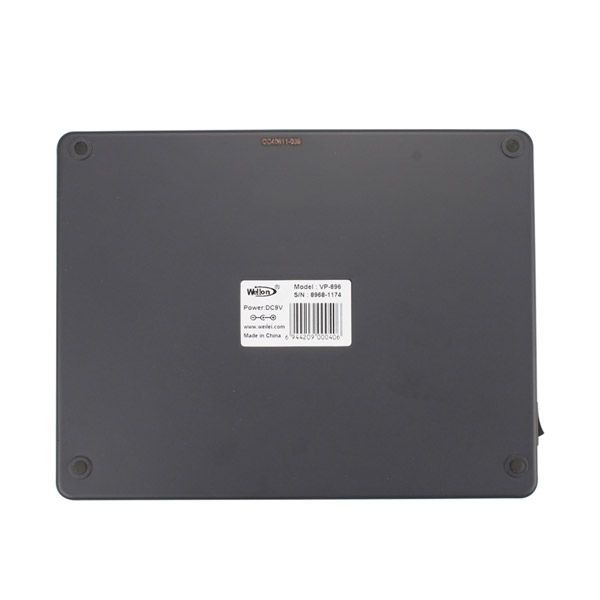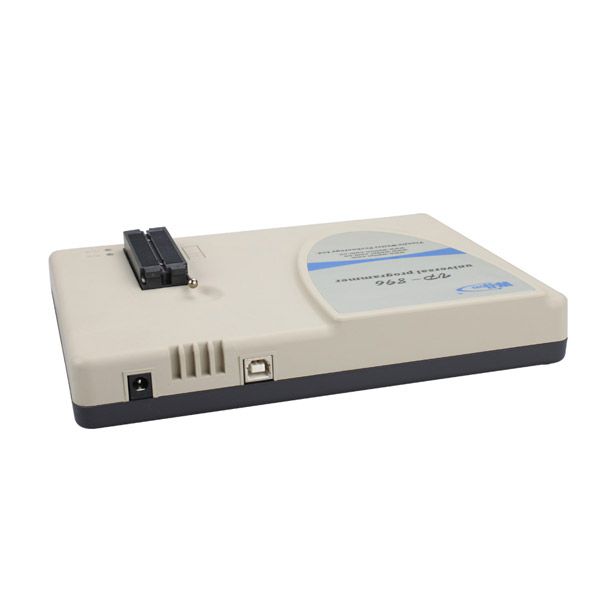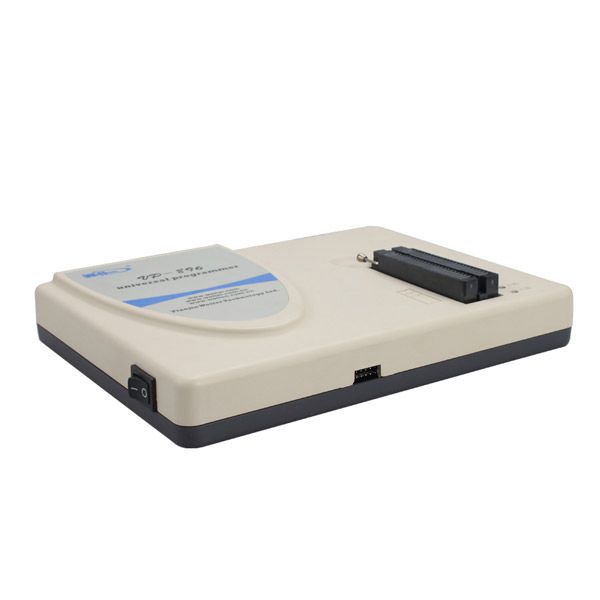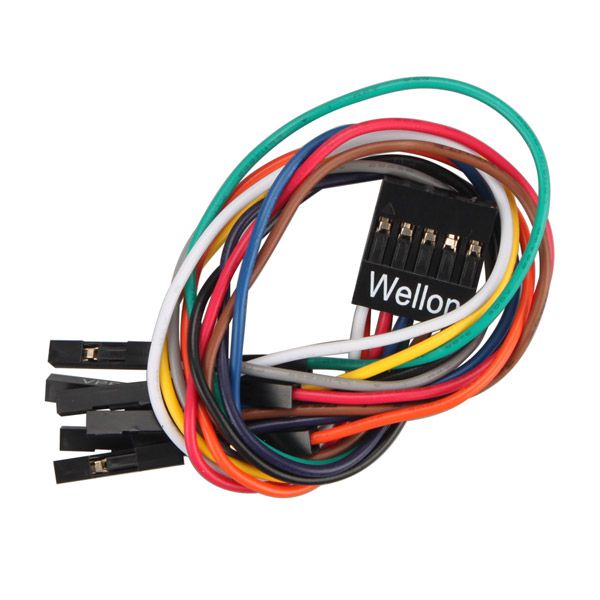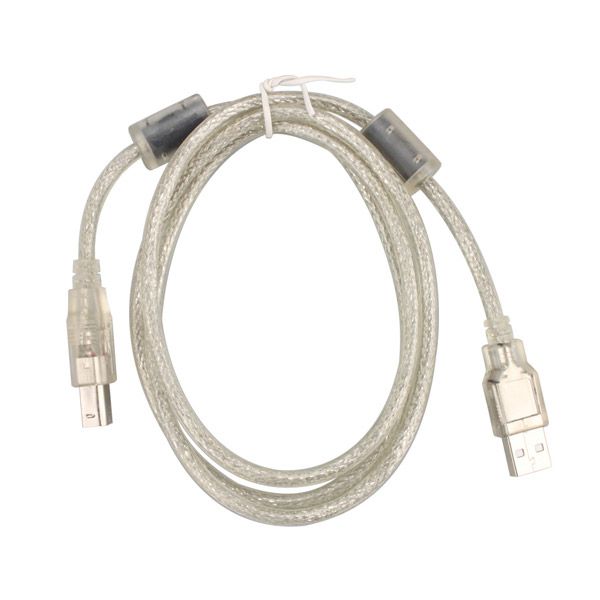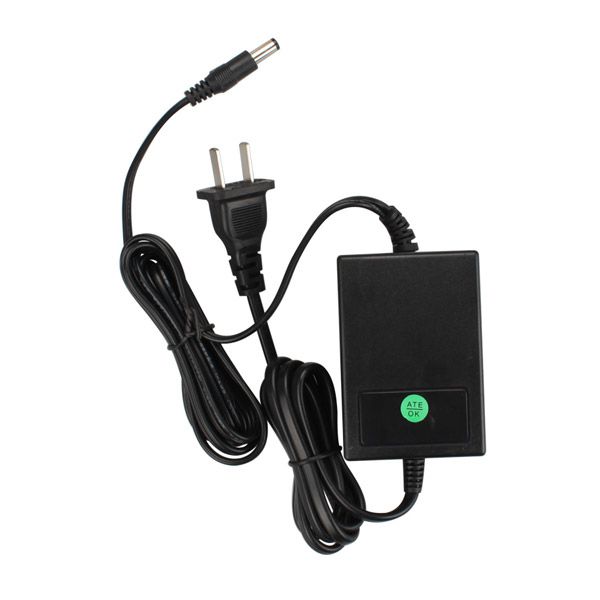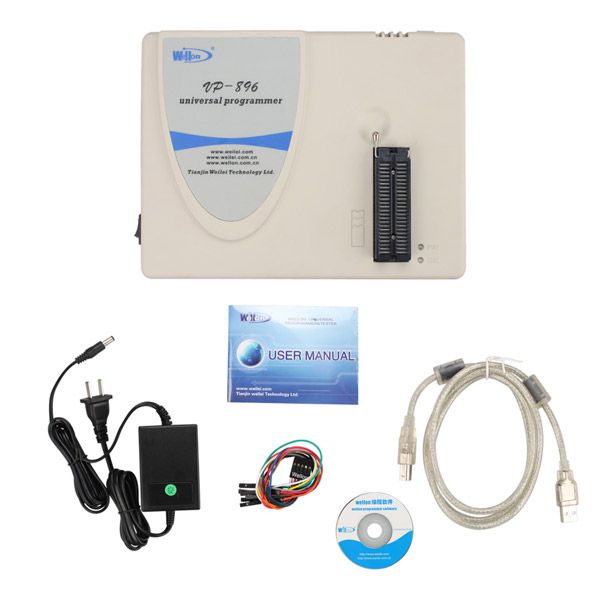 Original Wellon VP896 VP-896 EEPROM Programmer Updated Version of VP890
This Wellon VP-896 Programmer is original, it is the updated version of VP-890. VP-896 is a reliable, high speed, high performance and low cost advanced universal programmer. It is a perfect over-current protection circuit, short-circuit will not damage the chip programmer.
Shipping:

Airmail Post


Estimated delivery time:

7-45

working days.

See details»

Returns:

Return for refund within 7 days,buyer pays return shipping.

Read details »

Support:
Product Details

Product's Reviews
Original Wellon VP896 VP-896 Programmer Updated Version of VP890
Top 8 Reasons to Get 2014 Original Wellon:
1. English online help system, user-friendly.
2. Load, edit and save files is extremely convenient
3. Built-in high-speed microcontroller, automatic calibration data, to ensure system reliability.

4. Support WindowsXP / Vista / Windows 7 (32bit and 64bit) / Windows 8 (32bit and 64bit) operating system.

5. Can be used as signal generator generates a square wave signal as a frequency meter can measure the frequency.

6. Suitable for electronic product development, mass burning chips, mobile phones, computers, car repair and so on.
7. Supports dozens of manufacturers of PLD, E (E) PROM, FLASH, MCU and other tens of thousands of programmable devices.

8. Support Multi-languages: Simplified Chinese/ Traditional Chines/ English/ Italian/ Dutch/ Korean/ Polish/ Portuguese (Brazil)/ Turkish/ Hungarian
Wellon VP896 VP-896 Programmer Features:
1. File formats automatically recognized
2. Automatic recognition memory manufacturers and models.
3. Chip serial number automatically increased functionality.
4. Integrated menu-driven interface
5. 48-pin locking socket of U.S. imports.
6. For most chip reader can no external power supply.
7. Testable TTL & CMOS standard logic devices and memory.
8. Programming Module can 4-pin to 48-pin DIP devices for programming or testing.
9. via optional adapter, can support 4-pin to 64-pin package devices variety.
10. After having set the chip access to reliable automatic programming function, easy to mass production.
11. Using lead-free solder, using a transparent shell, meet environmental standards with flame retardant ABS material functions
12. High-speed programming, burn P89C58, blank check erase + + + programming + authentication encryption, only 1.9 seconds.
Wellon VP896 VP-896 Programmer
Functions:
1. Supports ISP programming.
2. Chip select provides manufacturers logo, can help users quickly find clearer chips.
3. Fast editing buffer, block copy, block fill, high and low byte swapping, the string search functions.
4. Programming parameters can be modified according to the specific conditions of the chip programmed parameters.
5. Chip extremely detailed information, including the package diagram, chip model nomenclature and adapters available.
6. Automatic detection chip inserted backwards, plug the wrong, and poor contact pin chip internal short circuit and other functions.
7. Supports byte (BYTE), word (WORD), double word (DOUBLE WORD) format data files automatically separated.
8. Can test TTL & CMOS standard logic devices and memory. Standard logic devices can automatically determine the model.
9. Contains test vectors Editor provides open to users of the test database structure, users can add their own test.
10. Complete self-test function, to ensure the hardware intact. Programming can be functional testing.
11. Device algorithm entirely by software, USB interface, with automatic online upgrade function, effectively protect user investment interests.
12. Provide flexible document, cache management functions. Enabling file into memory automatically cleared, splicing into multiple files and so on.
13. Supported file formats: JEDEC, BINARY, MOTOROLAS, TEKTRONIX, INTEL, HOLTEK, EMC (. CDS), INTEL HEX16 format.
14. Select the model according to the manufacturer or in accordance with the manufacturer's two-way choice model selection method can
automatically search for selected devices.
Wellon VP896 VP-896 Programmer
Specifications:
1. Standby current: <200 mA; Working Current :250-350mA.
2. Power supply: Input AC 100-240V 50/60Hz Output DC 9V/1.5A
Wanranty Surport:
1. Programmer is warranted to be free of manufacturing or workmanship defects
2. For one year from the date of purchase.
Package Including:
1pc x programmer
1pc x USB cable
1pc x User Manual
1pc x Program CD
1pc x DC power supply
Comparison of Wellon Programmers:
Model No.
GP204
GP204S
GP201
GP-2
GP-1
GP600
GP400
GP200
VP-896
VP-890
VP-496/499
USB Port
USB 2.0
USB 2.0
USB 2.0
USB 2.0
USB 2.0
USB 2.0
USB 2.0
USB 2.0
USB 2.0
USB 2.0
USB 2.0
Support devices
83000+
36000+
83000+
76000+
36000+
75000+
36000+
34000+
80000+
76000+
32000+
Pin Drivers
48Pin full Drivers
48Pin full Drivers
48Pin full Drivers
48Pin full Drivers
48Pin full Drivers
48Pin full Drivers
48Pin full Drivers
48Pin full Drivers
48Pin full Drivers
48Pin full Drivers
48Pin full Drivers
Low voltage device
1.8V
1.8V
1.8V
1.8V
1.8V
1.8V
1.8V
1.8V
1.8V
1.8V
1.5V
LCD Screen
YES
NO
NO
ISP Prog
Yes
NO
YES
NO
Prog.+Ver.Speed
(39VF160)
42
42
42
42
42
42
42
42
42
42
42
Prog.+Ver.Speed
(29VF040)
11.7
11.7
11.7
11.7
11.7
11.7
11.7
11.7
11.7
11.7
11.7
Prog.+Ver.Speed
(K9F2808U0A)
99
99
99
99
99
99
99
99
99
99
160
Prog.+Ver.Speed
(P89c58)
1.9
1.9
1.9
1.9
1.9
1.9
1.9
1.9
1.9
1.9
1.9
Prog.+Ver.Speed
(MX25L3205)
42
42
42
42
42
42
42
42
42
42
66
I/O Drivers
256 Levels
OS
Windows XP/Vista/7/8
Pin detection
Yes
Online Upgrade
Yes
TTL Test
Yes