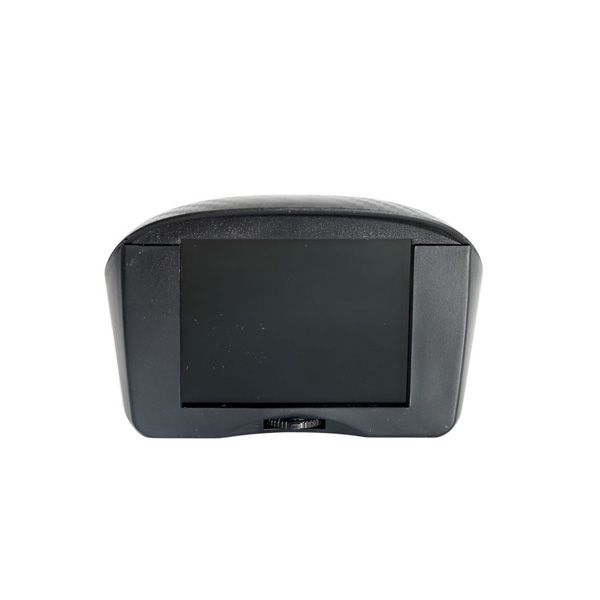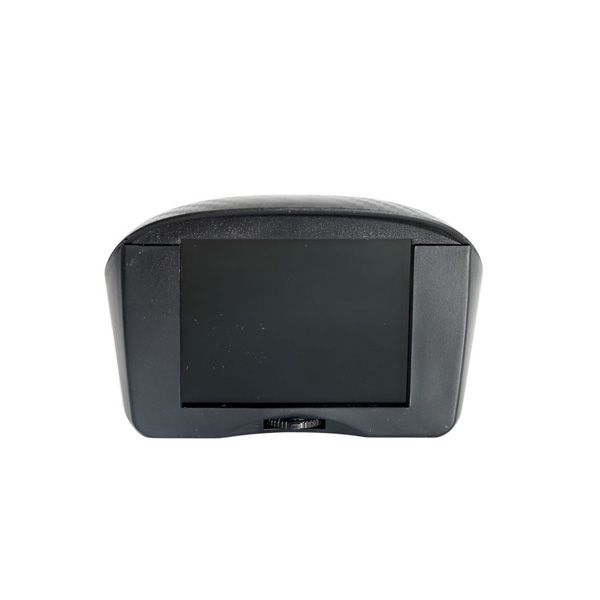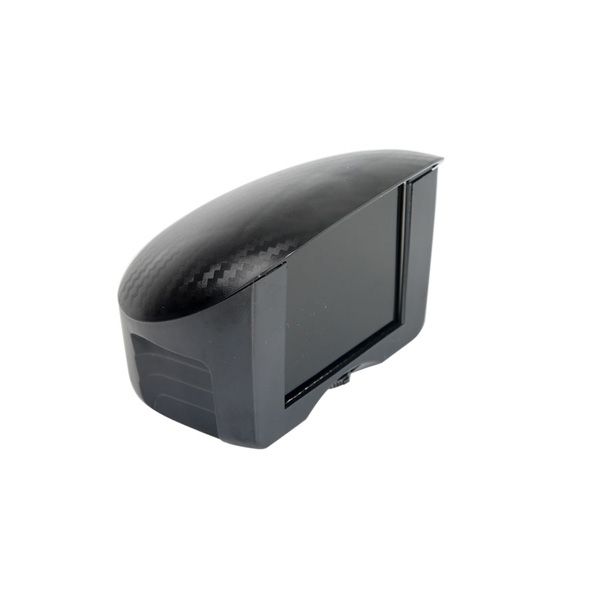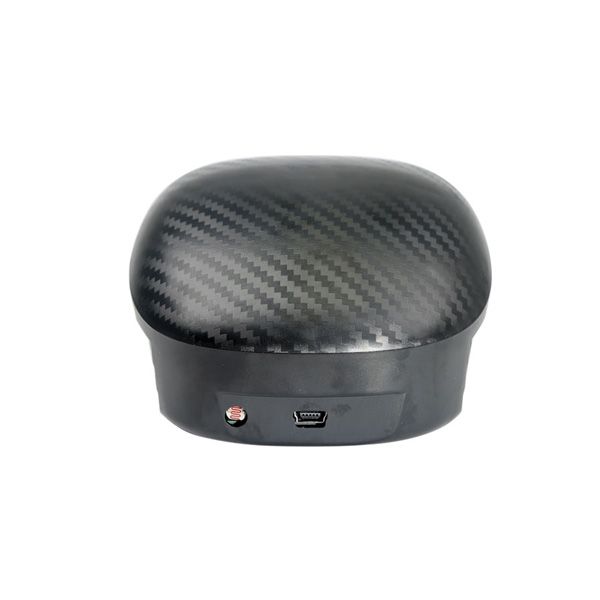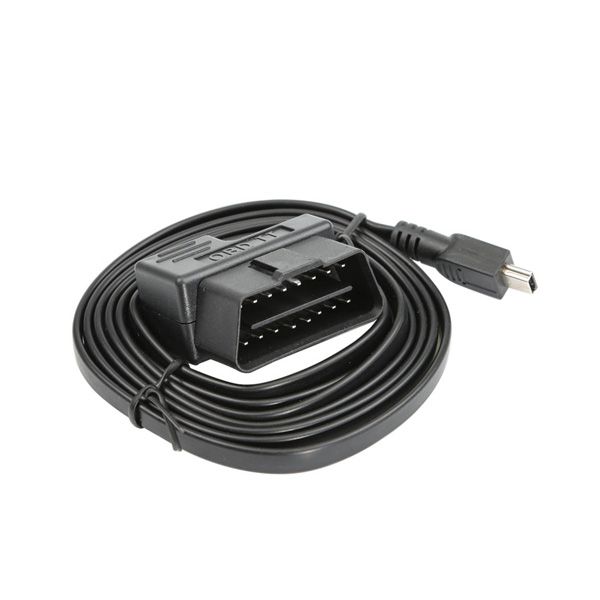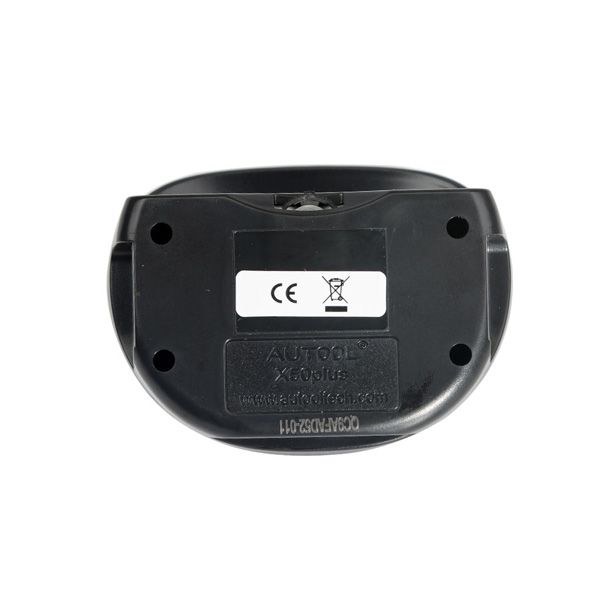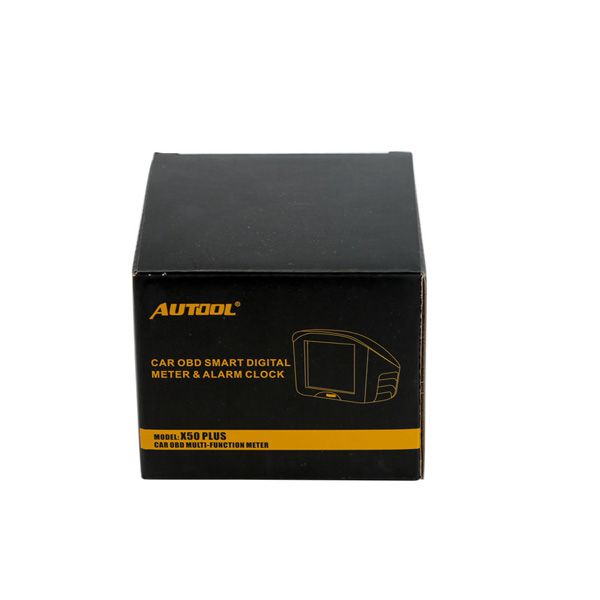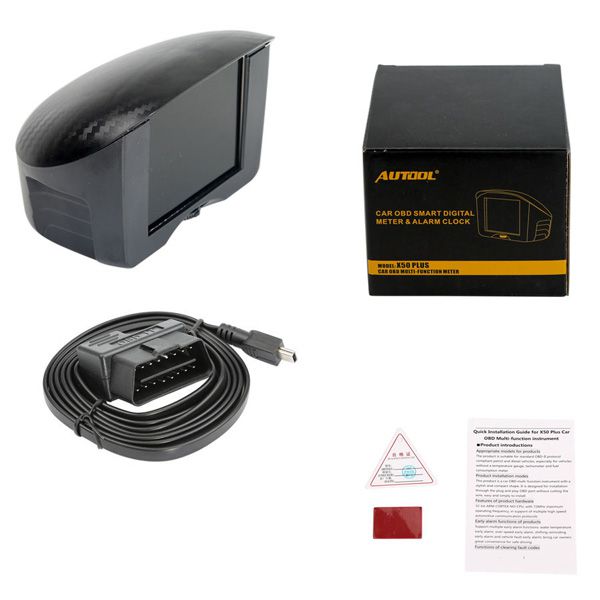 AUTOOL X50 PLUS Car OBD HUD Smart Digital Meter
AUTOOL X50 PLUS OBD mini car trip computer is a small car instrument with powerful functions, which is especially designed for vehicles without a tachometer, an engine temperature gauge and fuel consumption display functions.
Shipping:

Airmail Post


Estimated delivery time:

7-45

working days.

See details»

Returns:

Return for refund within 7 days,buyer pays return shipping.

Read details »

Support:
Product Details

Product's Reviews
Main functions
1. speedometer,
2. tachometer,
3. current mileage,
4. total mileage,
5. water temperature gauge (engine temperature gauge),
6. battery voltage,
7. Fuel consumption meter:
instantaneous fuel consumption, average fuel consumption, hourly fuel consumption
8.Test function:
Vehicle acceleration test
Vehicle braking performance test
9.Warning Function - water temperature warning, over-speed alarm, shifting reminding, vehicle malfunction warning
10. OBD2 Engine Diagnostic Functions: Data flow function display, display color configuration, fault code scanning, fault code clearance and other functions
AUTOOL X50 Plus Car OBD Smart Digital and Early Alarm fault code Multi-Function Meter

X50 Plus Automobile On-board Computer is a small car instrument with powerful multi-functions, which is especially suitable for vehicles without tachometer, engine temperature gauge and fuel consumption gauge.
X50 Plus can display and monitor vehicle battery voltage, offering vehicle over speed alarm, high engine temperature alarm and monitoring and other functions.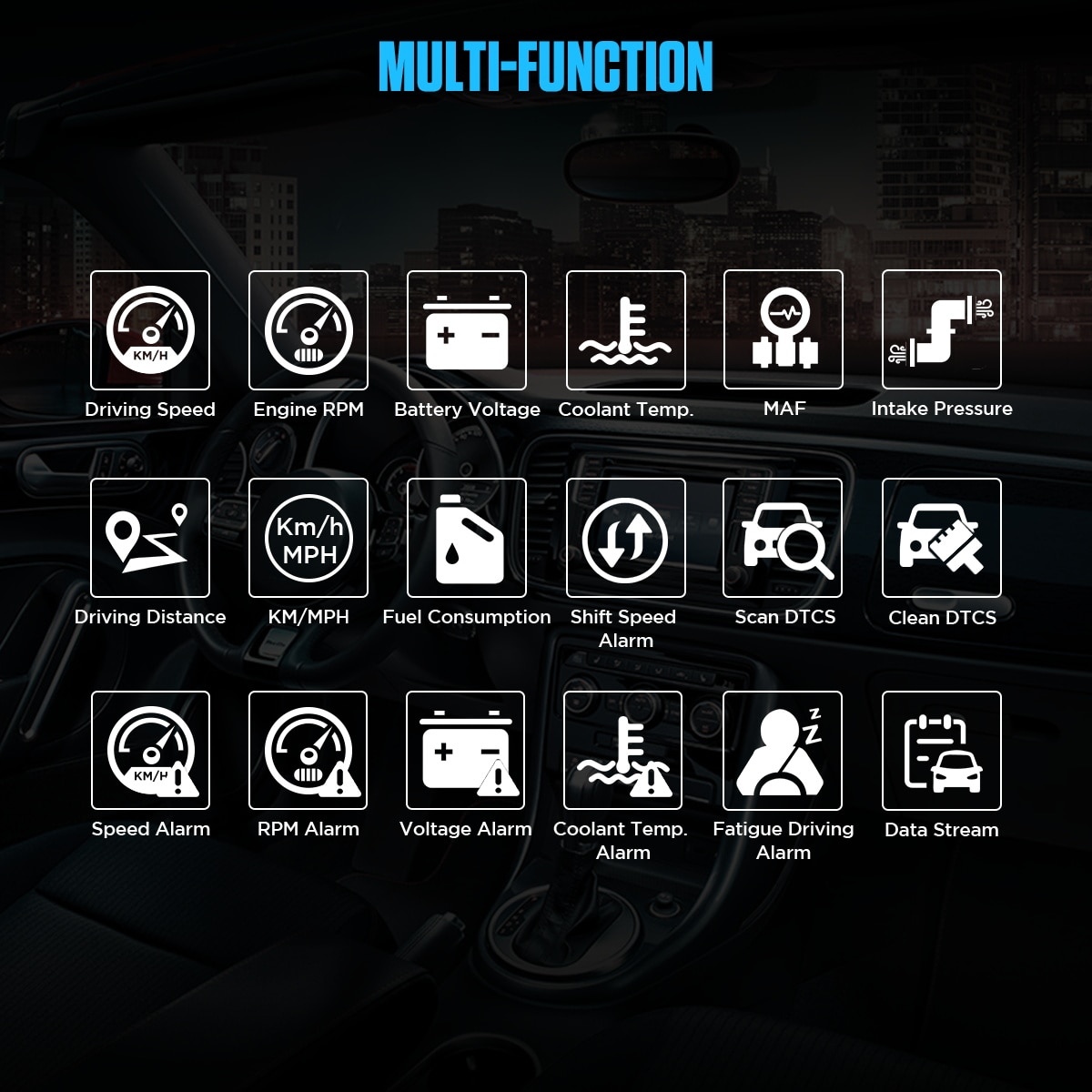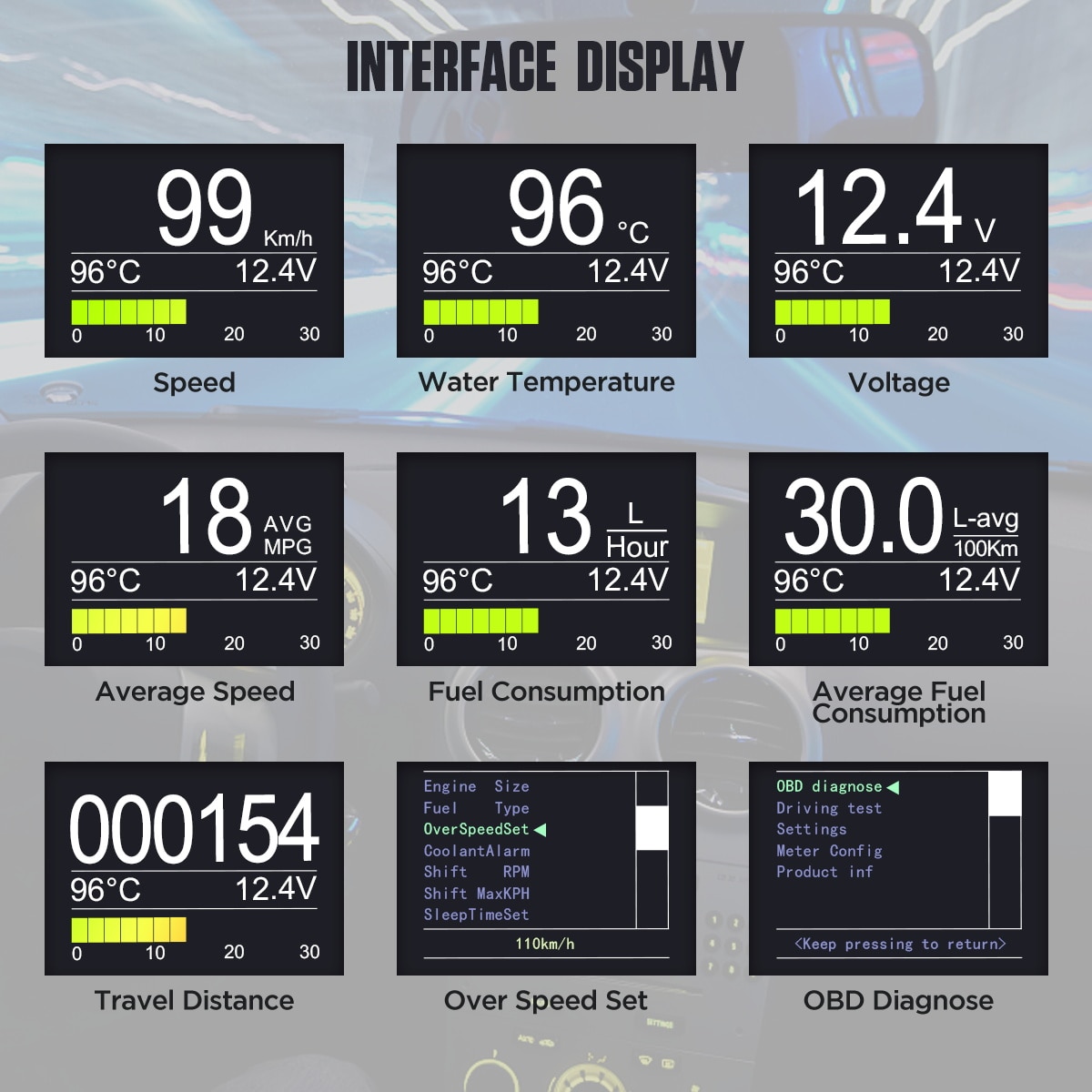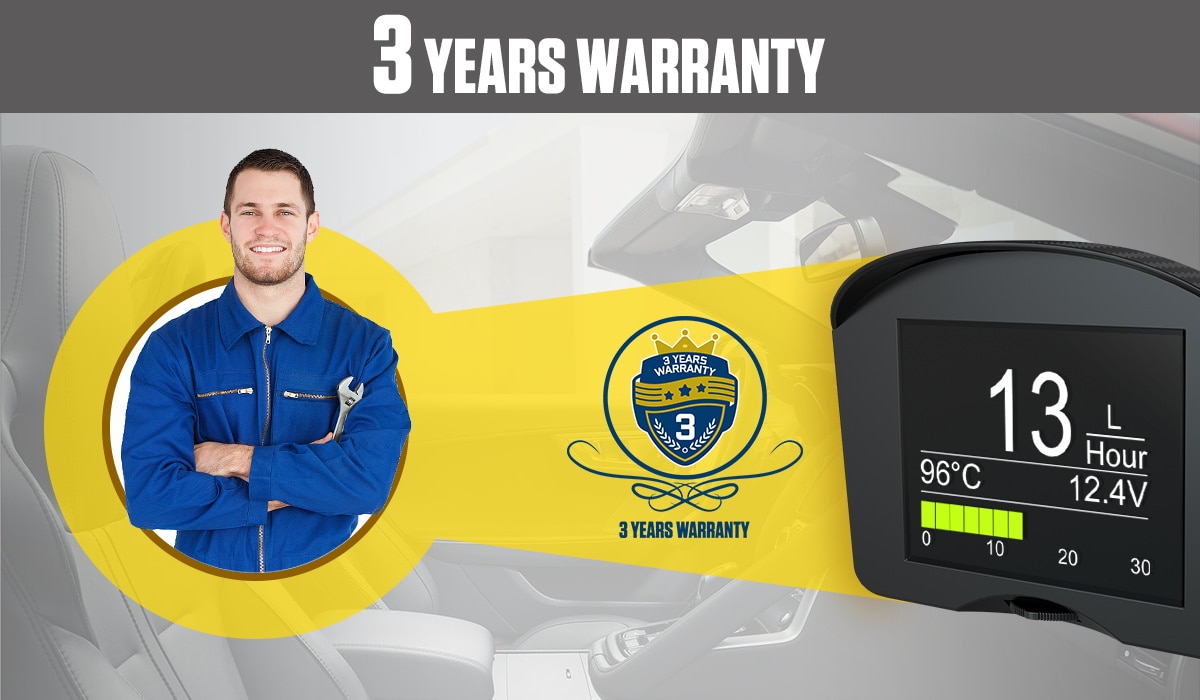 Main Information the machine can display:
- Engine Temperature / Cooling Liquid Monitoring:
Allows you to monitor the engine temperature in real time and set custom temperature alerts where at a certain temperature the numbers turn red and the equipment beeps. Ideal for vehicles without temperature marker.
- Speedometer:
Ideal for when the speedometer of the vehicle breaks or some other problem, to pull the information of the central of the vehicle and to display in this equipment. It is also possible to place a speed alert, so that arriving at the programmed speed it emits an audible alert.
- RPM, Tachometer:
Ideal for vehicles that do not have a spigot, it marks the engine revolutions per minute. You can use a bar graph at the bottom of the screen as you can see the rotation in other locations.
- Fuel Consumption (In MPG or L / 100Km):
It allows to display the instantaneous or average consumption of the vehicle. It can be displayed in a bar that sits on the bottom of the product as it can also be displayed in other places.
- L / 100Km Division of the value informed by the equipment per 100.
Eg: 11 Liters per 100 Kilometers correspond to 9,09 Kilometers per Liter consumed.
- MPG: Multiplication of the value informed by the equipment by 0.41.
Eg 11 Miles per Gallon corresponds to 4.51 Miles per Liter.
- Accelerator position:
It shows which the accelerator pedal is pressed, when pressing the pedal completely it displays 100% and when it is half accelerated it goes to 50% for example.
- Fault Diagnosis (Checking and Cleaning Errors):
If the injection light is on you can search for the error code and even clean the injection errors if the problem has already been solved.
- Battery Voltage: Displays the battery voltage, it can help identify a problem battery or alternator.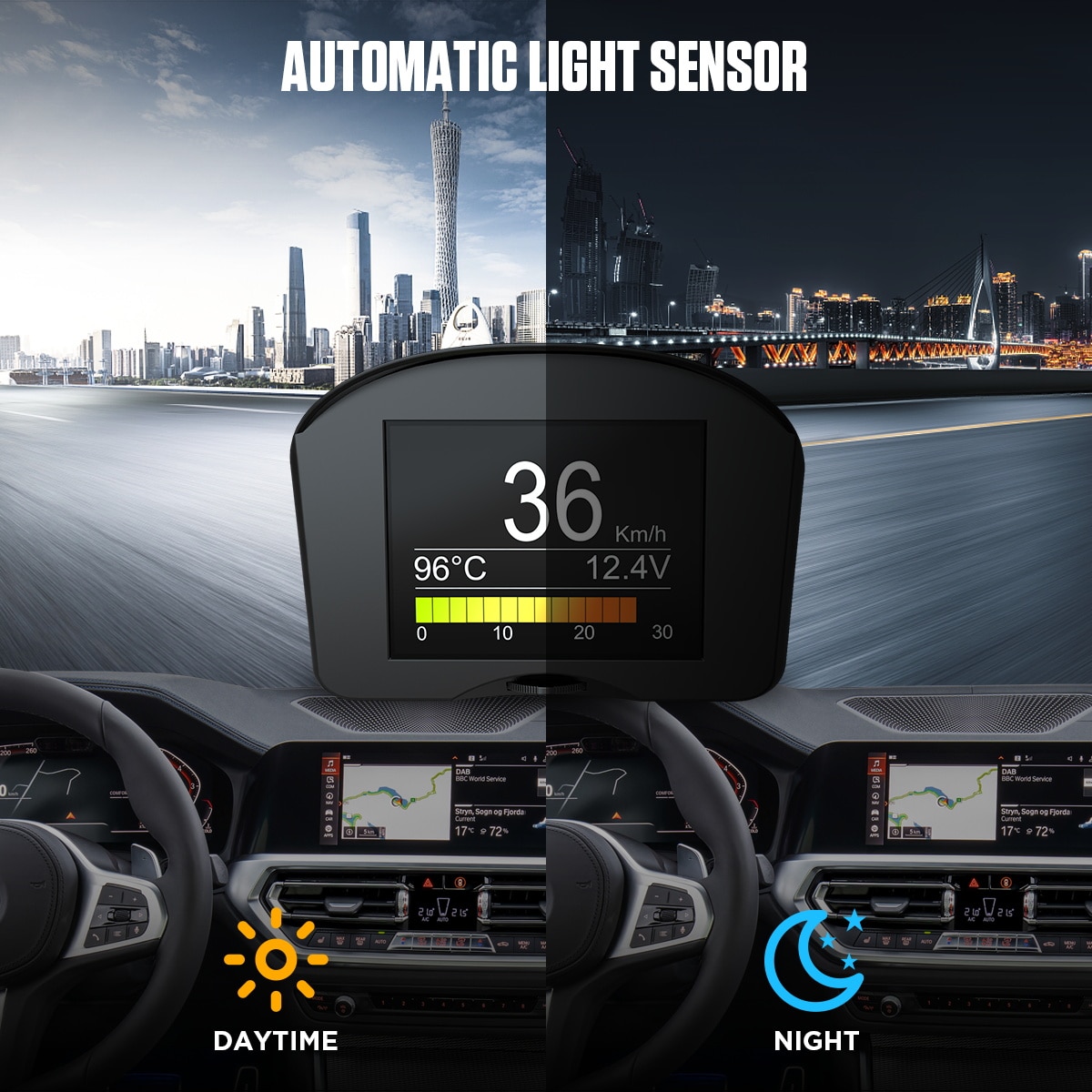 Suitable for models:
Please Note:
This device based on OBD2 protocols
supports OBD-II /EOBD protocols
support JOBD protocols
support J1850(J1850 PWM, J1850 VPM) !!
I suggest you ask us before you make order, espacially your car is Ford ,
Renault
, Ssangyong, LADA.
what is your cars ? brand ?years ? model ?
1. OBD2 device are not compatible with follow vehicles:
European cars:
12V diesel cars manufacture before 2004 not support
12V petrol cars which made before 2002 not support
Ford, General Motors, Chrysler, manufacture before 2009 not support
Russia cars: manufacture before 2009 not support
France cars: manufacture DS,Peugeot,Citroen,
Renault
and so on not support
American cars: manufacture before 2000 not support
Ford, General Motors, Chrysler, manufacture before 2009 not support
Asia cars : manufacture before 2009 not support
Japanese cars: manufacture before 2008 not support
Many Japanese cars,BMW,Mercedes-Benz,etc,that can't connect devices properly,it is not recommended to buy.thanks.(Such as : DAIHATSU,Nissan,Honda,Toyota,Kia,Isuzu,Perodua,Mitsubishi,Iveco,
BMW
,Benz)
Korean cars: manufacture KIA,Hyundai, some models before 2007 not support
Chinese cars: manufacture before 2008 not support
Southeast Asia cars: manufacture before 2009 not support
Australia cars: manufacture before 2008 not support
2. Not support oil and electricity mixing, Pick up, SUV, ORV
3.Note 2 : If your car model is the following brand, please refer to the following tips.you must according to the prompts,then to decide whether if the item is suitable for your car.thanks.Such as:
Ford(after 2012),
Chevrolet(after 2010),
Huyndai(after 2012),
Opel Vivaro(after 2012),
Volkswagen(after 2008),
Renault
(after 2012),
Volvo
(after 2012),
Dodge(after 2008),
Lincoln(after 2008),
Skoda(after 2012),
Seat Ibiza(after 2012),
GrandPrix(after 2008),
Buick(after 2008),
Jaguar
(after 2012).
4. Not support some special cars (tested and absolutely cannot be supported):
Not for Nissan Altima 2005
Not for Nissan note 2006
Not for Nissan murano 2007
Not for Nissan livina 2008
Not for Nissan G11 2009
Not for Nissan Frontier 2012
Not for Nissan Sunny n17 2012
Not for Nissan Rouge 2014
Not for Honda CRV 2008
Not for Honda CRV 2016
Not for Honda HRV 2016
Not for Honda jazz 2010
Not for Honda V6 2010
Not for Honda element 2010
Not for Toyota Avensis 2008
Not for Toyota Porte 2009
Not for Toyota Prius 2012
Not for Toyota fortuner 2014
Not for Toyota Hilux Vigo 2015
Not for Toyota Altis 2016
Not for
BMW
X5 Diesel 2013
Not for Chrysler Silverado 2004
Not for Chrysler Vivant model 2007
Not for Chrysler Town and Country 2007
Not for Lincoln Towncar 2003
Not for Renault Clio 2 Phase
Not for VOVOL XC60 2005
Not for Perodua alza
Not for Perodua viva
Not for Perodua myvi lagibest 2012
Not for KIA morning 2008
Not for SRT-4 Dodge Neon 2004
Not for Dodge Durango 2004
Not for Pontiac Bonneville 2005
Not for Grand Marquis 2004
Not for Hybrids Camry XLE 2016
Not for GrandPrix (Pontiac grand prix) 2006
Not for Rainier 2005
Not for
Jaguar
XF 2011
Not for Ford Taurus 2003
Not for Ford Mustang 2004
Not for Ford Galaxy 2005
Not for Mitsubishi Outlander 2013-2016
Not for Hyundai accent ll 2011
Not for Hyundai i20 2012
Not for Hyundai Sonata 2013
Not for Hyundai santa fe 2013
Not for Hyundai 30 sw 1.6crdi 2008
Not for Chevrolet Silverado 2004-2005
Not for Chevrolet Trailblazer 2006
Not for Chevrolet Vivant 2007
Not for Skoda Fabia 2009
Not for
Volvo
XC60 2009
Not for Mercedes sprinter 2007
Not for Iveco Dayly 2006
Not for Seat Ibiza mouth 1.4 gasoline 2010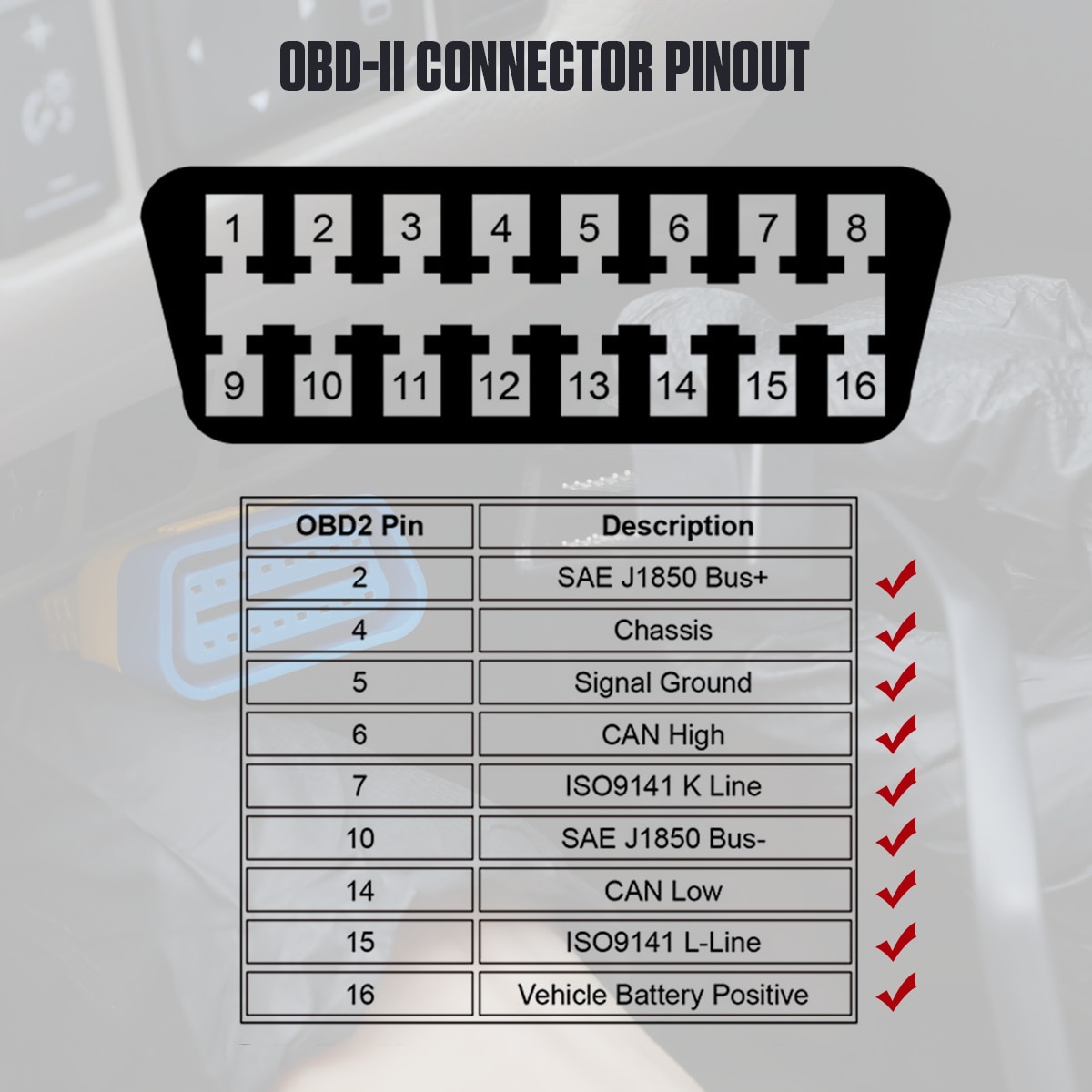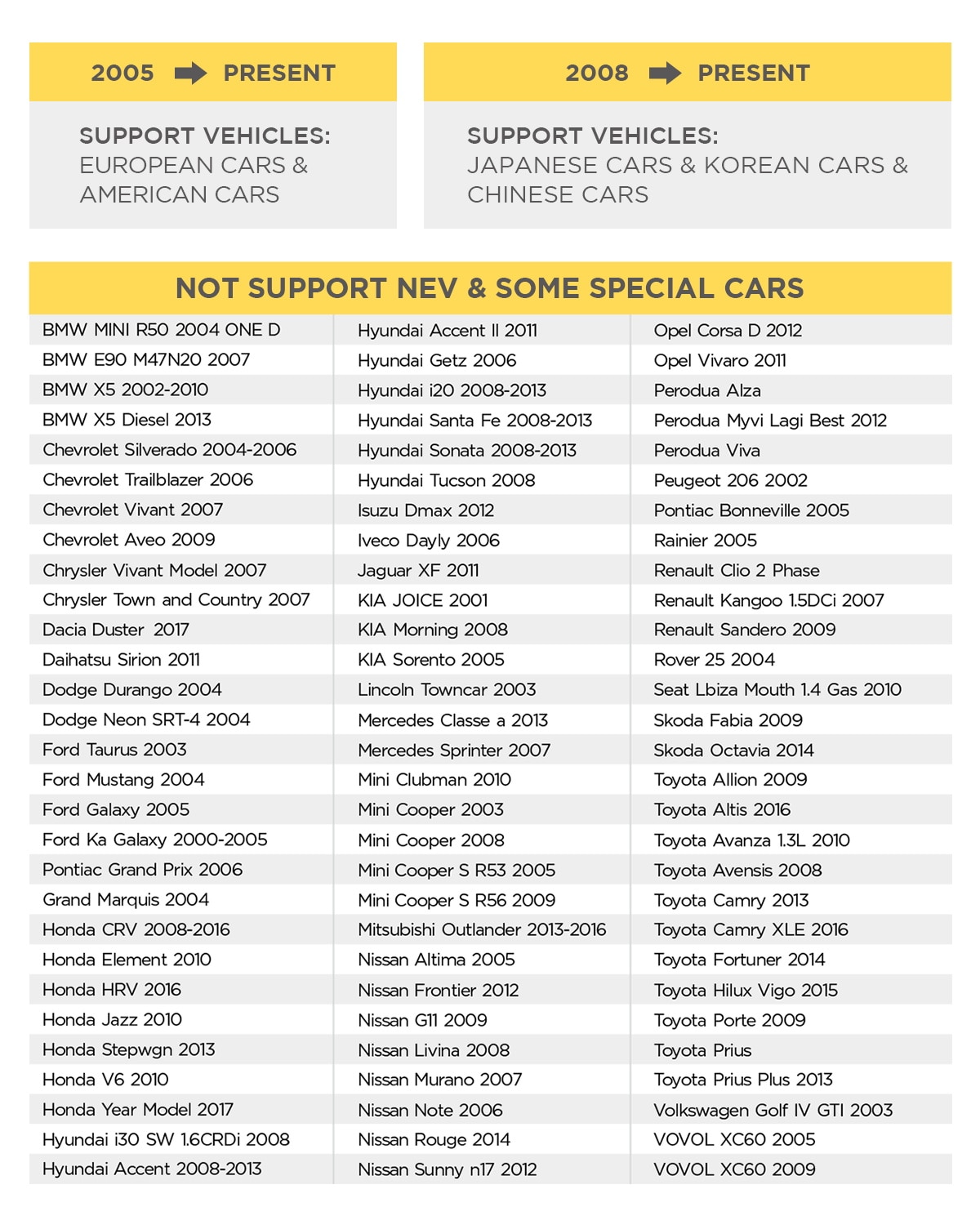 Specifictions:
Operating voltage: DC 10-18V
Operating current: <80mA
Sleep current: <15mA
Operating temperature: -20~85℃
Display: 2.4 inch
Resolution: 220*180
Product Size: 57mm×67mm×46mm
Cable Length: About 1.2m
Note:
Due to the different measurement methods, there may be an error of 1-2 cm.
Hardware:
32-bit ARM CORTEX-M3 CPU;
With 72MHz maximum operating frequency;
Support of multiple high speed automotive communication protocols.

Packaging List:
1 x AUTOOL X50 PLUS host
1 X Data line
1 X 3M Double sided adhesive