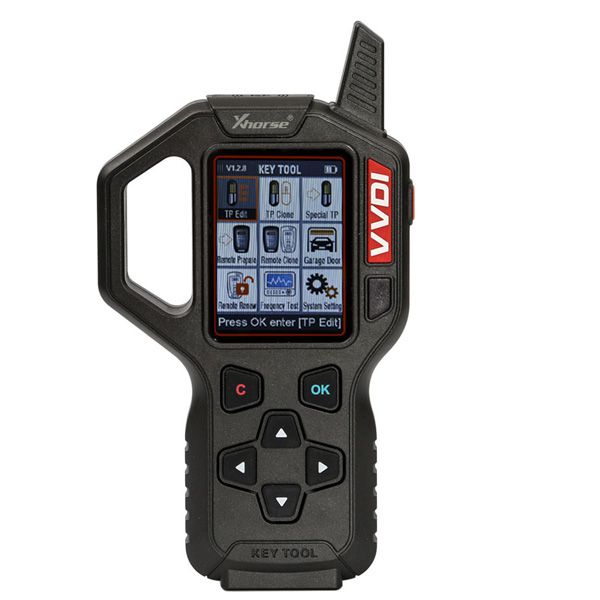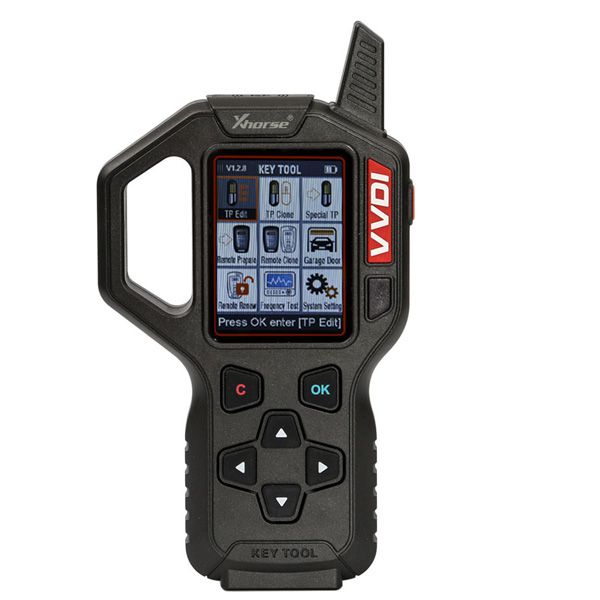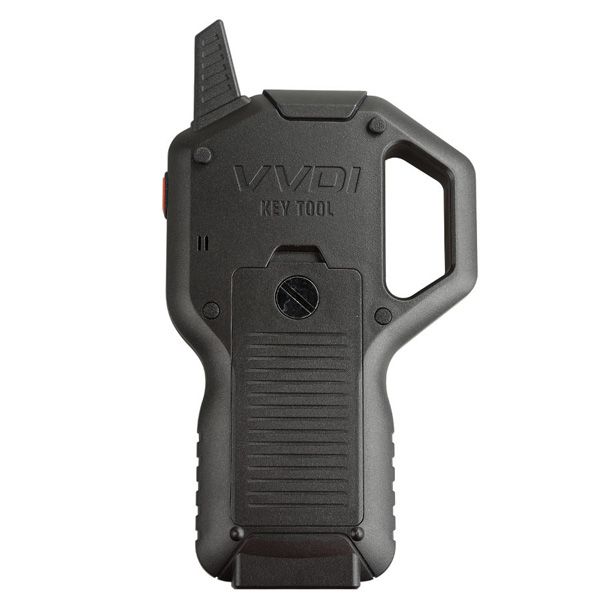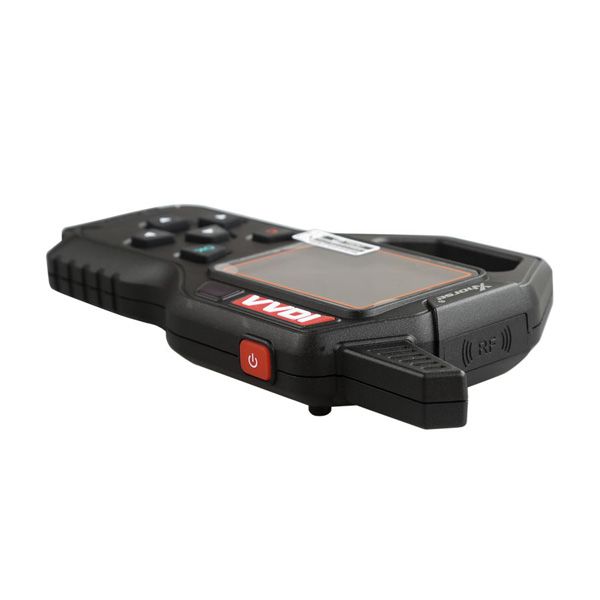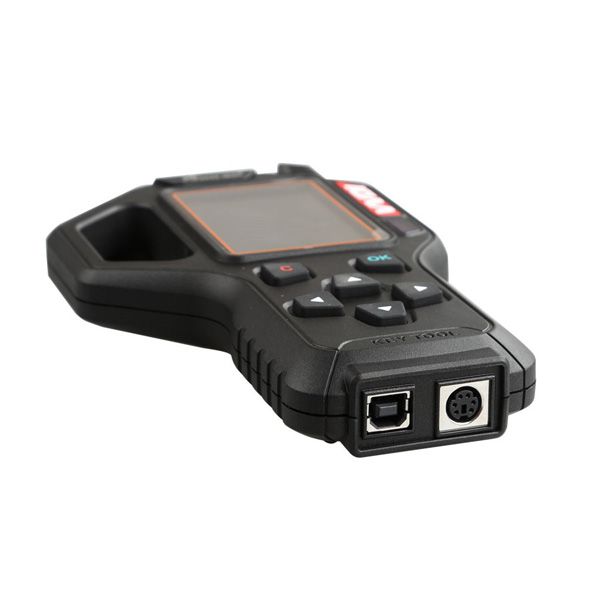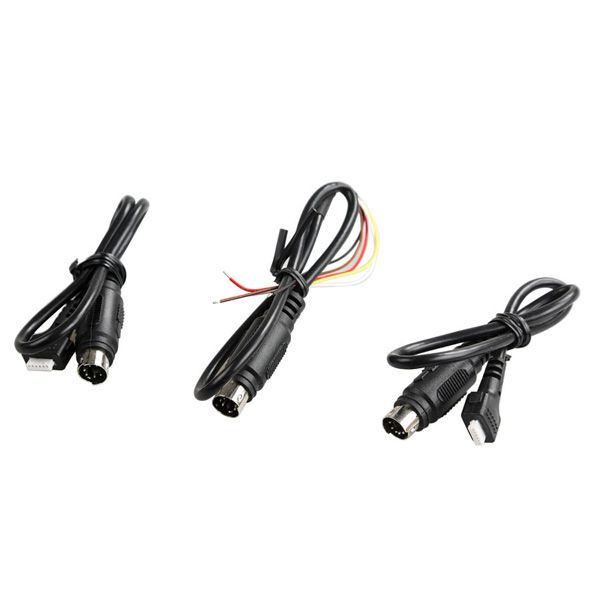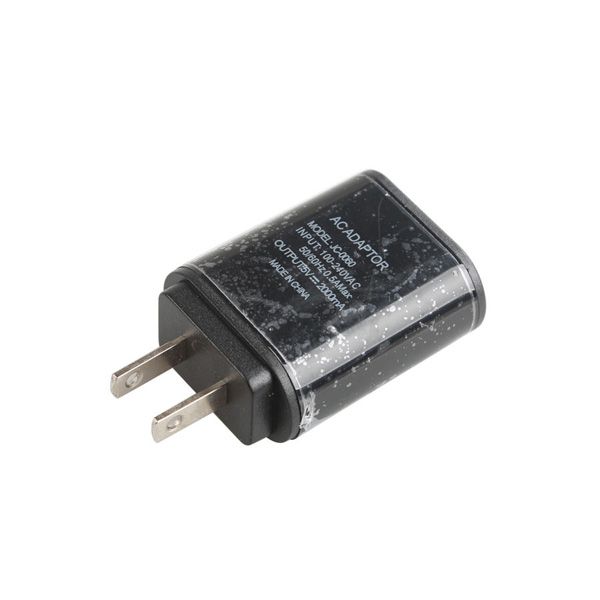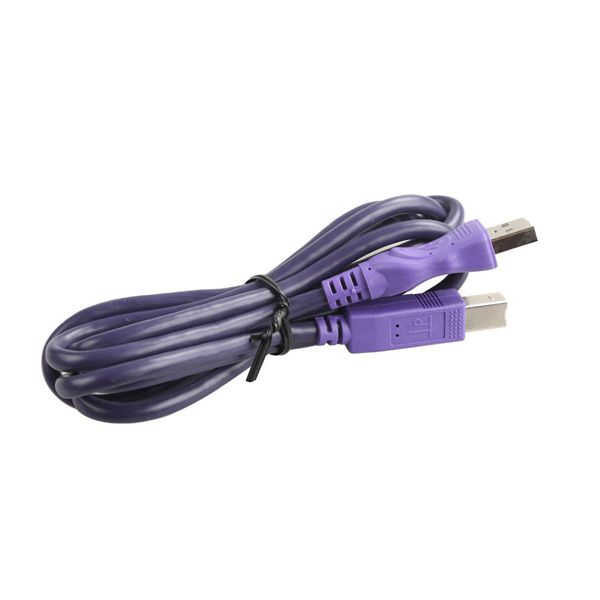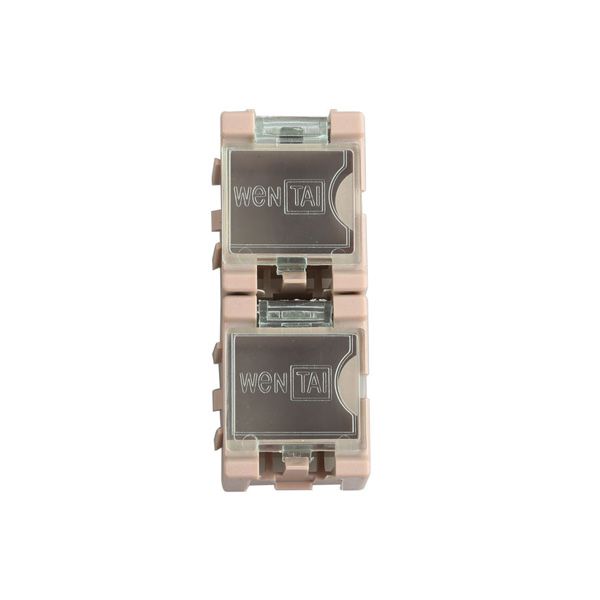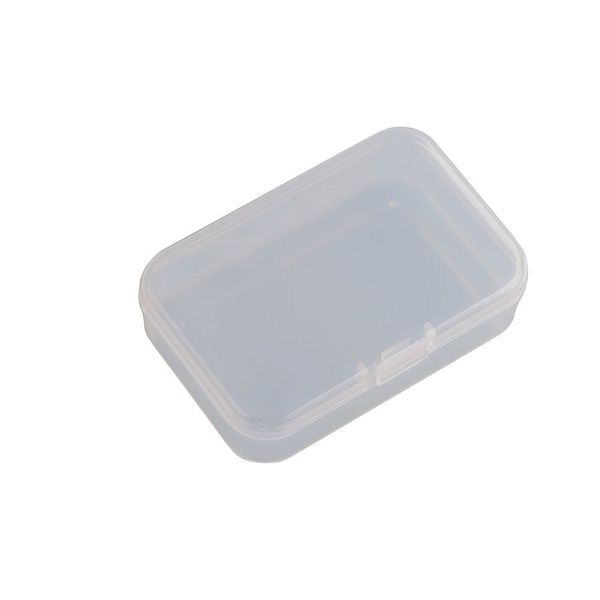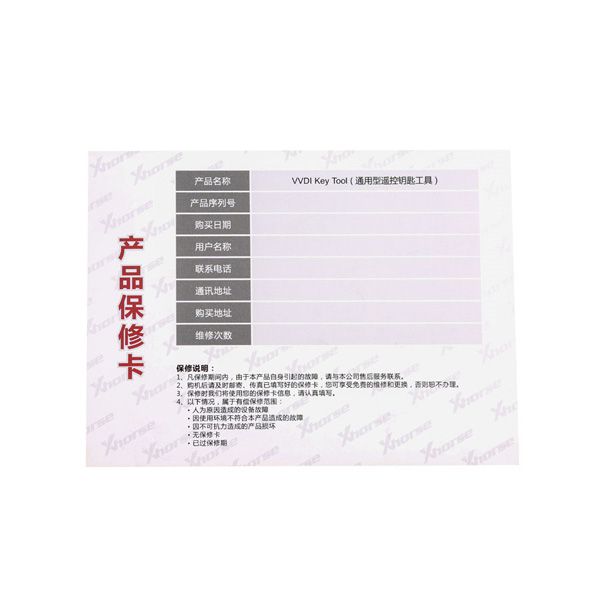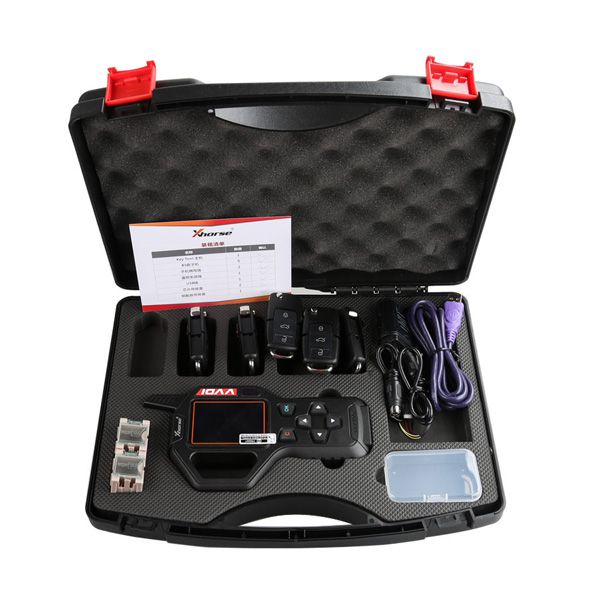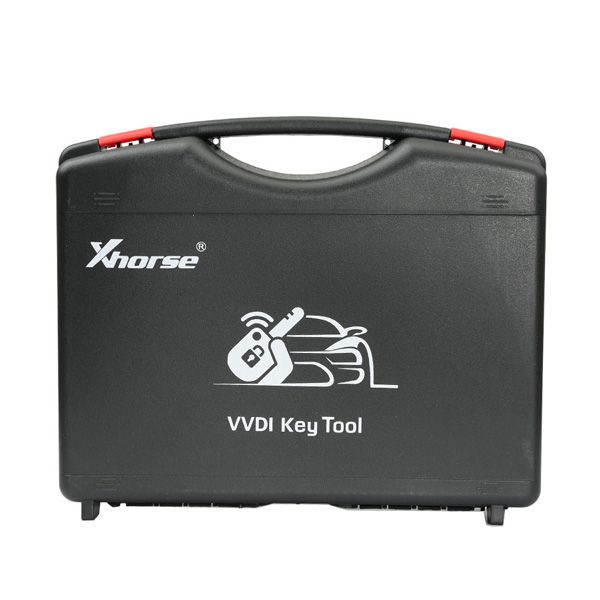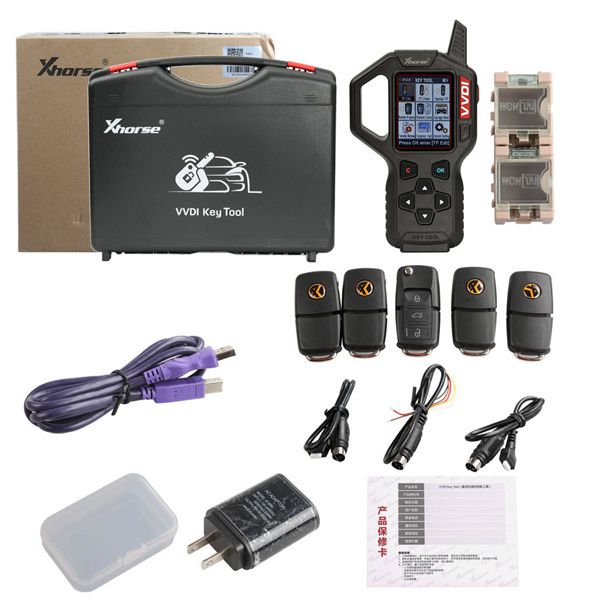 Original V2.4.1 Xhorse VVDI Key Tool Remote Key Programmer European Version
Original Xhorse VVDI Key Tool, the best professional key programmer for VAG, it will cover more VAG models than FVDI or VVDI.
Shipping:

Airmail Post


Estimated delivery time:

7-45

working days.

See details»

Returns:

Return for refund within 7 days,buyer pays return shipping.

Read details »

Support:
Product Details

Product's Reviews
Original V2.4.1 Xhorse VVDI Key Tool Remote Key Programmer European Version
Top 6 Reasons to Get VVDI Key Tool:
1. Latest version: V2.4.1, Firmware Version: 1.1
2. Xhorse VVDI Key Tool remote maker supports most common remote types in the market; it is reliable and easy to use.
3. VVDI key tool remote generator can perform these functions:edit transponder, clone transponder, test frequency, clone Remote, generate remote, generate garage door remote controller, unlock smart card etc.
4. In a word, Xhorse VVDI Key Tool is a device with multi-functions.
5. With VVDI Key Tool Adapters(SK203-F), can renew different kind of original used remote key(The Adapters need to buy separately,not include in the package). If you need VVDI Key Tool with adapters, please choose SK203-B1+SK203-F on our site.
6. This is European version of VVDI Key Tool, can support more European cars. If you're from American or Canada, please choose VVDI Key Tool North American Version SK203-B1
VVDI Key Tool European Version Update Infomation:



Xhorse VVDI Key Tool Function:
Eifficiency Device,simple and easy for getting your work
Support nearly all common remote types that can be generated in the market
Transponder Edit
Support data edit of 36 46 47 60 70 common transponder & prepare parts of special transponder.
Transponder IC Duplicate
Support 46 42 11 12 4D immobilizer transponder IC duplicate.
Frequency & Power Measure
Support frequency test of 27-900MHz & power measure 300-450Hz.
Duplicate Remote
Support duplicate parts of keeloq roll code & fixed code remote key with arbitrarily frequency.
Prepare Remote
Support prepare up to 400 types of vehicle remote keys.
Prepare Garage Door
Support prepare more than 100 types of garage doors remote.
Renew Remote
Support renew parts of NXP keylessgo keys & normal keys.
How to use VVDI Key Tool:
(Here take Generation of MG3 433 Remote Key for example)
1. Open VVDI Key Tool remote maker, select "Remote Generation"
2. Select vehicle country/ region,i.e China
3. Select Vehicle Make:MG
4. Select model: Old MG3 433
5. Connect VVDI key tool with vvdi mini remote programmer, click on generate
6. Select corresponding remote type, wireless or wire remote
7. After select generation remote, vvdi key tool will generate barcode automatically, take a photo of the barcode
8. Use decode device to decode the remote key with the barcode.
The new generated remote is almost the same as original remote with barcode
VVDI Key Tool Remote Programmer Update Plan:Free download Xhorse Update Kit

Latest software refer to the
update kit
. Newest now is v2.4.1

VVDI Key Tool V2.4.1 (2018-07-30)
1.Add VVDI universal smart key(PROX) generate.
2.Add PSA renew.
3.Fix remote frequency test.
4.Optimize remote clone.
5.Optimize ID48/ID46 transponder clone.
VVDI Key Tool V2.2.2 (2018-02-03)
1.Repair and improve 96 bit 48 data acquiation
2.Repair and improve ID48 read and write
VVDI Key Tool V1.2.8(2017-04-26)
+ Remote Renew
-
BMW
-F.315*
-
BMW
-F-434*
-
BMW
-F-868*
-BMW-CAS-315
-BMW-CAS-868
-8k0959754-C (Does not turn on the LED light of the remote) - Possibility Incorrect firmware
-8k0959754-J (Does not turn on the LED light of the remote) - Possibility Incorrect firmware
-8k0959754-D (LED light is OK) - Not tested yet in car
-Hyundai (Do not detail model)
* Sure some models like F series, will not work, like to passed with VVDIprog. And Audi see error in the (C and J).
+ Remote Prepare. V4
-Iden KEYDIE - (PCF7947) None Remote.
VVDI Key Tool V1.2.7(2017-04-02)
*Must be used 2.1.2 version upgrade software to update the firmware
*Must be used [fixed] function to update the firmware
1 fixed the remoter database damaged bug
2 fixed the internal firmware damaged bug
3 fixed the remoter clone bug
4 added the calculation of hundyai keylessgo password
VVDI Remote Maker V1.2.6 (2017-3-25)
1, repair the 46 clone bug on part of models
2, add TPX3(ID46) in clone transponder list
3, add to view the ID46 detail data in TP-clone dialog(after clone success,press [right] button to check data)
4, fixed bug of 4d clone
5, fixed part of the fixed code clone bug
6, add the special clone function for part of remoter
7, add fixed code edit function
8, add sort car brand in remote generate function
9, fixed some UI bug
VVDI-Key Tool V1.2.5(2017-2-23)
1, support clone PCF7936/46, TIRIS-4D(40-bit) 4C, PCF7935(ID33 ID42), T5(11 12 13);
2, support to edit 48 46 4d 7935 & common transponder
3, support to make special transponder image such as TP23 TP24 ID33 ID40 ID42 ID44 ID46 ID60 ID67 and so on;
4, support to generate hundreds of key model
5, support to clone most of fixed code and Keeloq roll code remote key, such as pt2240, lx918, hcs30x and so on;
6, support to measure the key's frequency & power
VVDI Key Tool Supported ID48 Cloning List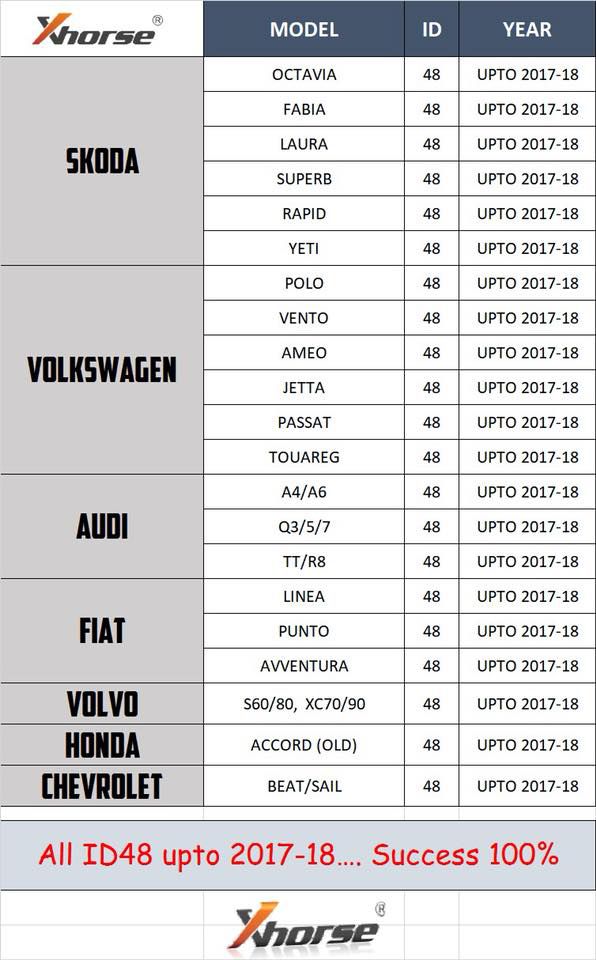 Customers Feedback:
Recently customers feedback to us about VVDI KEY TOOL remote programming problem,customer can refer to following information:
1. Please update to latest firmware version 2.0.6 first [update software version 2.3.9](all different version released except India version)
2. When programming remote get prompt'Remote hardware version is too low'means your remotes must be Chinese version.chinese version remote only support in Chinese version device,
cannot support other version devices
3. All English version remotes can use for all overseas device(except India(in)/Malaysia(ma)/China(ch) version),such as Europe(eu)/NorthAmerican(na) they can use same version remotes
VVDI Key Tool Package List:
1pc x VVDI Key Tool remote maker main unit
5pcx Remotes keys
2pcx Programming cable
1pcx Remote renew cable
1pcx USB cable
2pcx Transponder storage box
1pcx Key blank storage box