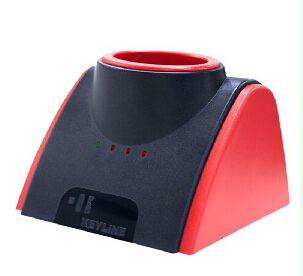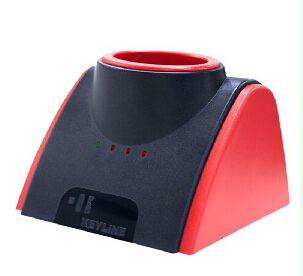 Keyline 884 Decryptor MINI TKM Xtreme Kit ID48 Full Car Transponder Key Cloning Tool Keyline Smart Cloner
Keyline 884 Decryptor MINI is a simple device to copy ID48,provides you a wide range of opportunities to copy the keys almost 95% of cars. In addition, you can copy ID48 for a price much lower than offered by other competing companies!
Shipping:

Express Shipping Service


Estimated delivery time:

3-15

working days.

See details »

Returns:

Return for refund within 7 days,buyer pays return shipping.

Read details »

Support:
Product Details

Product's Reviews
Keyline 884 Decryptor MINI TKM Xtreme Kit Car Key Cloning Tool
Top 4 Reasons to Get Keyline 884 Decryptor MINI:
1.Original Keyline Smart Cloner: can copy almost 90% of various types of keys for vehicles currently on the market. Copying ID48 transponder only takes place in approx. 2 minutes!
2. Megamos Xtreme Crypto Cloning Kit for ALL ID48 Chips
3. When Megamox Xtreme is used with Smart Cloner 884 Decryptor MINI, is able to copy almost 95% (about 2000 models) cars, trucks and motorcycles.
4. Supports Update online for 1 year
Keyline 884 Decryptor MINI Description:
884 Decryptor Mini is simple to use: just connect it to your Android smartphone or tablet, with USB-OTG capability (for more details click here), or to a PC WINDOWS (7 and subsequent versions) with an Internet connection, download the Keyline Cloning Tool mobile App* or the PC Software and start the transponder-equipped car key cloning procedure without having to press any buttons and also without connecting to a power outlet.
The led lights on the 884 Decryptor Mini inform the user of the various phases of the cloning procedure, while the interface displayed on the screen of the smartphone, tablet or PC takes the user through the whole procedure. An easy system that can be used with extreme simplicity everywhere.
Its extremely high calculation power, maximum flexibility and ease of use guaranteed by an easy and quick updating procedure, make it the ideal choice for automotive professionals.
884 Decryptor MINI
Feature:
You can use glass transponder, to fit the transponder key keyline pilot KeyDIY keys or OEM,
You can use Carbon transponder to fit the transponder key keyline pilot KeyDIY keys or OEM,
You can use the electronic "head" to fit the finished tip and so. "Fork" into caves,
Create a pilot Ford Fixed Blade for both Tibbe and HU101,
Create your own emergency key to Nissan or
BMW
,
copy to ID33 transponder using T5,
copy to ID41, 42, 44, 45 using the carbon TK50 transponder or electronic "head" TK50,
copy to ID4c, 4D, using ID46 glass transponder or electronic "head" TK100,
Megamos to copy ID48 transponder into a glass GKM or electronic "head" TKM.
Completely New Features:
Clone-2-Process - go ahead and disconnect from the server and the backup process will still continue - when the key is ready you will get an email notification! Completion key will take less than a minute!
Clone-AutoConnect - the system will automatically remember at what stage you finished the copying process, even if your phone in the middle of the process turns off - after charging the phone does not have to start all over again.
Keyline Multi-Clone - This option allows you to start the copy of the new key, even though at the same time takes longer process of cloning another. Option to copy multiple keys at the same time is no longer available!
LEDs built into the Smart Cloner 90 Wi-Fi allow users to easily gain insight into the process of copying. The interface displays on screen tablet, phone or computer shows the user on a regular basis the progress of the copy, making operation easy.
Megamos Xtreme Crypto Cloning Kit for ALL ID48 Chips:
Megamos Xtreme Crypto Cloning Kit is a FIRST general of affordable copy all Megamos® Crypto Transponder Keys (ID48) in just two minutes!
This device provides all automotive
locksmith
and a full range of professional services. You no longer need to worry about complex diagnostic devices, tokens, codes or strange devices. Megamos Xtreme is fully compatible with Smart Cloner 90 Wi-Fi and Smart Cloner 90 Standalone (884 Decryptor Ultegra). Brand Keyline offers special dedicated "brackets", matching electronic "head" TKM.
What are 884 Decryptor Mini's main benefits?
With ID48 coverage, it pays back in four jobs;
It adds the lucrative ID48 cloning to what you currently offer;
It offers the same cloning coverage as other super cloners but at a quarter of the price;
It is cheap and reliable: it is a bargain even if you just use it for ID48 cloning;
For key cutters and car key cloners: the 884 Decryptor Mini is a cheap kit to get ID48 cloning and a lot of the cars covered are still around. After four jobs it pays for itself and it is a huge job count you can add to your services for very little;
If you are an auto locksmith: getting a pin code on some older models can be time consuming and sometimes impossible, and so a clone option keeps you the job;
For new starts: the 884 Decryptor Mini gives you a complete cloning package that clones the keys of around 85% of cars on road and for a quarter of the price of its nearest rival. It also offers the exclusiveID48 cloning and so far more cloning possibilities than any other cloner for a fraction of the cost.


Transponder Cloning:
Texas fixed code
Texas Crypto
Philips fixed code
First generation Philips Crypto**
Second generation Philips Crypto
Megamos fixed code
Megamos Crypto*** (to be activated with TKM. Xtreme Kit and TKM. Starter Kit)
Megamos Crypto (for Kia, Chevrolet-Daewoo, Pontiac)
Keyline Keyless Kit
Keyline RFD100
All the brands and trade marks mentioned here are the exclusive property of the respective car manufacturers or groups.
Regarding first generation Philips Crypto transponder, 884 Decryptor Mini can clone some PH1A; but not PH1B, PH1C, PH1D, PH1E and also Keyline RK60 remote controls.
In order to clone TKM-supported Megamos Crypto transponders, the 884 Decryptor Mini must be activated through the TKM. Xtreme Kit or TKM. Starter Kit. For a complete list of models that can be cloned to date, please consult the TKM. Xtreme Kit and TKM. Starter Kit pages. To get information on prices, please contact your area sales agent or the nearest distributor.
Package including:
1pcs x Keyline 884 Decryptor MINI TKM. Xtreme Kit Car Key Cloning Tool