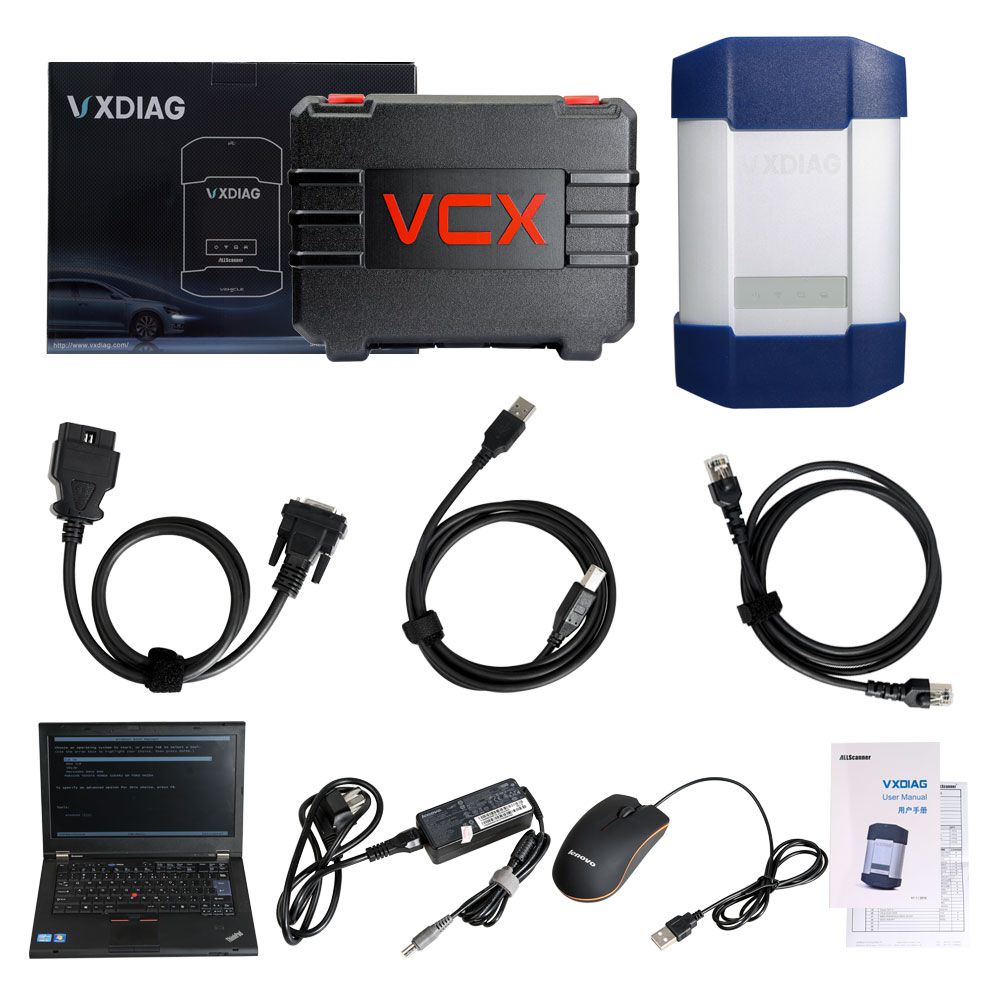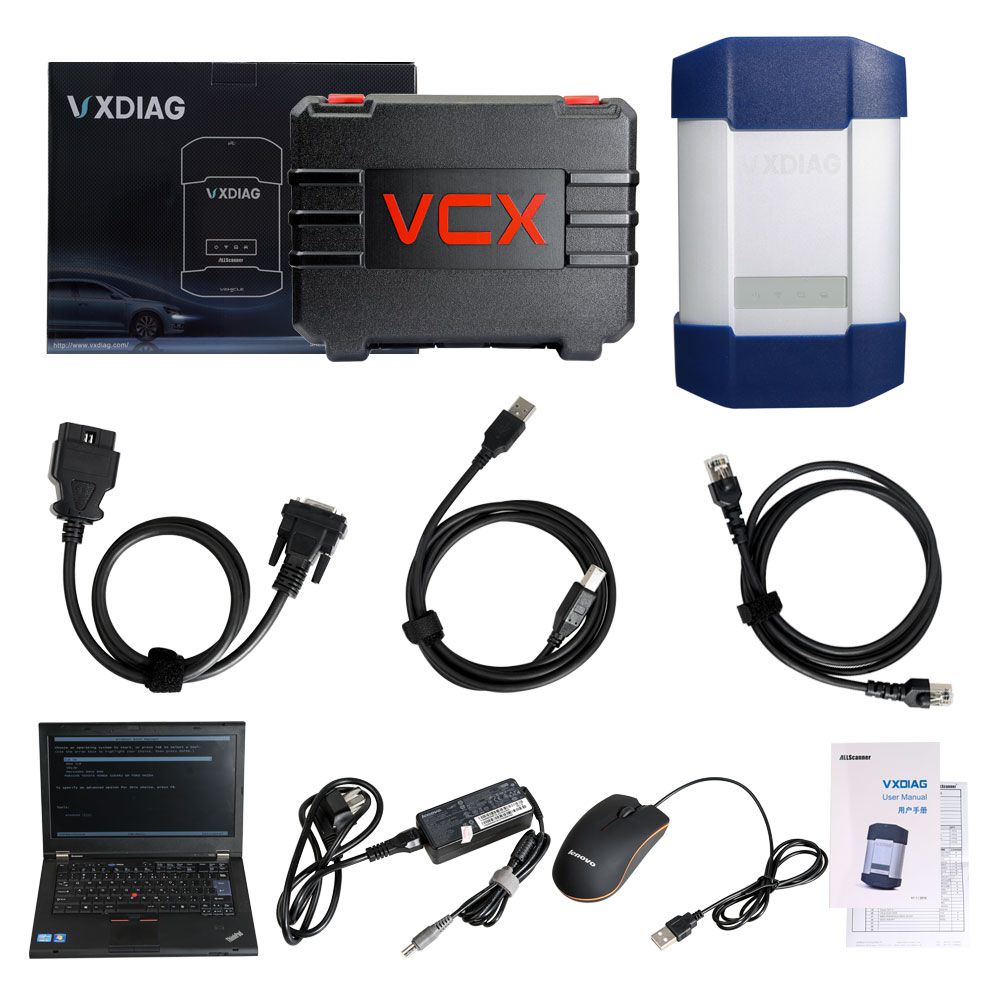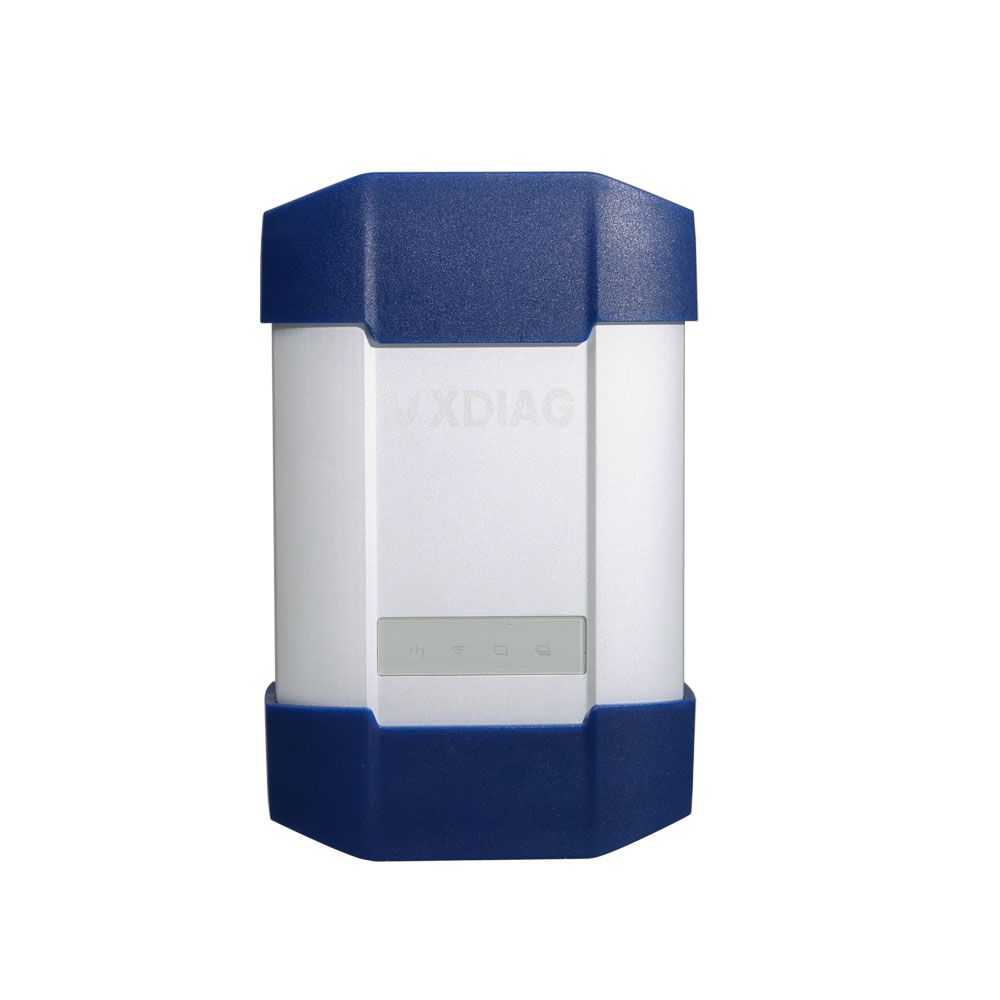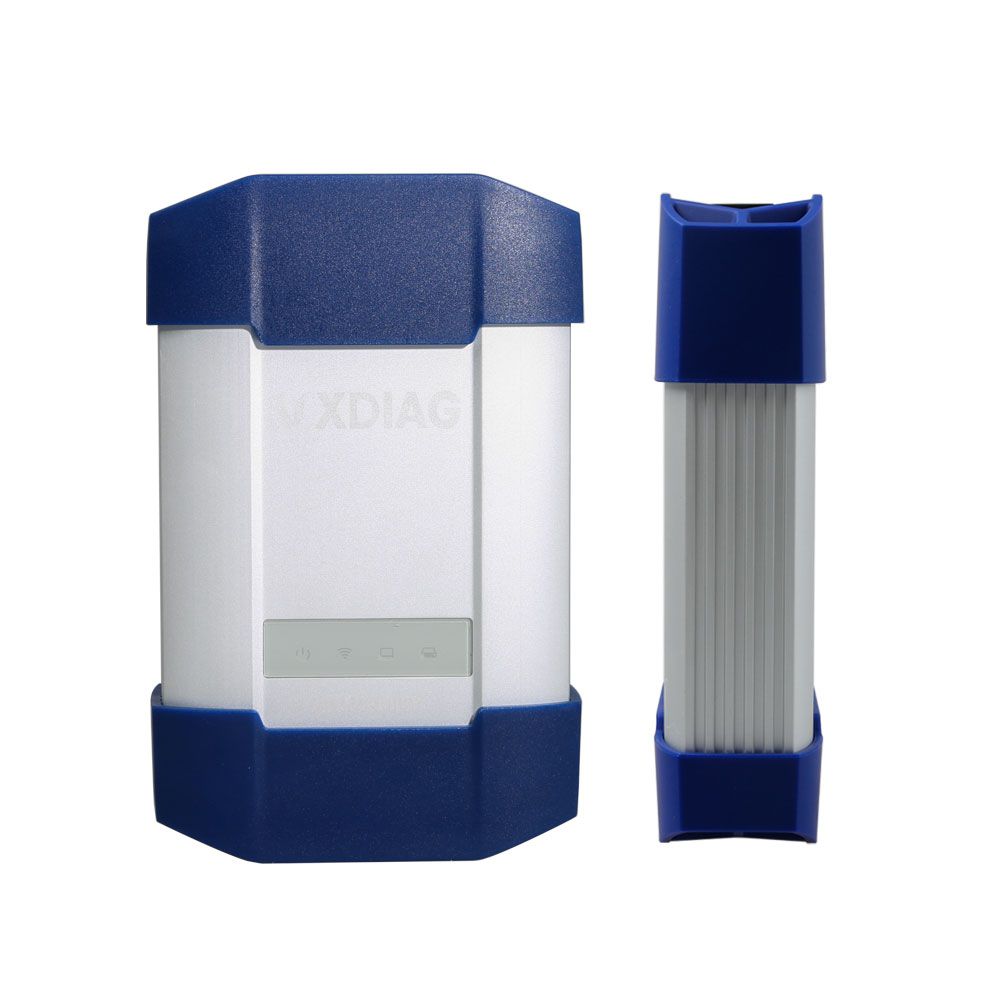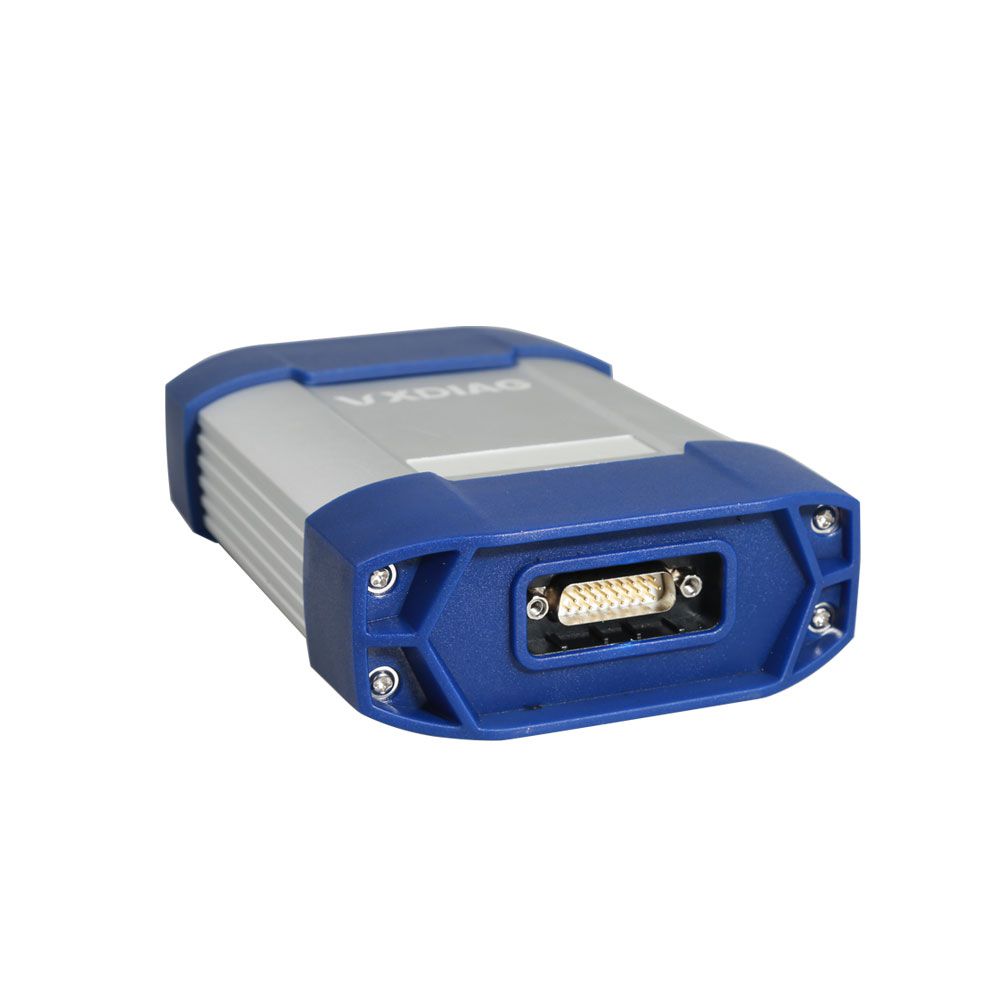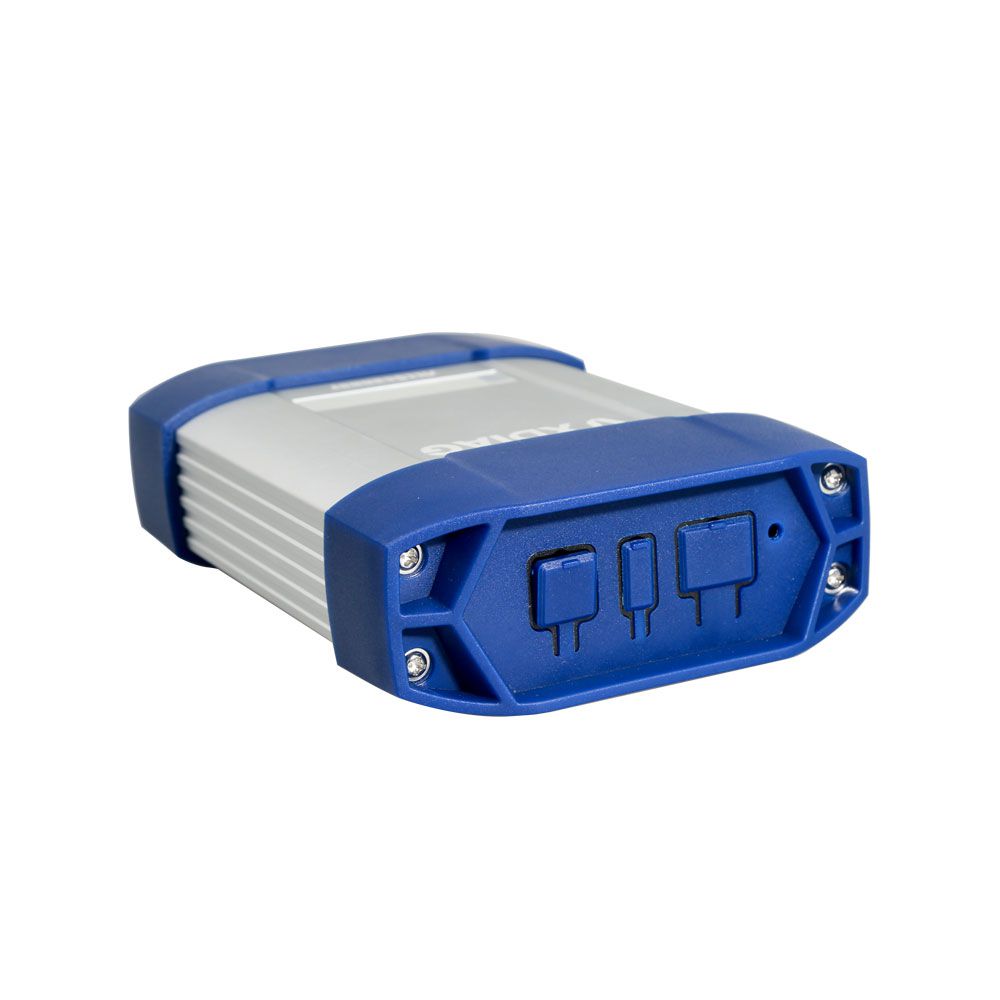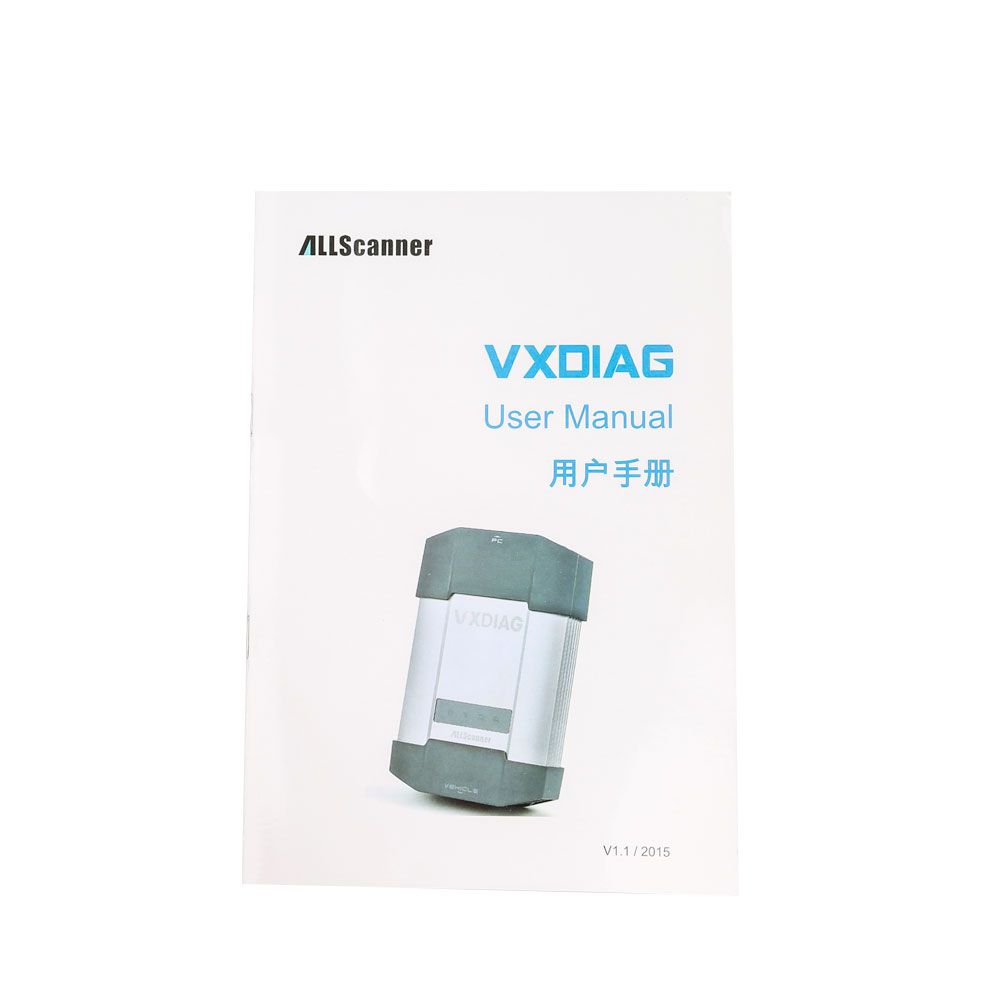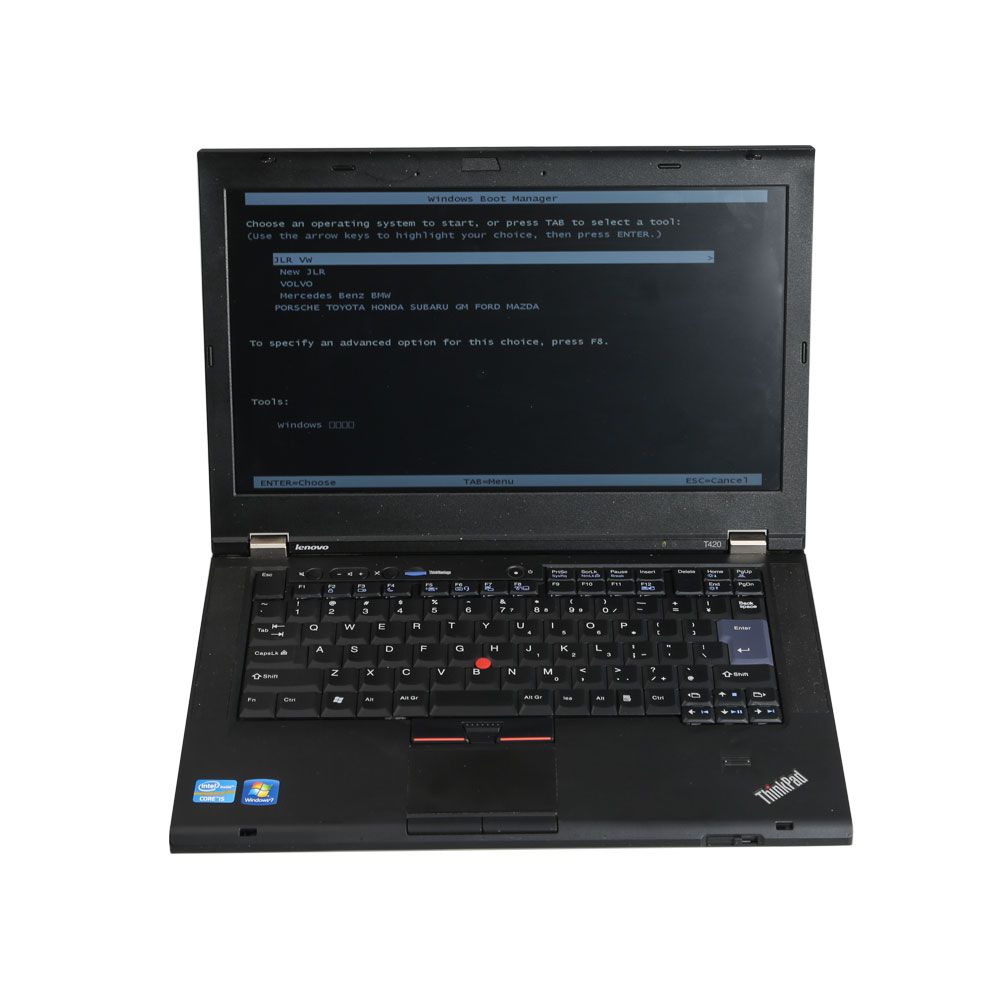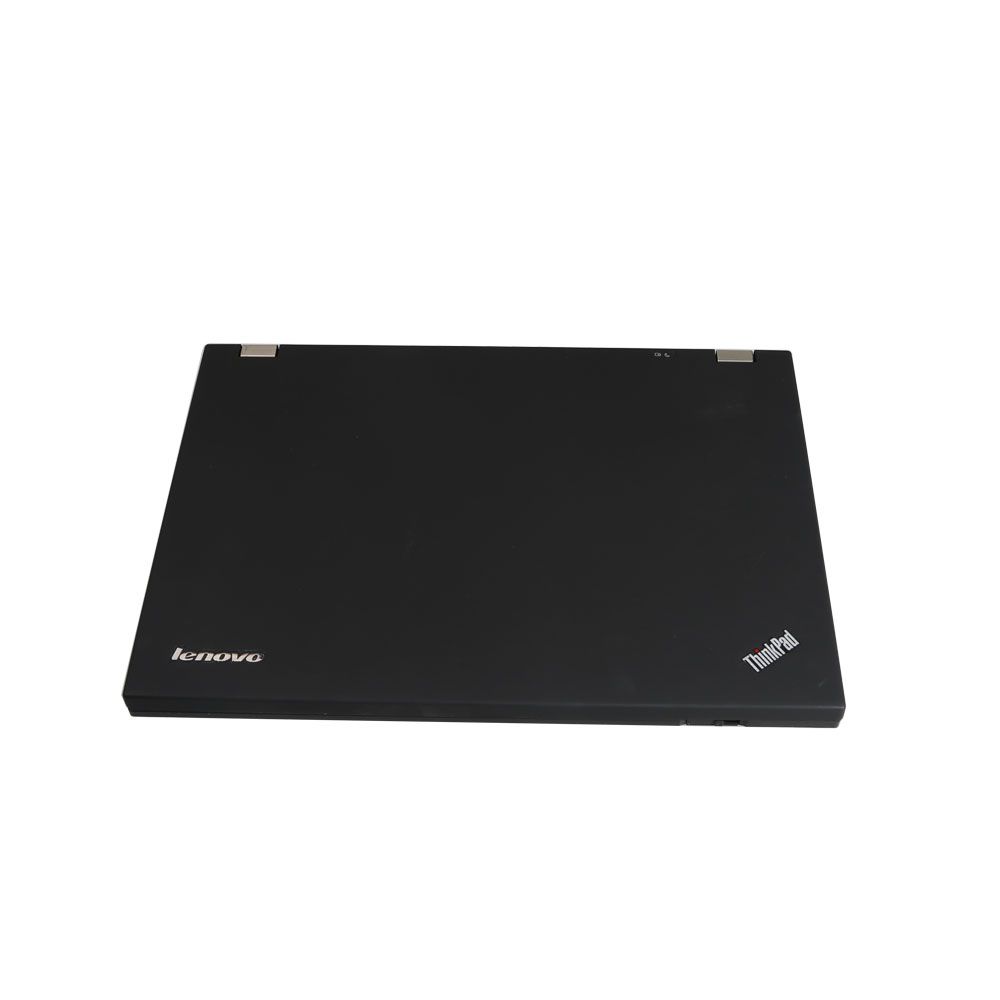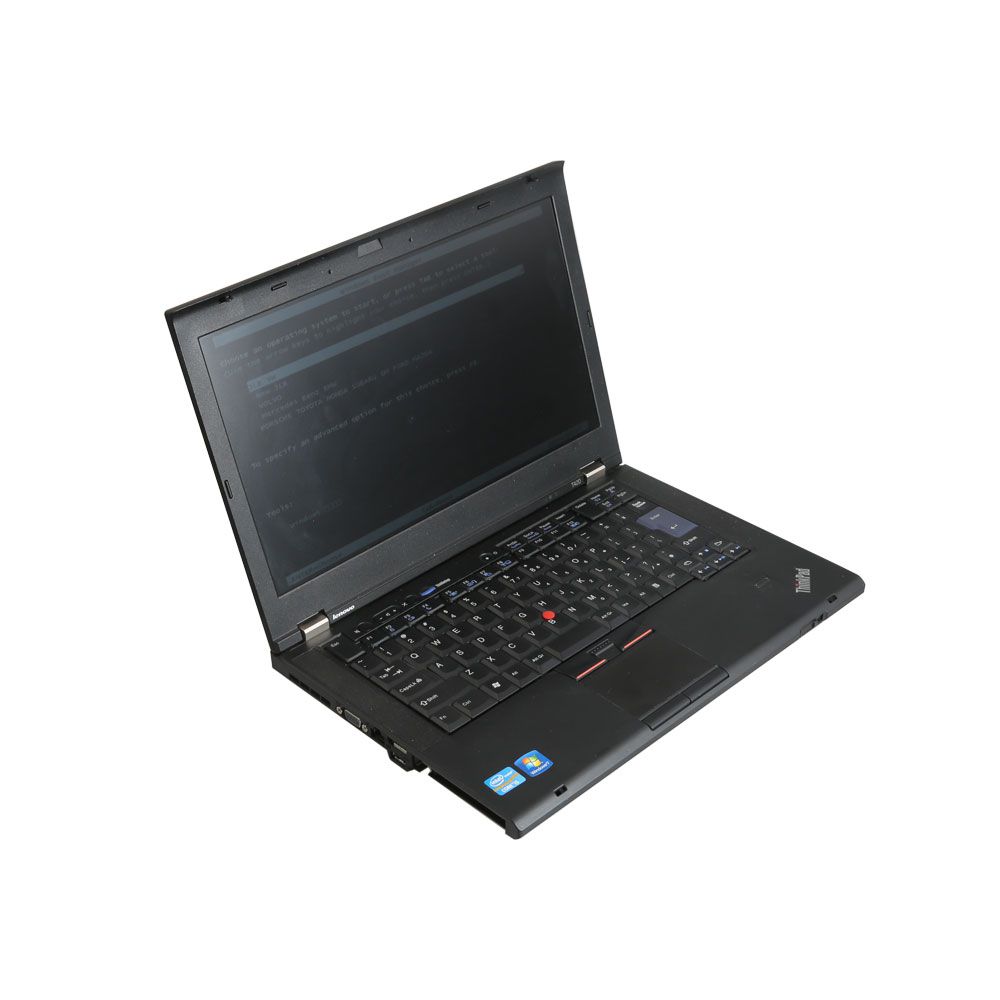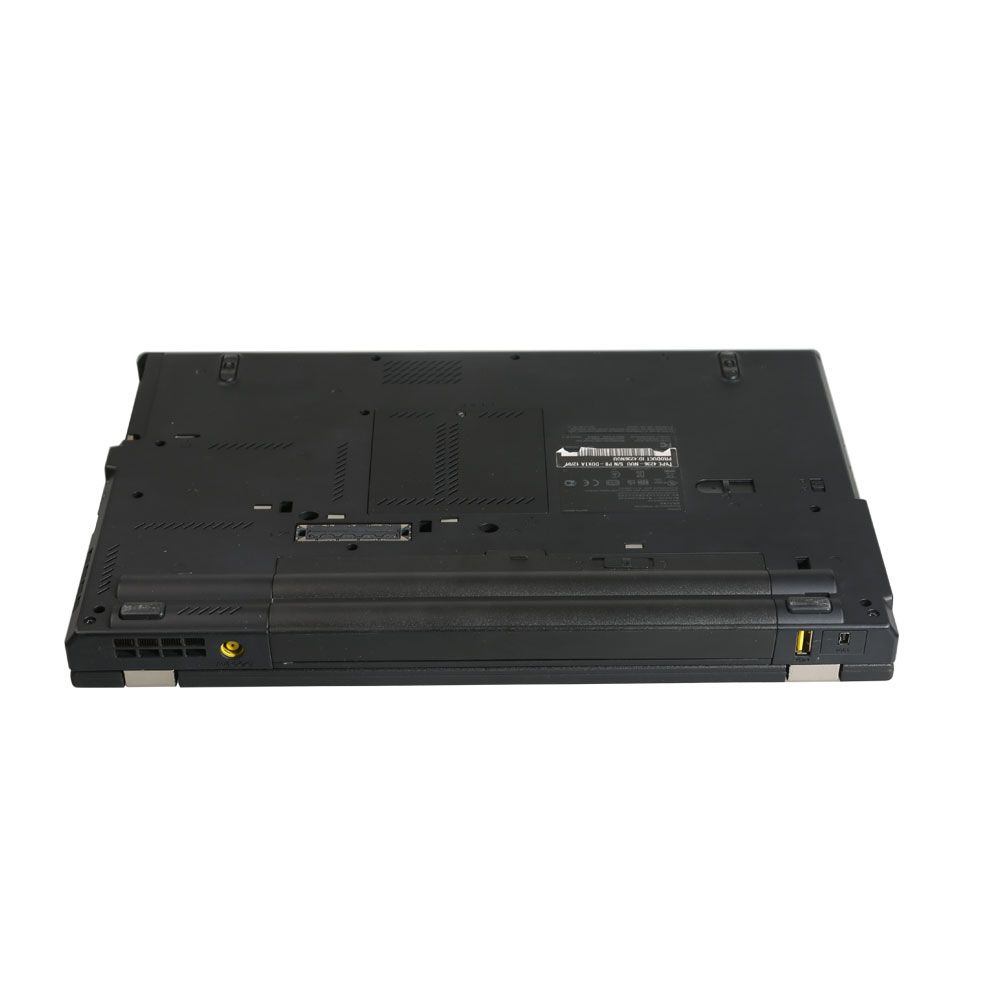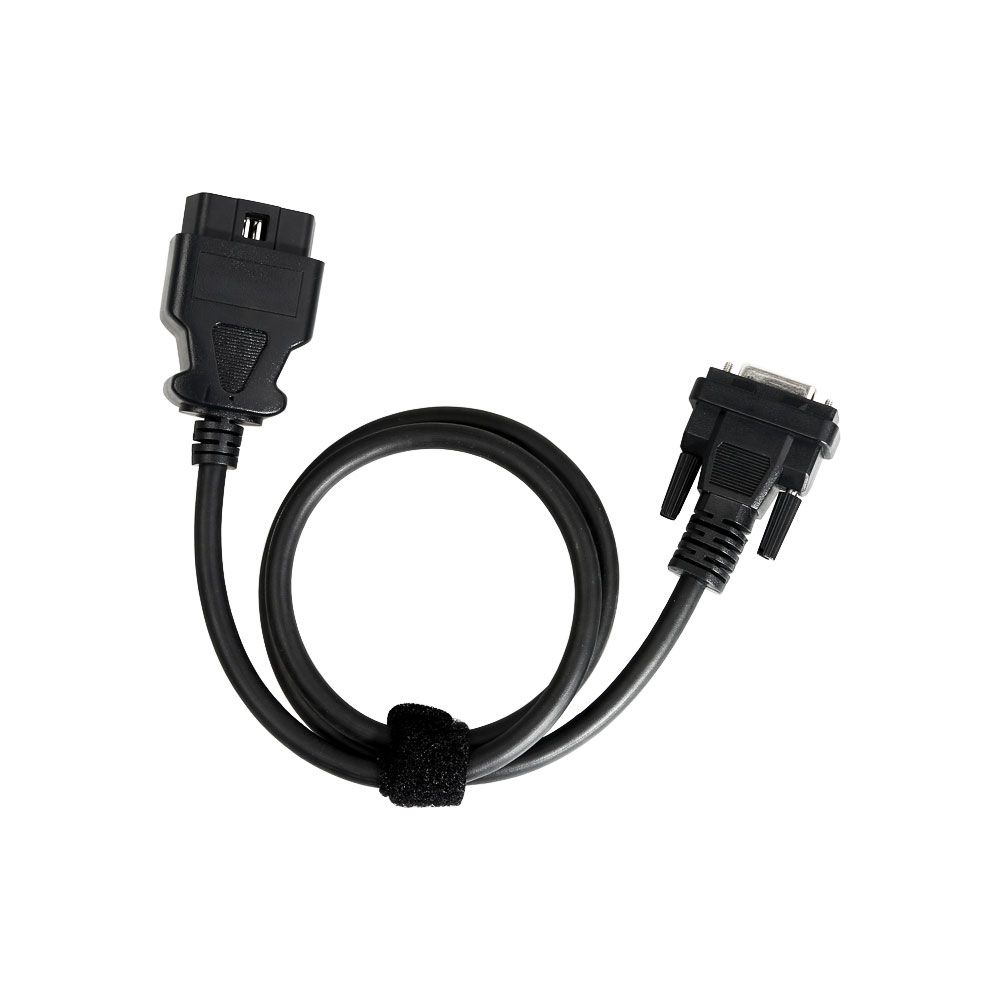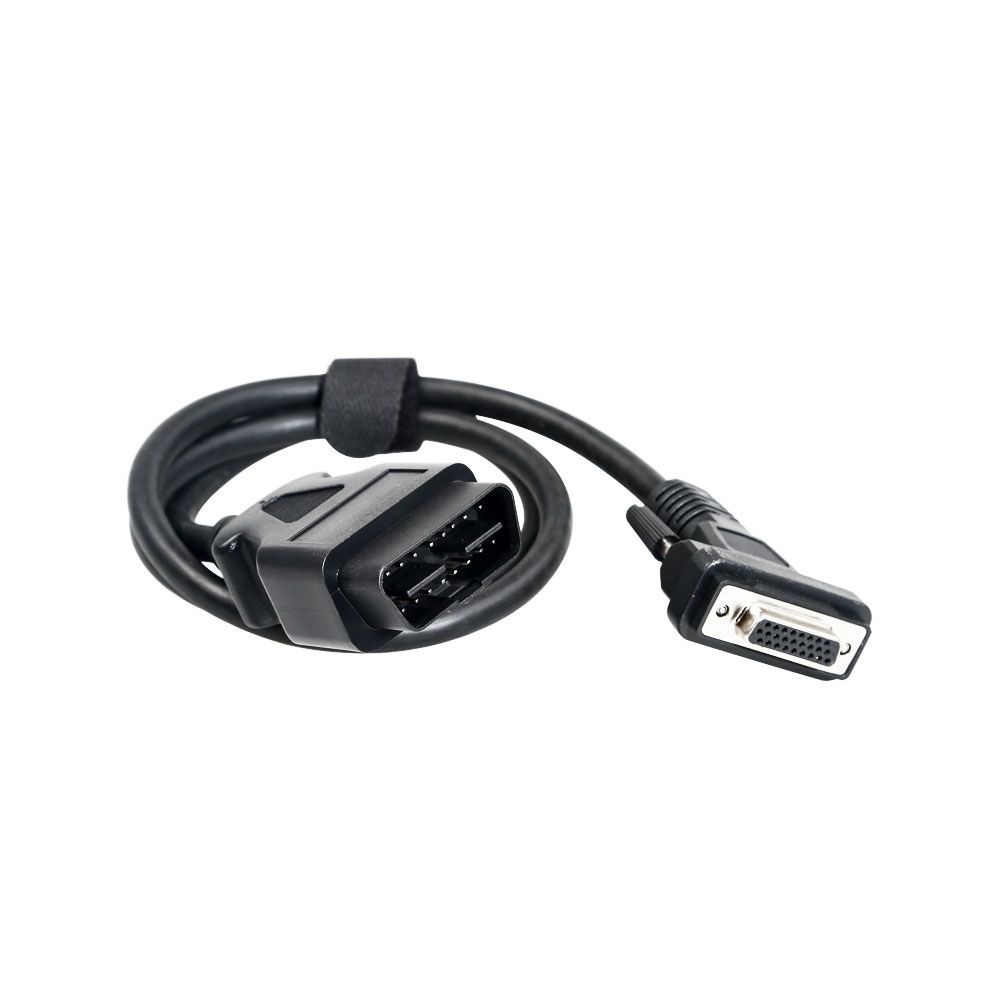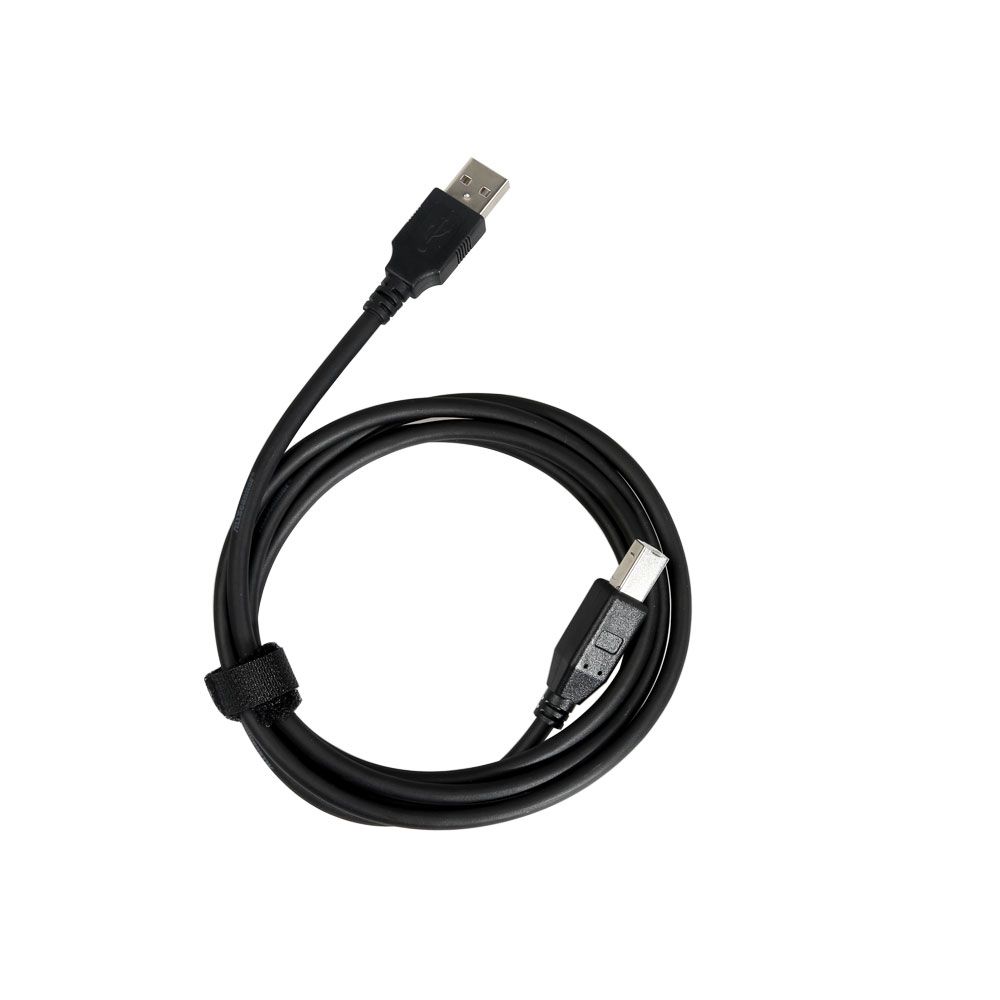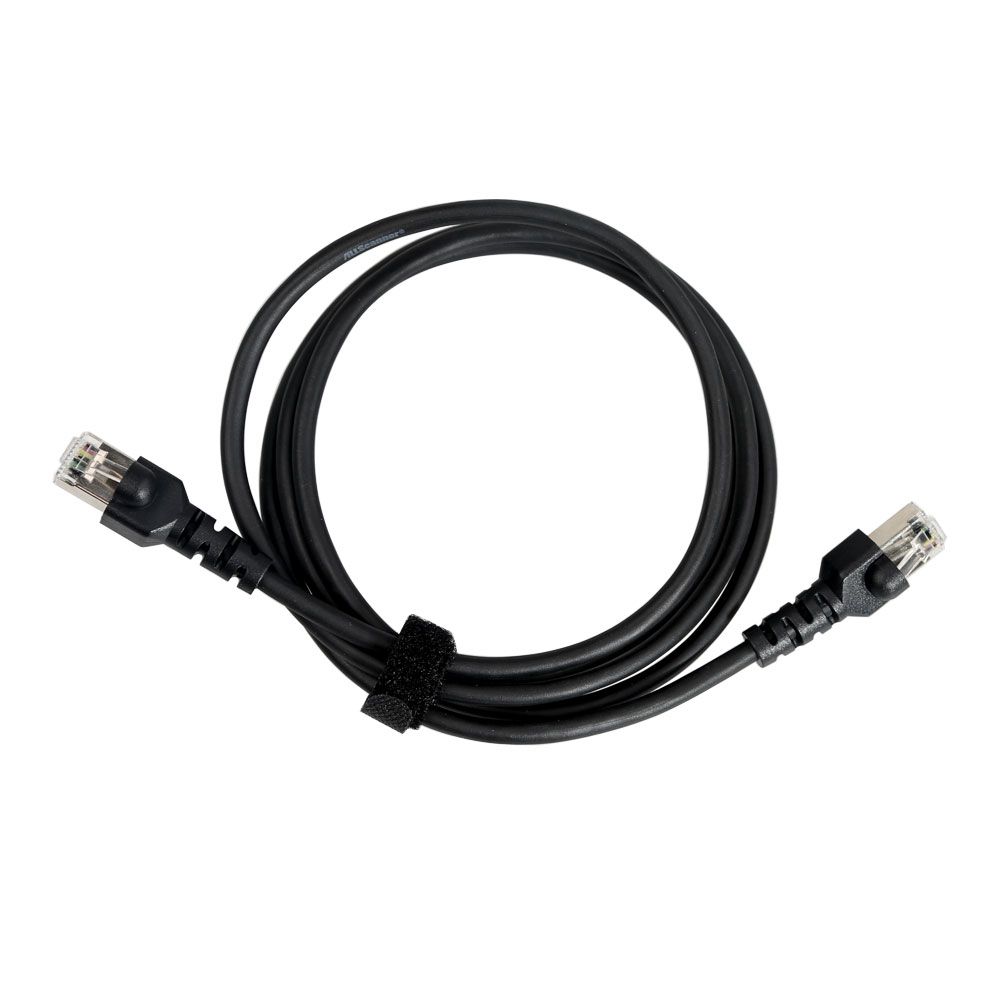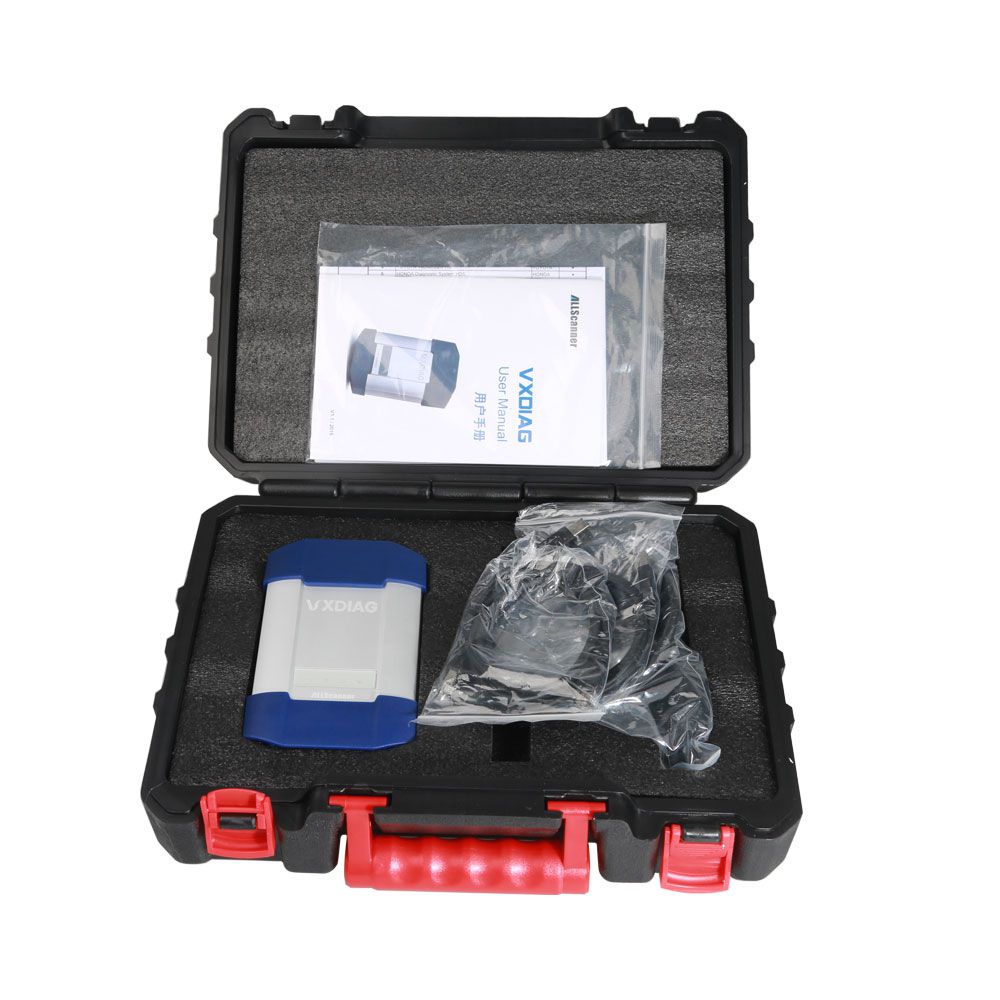 VXDIAG Multi Diagnostic Tool for HONDA,GM,VW,FORD,MAZDA,TOYOTA,PIWIS,Subaru,VOLVO,BMW,BENZ with 2TB HDD & Lenovo T420
This is VXDIAG MULTI Diagnostic tool with full Software for all Car brands, including HONDA GM VW FORD/MAZDA TOYOTA PIWIS subaru VOLVO BMW BENZ.This package includes Second Hand Laptop Lenovo T420 and 2TB HDD, no need to install software, users can use directly when receive.
Shipping:

Express Shipping Service


Estimated delivery time:

3-15

working days.

See details »

Returns:

Return for refund within 7 days,buyer pays return shipping.

Read details »

Support:
Related Accessories/Similar Items
Product Details

Product's Reviews
VXDIAG Multi Diagnostic Tool for Full Brands including HONDA/GM/VW/FORD/MAZDA/TOYOTA/PIWIS/Subaru/Volvo/BMW/BENZ with 2TB HDD and Lenovo T420
Please attention : This set does not include JLR DOIP, PIWIS3 License.
The hard drive comes with
BMW
,
BENZ
,
GM
,
FORD
/ Mazda,
TOYOTA
, Honda,
VW
ODIS,LandRover/
Jaguar
, Subaru,
Volvo
,
VW
,
Porsche
Software.
Support Newer vehicle diagnostic & programming
Compatible with OEM diagnostic software
Software version:
TOYOTA
13.00.022
HDS 3.101.011
FORD
112
GM
tech2
win 16.02.24, GDS2 2018
Volvo
2014D
JLR 153
VW 4.3.3
MAZDA 112
BENZ
2018.12
BMW
4.14.14
Porsche
18.1
ALLSCANNER
VXDIAG
Multi Tool Functions & Features
1.VXDIAG for BMW function introduction

The new BMW software can perform programming and coding for all BMW E/ F/ G series cars. Same as BMW ICOM A1 / A2 / A3, ALLSCANNER VXDIAG A3 supports all BMW software and is good at fiber programming.

The main diagnostic software includes:
BMW ISTA-D (Diagnostic);
BMW ISTA-P (Programming)
BMW Group ISPI (the fourth generation of BMW diagnostic software client);
E-SYS (Engineer Software for F series, available for programming, coding, Chinesization, realize hidden functions, advanced features);
WINKFP (for E series: programming, upgrade and downgrade);
Tool32 (enter key, import codes, delete certification, advanced features of BMW series);
INPA (read vehicle information, diagnosis, read and clear Trouble Codes);
BMW Coding (for E series: import data, change the code or realize hidden functions);
KSD2 (offer full vehicle repairing information for diagnosis or programming);
NCS-Expert tool (for E series: set codes, realize hidden functions and change settings);
BMW software includes the engineer version, which is the quick and easy diagnostic programming and coding system that German BMW engineers are using. The system is designed in English and German. The Engineer version is so practical and powerful that it can achieve professional features which all the original professional computers can realize, can change the language into Chinese through the OBD port for import cars (Europe regulation cars, the United States and the United States, Africa, etc.). Features mainly include: diagnosis, programming (incl. programming one module only), coding, realize hidden function, new features activation, the module system update.

BMW software version: Diagnosis: ISTA-D v40.01.21, Programming: ISTA-P v3.59.4.004

Following functions can be activated based on the existing configuration model:

01 use the button in the cab to close the trunk (electric tailgate), to terminate the reverse operation at any time (available in cars with the electric tailgate)
02 activate the Bluetooth phone function, to automatically play the music inside the phone every time you start the car. (Available in models with a USB port in the armrest box or gear)
03 support audio and video playback via USB cable as well as via iPod.
04 connect to the phone through the Wi-Fi (mobile phones are required to install software)
05 open the voice recognition function (currently only available in English digital telephone dialing)
06 operate the navigation menu when driving, watch DVD (Even the original car is available with CD, you can also watch DVD)
07 Active internet applications (available in post 2012.09 models with professional navigation, but some unsupported with unclear reasons)
08 immediately fold the rear-view mirror with the remote control (for the original car, owners need to press the lock key for 1.5 seconds)
09 activate gearbox program on the sport cars, at a quicker response for speeding up. But it will cause fault codes in ECU test in the 4S shop. (NOT recommended)
10 effectively prevent rear-end collision because brake lights flash quickly when braking severely (for 3 Series 5 Series, testing)
11 use mobile phone traffic to surf the Internet on iDrive via the phone Bluetooth (not tested yet)
12 adjust the warning speed of changing a lane (available in high-end cars with the rearview mirror with the dead angle warning indicator) (not tested yet)
13 automatically released the handbrake (parking button) when the vehicle is started (testing)
14 add the lane departure system and roadside warning identification function (available in optional cars with front cameras) (not tested yet)
15 L7 around Sound Pro

Personalized Customization

1. Set Seat Belt Alarm time (second/sec)
2. Disable passenger Seat Belt Alarm
3. Disable driver Seat Belt Alarm
4. Set the engine on/off status the same as that before the ignition off or the default status off.
5. Set the central lock automatically unlock when ignition off
6. Set Fuel Economy Mode as default mode after ignition on
7. Enable roll up window when open car door
8. Enable the option of DRL (Day Running Lights) on or off.
9. Set Highlight auxiliary and intersection traffic light "Automatic"
10. Enable to adjust DRL brightness (the default factory setting is brightest)
11. Set fog light turn on while headlight is on
12. Enable to Lock/Unlock sound and adjust the volume
13. Enable auto close sunroof when raining (May lead to initialize sunroof, it will work only after ignition on for 10 seconds, not very effective.)
14. Set windshield wiper Back in place when ignition off
15. Set sunroof automatically close in a tilted state (It needs to initialize sunroof)
16. Set the turn signal light on/off times (F30)
17. Enable CIC menu display CI version
18. Three Bluetooth phone rings available
19. Enlarge phone number and text storage (25 to 50) A/C (Automatic Air Conditioning)
20. Set indoor internal circulation memory the same as that when the ignition off last time.
21. Set air conditioning memory the same as that when ignition off last time.
22. Display engine output power and torque on navigation screen
23. Cancel home screen boot delay confirm message
24. Cancel rear view camera statement when reversing
25. Display available gas station on navigation
26. Display speed limit info (Need hardware support)
27. Display engine torque menu
28. Auto headlight
29. TPMS
30. Display tire pressure and temperature (Need hardware support)
31. Adjust mile to kilometer
33. GPS time synchronization
34. Dashboard stimulate instant fuel consumption: change from 20 to 30
35. Enable dashboard light on always
36. Enable dashboard light always on at night (For BMW 535, GT, 7 series and part of BMW 530)
37. Enable dashboard light always on at daytime (For BMW 535, GT, 7 series and part of BMW 530)
38. Enable dashboard lights turn grey (For BMW 535, GT, 7 series and part of BMW 530)
39. Enable dashboard lights turn orange or grey (For BMW 535, GT, 7 series and part of BMW 530)
40. DS Mode display current shift from S1 to S7
41. Set Head-Up Display (Navigation map distance and turn signal, etc.) (Need hardware support)
42. PDC reversing radar is changed vertically and horizontally

2.VXDIAG for BENZ function introduction

Benz software include two versions of PASSTHRU & PDU,including DAS,Xentry software.Version of PDU support new car models of 222,213,205 etc,other car models need to usepassthru version to diagnose. Not support old models of 210,203,220 with K-Line communication. It support connections of WIFI,LAN and USB.

Product Features:

Engines (All Gasoline & Diesel Systems)
Transmissions and Electronic Selector Modules
Airmatic and Active Body Control Suspension Systems
Traction Systems: ESP / ASR / ETS / ABS / BAS / SBC braking systems
Supplementary Restraint Systems (SRS) / Airbag, All body modules OCP / UCP / LCP / SCM / SKF / KFB / RCM / DCM's
Drive Authorisation System
Sam (Signal Acquisition) Modules
Electronic Ignition System (EIS)
Pneumatic System Equipment and ATA functions
Air Conditioning / climate control Systems
Instrument Cluster
Tyre Pressure Control
Parktronic System
Keyless Go
D2b Command & Audio Gateway (D2B and MOST networks)
TV Tuner
Headlamp Range Adjustment
Seat Electronics
Rvc, RST & Vario Roof modules
Automatic Clutch System ACS
M-Class Body Modules (AAM / EAM / DAS / SEM / VG Transfer Case)
Assyst & ASSYST + systems

Ford/Mazda IDS Function:

1. Programming & Installation of new ECUs (PCM, ABS, Instrument Cluster, Air Bag, Fuel Pumps, etc.)
2. Live Data-stream with Recording & Playback Functions for Main ECUs
3. Read & Clear Diagnostic Trouble Codes (DTCs)
4. Set, Adjust or Remove Speed Governors
5. Automatic vehicle recognition
6. New Software Re-flash for Existing ECUs
7. All Other Dealer Functions
8. Steering Angle Resets
9. Guided Fault Finding
10. Program New Keys
11. DPF Regeneration
12. Brake Bleeding
13. Injector Coding

Honda HDS Function:

Functions Supported by Honda/Acura Protocols
Reading and decoding fault codes from control blocks memory
Deleting fault codes
Displays system current parameters in digital form
Combined displaying of data
Management of executive devices
Logs keeping - writing and keeping of digital parameters in memory
Special functions - changing of permissible settings of blocks, programming etc.

Jaguar Land Rover JLR Software Feature:

USB Diagnostics tool for CAN and ISO9141 vehicles
Supports reprogramming for Jaguar 2005 & up, Land Rover 2005 & up.
J2534 and J2534-1 compliant device driver
Simple packaging with electronics contained inside the cable.
Commercial Range (0 to +70℃)
Dimensions: 3" x 1.75"
Operating Voltage: Bus-powered by USB
Host Interface: Full-speed 12 mbps USB 2.0 with J2534 device driver

The newest JLR IDS can perform online programming, test, diagnosis and programming key with Incode, Chinese localization, etc.

For the 2014 Range Rover Executive Edition and new Range Rover Sports, since the communication protocol was changed, only ALLSCANNER VXDIAG A3 is verified to be able to diagnose. JLR Mangoose cable can't cover any longer, if JLR Mangoose cable is plugged into the vehicle, all the dashboard warning lights will be on and lead to the vehicle malfunction; VCM can't cover neither, although it can cover the newer Jaguar and Land Rover.

TOTOTA Functions and Descriptions:

1.Fully compatible with SAE J2534
2.Fully compatible with Toyota TIS Techstream
3.Supports Diagnostics, and Active tests.
4.Supports most 1996 and newer Toyota, Lexus, and Scion vehicles with OBDII/DLC3 diagnostics

SUBARU SSM-III:

1. Fully compatible with SAE-J2534
2. Special dual cell processor for automotive, full compliant with all vehicles protocols.
3. Self-determination design for adapters and cables
4. SSM3 software version V2018.4, support vehicle until 2016 year.
5. Can program Subaru smart key
6. Support Wifi

SUBARU SSM3 Software Function:

1. All System Diagnosis. Selecting this item displays on a single screen the fault detect status of all control system control modules for which SSMΙΙΙ diagnosis is supported, and memorized diagnostic codes.
2. Each System Check. Selecting this item makes it possible to select a particular system from among the control systems forwhich SSMΙΙΙ diagnosis is supported, and perform fault diagnosis. This item can be used to view input/output data of the system control modules that perform fault diagnosis, memorized diagnostic codes, and other data on the PC display. This menu item is also used after repair work is complete to delete diagnostic codes, to configure control module settings, etc.
3. Saved Data Display. This item can be used to save various data sampled during fault diagnosis operations, and to load data for viewing after work is complete.
4. Immobilizer. This item performs immobilizer registration.
5. Reprogram. This item performs reprogramming of the control module.
6. Read CF application measurement data. This item performs reading stand alone measurement data saved in a CF card to hard disk of your PC.
7. Convert/Save measurement data on driving recorder. Loads data sampled on the driving recorder to the PC from the CF card, and converts and saves that data.
8. Oscilloscope. After attaching the optional pulse/analog cartridge to SDI, connect the pulse/analog box to the SDI and using pulse/analog probe to perform analog sampling. But we do not provide pulse/analog cartridge.

Porsche Piws2 II Functions and Descriptions:

1. Read/clear error code, catch data stream, computer programming match, component test, maintenance information consult, components site drawing, wiring diagram.
2. Porsche Piws2 II works with the old and latest Porsche cars. It is equipped with the Lenovo or Dell laptop and original software for the test.
Porsche Piws2 II can help you diagnose and program all new and old kind of Porsche cars. For example: 911(997)(991),Boxster/Cayman, (987),
Cayenne up to MY 2010, Cayenne from MY 2011 and Panamera.
3. New Panamera can only be diagnosed by using Porsche Piws2.
4. Able to work with both old and new Porsche cars up to MY 2013.

Porsche Piws2 II Support Systems:

Engine, automatic transmission, air-conditioning, SRS, ABS, ASR, MPL, GM, Original antitheft System, Keyless GO system, OBDII system.

Porsche Piws2 Vehicle Coverage:

1. 911(997) (991)
2. Boxster/Cayman (987)
3. Cayenne up to MY 2010
4. Cayenne from MY 2011
5. Panamera
VW features

Support the newest ODIS3.10 software and UDS protocol.
Support Volkswagen, Audi, Skoda, Bentley, Lamborghini

ODIS language available:

English,Japanese,Portuguese,Romanian,Korean,Dutch,Polish,Turkish,Spanish
French,Italian,Croatian,Danish,German,Swedish,Finnish,Slovenian,Czech,Russian,Greek,Chinese

GM/OPEL FEATURES:

* Fully compatible with SAE-J2534-1 & SAE-J2534-2
* All current and most legacy vehicle protocols: CAN, UART, KW2000, Class2, GM LAN, etc.
* USB vehicle-to-PC connectivity
* CE and FCC compliance for hardware
* Supports Windows® XP
* Firmware Updatable
Global Diagnostic System (GDS & GDS2)
* New Diagnostic Application Software required for all GM Global Architecture (Global A) Vehicles.
* GDS & GDS2 is software which runs on a specific PC. Updates received via TIS2Web.
GM Kit support both GDS & GDS2. GDS 2 works similar to the original GDS. easier and fasterGDS 2 provides the following capabilities in multiple languages:
* Read codes, code status, Freeze Frame data and Clear Codes.
* Read VIN, ECU part numbers and software numbers.
* Record, store and replay Stored data.
* Control and monitor Output Control functions.
* Configure and Reset functions.
* Record or display history of the previous vehicle diagnostic sessions.
COMPATIBLE SOFTWARE:
* Support PC-based diagnostics with rollout of the Global Diagnostic System GDS & GDS2
* Support GM TIS2WEB online Service Programming System (SPS)
* Support Tech2Win application to offering a larger screen with all of the Tech 2 tool functionality
Service Programming System (SPS)(For this function, you need have GM online account for online programming)
* passthrough programming on GM past model and Global A vehicles
* Increase reprogramming speed 20-70% and get ready to service new models
For pass-through programming of electronic control units on all vehicles built since 1996 and future model releases. The VCX Nano Prime GM KIT is between 20% and 70% faster than Tech 2.For example, on a new Tahoe hybrid with 7 ECUS, it would normally take 2 full hours to reprogram. But, with VCX Nano the process is completed in just 45 minutes. That's a 64% difference and means you could service 10vehicles rather than 4in an 8-hour day! The potential to increase revenues is dramatic.
Tech2Win Function
Tech2Win, an application version of the Tech 2 and CANdi (Control Area Network diagnostic interface) moduleTech2Win can be used during a vehicle road test, offering a larger screen with all of the Tech 2 tool functionality. The Tech2Win application offers all of the features and functions of the Tech 2 for
OPEL
etc. Tech2win need to install on win 7 32 bits.
New Vehicles Model list
VCX Nano Prime GM KIT is the only full-spectrum diagnostic and reprogramming tool capable of servicing new Delta and Epsilon vehicles (with auxiliary CAN bus that cannot be serviced by Tech2).Below is the list of vehicles being delivered this year that will rely exclusively on this tool for service.
Volvo Function:
1) Administration - General information, design and function
2) Standard components, service materials and consumables. General information (among other things, control modules, SRS, general safety)
3) Service and maintenance
4) Engine with mounting and equipment
5) Electrical system
6) Power transmission
7) Brakes
8) Suspension and steering
9) Springs, shock absorbers and wheels
10) Body and interior - among other things, diagnostics, design and function, repair and spare part information
11) Other - special vehicles, e.g., ambulances, police cars. Components that deviate from standard.

2014D Software Language: Italiano, English, French, Portuguese, Swedish, Japanese, Korean, Dutch, Russian, Turkish, Thai, Chinese

Package List:

1pc x VXDIAG VCX-PLUS Machine
1pc x OBDII Cable
1pc x USB Cable
1pc x Lan Cable
1pc x 2TB HDD
1pc x T420