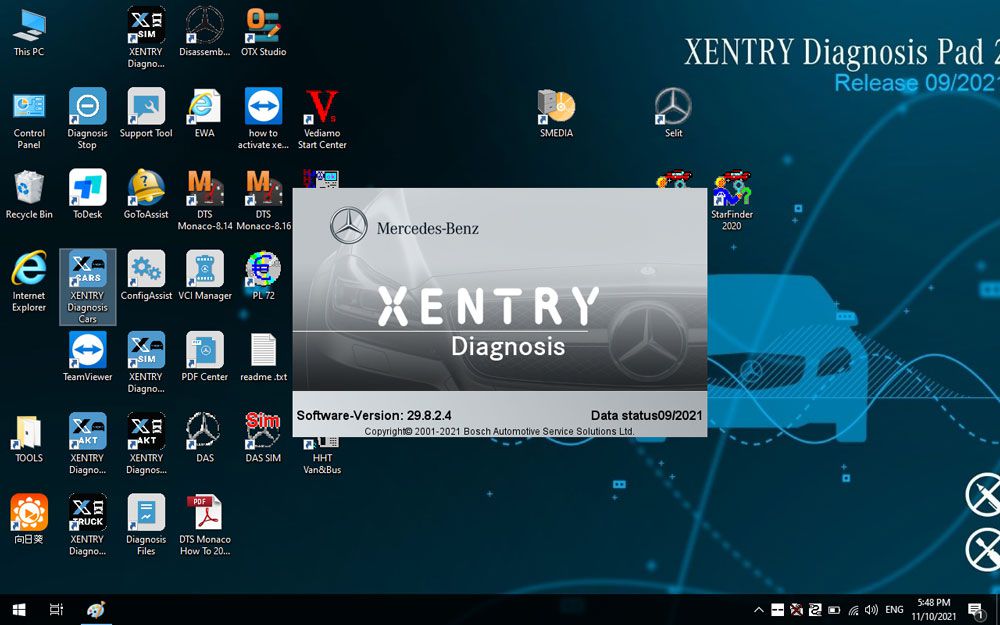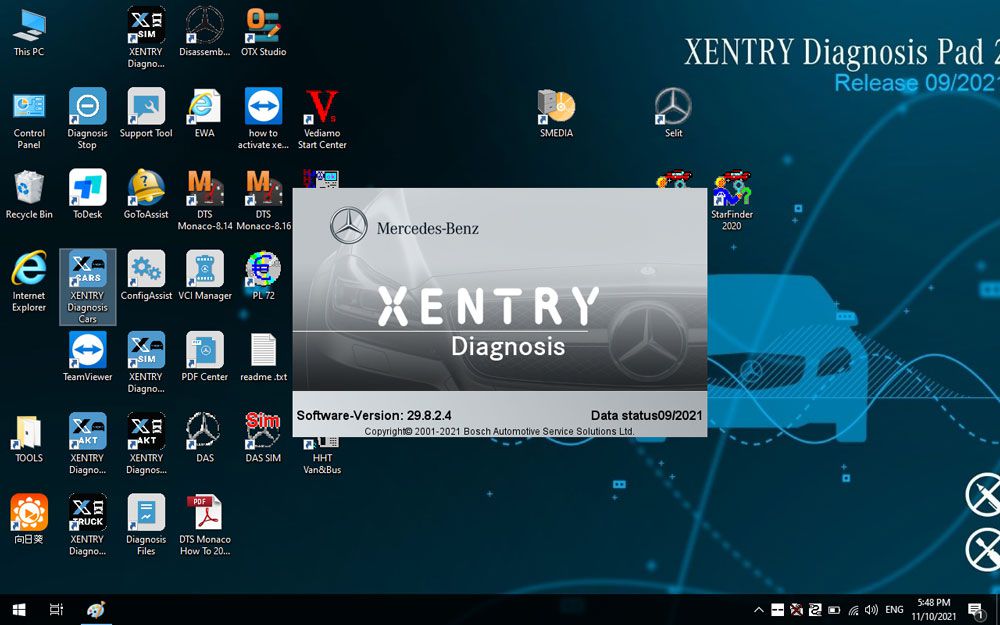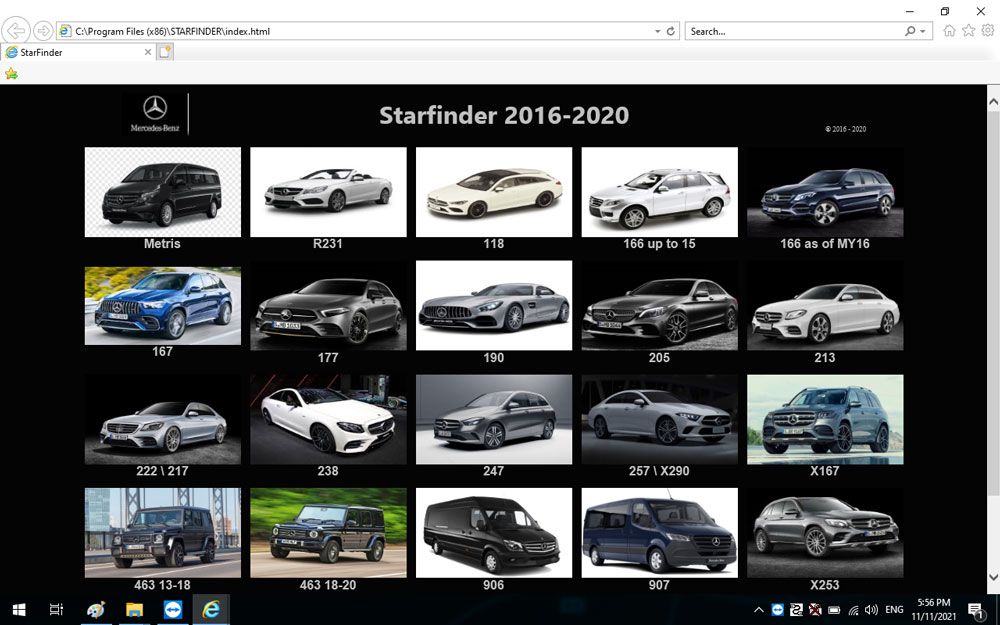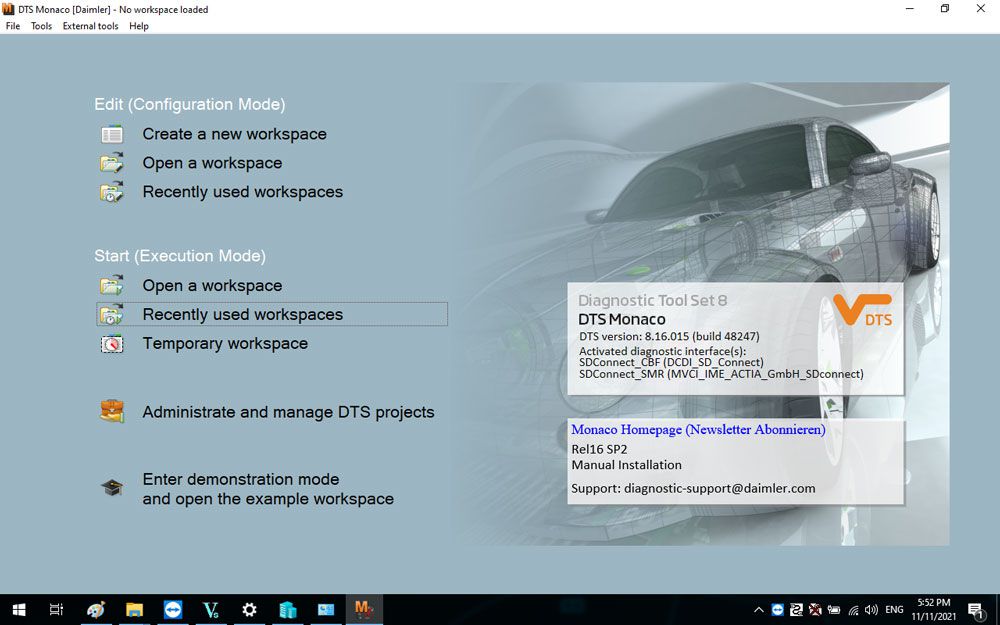 V2022.9 MB Star Diagnostic SD Connect C4 500G HDD Win7/Win10 Support HHT-WIN Vediamo and DTS Monaco
V2022.9 MB Star Diagnostic SD Connect C4 500G HDD Win7/Win10 Support HHT-WIN Vediamo and DTS Monaco
Shipping:

Airmail Post


Estimated delivery time:

7-45

working days.

See details»

Returns:

Return for refund within 7 days,buyer pays return shipping.

Read details »

Support:
Product Details

Product's Reviews
V2022.9 MB Star Diagnostic SD Connect C4 500G HDD Win7/Win10 Support HHT-WIN Vediamo and DTS Monaco

Notice: V2022 .9 MB Star Software Can't Support Online SCN Coding stable. We recommend to buy V2019.12 MB Star SSD if you need to do it.Software includes:
Xentry 06.2020
DAS 06.2020
EPC 11.2018
WIS 11.2018
SDmedia offline 2014
HHT-WIN
Vediamo 5.01.01
Vediamo Database 2019
Star Finder 2008 & 2016
PL73 2019
DTS Monaco 8.13.029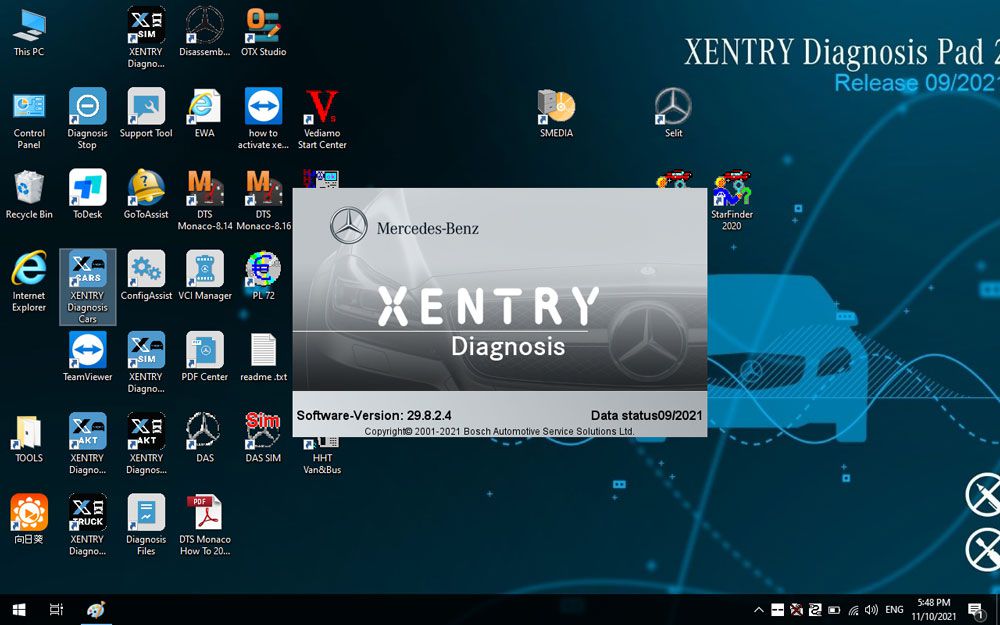 Support Languages: English, Croatian, Czech, Danish, Dutch, Finish, French, German, Greek, Hungarian, Italian, Japanese, Korean, Polish, Portuguese, Romanian, Russian; Spanish, Swedish, Turkish, Chinese.
Why do you Choose MB Star Diagnostic Xentry Software?
1. MB Star Diagnostic DAS/Xentry Software Compatible with MB SD C4/MB SD C5
2. 2019.12 DAS/Xentry Software work for mercedes Benz Car & Truck Diagnostics till 2019
3. MB Star Diagnostic DAS/Xentry Software with MB subscription Support SCN Online Coding Function
4. mercedes engineering Vediamo & DTS Monaco software option perform more professional functions
Support Mer-cedes Benz Cars After Year 1989
Passenger Car Support List:
A(176), A(169), A(168), B(246), B(245), CLC(117), C(204) C(203), C(202), 190(201), E(212), E(211), E(210), 124(124), S(222), S(221), S(220), S(140), S(126),
E(207), CLK(209), CLK(208), CLS(218), CLS(219), CL(216), CL(215), CL(140) SLK(172), SLK(171), SLK(170), SL(231), SL(230), SL(129), SL(107), SLS(197),
M(166), M(164), M(163), G(463), G(461), E(212), E(211), E(210), 124(124), S(222), S(221),S(220), S(140), CLK(209), CLK(208), CLS(218), CLS(219), CL(216),
CL(215), CL(140), SLK(172), SL(231), SL(230), SL(129), SL(107),SLS(197), M(166), M(164), M(163), G(460), GL(164), GLK(204), R(251)
Van Support List:
MB 100(631), T1, SprinterIII, SprinterII, SprinterI, Sprinter900, Citan, Vito(639), Vito(638), V(638), Viano(639), T2, Vario, Vaneo(414)
Truck Support List:
Actros963/4, Actros2,3, AtegoIII, AtegoII, AxorII, Eonic, Zetros, Actros, Atego Light, Atego Heavey, HPN M96, Atron, HPN M2000, SKL, FSK, Further model series

Unimog Support List:
U20, UGN, UHN

Bus Support List:
TRAVEGO, INTOURO, INTEGRO, CITARO, CAPACITY, CITO, TOURISMO, O350/O403, CONECTO, O404, O405-O408,
Minibus, OC500, TOURO, TOURINO, MBC, MULITEGO, O500, O500/OH, OH, OH368, OF, OF384, LO, O400, FURTHER MODEL SERIES
Super Sports Car Support List:
SLR(199)

Package includes:

1pc x V2022.9 MB Star Diagnostic 500G HDD