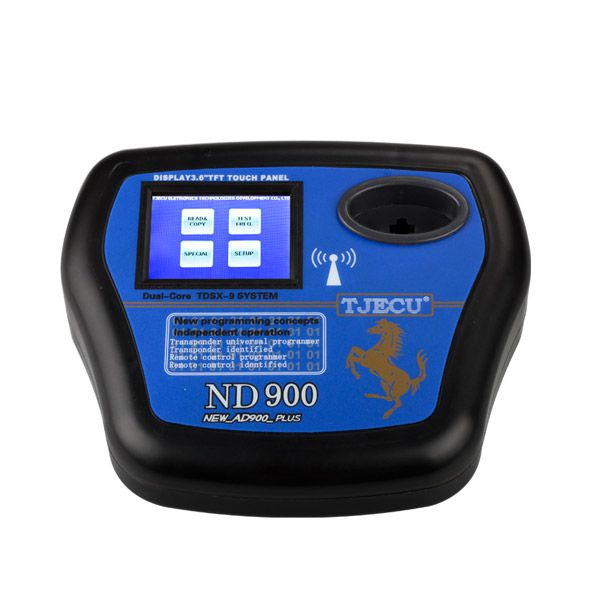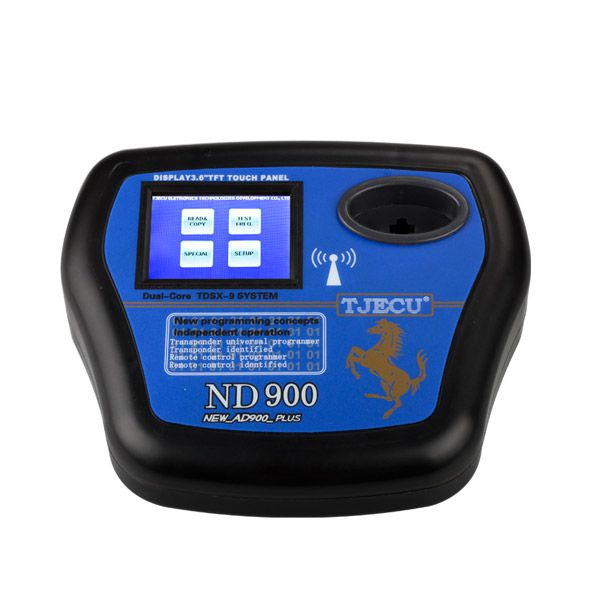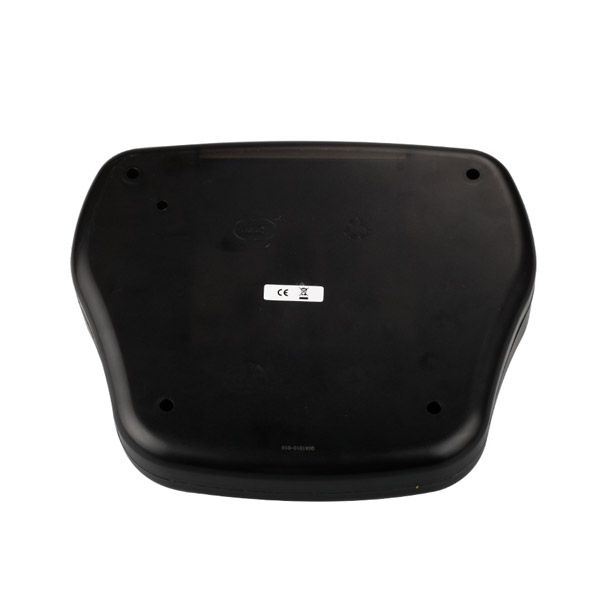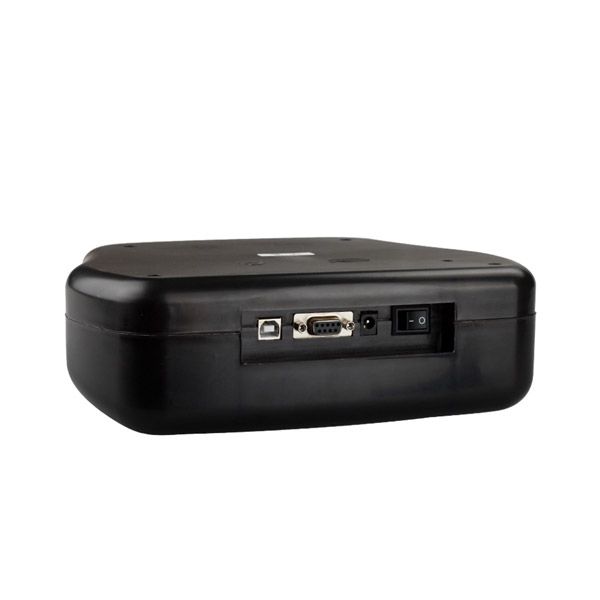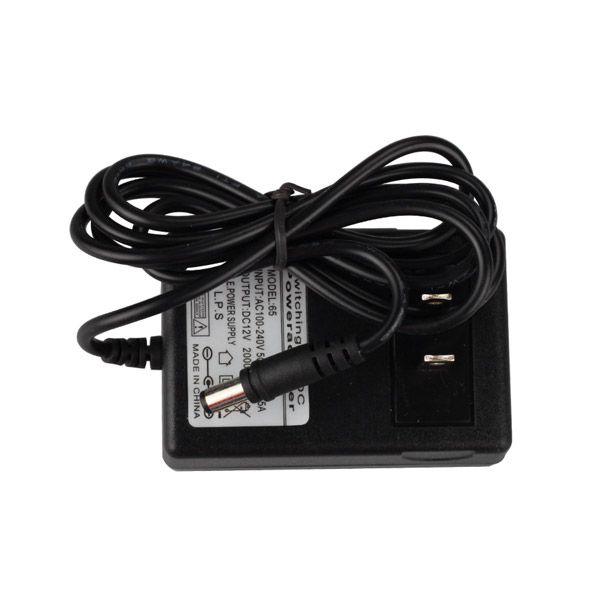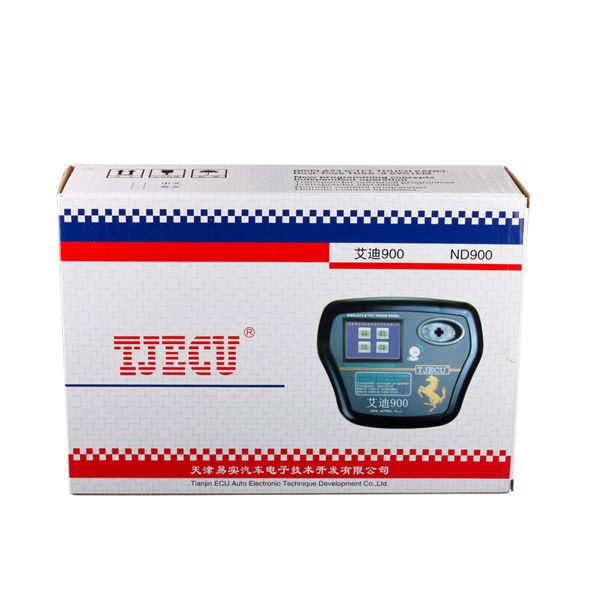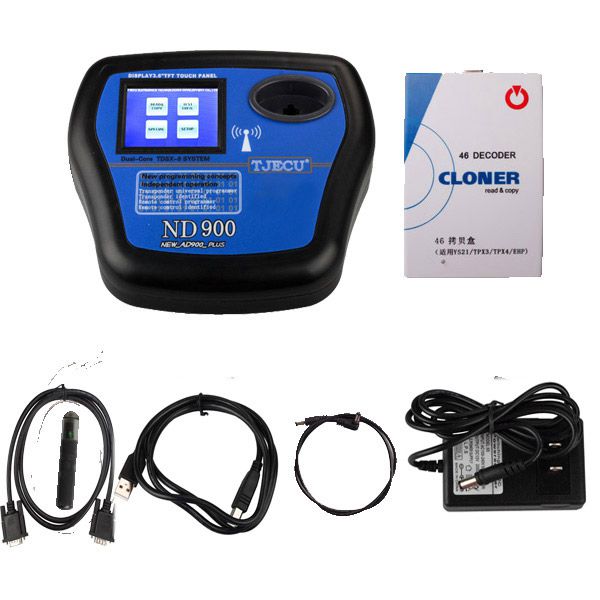 ND900 Key Programmer Plus ID46 Copy Machine
This package offer contain ND900 professional auto key programmer and ID46 Copy machine. With this package offer you can copy ID46 chips and realinze all function of ND900 auto key programmer.
Shipping:

Airmail Post


Estimated delivery time:

7-45

working days.

See details»

Returns:

Return for refund within 7 days,buyer pays return shipping.

Read details »

Support:
Product Details

Product's Reviews
The ND900 Pro has been developed to cater for future developments and to keep up to date with the ever expanding technology of transponders within the Automotive vehicle systems.
The machine of the future for transponder developments, is the ND900 Pro for professional
locksmith
s.
The ND900 Pro offers complete flexibility as once the main unit is purchased the functionality can be expanded by adding additional software.
ND900 can directly copy all of 4D4C.(4C.4D=ID60.61 62 63. 64.65.66.67.68.69), use FREE CHIP. The chip can be copied repeatedly, typeYS-01, only chip.
The professional duplicating machine, Transpronics, has been designed and developed to assist immobilizer system specialists. Transpronics is not only a duplicating machine; it is also a unique machine that can make transponders from eeproms in immobilizer boxes when a customer has
lost
all keys. It can also inform you if a transponder is locked or not. It has been developed over 4 years. It can copy most crypto transponders like 42, 45,4D, most of 44 VAG and some 40 and 41 transponders. It can copy Texas fixed transponders to TPX1 without battery transponders.
-Identify Transponder
-Write Transponder Codes
-Copy Transponder
-Calculate eeprom memory
-Calculate Transponder Codes from eeprom memory
-Calculate pin-codes from eeprom memory, from chassis and from Transponder
-Test Transponder
-Generate Fixed Transponder Codes
-PC Software
1. ND900 can Copy all fixed transponders
a- Temic 11
b- Temic 12
c- Megamos 13
d- Philips 33
e- Texas 4C
2. ND900 can Copy most of crypto transponders
a- Philips Crypto 42
b- Philips Crypto 44 VAG
c- Philips Crypto 45
d- Texas Crypto 4D
e- Some Philips Crypto 40 and 41
3. ND900 Show all information about all transponders
a- Transponder Types
b- Transponder Codes
c- Locked or not
d- Which car brand
e- Eeprom codes
f- Pin-Codes
4.
ND900 Auto Key Programmer
Calculate eeprom logics from transponder memory.
a- Temic 11 transponder (3 Bytes)
b- Temic 12 transponder (5 Bytes)
c- Megamos 13 transponder (4 Bytes)
d- Texas 4C transponder (4 Bytes)
e- Philips 33 Transponder (4 Bytes)
5. Calculate transponder logics from eeprom logics
a-
BMW
Philips 33 rolling Transponder
b- Opel Philips crypto 40 Transponder
c- VAG Philips crypto 42 Transponder
d-
VW
Philips crypto 44 Transponder
f- Fiat Palio - Siena Temic 11 Transponder
g- Mercedes Vito, sprinter,
VW
Volt Temic 12 Transponder
h- Toyota 4C Transponder
i- Fiat Tipo- Tempra Megamos 13 Transponder
j- Fiat Second Generation Megamos 48 Transponder
6. Calculate pin-codes from chassis numbers
Transpronics can calculate pin-codes for Hyundai and Kia from last 6 digits of chassis number.
7. Calculate pin-codes from transponders
b- Peugeot Philips crypto 45 ( 4 Digits )
8. Unlock most of 48 transponders.
As you know, new system cars lock the transponder during the programming. So you can not use these transponders again. But Transpronics can unlock most megamos crypto transponders with its high technology.
9. ND900 Generate Crypto Transponders from blank Crypto transponders for
Renault
-Chrysler and Jeep.
You can generate 46 Renault C Chrysler and Jeep transponders from blank 46 transponders.
10. Generate transponder logics for fixed transponders.
ND900 4D Decoder connects directly with ND900 multiplexer, then you can copy 4D chip, no need to connect with the laptop.
ID46 Clone Machine for ND900:
Can copy all ID46 chip
ACURA 46 chips,
Honda CRV FIT(NEW) Accord(2008) Civic 46 chips;
Mazda haima 46 chips;
Mitsubishi 46 chips;
New Chery tiggo A3 46 chips;
Nissan TIIDA TENNA LIVINA Sylphy Nissan QASHQAI
Q35 46 chip.
Brilliance 46 chip.
Peugeot/Citroen 307 206 -46 chips;
Triumph Senna 406 (2001year);
Picasso 46 chip.
Suzuki swifts SX4 46 chip.
Geely dedicated 46 chip.
Package including:
1pc x ND900 Auto
Key Programmer
1pc x ID46 Copy Machine
1pc x Serial Connect Cable
1pc x USB Cable
1pc x ID46 Moster
1pc x Power Adapter