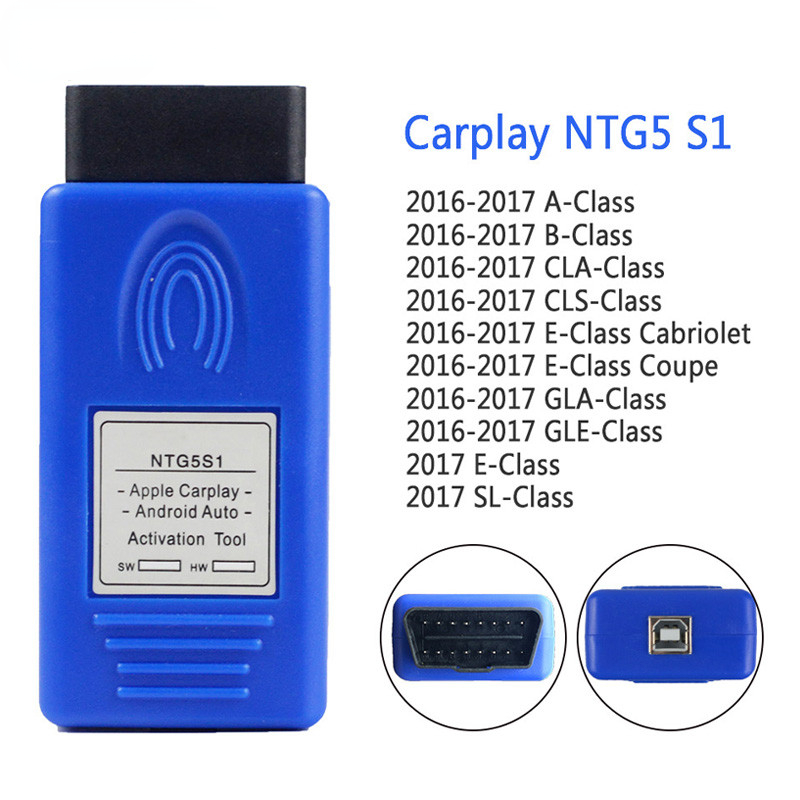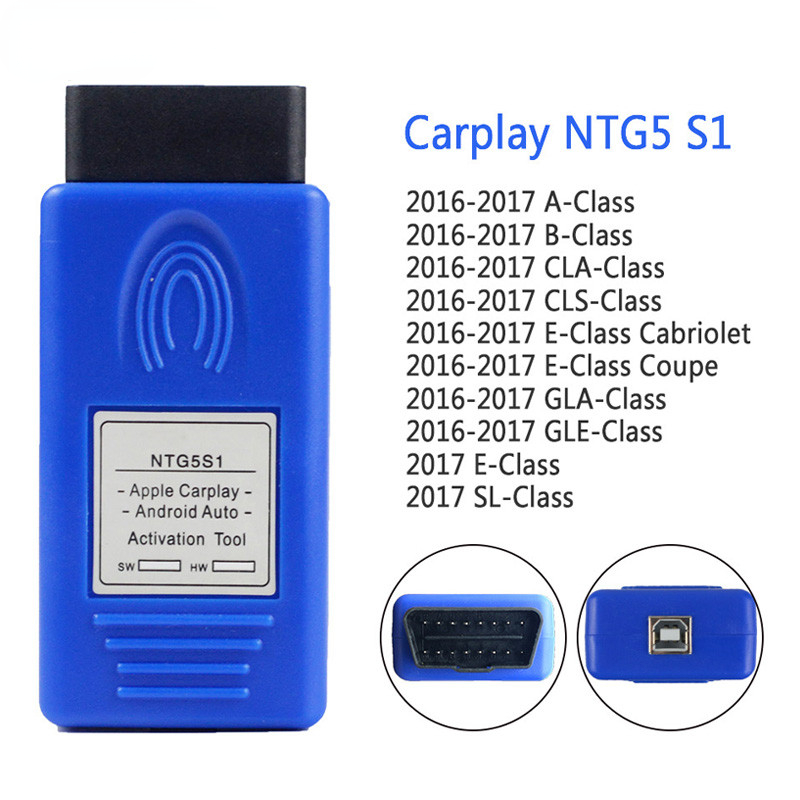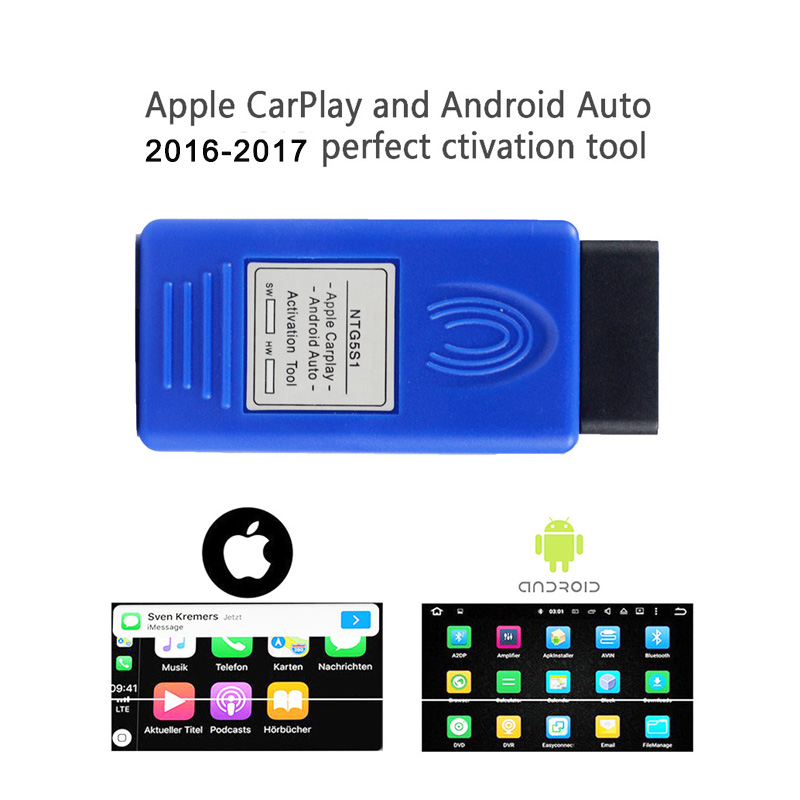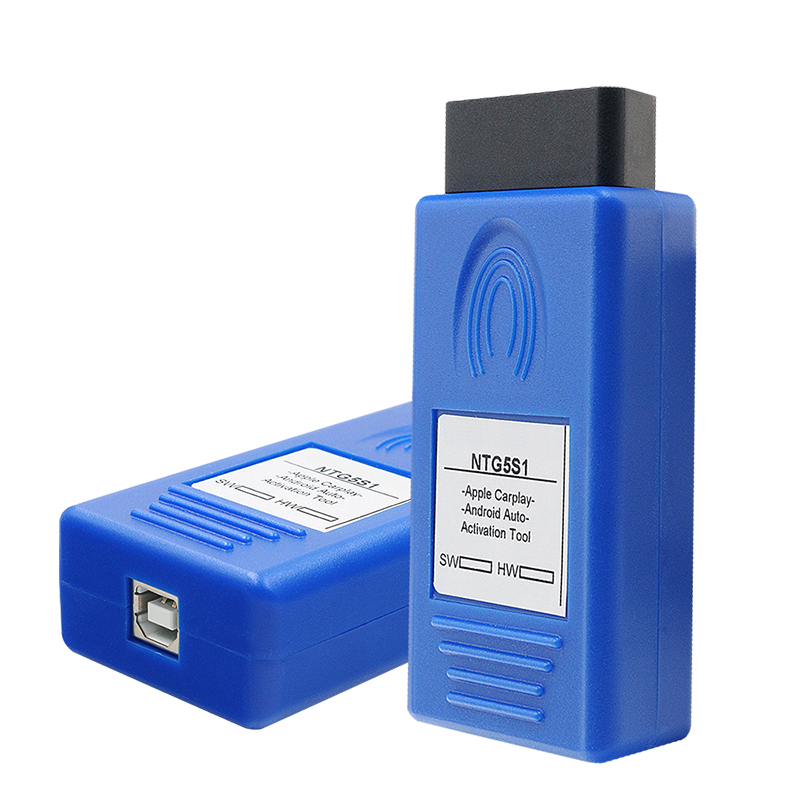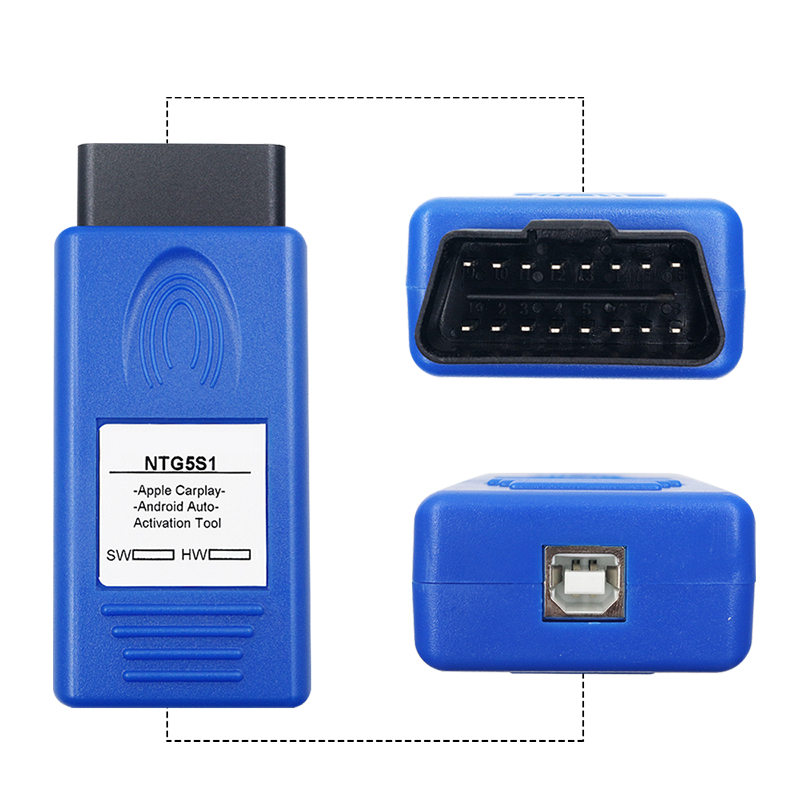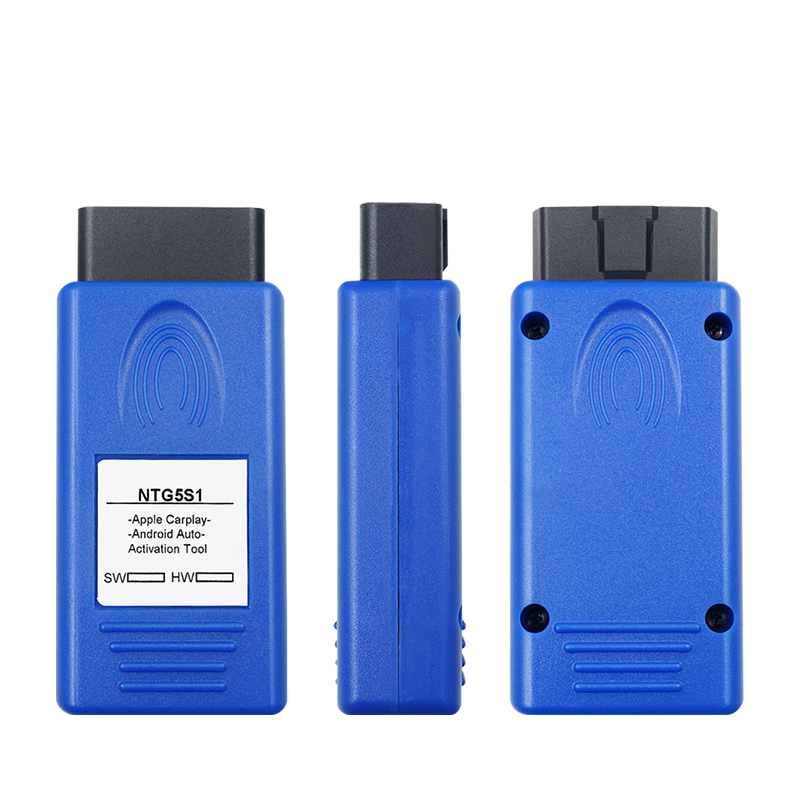 High quality NTG5S1 NTG5ES2 NTG5 S1 CarPlay For Apple CarPlay And Androidauto Auto Activation Tool For Mercedes NTG5.1 via OBD2
High quality NTG5S1 NTG5ES2 NTG5 S1 CarPlay For Apple CarPlay And Androidauto Auto Activation Tool For Mercedes NTG5.1 via OBD2
Shipping:

Airmail Post


Estimated delivery time:

7-45

working days.

See details»

Returns:

Return for refund within 7 days,buyer pays return shipping.

Read details »

Support:
Product Details

Product's Reviews
Hot Sale For Apple CarPlay NTG5S1/NTG5ES2 and Android Auto NTG5S1 activation tool for Mercedes/Benz NTG5 S1 NTG5ES2
Please Note:
(Android Auto is an application of Google's Android system) (Carplay is an application of Apple's iOS system) Only iPhones can use Carplay service (Ip5 and above models) Android phones can only use Andriod Auto services (not all Android phones have It supports Android auto!!!!)
ITEM 1: NTG5ES2 for Mercedes-Benz Apple carplay&Android Auto OBD activation tool 10 times easy to use, no computer required.
Description:
2018 For Mercedes CarPlay Androidauto Activation via OBD W205 C-class W253 GLC Attention W253 GLC and W205 C Class customer: Software upgrade after 10/19/2018 will block CarPlay OBD activation, so far we don't have any solution. It is recommended not to do any software update from dealer so that your CarPlay function can still work. If you like you can leave your contact with us, we will notify you when the solution is ready.
Supported Models:
For Mercedes MY2018 W205 C-class and W253 GLC class for CarPlay and Androidauto Activation via OBD2
C-Class W205 production 09.2017 - 10.19.2018 (SA154 datacard code necessary)
GLC-Class W253 production 09.2017 - 10.19.2018 (SA154 datacard code necessary)
SA531 COMAND Online (HU5) is not supported.
Please Note:
Please be aware that it is possible that for Mercedes might block the loophole that we used to activate in the future. If you didn't update software, you won't be affected. If this situation happen, it is beyond our product warranty. We will try our best to work with our customer to resolve the issue. But we can't guarantee it and product is not refundable.
Factory version enable one OBD module to activate up to 10 cars, that is useful for the repair shop. But the downside is that this OBD module cannot deactivate when plugin to the same car second time.
Operation procedure:
Ignition ON.
Plug OBD2 module to the car OBD2 diagnostic port.
Notice the screen will show you HWID.
Wait until the system reboot - DONE !
Q&A:
Q: I have multiple cars, can it apply all of them?
A: Our solution will lock the VIN number that it first used. It won't work for other car once is activated.
Q: My car is not in the list - may be it will work?
A: Definately not. 100% sure
Q: My car MY2016 and in the list will it work?
A: Definately not. 100% sure
Q: My car does not have datacard code SA154 will it work?
A: No - your Audio20 HW is not compatible
Q: I am afraid of void manufacture warranty. Is there a way to change back the setting?
A: Yes, you can plug-in to OBD one more time. The first time is to enable the function. The second time is to disable the function. You can revert the change with the same module anytime.
Q: I would like to order just to try on my own risk. Can I return if does not work?
A: No - better send a vin number and we will let you know

Q: What happen if I try to install but not working for whatever reason, would you refund my purchase?
A: We strive to serve our customer better. Our support team will work with you to have it resolved. The only exception, base on our recent experience with some buyers claim they use OBD only on one car, but from the error code that they provided are actually used more than one car. In that case, our vendor will charge extra fee. We are sure the unit is brand new out of manufacturing. Once this situation happen, we will need to charge extra fee to get it resolved (up to 70% of selling price). This is not common, we sold hundred of units, it onlyhappen less than 5 times. You don't have to worry about that.
ITEM 2: NTG5S1 (A/B/CLA/GLA/GLE/CLS Series)
Plug & Play! Just need insert to obd port than active 1 minute to work!
Unlimited use!
Features:
1. Activate by OBD2 Plug and Play, Easy to use.
2. Connect mobile phone with car only via cable.
3. Support Apple Carplay and Androidauto.(android auto only support car firmware version from 2016.9)
4. Original Protocol Communication , not effect dealer warranty.
5. For Mercedes NTG5.1 via OBD2
Compatible models(COMAND NTG5s1):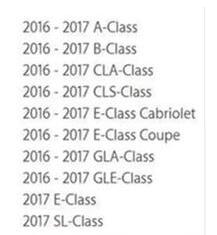 C/GLC/S Series NTG5.0 and NTG5E are not support! (Need to use video interface and iponoe box to achieve.)
(If your headunit is old version, the function will not normal work or can not be opened, you need update your hedunit to latest version online)
Please don't insert this OBD tool for unsupported models, or you need take all consequences. Many Thanks.
Notice:
1. Must ensure that the siri option of your iphone is keep opening status.
2. Must use original charging cable of your iphone .
3. Carplay is an app of Apple's IOS system, only iphone can use the Carplay app.(Ip5 or Ip5 above are support)
4. Android Auto is an app of the Android system, Android phone can use the Android Auto app.(But not all Android phone support Android Auto)
Steps:
1.Turn on the car ignition switch
2.NTG5 S1 device connected to the car OBD interface
3.Car display "DIAG" words, 10 seconds after the host restart
4.Remove the OBD NTG5 S1 device. And then connect the phone (preferably using the original charging cable)
5.End debugging,all is ok