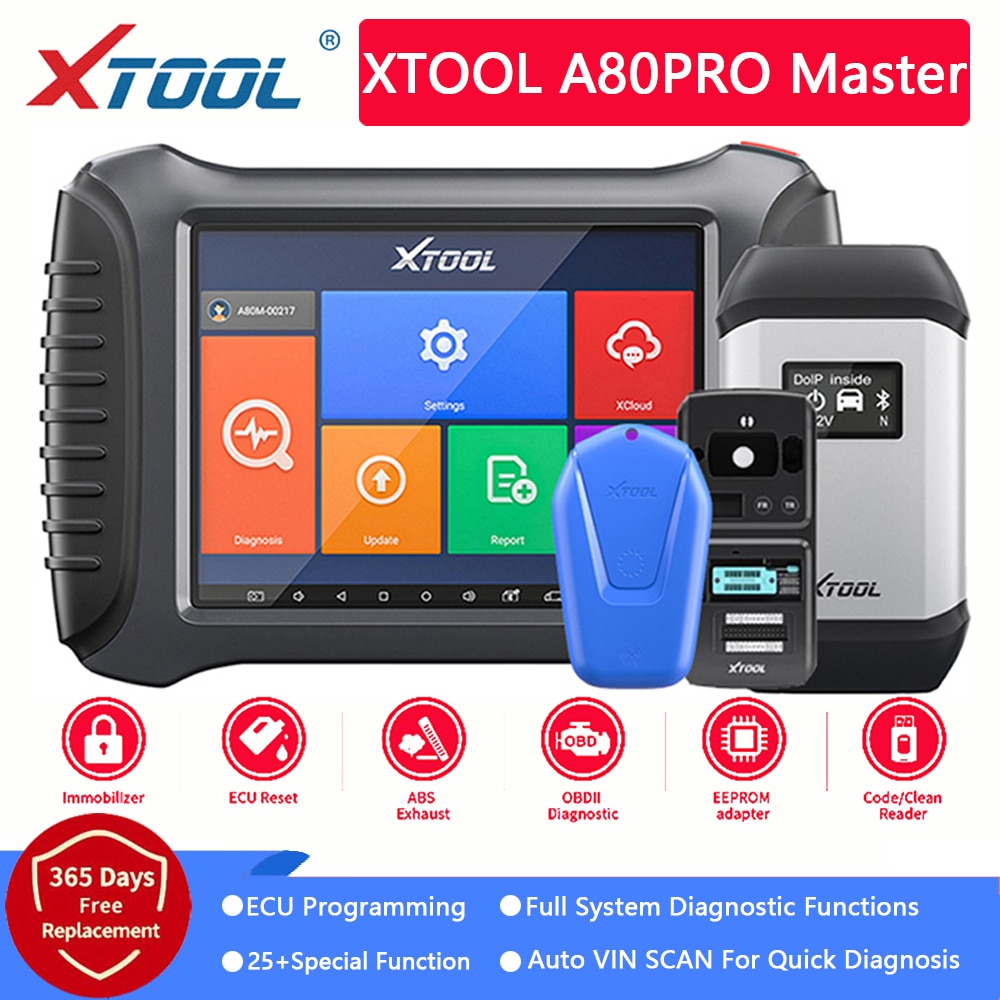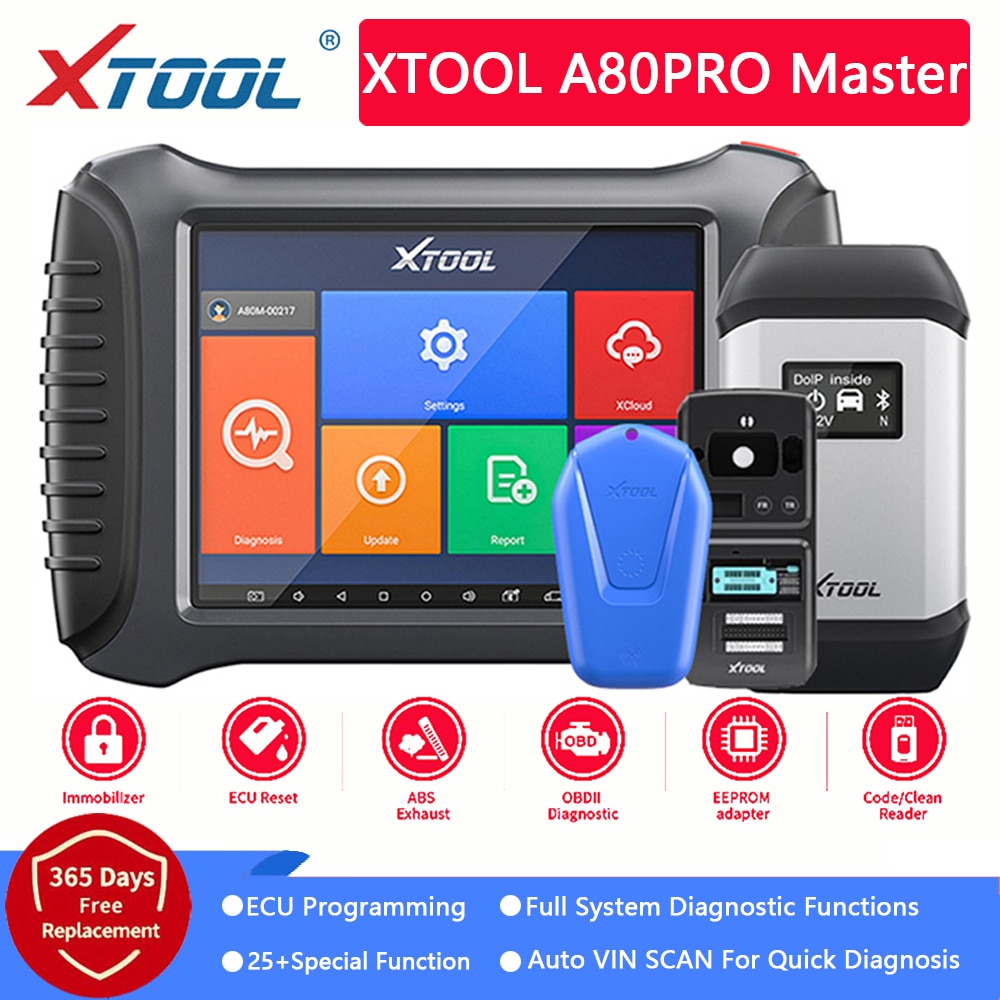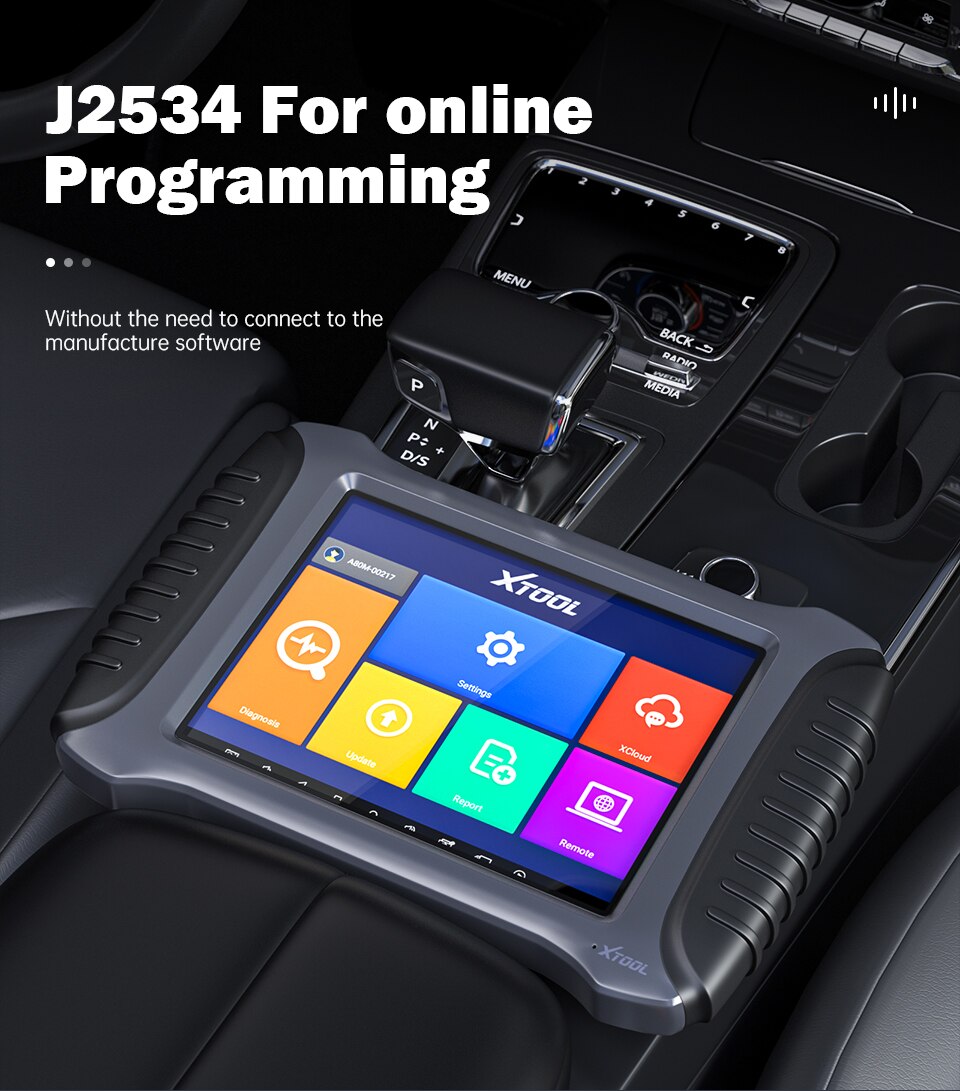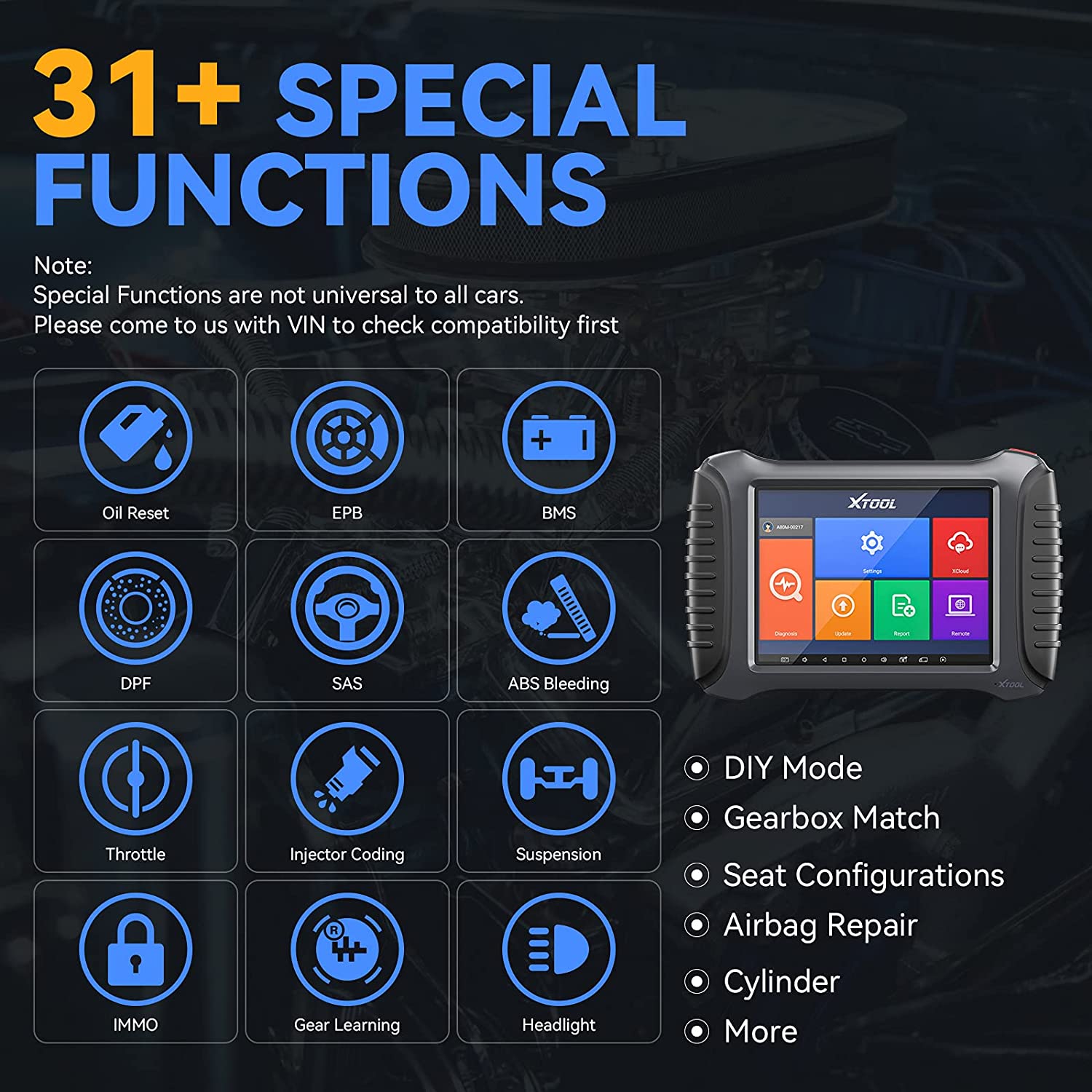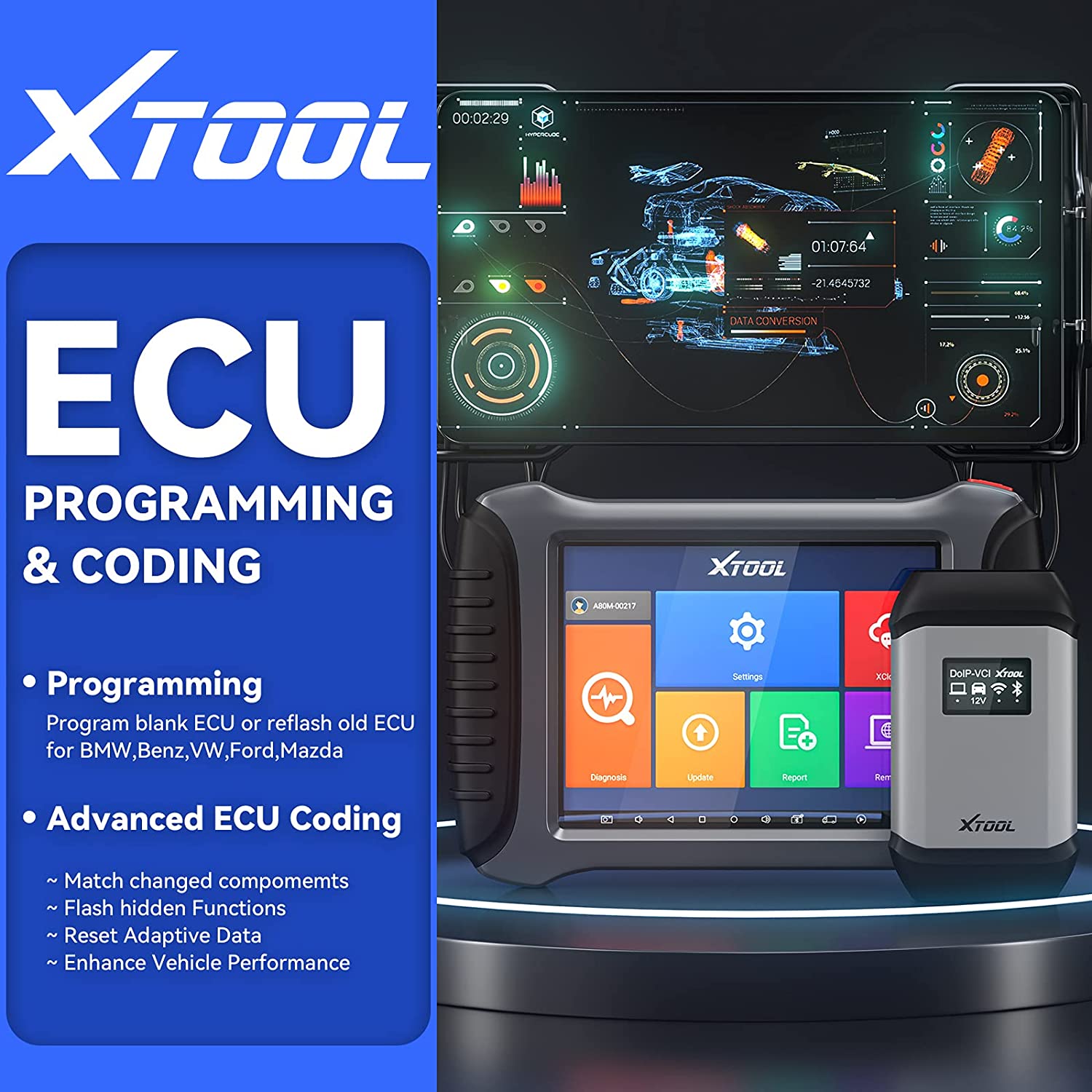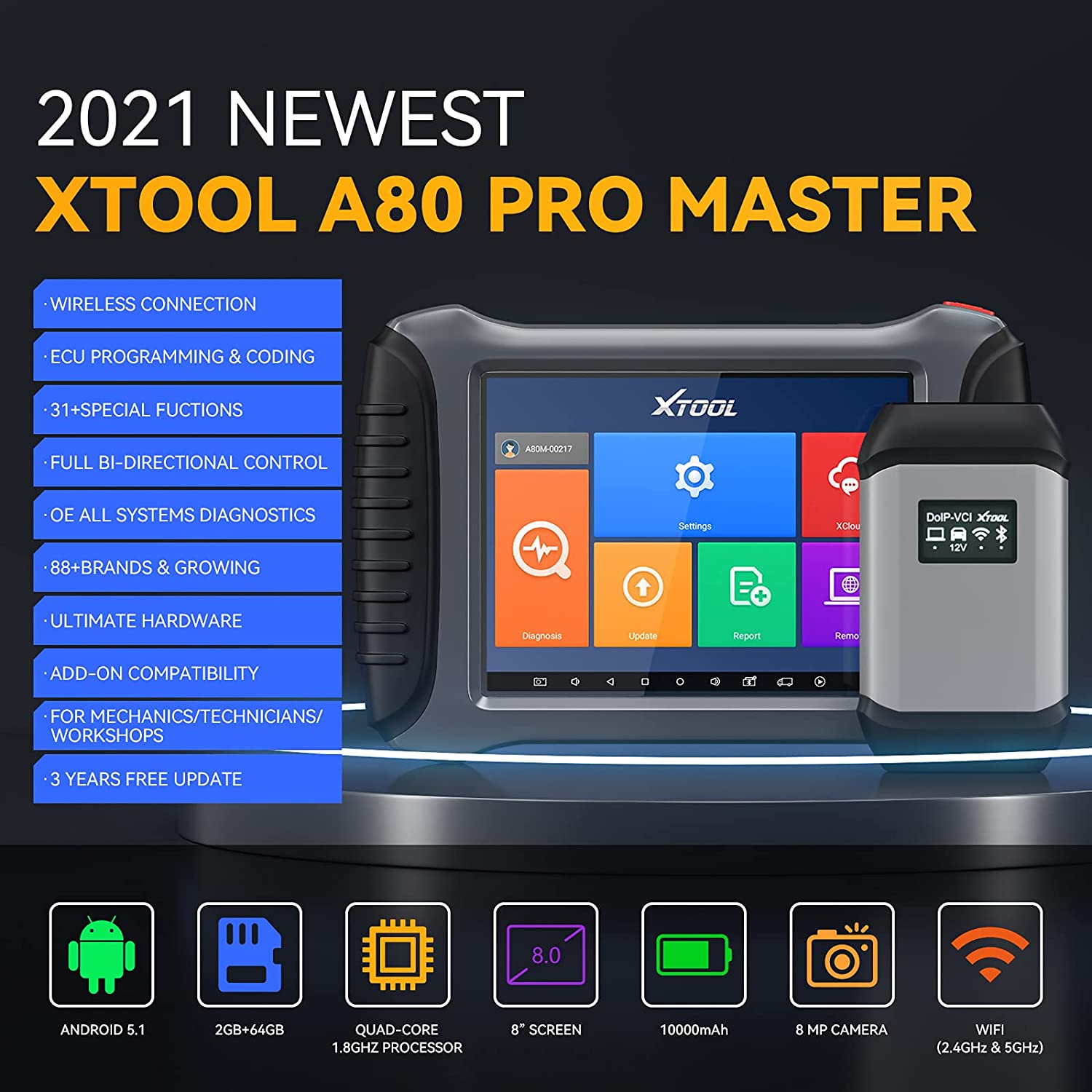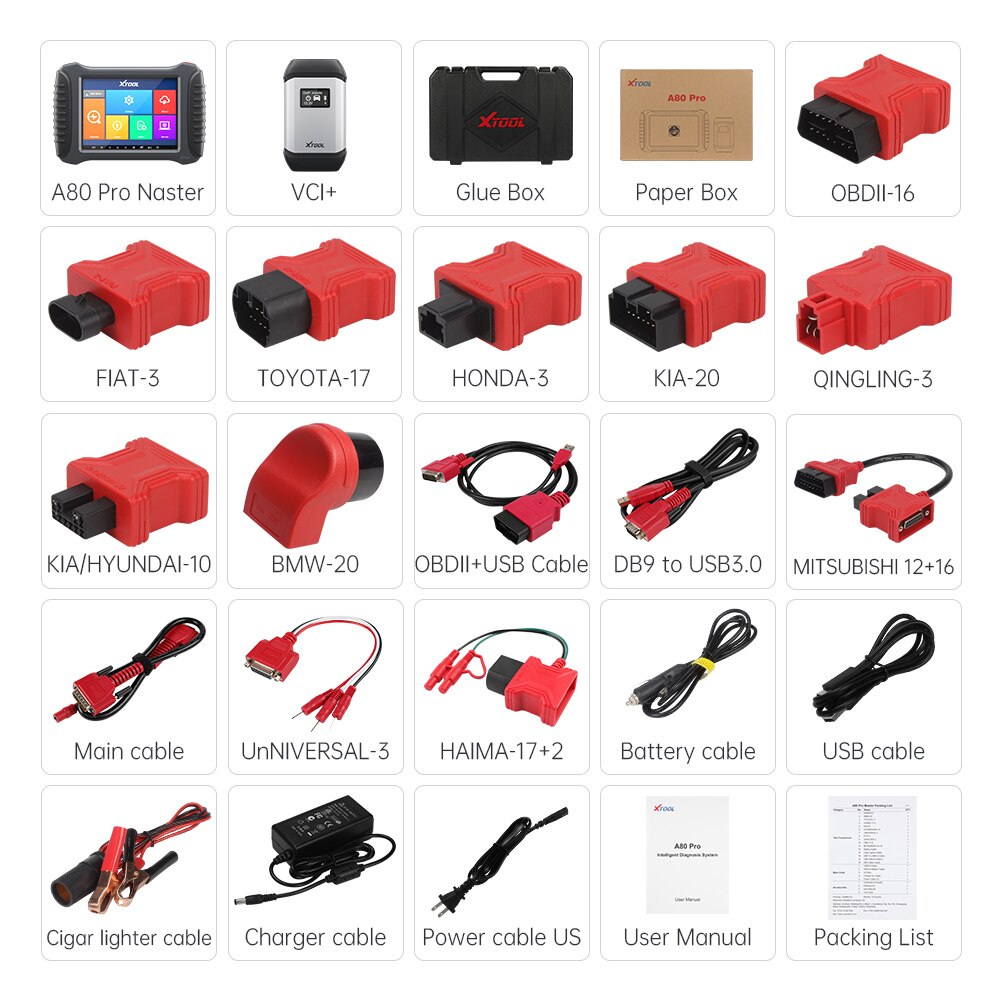 XTOOL A80 PRO Master With KC501/ks-1 All System Diagnostic Tool ECU Programmming Key Coding AUTO VIN SCAN Function For BENZ
XTOOL A80 PRO Master With KC501/ks-1 All System Diagnostic Tool ECU Programmming Key Coding AUTO VIN SCAN Function For BENZ
Shipping:

Express Shipping Service


Estimated delivery time:

3-15

working days.

See details »

Returns:

Return for refund within 7 days,buyer pays return shipping.

Read details »

Support:
Product Details

Product's Reviews
What Features Does XTOOL A80 pro master Have? and Why Will It Be Your Favorite Automotive Diagnostic Tool?

1: OE-Level Full System Diagnosis + Active Test (Bi-Directional ) + ECU Coding + Auto VIN & Scan + ECU Coding
2:J-2534 ECU Programming: Program new ECUs or reflash modules after replacement for BMW, For Benz, for VW, for Audi, for Land Rover, for Ford.
3:30+Reset Service ,such as ASA,EPB,ABS,DPF/GPF,Throttel Match, Injector coding,Maintenance Light Reset, etc
4:Support the latest vehicles with CAN BUS and UDS protocol
5:OE-Level full-systems coverage for more than 88+ vehicle makes
6: 5 Years Warranty +Lifetime free update+Almost OBDI&OBDII Connectors and Cables Included + Covering Most of Vehicles on the World
7: 10,000mAh Battery: Lasts up to 10 hours of continuous use
8:Fast Processor: Equipped with Quad-Core 1.8Ghz processor, 8" 1024*768 screen, Android 5.1 OS for silky smooth operation.
9:Dual Wifi Frequency: Connects with both 2.4Ghz and 5Ghz WiFi
NOTE: With ECU Programming, ECU Coding, Complete Service Resets, OE Full Diagnostics & Advanced IMMO & Key Programming capabilities(Key Programmers needed), A80 Pro Master could be the most complete and versatile automotive diagnostic tool in the market.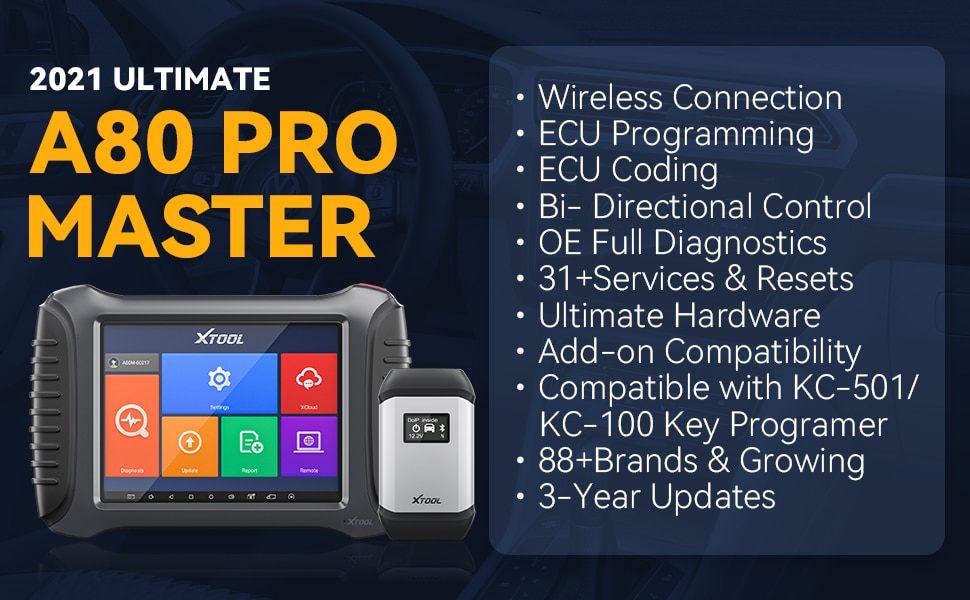 A80 Pro Master is the latest car diagnosis platform made for technicians. It is an 8-inch industrial capacitive touch screen tablet with 2G RAM and 64G on-board memory. Adding DC / Type-C / VGA data transfer ports, it makes data transfer and image mapping more convenient and faster.

A80Pro Master Support 14 Kinds of Language :
English, Simplified Chinese, Traditional Chinese, Spanish,French, German, Polish, Italian, Japanese, Korean, Arabic,Portuguese, Turkey,Russian

After you get the product, please tell us your SN of machine to activate the language you need .
Full systems diagnostic functions
XTOOL A80 PRO Master can works for full systems diagnostic Include : ABS system, Engine system, SAS system , TPMS system , IMMO system , Battery system ,Oil service system , SRS system , ect... Diagnosis functions include: Read DTCs, Clear DTCs, Read datastream, Actuation Test , ECU coding and 30+ Special Function ect...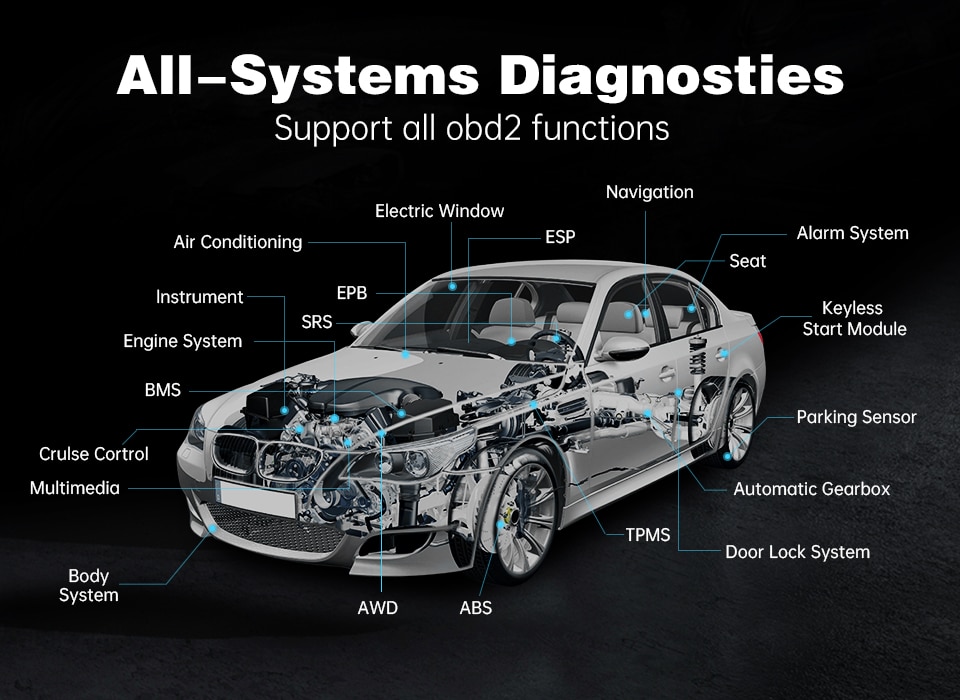 J-2534 ECU PROGRAMMING & CODING
A80 Pro Master professional diagnostic tool has the capability to program new ECUs/reflash modules and perform ECU Coding to replace modules, match components, flash hidden functions to personalize car settings, reset adaptive data and enhance vehicle performance, to solve drivability, fuel efficiency & parts durability issues, clear fault codes and reduce power loss. Note: ECU Programming & Coding does NOT work on all cars. Please check compatibility first.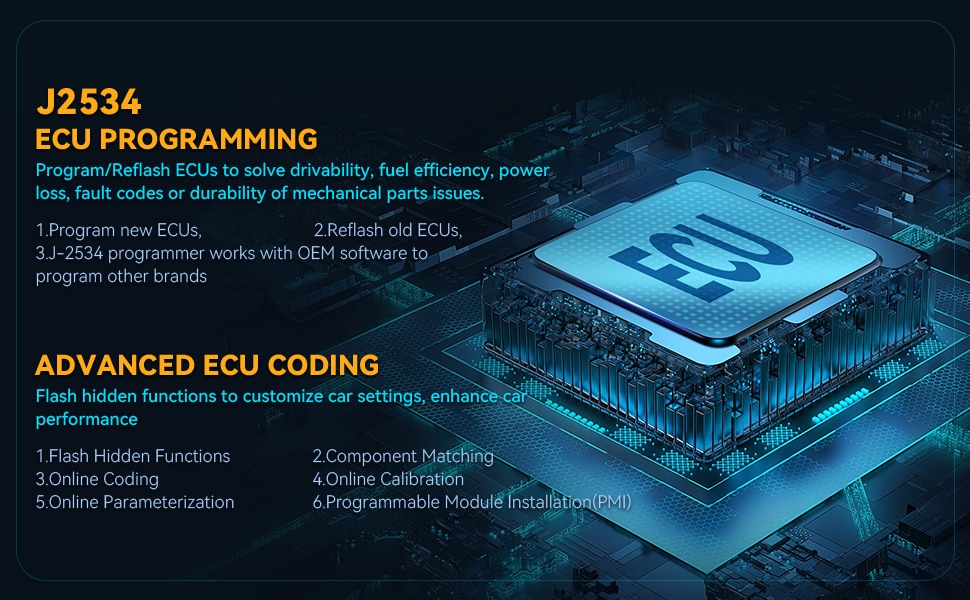 Active Test (FULL BI-DIRECTIONAL CONTROL)
XTOOL A80 Pro Master is a full bidirectional control scanner. It can not only retrieves information from ECUs, but also send commands to ECUs and controls various car parts/subsystems to perform various component tests like Cycling the A/C Clutch On/Off, Fuel Injector Test to locate faulty injector, Cycling ABS Pump Motor, testing Wipers, Windows, Doors, Sunroofs, and etc. Note: Active Tests available vary across vehicles
Auto Scan Of Vehicle Systems

auto scan finds the electronic systems installed in your car automatically and provides you with an overall look at your vehicles status including trouble codes just in seconds.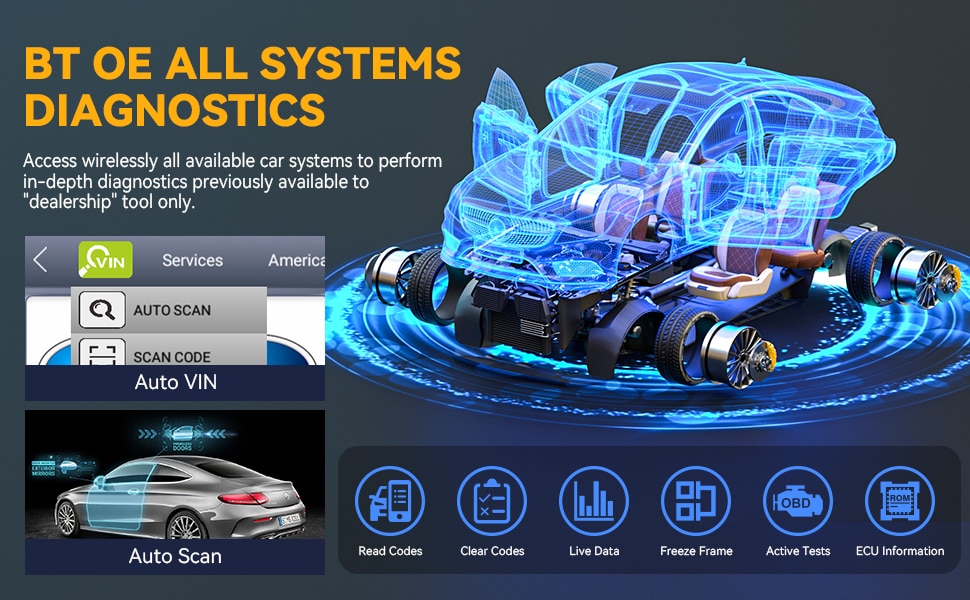 30+SPECIAL FUNCTION
1.Oil Lamp Reset Service
Allows you to perform reset for a new calculation of Engine Oil Life system once changed the oil.
2.EPB Electronic Park Brake Reset
It is important in the maintenance of electronic braking system's safety and efficiency.
3.BAT battery service
Allows the scan tool to evaluate the battery charge state, monitor the close-circuit current, register the battery replacement, and activate the rest state of the vehicle.
4.DPF Diesel Particulate Filter Reset
Specially works for Diesel Particulate Filter system with DPF regeneration, DPF component replacement teach-in and DPF teach-in after replacing the engine control unit.
5.SAS Steering Angel Sensor Reset
Helps clear the fault steering angle sensor memories and plays an important role in the steering angle sensor calibration.
6.TPMS Tire Pressure Monitoring System Reset
Makes sense in displaying sensor IDs from the vehicle's ECU, inputting TPMS sensor replacement IDs and testing sensors.
7.IMMO Key Programming
The unique car Key Programming and read pin code function, it is mainly used to disable the lost vehicle keys and program a new replacement key fob.
8.ABS Bleeding
ABS brake bleeding to get a firm brake pad after air exhaustion after repair ABS pump system.
9.Sunroof Reset
The sunroof needs to be reset when the sunroof control unit have communication problem or changed.
10.Suspension Reset
Try reset electronic suspension air ride with the massage system close all doors koeo flip through messages system go to suspension reset or on off.
11.Gearbox (Transmission )Reset
Procedure Reset Transmission Adaptive Learning DIY. Start the car and drive. Once you perform this procedure the Engine Control Unit (ECU) and Transmission Control Unit (TCU) will work together to learn how you drive by monitoring your driving pattern. After you follow this programming method of the TCU / ECU drive the car.
12.AFS Headlamp Reset
'AFS' means Adaptive Front lighting System (at night with the Bi-Xenon headlights) it swivels either side, pressing that button means they stay pointing straight ahead and don't turn when you turn the steering wheel.
13.Injector Coding
Leaking injectors and some dead injectors can be missed even when an injector is disabled. Other problems with the ignition system and mechanical components also may not show an rpm loss when an injector is turned off.
14.Throttle Adaptation
The throttle body is a tube containing a pivoting flat valve (butterfly) that is used to control the amount of air entering an engine. In an electronically fuel injected car, a throttle position sensor and air flow sensor communicate with the computer, which supplies the corresponding amount of fuel needed at the injectors. It must need re-learning throttle sensor position after clearing or repair.
15.Gear Learning
The scan tool monitors certain camshaft position sensors signals to determine if all conditions are met to continue with the procedure for Engine running.
more.....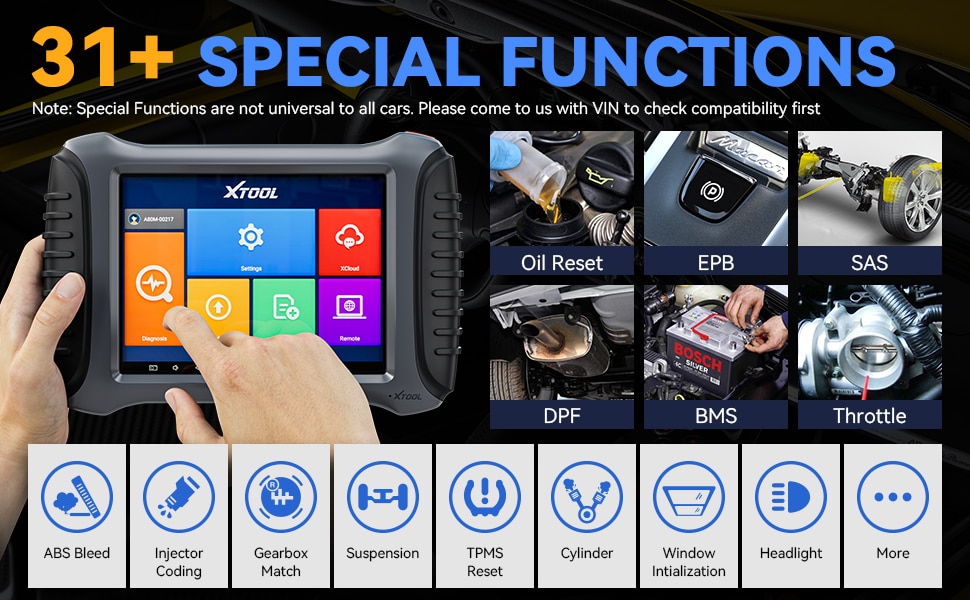 Ultra Compatibility with Add-Ons to Extend Its Capabilities
As an advanced diagnostic scanner computer, XTOOl A80 Pro Master can works with add-ons like XV100 digital inspection camera to perform inspection on hard-to-reach spots like engine cylinders, works with KC-501 Key Programmer or KC-501+KS-1 Key Programmer Set to perform comprehensive IMMO functions and advanced key programming & key chip programming functions and turn it into a tool for auto lock-smith.
· Works with XV100 digital inspectioin camera (not included)
· Works with KC-501 Key Programmer (not included)
· Works with KC-501 + KS-1 Key Programmer set (not included)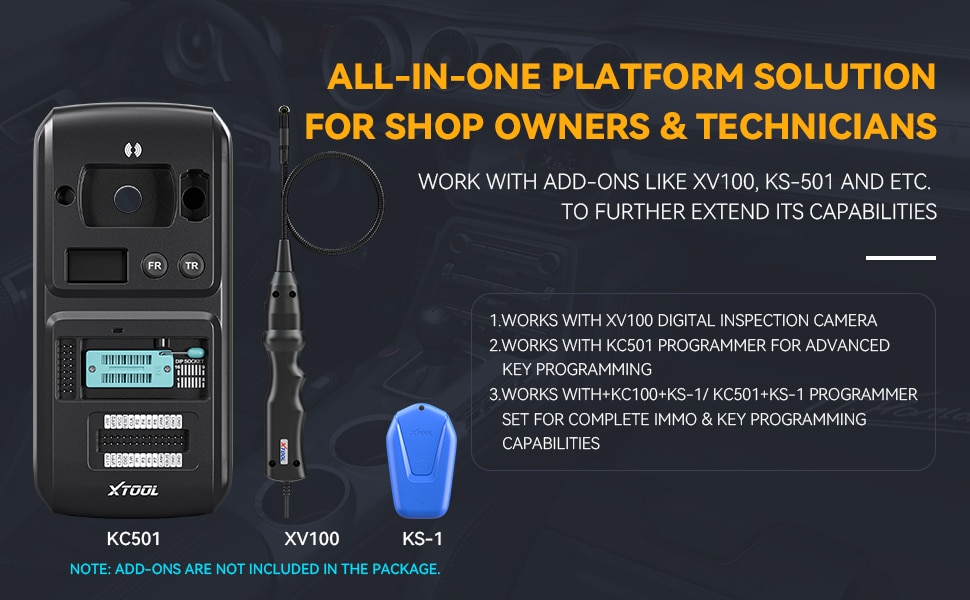 RemoteTechnical Support
By using this function, users can receive ad-hoc remote support from Autel's technical engineers, colleagues, or friends, by allowing them to control this tablet device on their PC via the TeamViewer software.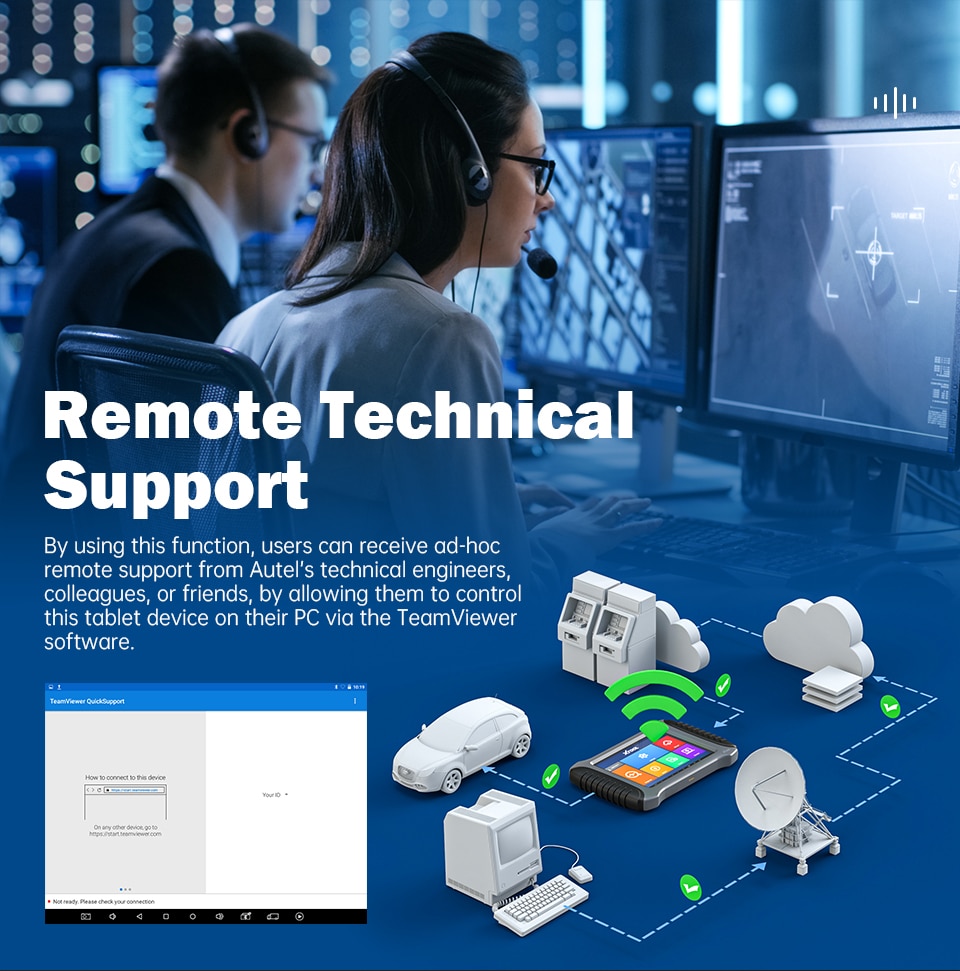 Wide Vehicle Coverage
This pro-grade diagnostic tool works on 88+ vehicle brands, 140+ American, European and Asian vehicle models, including 12V cars, light duty trucks and SUVs and etc.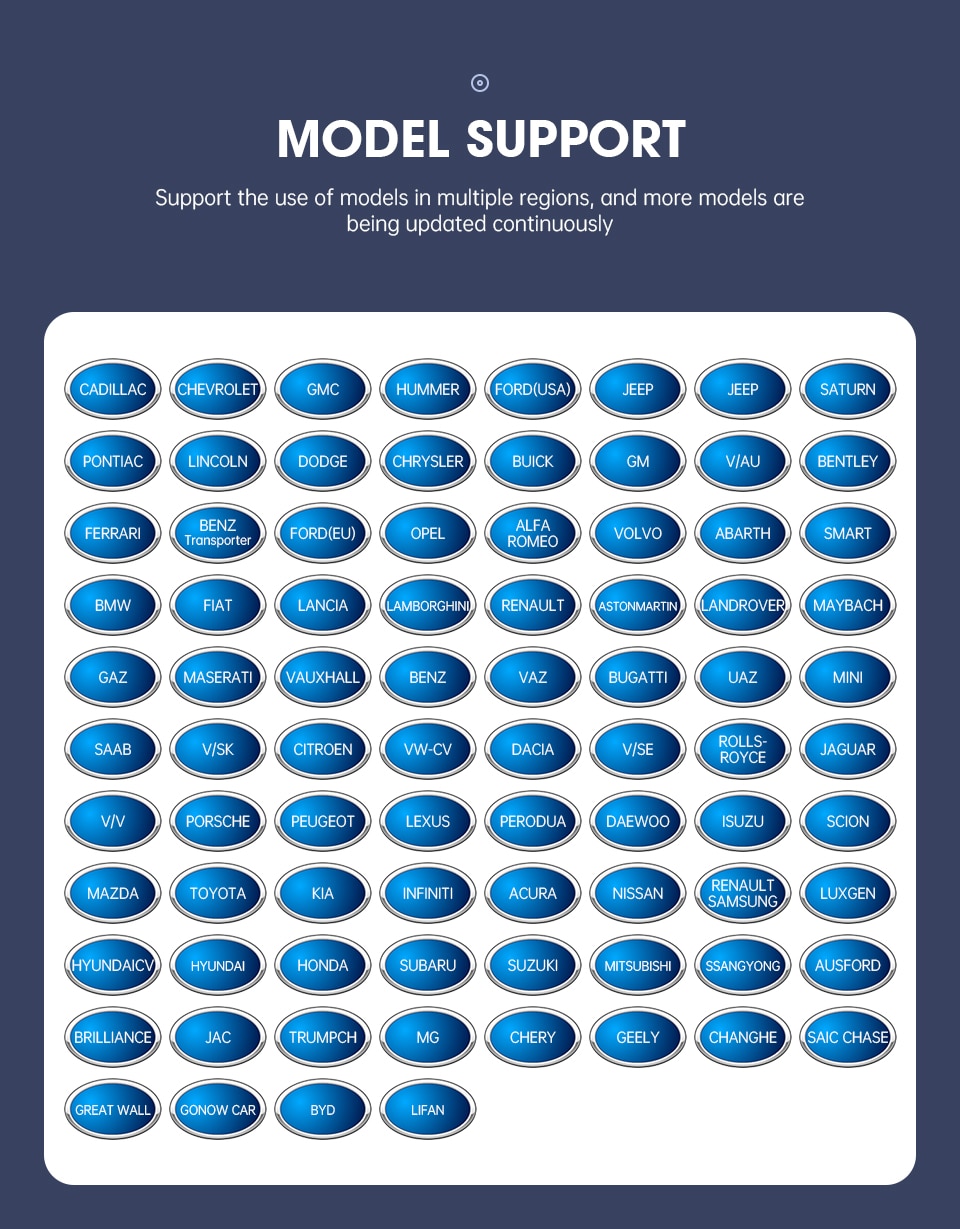 Ultimate Hardware + Complete Connector & Adapter Cables
With the ultimate hardware configurations, XTOOL A80 Pro Master is an ideal choice to add into the tool arsenal for auto technicians and mechanics.
*Powerful Quad-Core 1.8Ghz Processor.
· 8" 1024*768 screen,
· Android 5.1.1 based O.S.,
· 2GB RAM, 64GB ROM,
· 8MP camera, built-in speaker & microphone,
· 10,000mAh built-in battery that lasts up to 10 hours of continuous use.
· Included J-2534 programmer to work with OEM software
· Complete Connector/Adapter Cable Kit