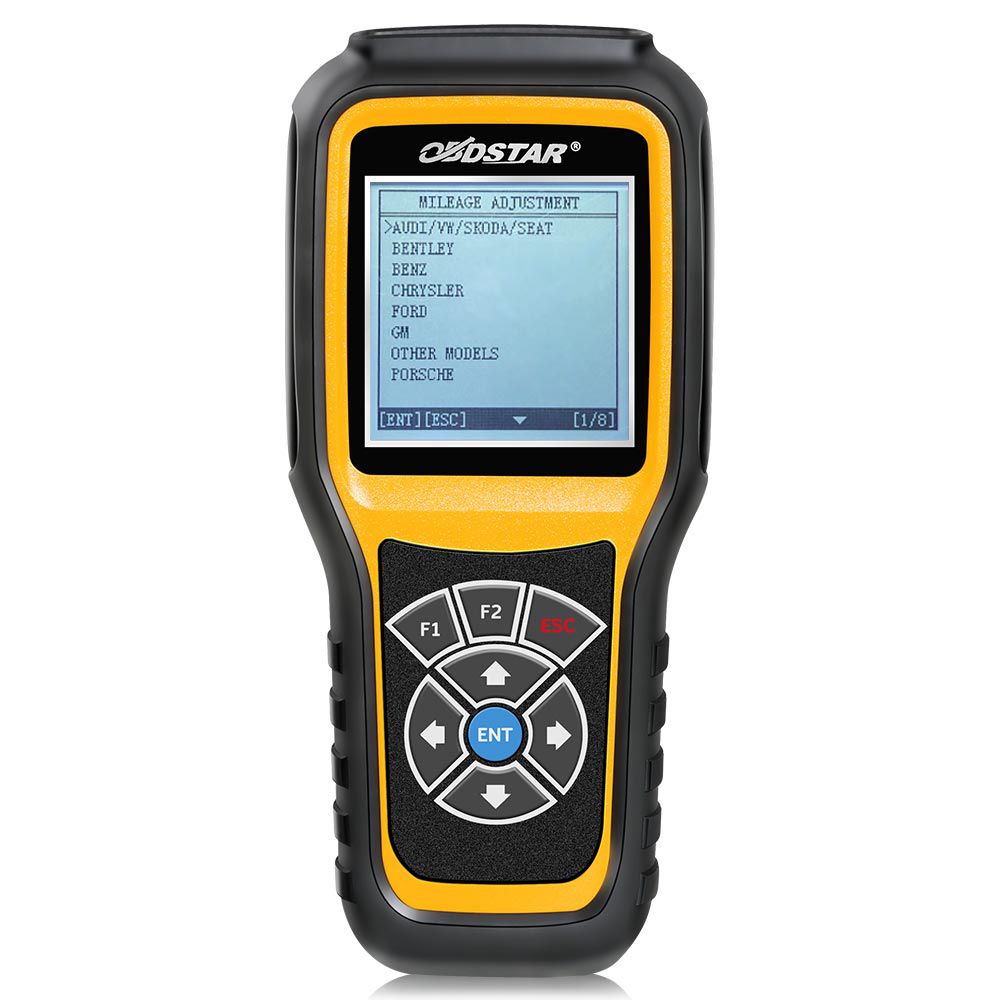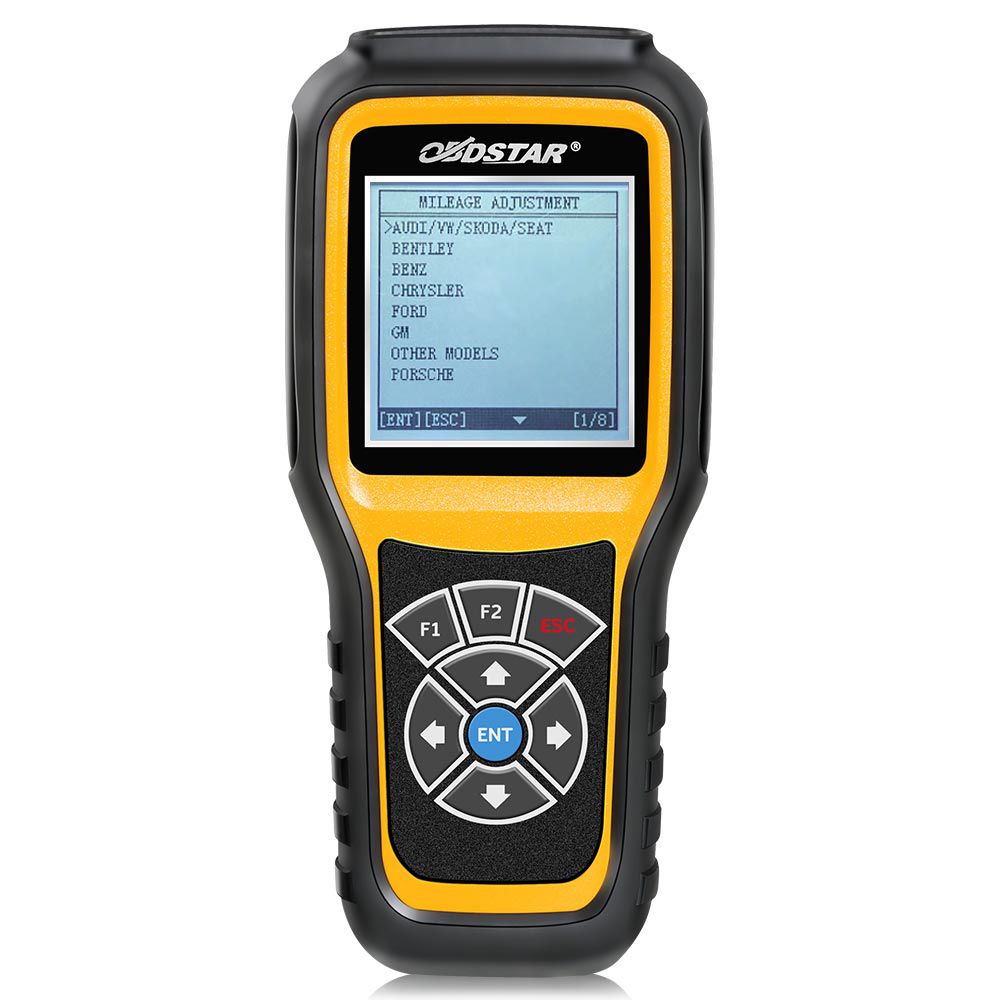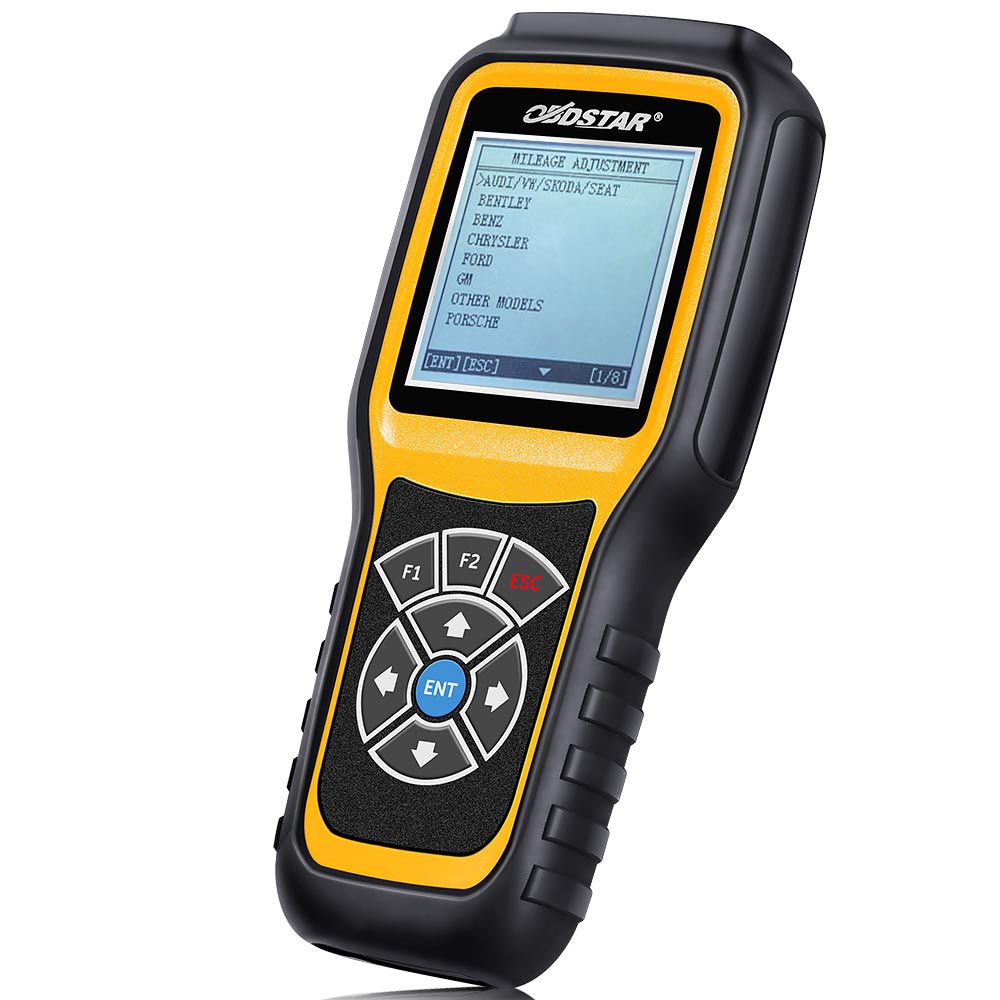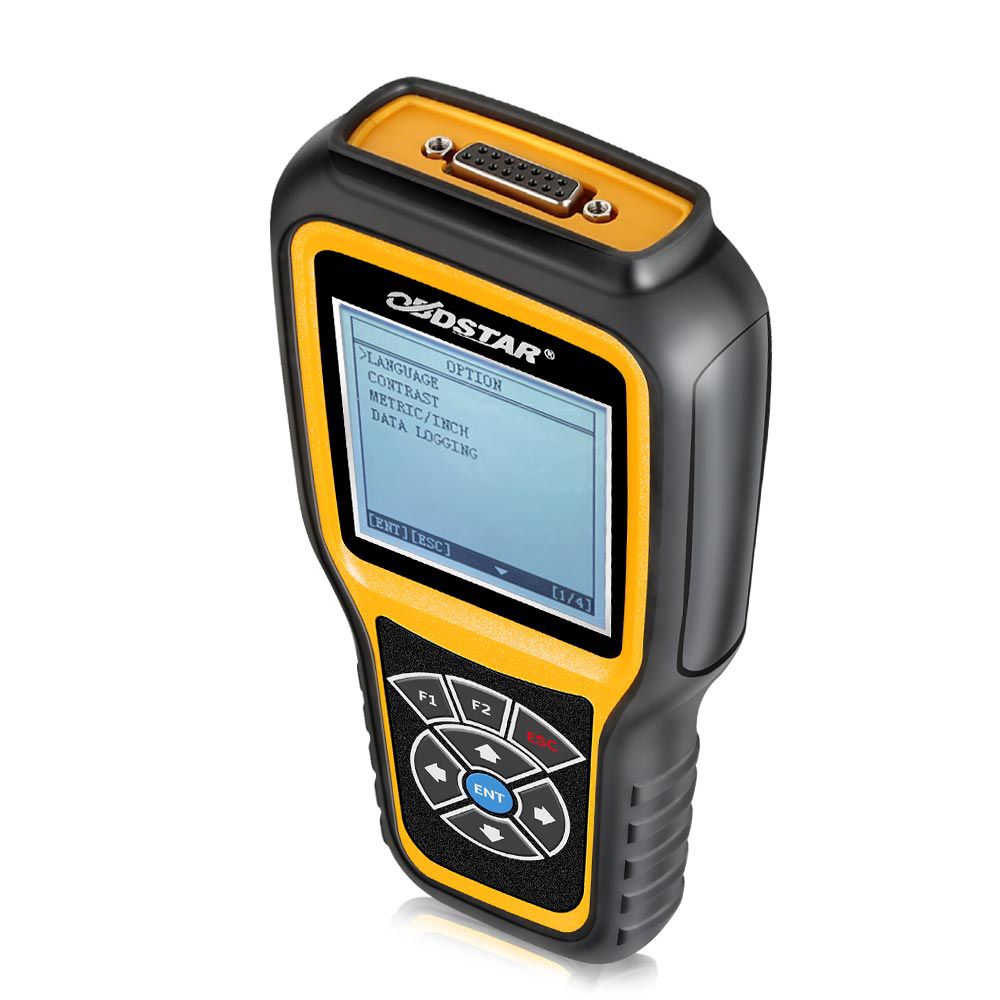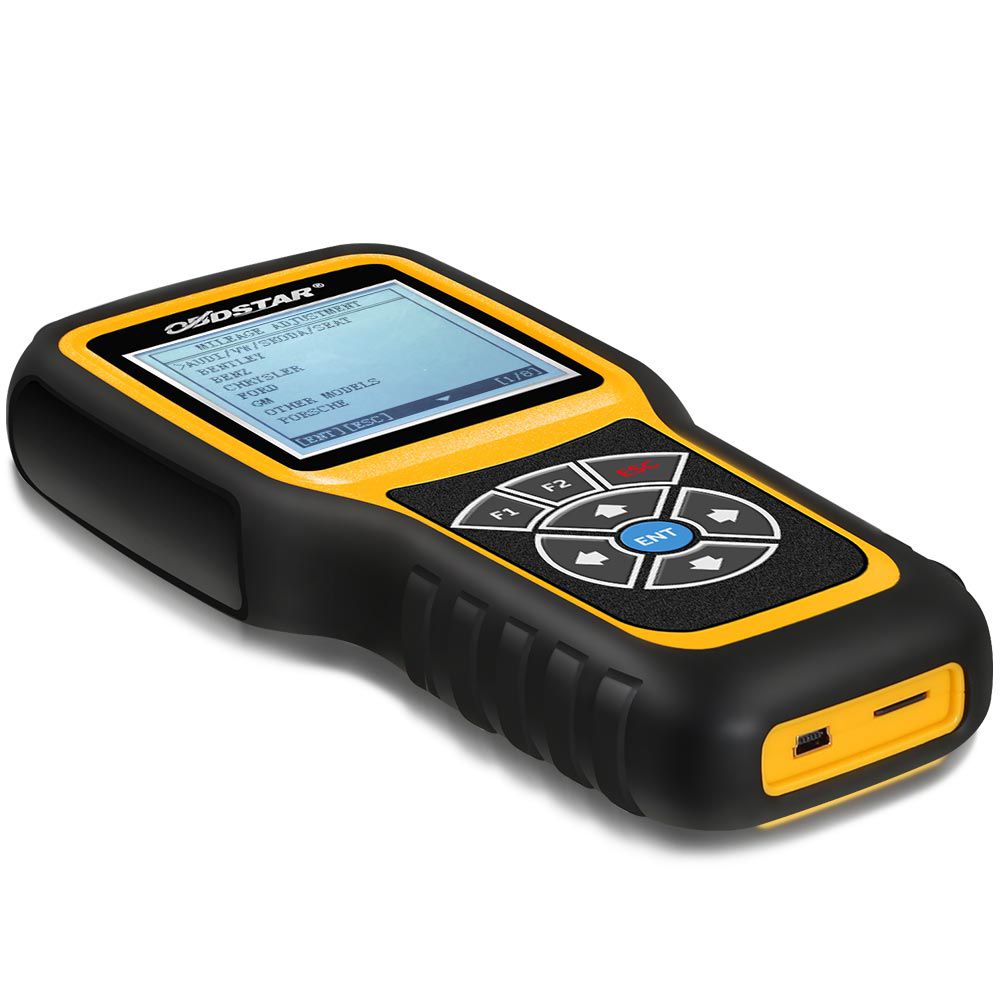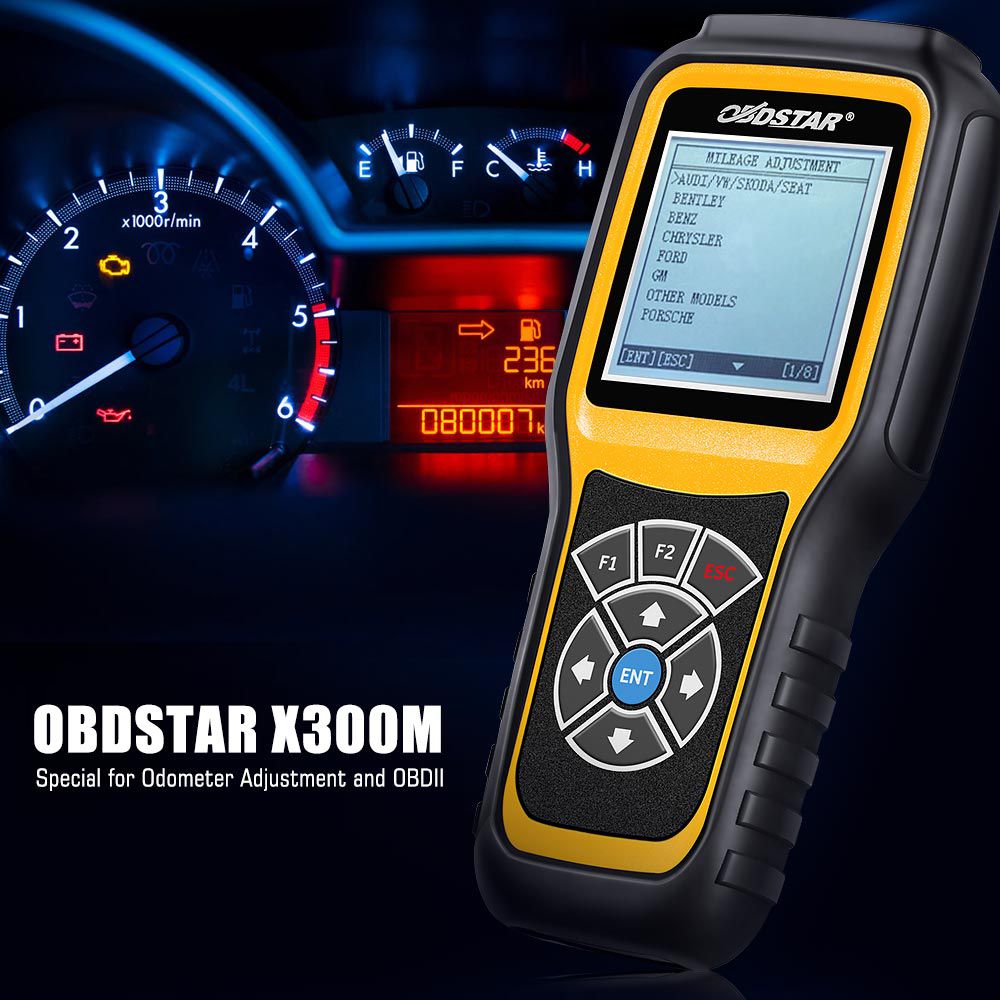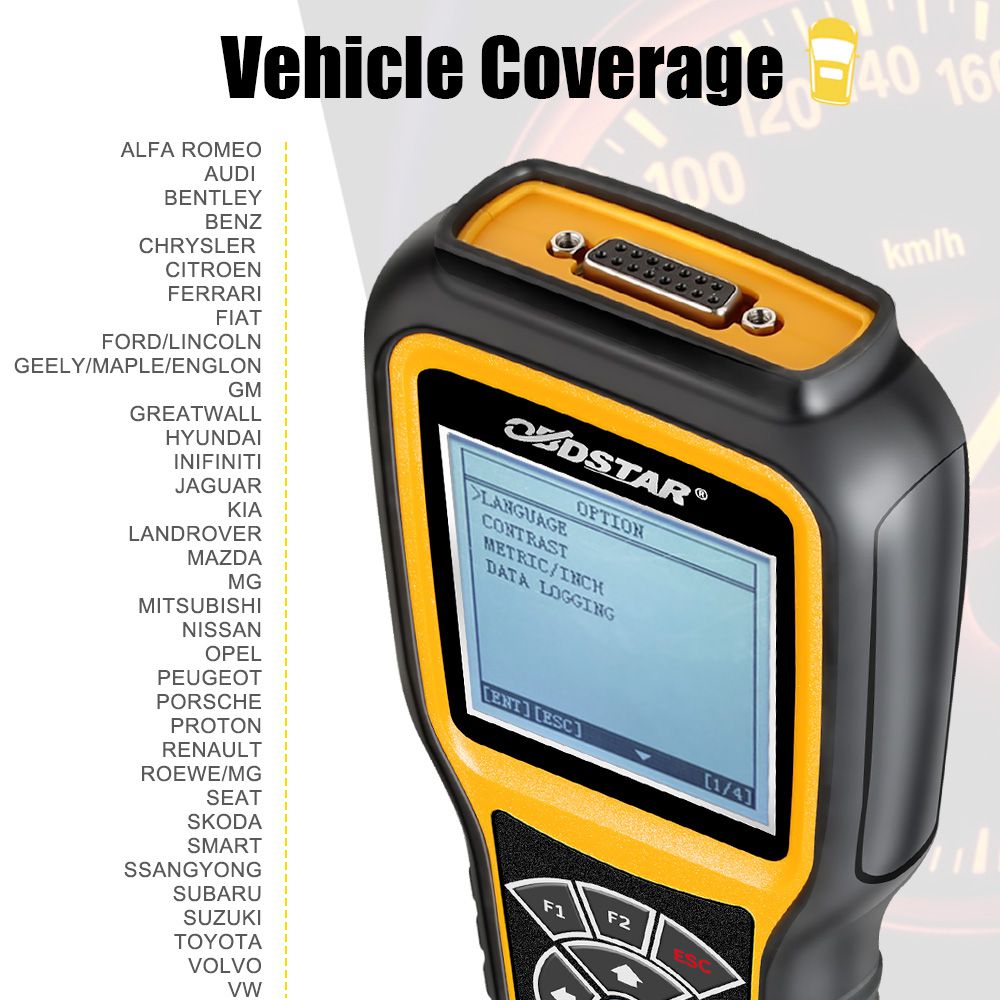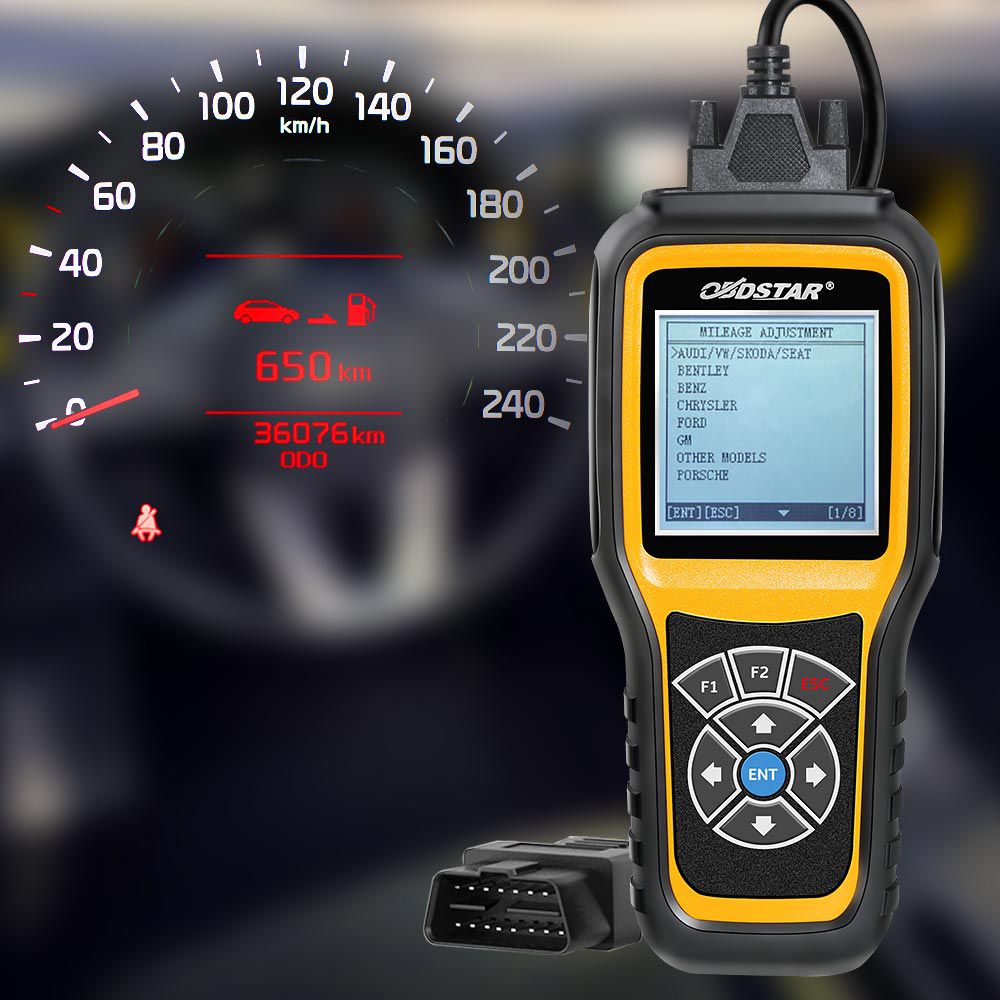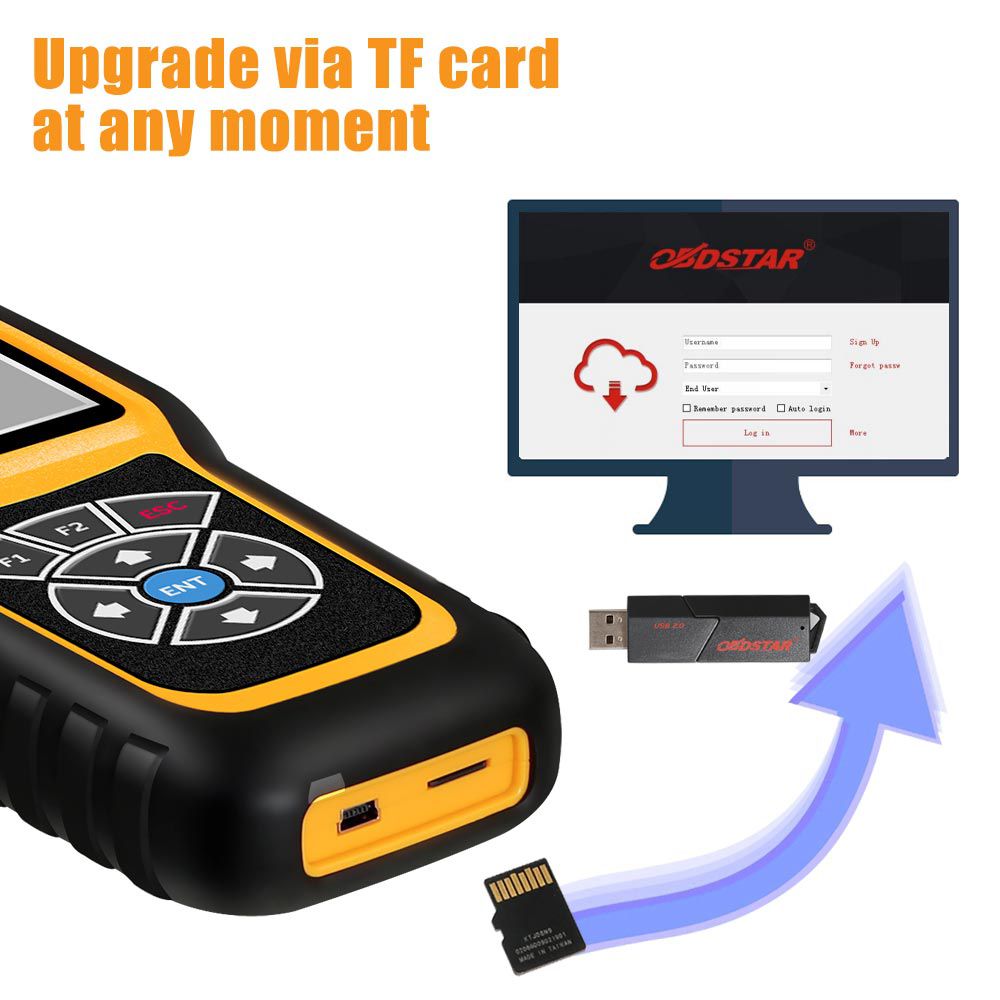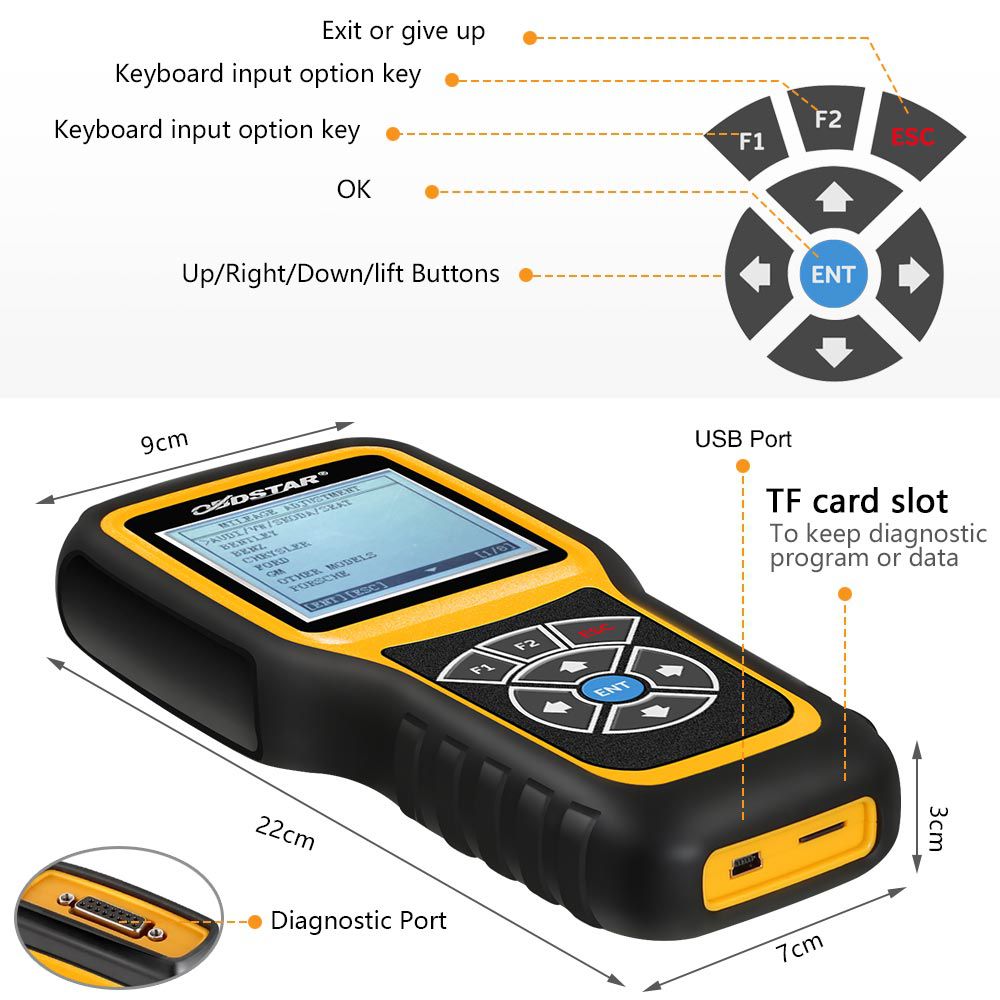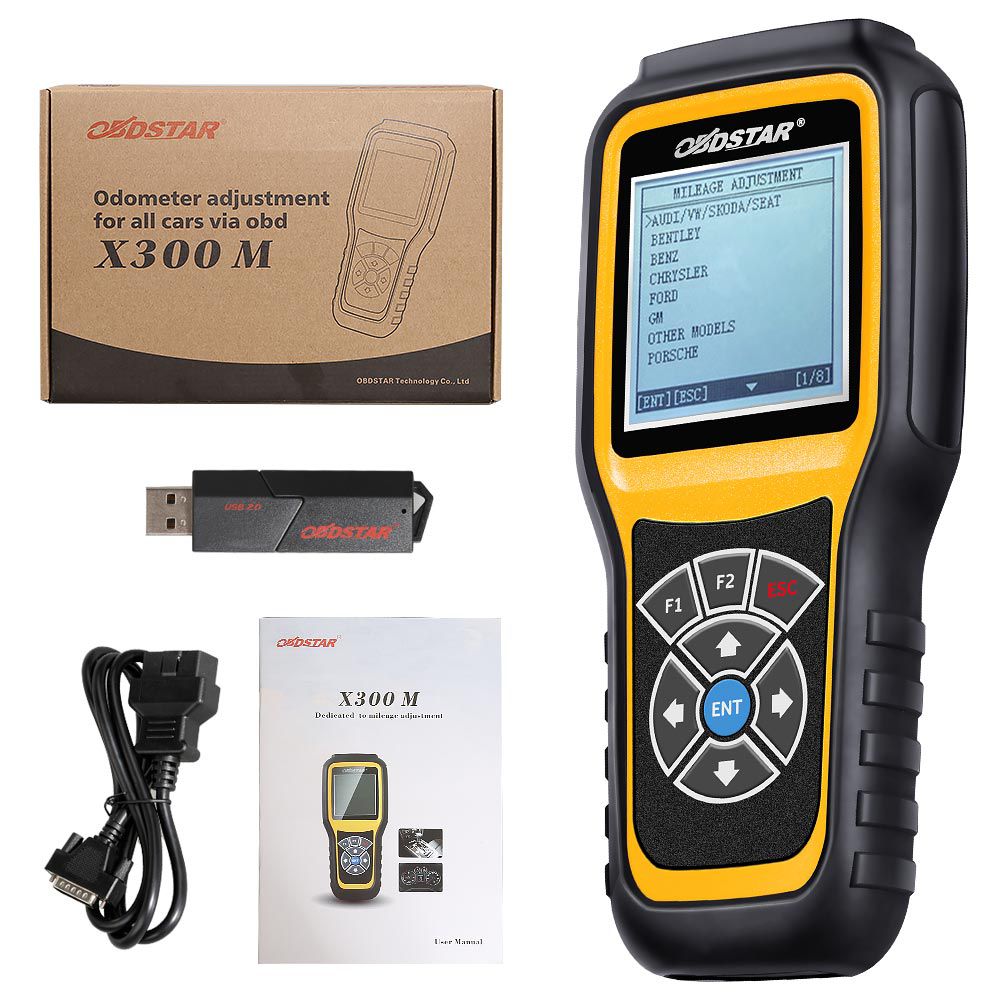 OBDStar X300M Special for Cluster Adjustment and OBDII Support Mercedes Benz & MQB VAG KM Function
OBDStar X300M is the most professional device for odometer adjustment, which coverage comprehensive car model. Main unit system of OBDSTAR X300M adopts ARM high speed chip to keep it running stable, fast and anti-jamming.
Shipping:

Express Shipping Service


Estimated delivery time:

3-15

working days.

See details »

Returns:

Return for refund within 7 days,buyer pays return shipping.

Read details »

Support:
Related Accessories/Similar Items
Product Details

Product's Reviews
OBDSTAR X300M Special for Odometer Adjustment and OBDII
OBDSTAR
X300M is an
Odometer Adjustment
tool launched by
OBDSTAR
. It's designed completly according to industrial standard. It's easy to take away and shockproofed.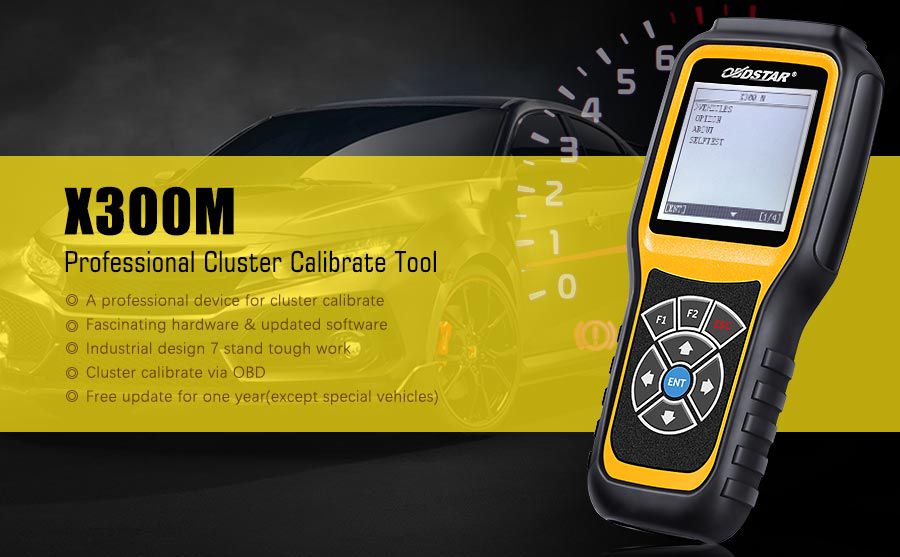 Top 6 Reasons to Get OBDSTAR X300M:
1. Free update for 1 year on www.obdstar.com. After 1 year, it will cost 85usd/year.
2. An excellent
Odometer Adjustment
tool launched by OBDSTAR, according to industrial standard,easy to take away and shockproofed.
3. Supports English Language
4. Dealer code: 0086A002
5. Standard configuration:
Odometer
adjustment + OBD2 (All cars can be adjusted Via obd)
6. Newest Update for
BENZ
, Volvo, MQB, Fiat,
Volvo
etc.
Note:
Compare with OBDPROG MT401, OBDSTAR X300M can work with newest car models such as Audi TT, A3 etc, in general, OBDSTAR X300M is upgraded to the latest version, followed by OBDPROG MT401.
OBDSTAR X300M Car List:
AUDI/
VW
/SKODA/SEAT, BENTLEY,
BENZ
, BESTURN, CHRYSLER(CHRYSLER/DODGE/JEEP), CITROEN,
FORD
, FIAT, GEELY, GM(BUICK/CADILLAC/CHEVROLET/HUMMER),
GM
C, GREATWALL, HYUNDAI, INFINITI, JAGUAR, KIA, LANDROVER, MAZDA, MITSUBISHI, NISSAN,
OPEL
, PEUGEOT,
Porsche
, PONTIAC, PROTON, RENAULT, ROEWE, SATURN, SMART, SSANGYONG,
Volvo
etc.
Please refer to
Latest OBDSTAR X300M Vehicle ListCustomer Feedback on OBDSTAR X300M:1. For VAG group vehicles:
Audi A3 is on the list from 2003 – 2006, 2007- up personally I have not tried
Audi A3 2008 monocolore OK
It can make Audi normal a6 before 2009
Volkswagen Tiguan 2013 TFT color dash nec+24C64 ok
Volkswagen caddy 2014 white meter NEC24C64 via obd
Volkswagen Caddy 2014 with TFT Color dash via obd
Volkswagen Caddy 2014 with TFT Color dash via obd
Seat Ibiza 2014 via obd ok
Volkswagen Polo 2014 with NEC24C64
06 a8 OK
2013 golf with black/white screen – OK (with latest update)
Golf 6 2012 white color, write 2 sec!!
Q5 2013 via obd ok
Tiguan 2012 tft color NEC24C64 ok
Volkswagen Polo 2014 White Meter NEC24C64 using golf menu OK
Passat 2009 mileage nec+24c32 OK
kia sportage r 2014 d70f423 mieage tested ok
Can support
VW
micronas
Skoda Octavia 2010 nec+24c32 VDO mileage OK
Skoda Superb 2012 via obd mileage ok
Polo 2004 VDO k Line mileage OK
Audi A4 2007… in 20 seconds by OBD.
Volkswagen Amarok 2014 ok ( choose golf NEC 24C64 white meter 2013-)
2013 jetta mono display ok.
have made KM visteon dash 95320
VW
golf 5 with success, just plug and play
2. For Hyundai
Hyundai verna fluidic obd ok
Hyundai accent 2012 by obd ok 24c16
Hyundai Creta D70F3525 ok
Hyundai Verna 24c16 ok
I20 2015 TESTED.VERY GOOOD.OK OK OK
Hyundai Accent 2011… by obd in 2 seconds
hyundai Accent 2011… by obd in 2 seconds
New update mileage correction for hyundai Sonata 9
i20 by obd ok ….. so i had to make the x4 solution given on this thread example for 25300km = 25300×4

3. Kia
Kia Sportage with 24c16 2012 work perfect
Kia sportage 2013 round dash screen obd success
Kia sorrento 24c16 al ok obd
Kia optima mileage correction: ok
kia sorento um 2016 ok obd2

4. OPEL
OPEL Isignia 2011 works well via obd
Astra J 2010 ok
Astra J 2011 read Security Code ok (via GM cruze)
Opel Insignia 2009/2011 OK
Opel Zafira 2012 OK
Opel astra 2010 2011 2012 NOT OK

5. Chevrolet
Chevrolet Cruze 2010, 2011, 2012 via obd Ok
Chevrolet Cruze 2014 via obd take less than 4 seconds
Chevrolet cruze lt 2012 alla key lost ….OK 10 min programing and mileage correction ok
Chevrolet CRUZE 2012, Read security code ok and Mileage ok
Chevrolet Cruze 13 miles ok
Chevrolet Captiva 2012, 2013 ok

6. Range Rover
Range Rover Evoque 2013 via obd ok
Range Rover Evoque SD4 2013 ok less than 2 seconds
Evoque 2012 works OBD
Rang rover sport 2014 , 10 sec after buckup all ok
Range rover sport 2013 (full lcd) - obd ok.

7. FORD
FORD Tourneo 2015 H9S12EXQ384
Read ori Value ok
Focus 2013 OK
Ford fiesta 2012 OK
Ford Kuga 2009 Red big display. Read ok. Write ok. 2 min and job done........
Ford C-max bj 2015 in 5 sec
Ford Fiesta bj 2011 in the 30 second
Ford cmax 2015 and fiat ducato 2017 work fine

8. Fiat
Fiat grand punto 2010 OK
Fiat punto 2007 OK
Fiat fiorino obd ok
2006 Chrysler 300c -> will do dash via obd but won't do SRI
Chrysler Vojager 2003. Read ok Write ok 1 min and job done........
Jeep grand cherokee 2013 OK
Jeep compas 2014 for obd2 2008+

9. PSA
Peugeot 508 BSI Q0x-00 BSI and dash by OBD All ok.
Peugeot 508 2010 1.6 diesel BSI read flash and eeprom about 5-8 min Dash 1-2 min
Citroen berlingo 2009 bsi jonson bsi04ev k01 work km in obd all ok,instrument cluster mareli i work with nyo42017 by luis all ok

10. Others
Honda civic 2006 all keys lost OK
Porsche Cayenne 2012 mileage OK
I20 24c16 ok (Note: if you WANT TO DO KM IN HYUNDAI I20 THEN YOU HAVE TO PUT KM 4 TIME MORE EX.
1000 KM NEED THEN PUT 4000 KM IN X100.)
Hummer H2 2008 via obd ok
2014 Altima Via obd ok
Seat Leon (MQB) in the 30 seconds

OBDSTAR X300M Update Guide:

1. Download the update tool and diagnostic software on www.en.obdstar.com ,double click,then go to the next step.
2. Click "Next" --> Click "Next" --> Click "Next" --> Click "Finish"
3. Above we have installed update tool,and the start software updating.After Update Tool installation completed,click the update tool software icon on desktop to start the update tools.
4. Open update tool--> Click the source menu,choose the program you want to update,click it and confirm.
5. Click and select all the software the click "update"
6. Wait for several minutes the the updating finished.
Note: Detail information about how to update obdstar x300m please click How to update OBDSTAR X300M Mileage Programmer

How to use OBDSTAR X300M:

1. Connect OBDSTAR X300M to you car via OBD2 scoket.
2. Select VEHICLES->MILEAGE ADJUSTMENT
3. Select your car model->initializing...->authorizing...
4. Select your car model and year->MILEAGE ADJUSTMENT
5. Screen dispaly "communication"
6. Enter a filename to save
7. OBDSETAR X300M managed to read the current mileage
8. Input new mileage
9. Adjusting mileage...-->adjustment complete
You can read OBDSTAR X300M change KM on Porsche Cayenne 2008 to get more information how to operate.

OBDSTAR X300M Manual:

Below is the link of OBDSTAR x300m user manual,include obdstar x300 feature,instroduction,Function Setting,update tips and so on...
---> OBDSTAR X300M Manual
OBDSTAR X300M Overview: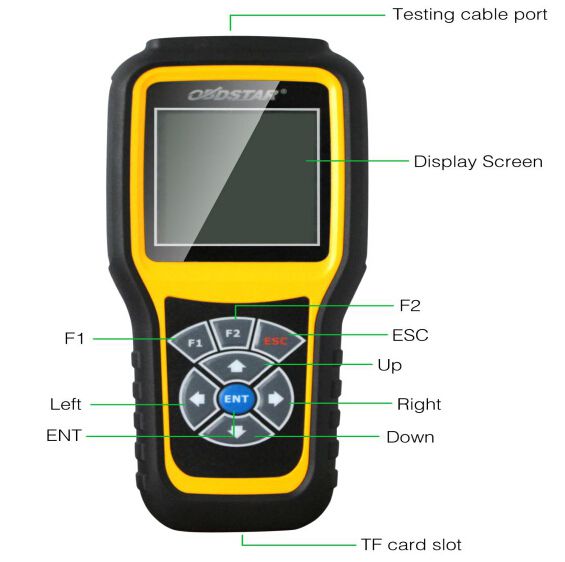 | | |
| --- | --- |
| Name | Instruction |
| Testing cable port | Connect to the main test cable |
| Display Screen | Show information |
| F1 | Keyboard input option key |
| F2 | Keyboard input option key |
| Enter | OK |
| ESC | Exit or give up |
| Up | Up |
| Right | To Right |
| Down | Down |
| Left | To left |
| TF card slot | To keep diagnostic program or data |

OBDSTAR X300M Screen Display: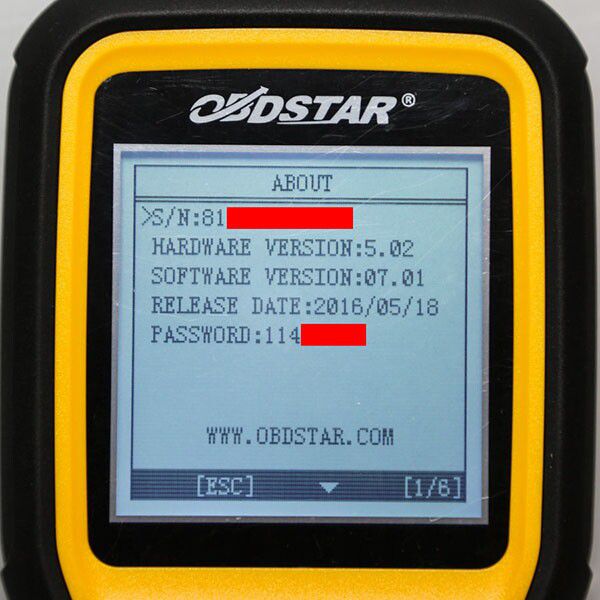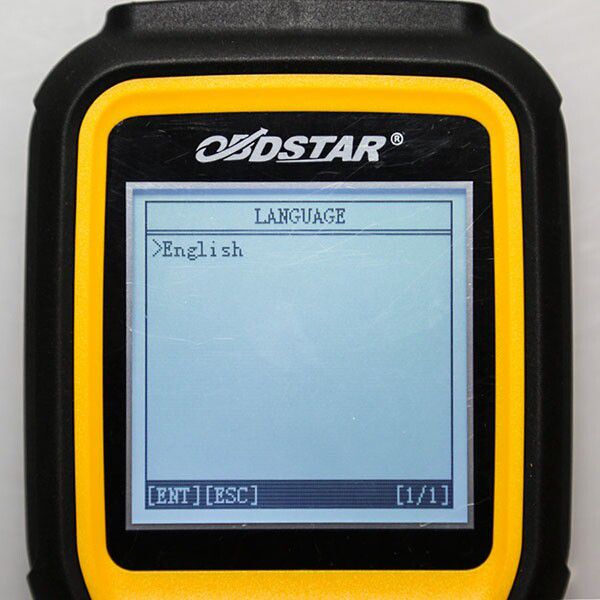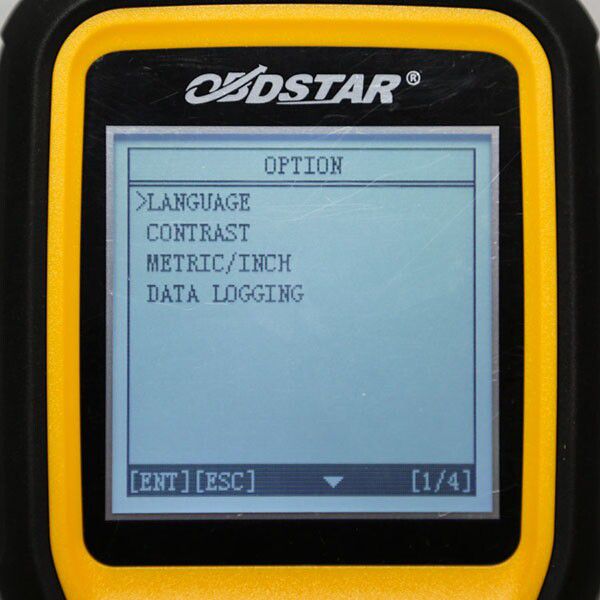 OBDSTAR X300M Hardware Technical Specification:
★CPU :ARM7
★Power Supply:DC12V
★Operation Power:DC12V
★Operation Temperature: -20~60℃
★Display Screen:160*160
★Dimension: 22cm(L)*10cm(W)*3.6cm(H)
OBDSTAR X300M Package List:
1pc x X300M main unit
1pc x Main cable
1pc x SD card (Host memory card)
1pc x SD card reader
1pc x X300 M user's manual