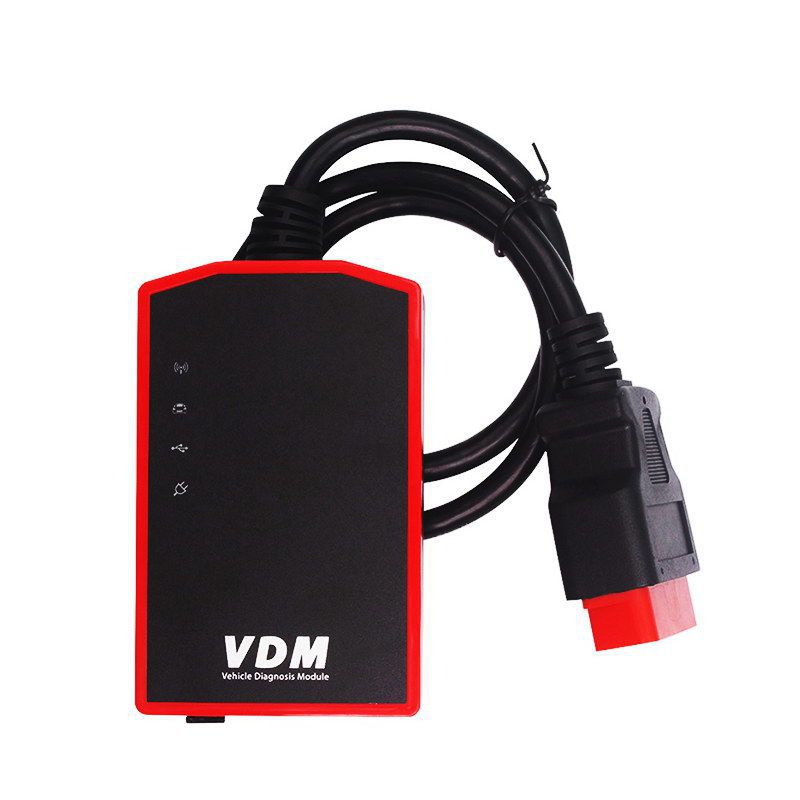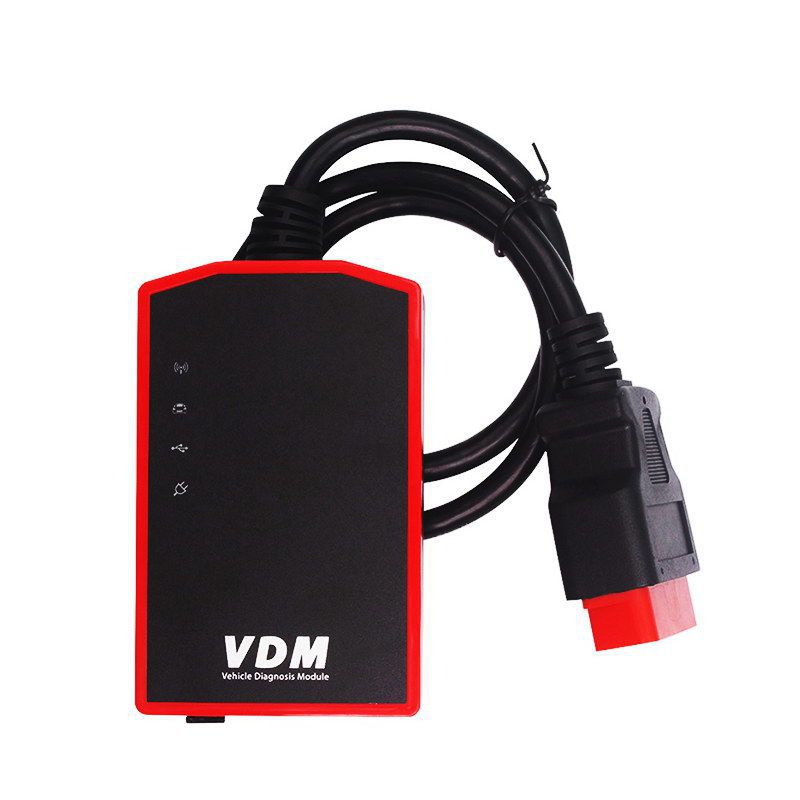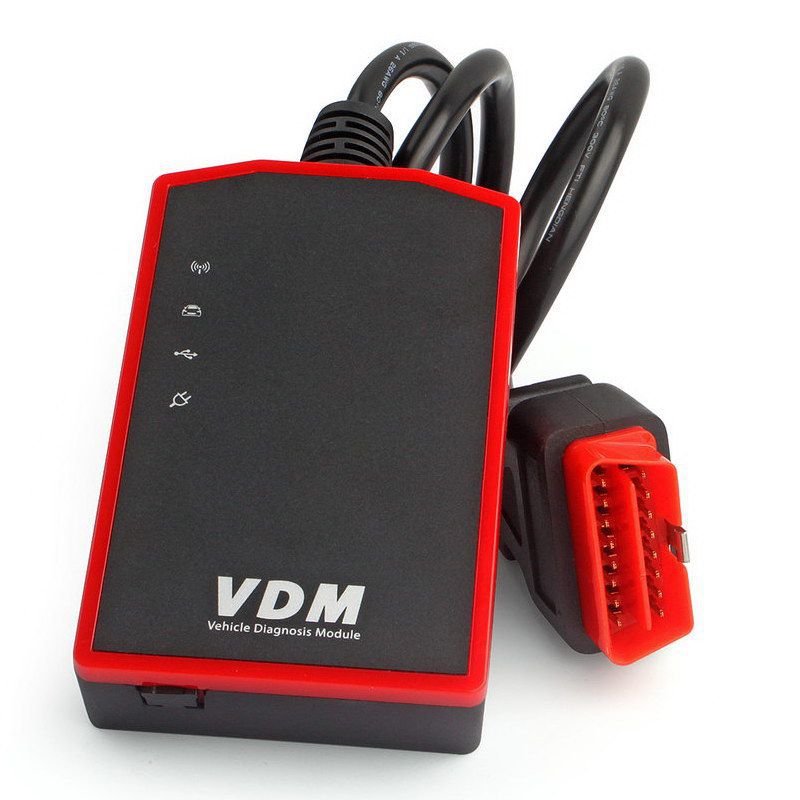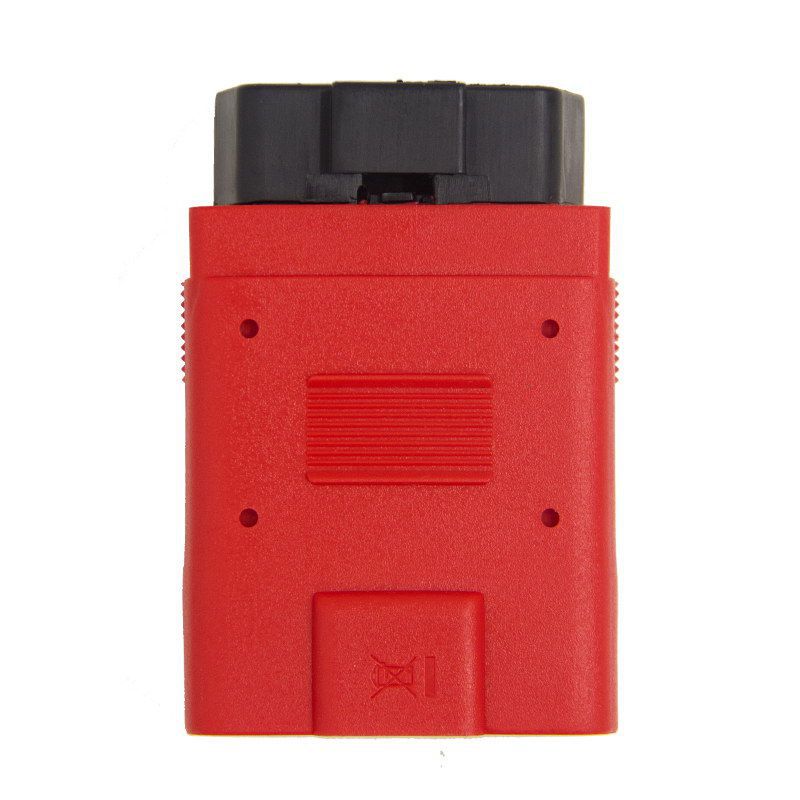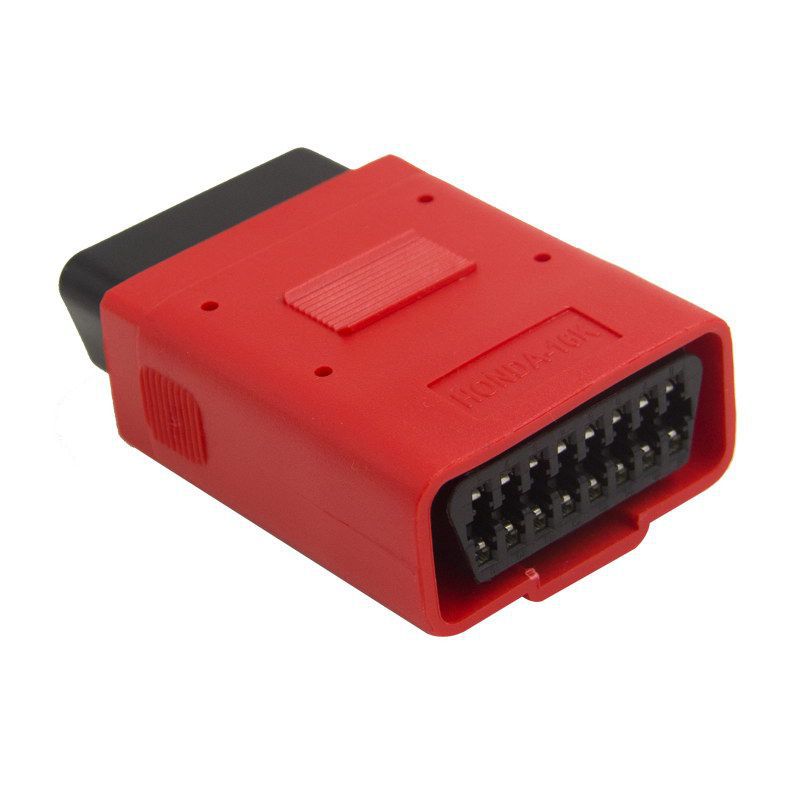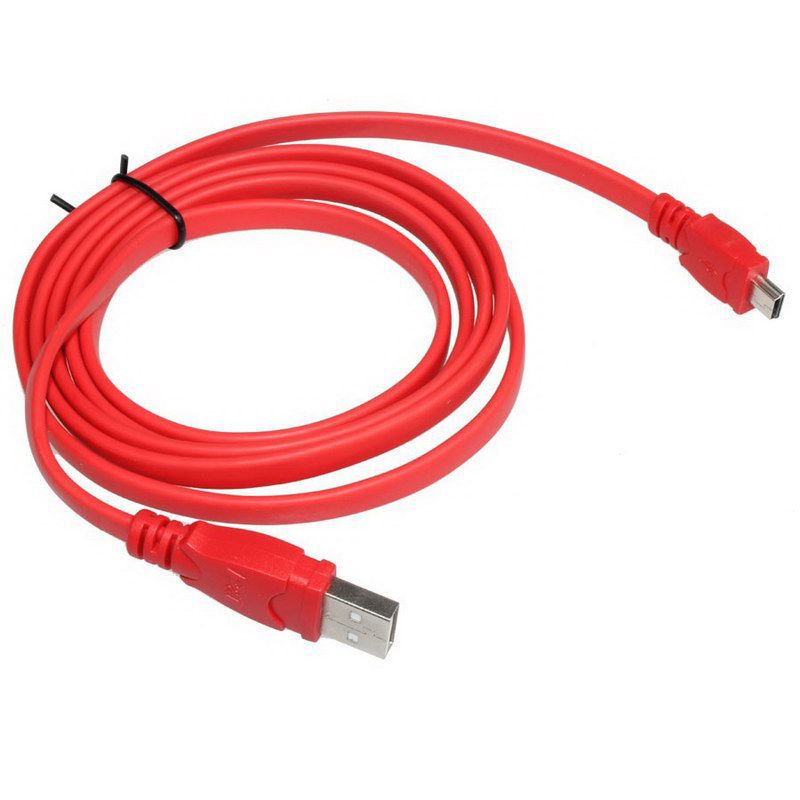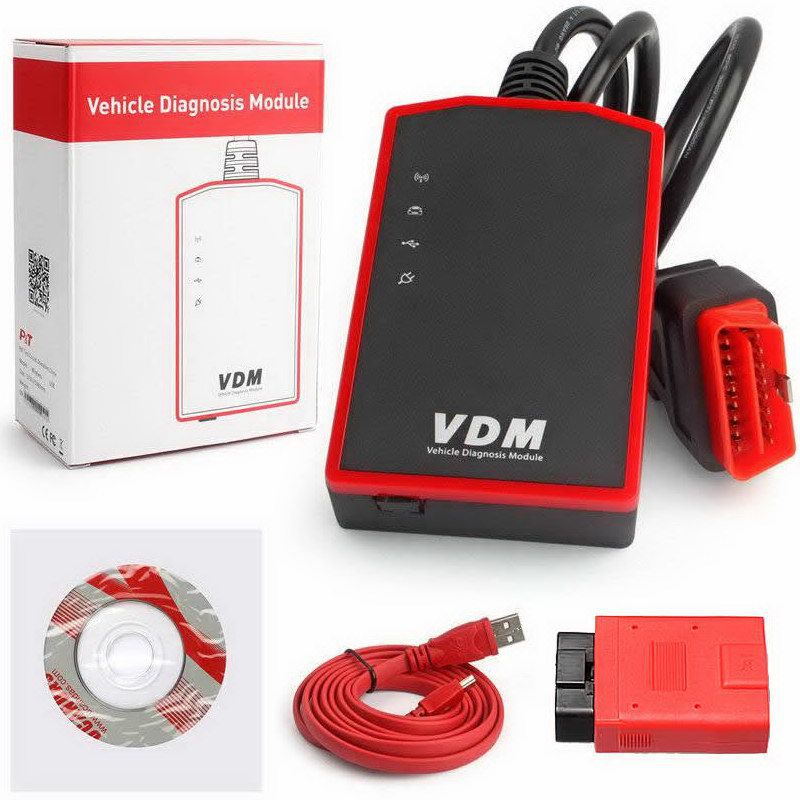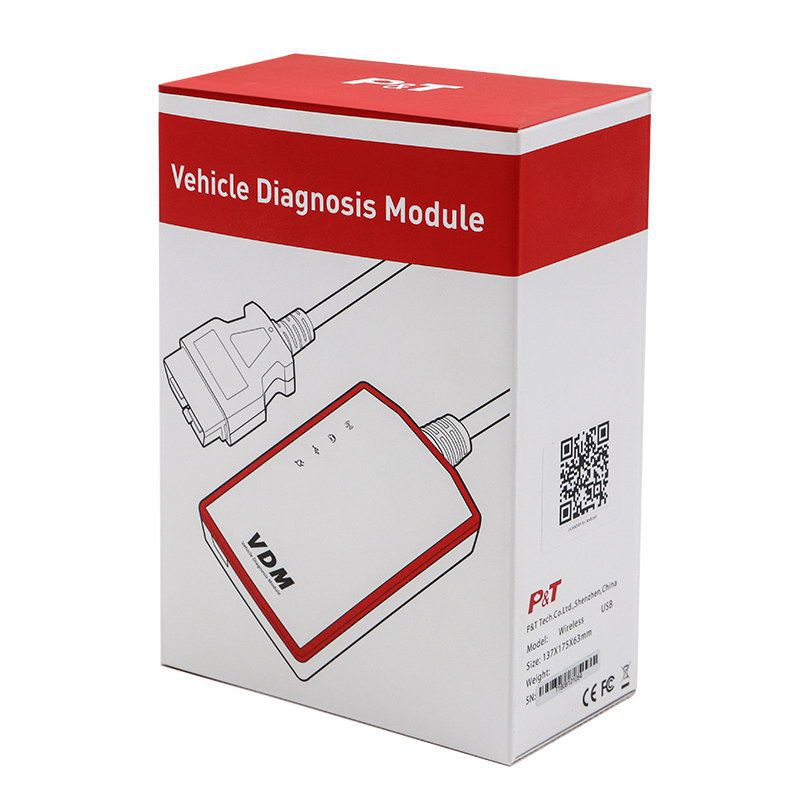 V3.9 VDM UCANDAS Wireless Automotive Diagnosis System with Honda Adapter Support Andriod V5.2
VDM UCANDAS is a Wireless Automotive Diagnosis System, perfect replacement for Autocom CDP, it is only for car diagnosis, multi-language.No Need to Register and be activated.
Price:

US$259.00

/

piece
Discount Price:
Language:
Shipping:

Express Shipping Service


Estimated delivery time:

3-15

working days.

See details »

Returns:

Return for refund within 7 days,buyer pays return shipping.

Read details »

Support:
Product Details

Product's Reviews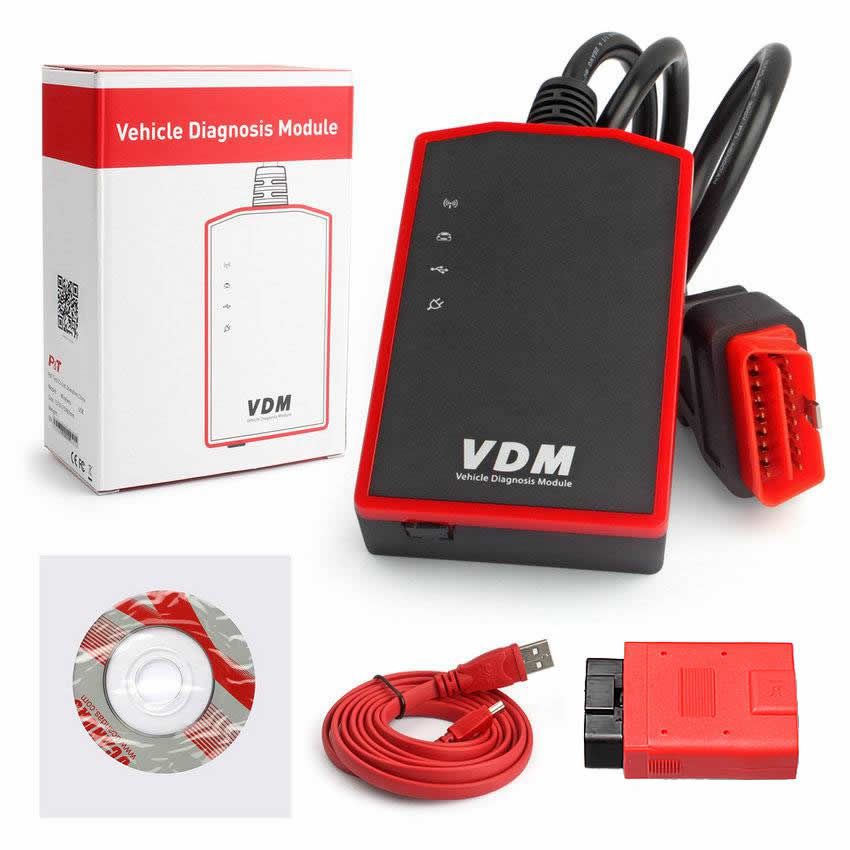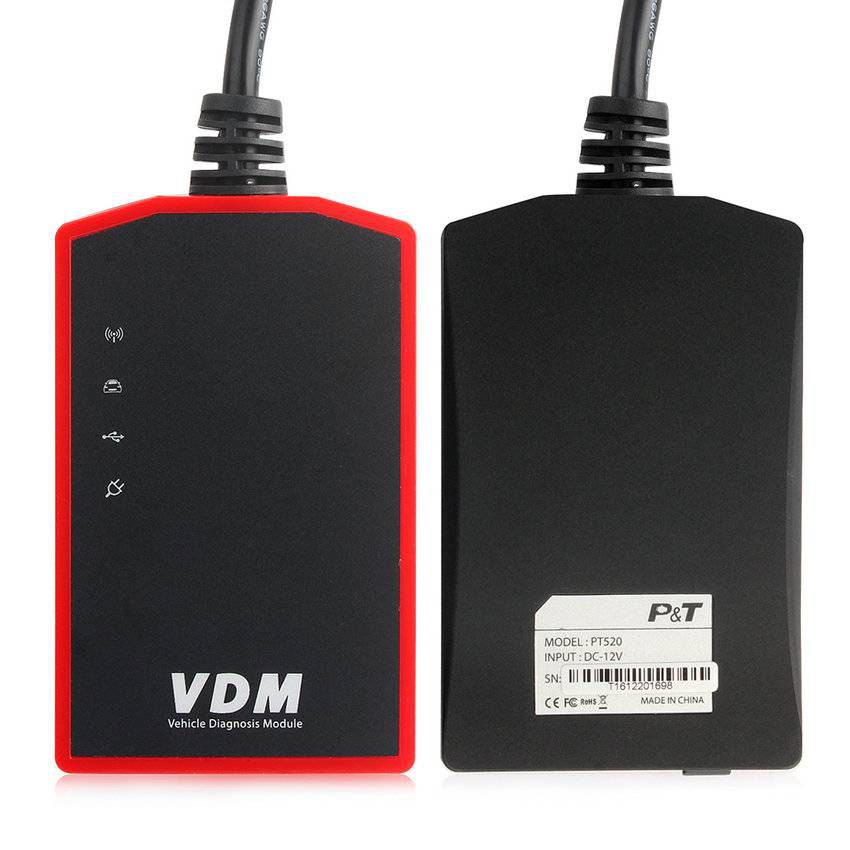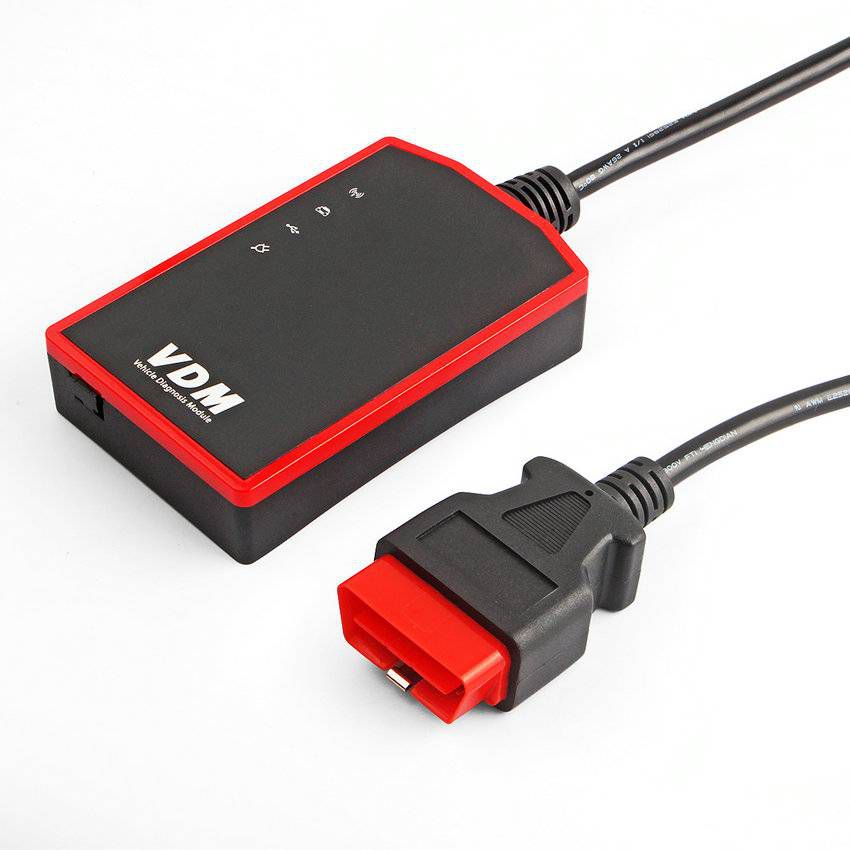 VDM UCANDAS V3.9 Wireless Automotive Diagnosis System with Honda Adapter Support Andriod V5.2
Top 9 Reasons To Get VDM Ucandas:
Software Version: 3.9 [ If You Need The Software,You Can Download it Directly From Official Website] Software Name: UCANDAS_UI_V3.8z
Support Multi-Languages
WIFI and USB Connection: The WIFI direct distance is less than 50M
Online Update: you can go to Website to update your device. After one year, you need pay about 80USD for each update
VDM UCANDAS can support new computer system: Windows XP, Windows 7, Windows 8. No WP8/Win8 RT
Our Customers feedback VDM UCANDAS better than Autocom
No need Activation or Register before using.
VDM UCANDAS Covers 47 Car Brands,
Newly Added Honda Adapter for Free
VDM UCANDAS for Android:
Supporting Andriod 5.2 or newer
Supporting screen resolution: above 720P
Supporting English language at the moment. As for multi-language.
Supporting read code, version information, clear code, live data.Special functions will be released later
More update coming soon.
Scan QR code to download: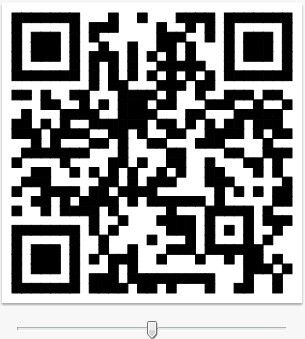 Notice:

Dealer Code: 000000 or 111111
Please Don't Use VDM UCANDAS on Windows XP SP2 System, Or Wifi Function Can't Work
Very Few type of car can do key programming function,such as HONDA, and there is no supported car coverage list for this function
There is update version for Russian,German, French, Italian and Portuguese language, you can update to the latest online now for free.
VDM UCANDAS Support Car List:
European Car Models: Audi, Benz, BMW, Citroen, Fiat, Ford EU, Jaguar, Lancia, LandRover, MINI, Opel, Peugeot, Porsche, Renault, Saab, Seat, Skoda, Smart, Vauxhall, Volvo, VW.
Asia Car Models: Acura, Honda, Hyundai, Infiniti, Isuzu, Kia, Lexus, Mazda, Mitsubishi, Nissan, Perodua, Proton, Subaru, Suzuki, Toyota,Daihatsu,Daewoo,GM
Australia Car Models: Ford AU, Holden
USA Car Models: Chrysler, Ford, GM.,JEEP, SCION
China Car Models: Chery, Geely, GWM
VDM UCANDAS Support Language List:
English Global Version, Persian,Portuguese, Japanese, Czech, Hungarian, Arabic, Russian Global Version, Finnish, Korean, Turkish, German, French, Spanish, Italian, Simplified Chinese, Traditional Chinese
(Besides English,you can have another one more languages at most, If you want to add language for your VDM UCANDAS, please provide us serial number and language you need)
VDM UCANDAS Supported Systems:
ME-Motor electronics, CDI-Common Rail Diesel Injection, ETC-Electronic transmission control, ESM-Electronic selector module, SBC-Sensotronic Brake Control, ESP-Electronic stability program, BAS-Brake assist, Suspension, TPC-Tire pressure monitor, Airbag, CGW-Central gateway, EIS-Electronic ignition switch, OCP-Overhead control panel, UCP-Upper control panel, XALWA-Xenon headlamp, HRA-Headlamp range control, ATA-Anti-theft alarm system, IC-Instrument cluster, ASSYST-Active Service System, SCM-Steering column module, EPS-Electrical power steering, PTS-Parktronic system, EPB-Electric parking brake, COMAND/AUDIO, CD/DVD, TV tuner, CTEL-Cellular telephone, DCM-Door control module, ESA driver-Electric seat adjustment driver,ESA passenger-Electric seat adjustment passenger, AAC-Air conditioning, WSS-Weight sensor system, SVMCM-Special vehicle multifunction control module.
WIFI VDM UCANDAS Function List:
Quick Test, Read ECU Info., Read DTCs, Erase DTCs, Clear learning value, Data Stream, Actuations, Read freeze frame data, Read/Write VIN, Basic Reset, Control unit adaptations, Throttle adaptations, Air bleeding, Level calibration, Theft alarm Reset, Key programming, Oil change, Idle speed learning, Idle speed Adjustment, Ignition timing adjustment, Camshaft timing control learning, Maintenance functions, ECU Initial startup, ECU initialization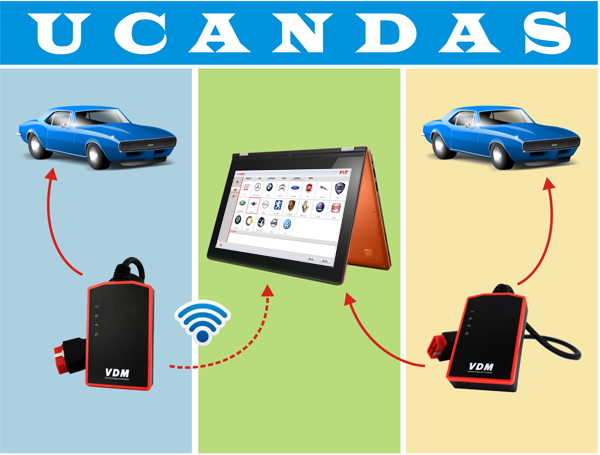 Hardware Introduction: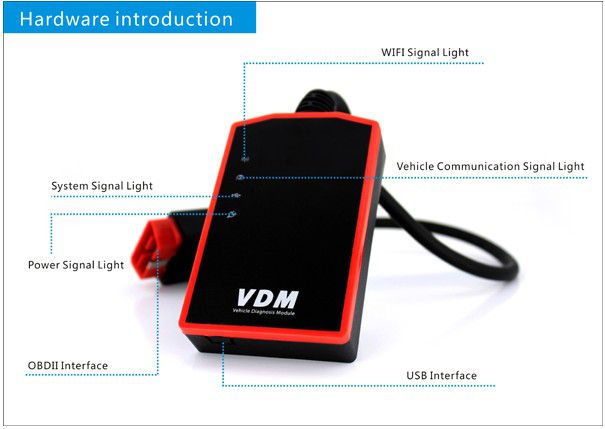 VDM UCANDAS Features
Supporting ISO 9141-2, K/L line, SAE-J1850 VPW, SAE-J1850 PWM, CAN ISO 11898, ISO15765-4 protocols.
High-speed, medium speed and low speed CAN-BUS, Single CAN-BUS diagnosis protocols is supported.
Can check out the year and model of the vehicles automatically and quickly.
All inclusive software coverage - European, American, Asian and Australian prevalent vehicles.
OBDII diagnostic connector has a wide compatibility, which don't need to replace other connector, during the testing.
Hardware architecture uses new design with multiple protection, interference and stability. Built-in overvoltage protection module is applied, in order to protect scanner and vehicle against accidental damage during checking.
Can work stably in high and low temperature environment, and work well.
UCANDAS VDM Software Free Download:
Please visit ucandas official website download link:http://www.ucandas.com/download.html to download UCANDAS Software.
UCANDAS VDM Software Update:
Step 1: browse www.ucandas.com, click "Downloads", and select "Product Trials", select the newest VDM UCANDAS update software, click "Download".
Step 2, after finish download "UCANDAS UI UPDATE Vxx", install it and Launch it after finish installation. ucandas update tool is shown as following icon.
Step 3, click the yellow icon "Ucandas", and install the driver for your CP210x USB to UART Bridge device.
Step 4, connect UCANDAS VDM with computer and car.
Step 5, Launch "Ucandas", and click the third icon at the left side to read Hardware version and Software Version.
Step 6, click "update application" – the fourth icon at the left side, then a window pops up, click "ok" to update.
Step 7, register personal information by clicking the human head icon.
Step 8, select the language you get authorized at the upper right corner, then download diagnostic program list with the language installed. Important note: the language is car model software language, not device menu language.
Step 9, return back to "Update tool", click operating menu language to reset the language you want, then all language is reset. Only when the car model language matches menu language, the car model can be displayed; otherwise it will have no car model after download.

More detail pls read article:VDM UCANDAS Update Guide
How To Use UCANDAS:
Please connect VDM to the OBD diagnostic block of the car and the power indicator will then illuminate. The fixed SSID of VDM is UCANDAS. If
you fail to connect the device to Wi-Fi, please set it manually. The VDM wireless icon will come on after you successfully connecting it to Wi-Fi.
Then start UCANDAS software and click the "car diagnose" icon, as shown below: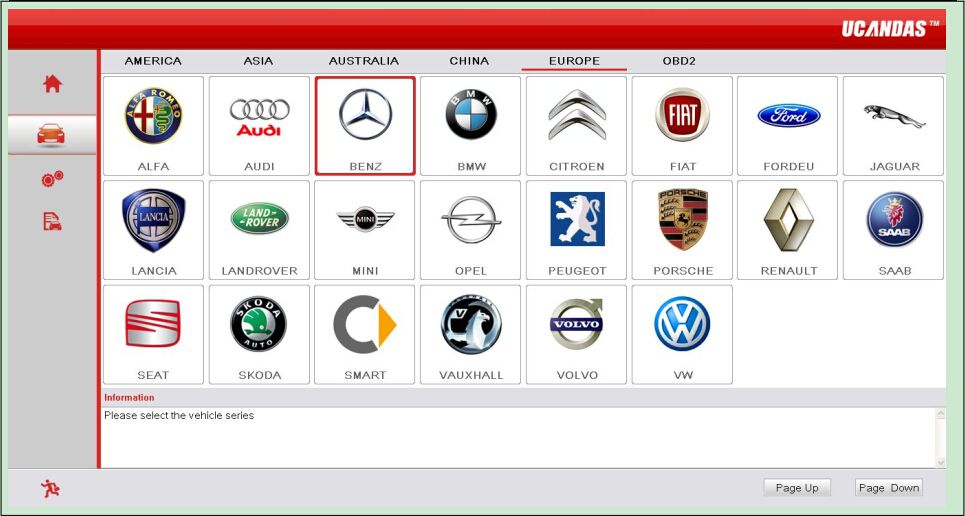 Click the corresponding auto icon, choose software version, and enter car diagnosis interface, as shown below: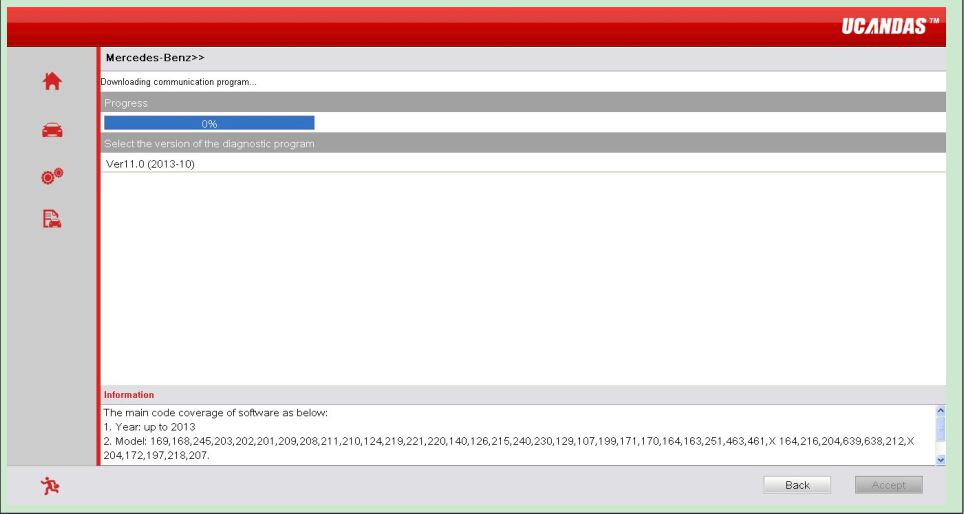 VDM UCANDAS Reviews:
D.Lackey: I saw VDM UCANDAS advertised as better than autocom, it claims one-year free update at official website, and works with newest cars up to 2014.
chanasims: I tested UCANDAS VDM successfully many car models after 2000 year, like 2012 honda cr-v, Jeep, Dodge, a part of cars up to 2014 year. I had problem with Renault Fluence, Saab 93 and Ford, I thought VDM can't cover these cars, later I learned they are before 2000 year, VDM can't cover.
hish7am:I installed VDM UCANDAS on Win7 successfully (ukobd2.com claims Windows XP, Windows 7, Windows 8. No WP8/Win8 RT support), easy to install, no need to activate. WIFI connection and Bluetooth supported.
Eve Chenevert: I spent about 209USD, got one, it arrived this week, it came with main unit with OBDII cable, software driver and USB cable, package is very simple compared with Launch X431 and Autel scanner which packed with many adapters.
VDM UCANDAS Customers Feedback:
I have ucandas they recently roll out the 2015 update for GM and it's very up to date on Ford. I scanned 2014-2015 Fords before with it. Its somewhat ok on SRS.
I have had success with Chrysler 300cc when snap on tool diag car as dpf problem when infact ucandas diag correct as egr, also merc slk airbag it diagnose car good
I got ucandas when first came out and it used to diag nissan very good until i did firmware update, I even have the first disc they sent with tool before they had the online register service.
It's not a bad scanner…They use to listen to me and take my input.I love the wireless scan..and since they actually listen to me and been adding seat cal for most of the car its gotten better.
They are very outdated on Nissan thought…up to 2011…I have my eye on the GreenDS GDS+ 3, updates for Autel is a B****.

VDM UCANDAS Specifications:
MCU: ARM7 processor, 66MHz
Input Voltage: DC 8-18V
Communication Mode: USB and WIFI
Storage Temperature: -30 to 120 C(-22 to 248 F), Relative Humidity: <90%
Operating Temperature: -30 to 120 C(-22 to 248 F), Relative Humidity: <90%
VDM UCANDAS Package List:
1pc x VDM Main unit with OBDII Cable
1pc x USB Cable
1pc x Carrying Bag
1pc x Software CD
1pc x Honda Adapter