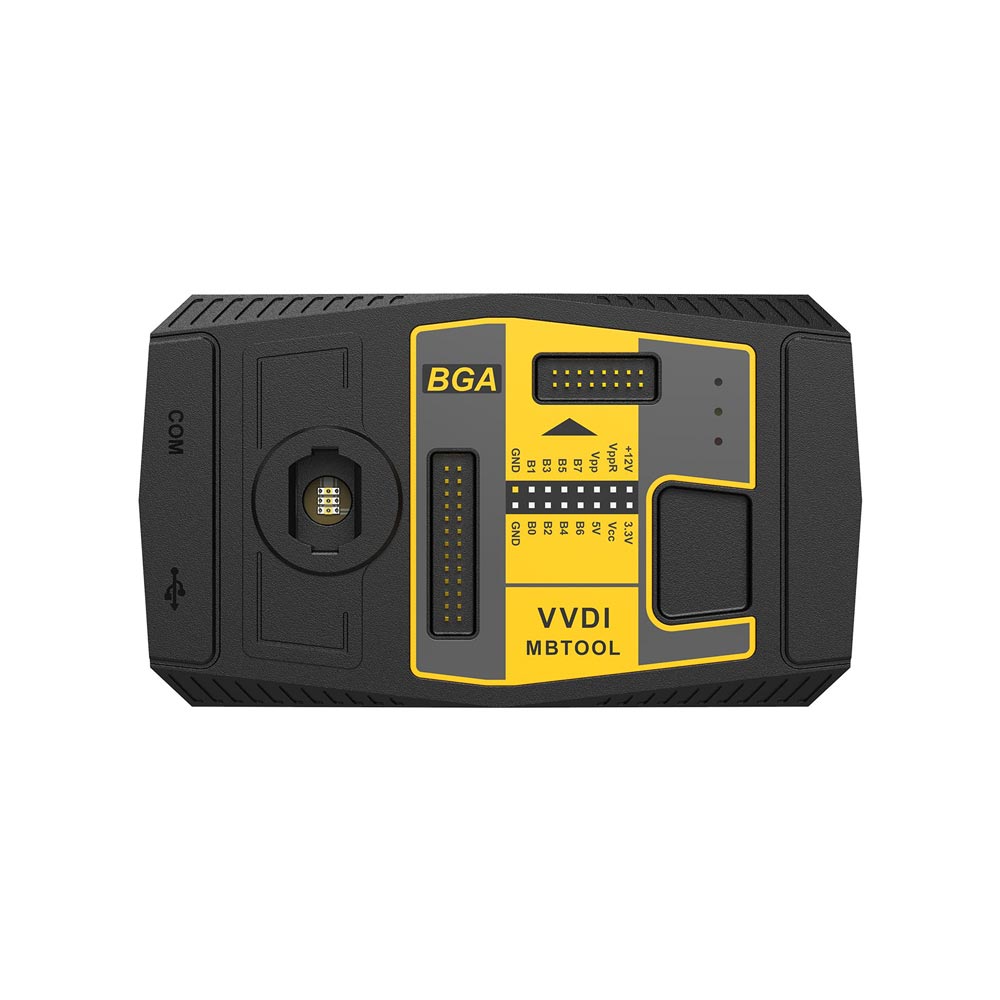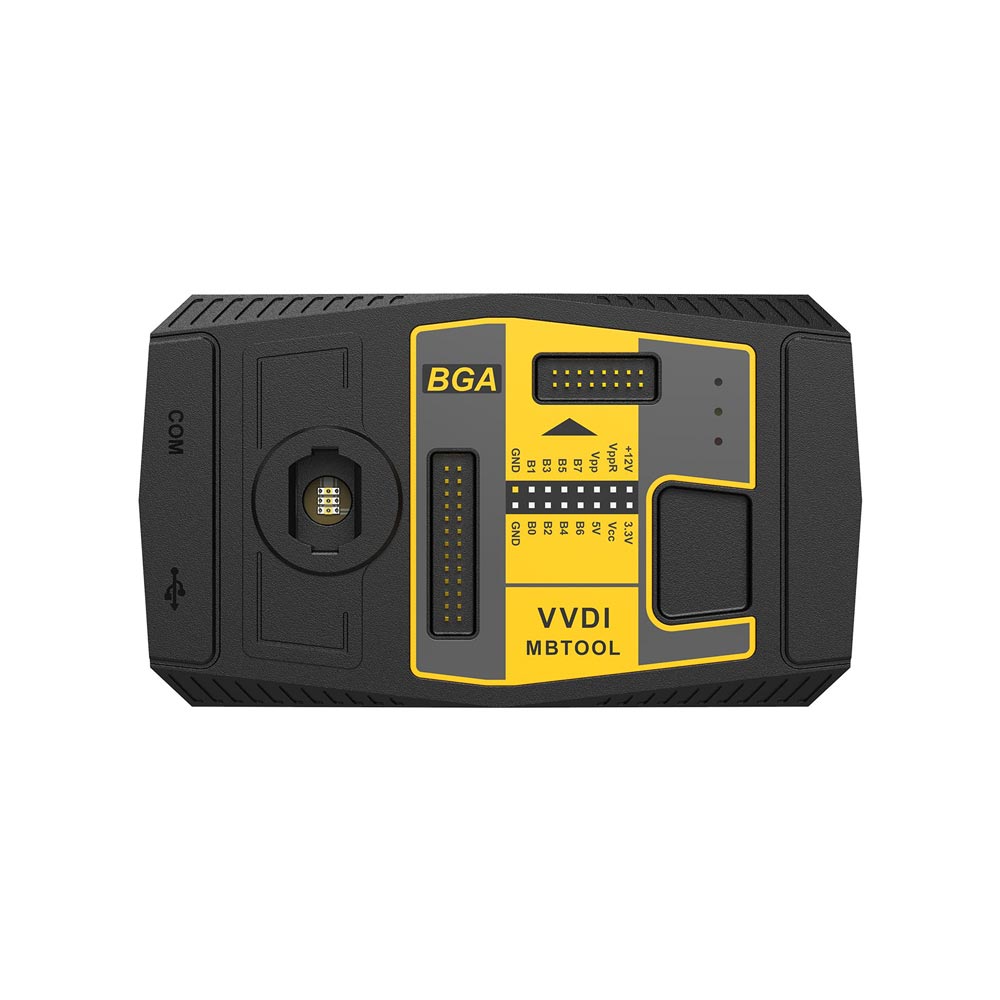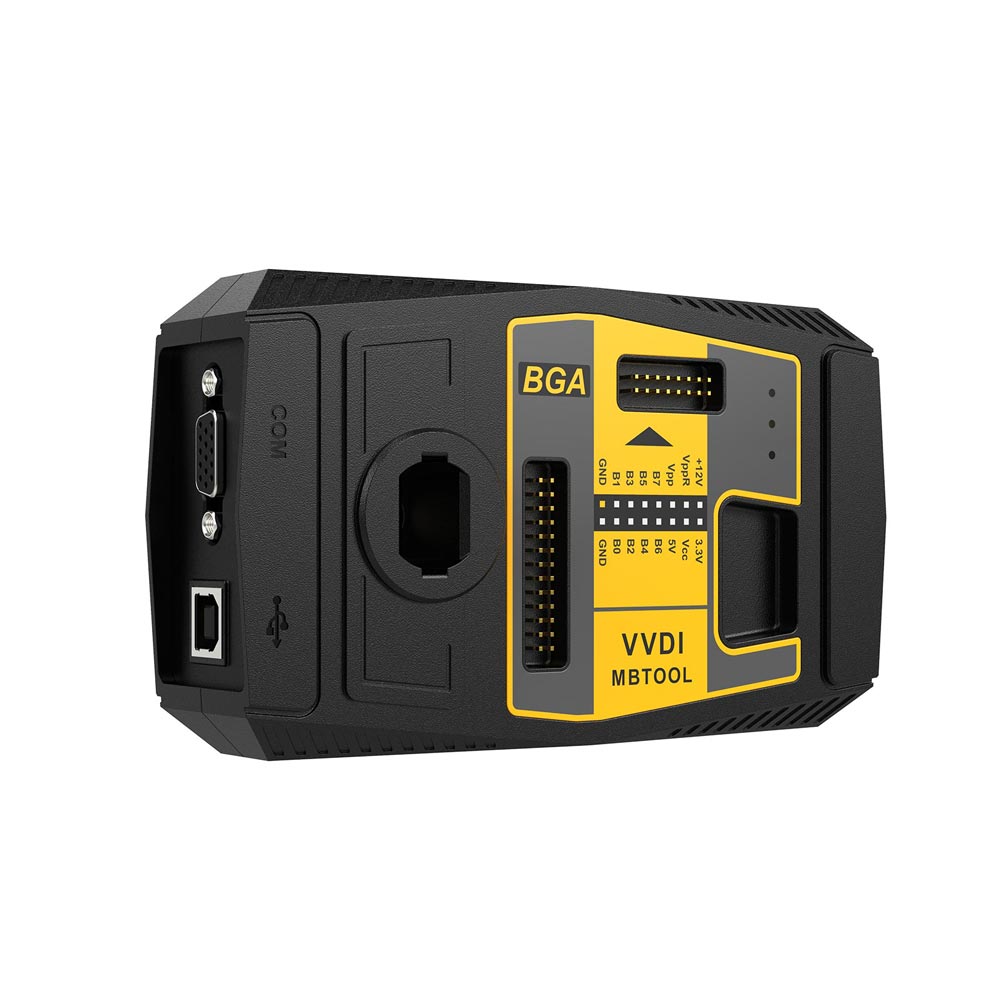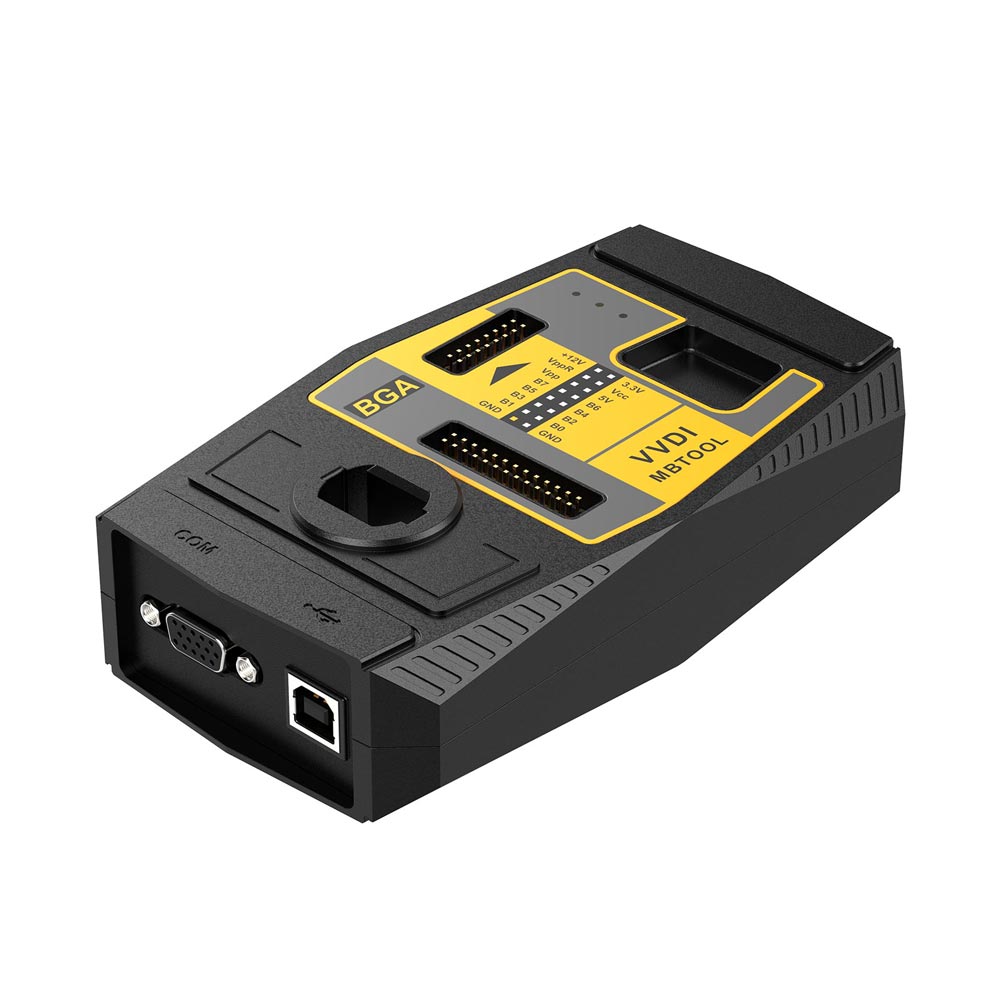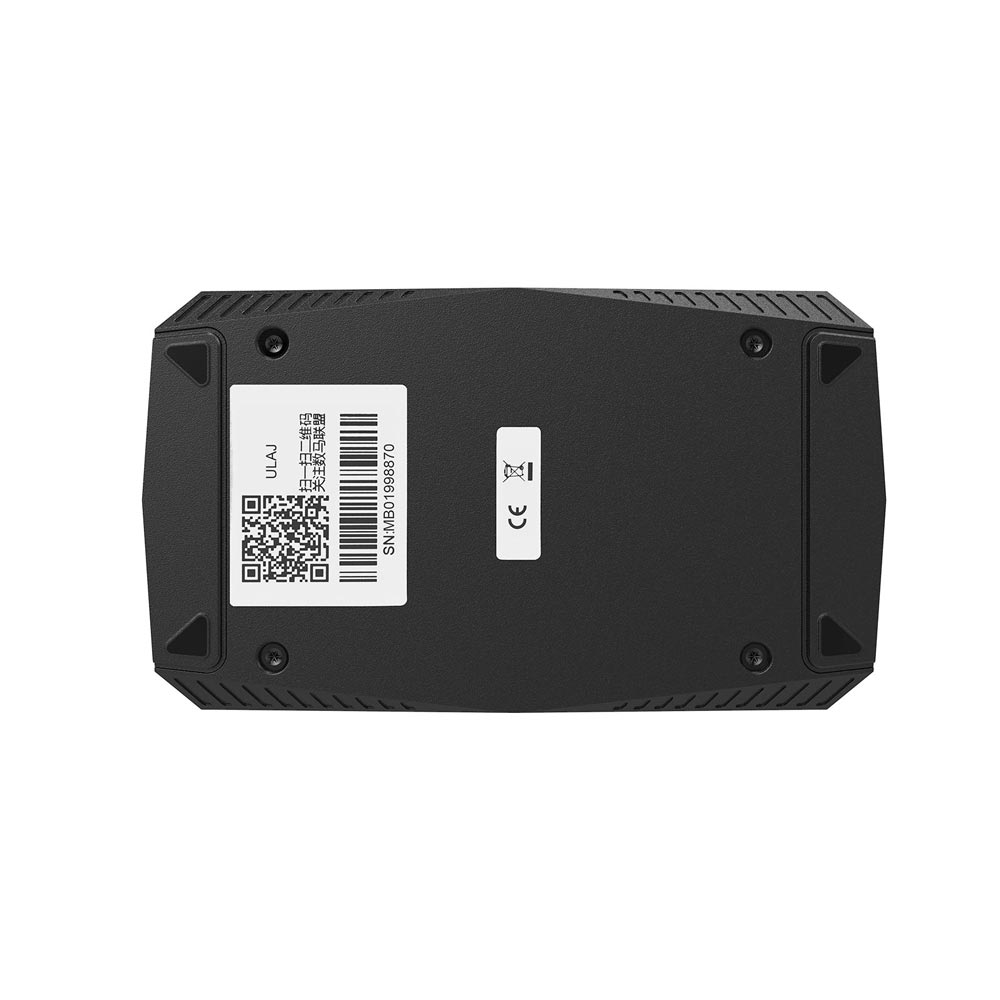 Xhorse V5.0.5 VVDI Benz VVDI MB BGA TOOL Benz Key Programmer with Free Mini Key Tool+ 1 Year MB Tokens+BGA PCB+FBS3 Smart Key
Original Xhorse V5.0.5 VVDI MB BGA Tool Benz Key Programmer, Frequently online update, Supports Benz key, reading password and prepare new key via IR. Mainly used for key reading and writing, EIS tools, password calculation, key file preparing, ESL tools, ECU/Gearbox renew and many special functions.
Shipping:

Express Shipping Service


Estimated delivery time:

3-15

working days.

See details »

Returns:

Return for refund within 7 days,buyer pays return shipping.

Read details »

Support:
Related Accessories/Similar Items
Product Details

Product's Reviews
Original Xhorse VVDI MB BGA Tool BENZ Key Programmer Including BGA Calculator Function
Promotion : Buy Xhor VVDI MB BGA Tool get free gift
Option1: Free ELV EMULATOR + 1 Year
MB
TOKENS+ Xhorse Keyless Go PCB
Option2: FREE 1 Year Unlimited Token Subscription +1*Mini Key Tool Device +1* Mercedes Benz BGA PCB 4 Button +1* Universal
mercedes
BENZ
FBS3 Smart Key PCB Keyless Entry + 1*XHORSE ELV Emulator
Latest Version:
V5.0.5
Require firmware V5.0.1
Password Calculation: Read EIS under OBD mode will check car power automatically. Avoid
lost
data in EIS
VVDI MB BGA TOOL User Manual
VVDI MB TOOL Function:
1.Supports BE key, read password and prepare new key via IR.
2.NEC V051,V057 support on board get paaword
3.All NEC keys support on board write and erase
4.Password calculate:support BGA keys,NEC keys(include 51,57version)etc.,work fast.
5.Support renew EIS and ELV
6.Support write EIS and ELV
7.Support online generate key file
8. Unlock ELV function

Note: VVDI MB BGA tool update goes well, the following workable models are for reference only.
Supported IR/OBD Model:

W164, W164 2009+
A166, W197,W212, W218, A246
A169, W209, W211
W172, W204, A207
W203
W204, W207, W212 only by dump
W209 only by dump
W210
W215, W220
W230
W216
W221
W906
VVDI MB TOOL Packing list:

1. VVDI-MB TOOL device
2. IR adaptor
3. USB cable
4. NEC adaptor 1
5. NEC adaptor 2
6. NEC adaptor base PCB
7. K Line in OBD line
8. OBD line
Keys version supported:
v03, v06, v08,v05, v07, v09,v59,v61
Supports all BENZ KEYS after 2011

How to combine Xhorse VVDI 2 and VVDI MB TOOL to your account?
1, Run Xhorse Upgrade Kit
2, Connect your Xhore device to PC via USB cable
3, Read device, select "Binding "
4, Youu will get QR code automatically
5, Login Xhorse APP, enter "Account "-"Combine device"
6, Scan the QR code to combine to your account
VVDI Benz BGA tool Feedback:
1. I tested password from 212 new model super,good tool, need to pay 2 tokens ,it will take 10 min all ok .
2. Do you have see video of this tool? They say can do all key lost on w212. No tool can do it even Mehaco or nec pro51.
w212 eis on video, sure it can.. mehaco/mercedesinstrument can do all keys lost on w212.. the option is availible a few months.
3. Q:i tes read data with obd2 210 k line working and 204 car read with obd 2
but 211 not read with obd2 cable connect
16 12v
4+5 GND
14 CAN_L
6 CAN_H
pin 1 : ESL 1
pin 2 : GND
pin 3 : +12V (30)
pin 5 : CAN L (White)
pin 6 : CAN H (Green)
pin 7 : CAN L
pin 8 : CAN H
CAN ANY ONE TEST

A:Read eis via obd for W164, W169, W211, W209, require gateway connected

4. I try to collect list of OK and K.O. experiences with IR pass reading with VVDI BGA TOOL
W210: EIS/EZS A208.545.01.08 - MCU ??? -read PSW IR - not successful
W210: EIS/EZS A210.545.02.08 - MCU 1D69J - read PSW IR - not successful
W210: EIS/EZS A210.545.03.08 - MCU 1D69J - read PSW IR - not successful
W210: EIS/EZS A210.545.00.08 - MCU 0D69J - read PSW IR - not successful
W215: EIS/EZS A215.545.00.08 - MCU 0D69J - read PSW IR - not successful
W215: EIS/EZS A215.545.08.08 - MCU 1L85D - read PSW IR - not successful
W203: EIS/EZS A203.545.05.08 - MCU ??? - read PSW IR - OK
W203: EIS/EZS A203.545.05.08 - MCU 1J35D - read PSW - OK
W203: EIS/EZS A209.545.09.08 - MCU 1L85D - read PSW IR - not successful
W220: EIS/EZS A215.545.02.08 - MCU ??? - read PSW IR - OK
W220:EIS/EZS A215.545.00.08 - MCU 1D69J read PSW IR - not successfulW639: EIS/EZS A639.545.05.08 - MCU 2x 1L02Y - read PSW IR - not successful
W639: EIS/EZS A639.545.09.08 - MCU 0L01Y - read PSW IR/OBD - not successful
I Can guarantee it will not read ANY WITH HC05
1D69J/0D69J cannot be read by IR alone - A calculation with kline is possible.
read a w203 A203.545.05.08 with mask 1J35d password ok
W203 IES 203 545 05 08 read PSW IR OK
W 220 IES 215 545 02 08 read PSW IR – OK
Only support parts of HC05, HC08 motorola eis(K line),if cannot support will show error, need to remove eis get eeprom. we have tested W215 ok, but not means all W215
can support.in fact only support parts of this type.
please refer to change W204 esl steps:
ESL:Clear TP, Renew ESL(need erase password)
EIS:Renew EIS(need password & erase password)
Write EIS data back,then Personalize W204ESL

5. There is the new tool form VVDI called VVDI MBTOOL and until now have worked very well with me.
If you want a good device for a good price i think VVDI MBTOOL its your best choice.

6. Now get password from W204 EZS/EIS all keys lost type process in 2nd attempt using VVDI BGA V2.1.4 new software.
If all key lost you need 2 tokens. After 1 minute get back the password….
Try now calculate key dumps, write first dump to BE key, use in EZS/EIS…learned quickly…
Try to use now Xhorse W204 ELV-emulator…success assigned…new key turn, EMU sound lock/unlock rightly…
Every W212, where assembled manual transmission or 5G-automatic have W204 EZS/EIS with W204 ELV metal unit
I done already W212 ELV emulator with for W204. All went quick with no problems whatsoever.

FAQ VVDI Benz MB BGA Tool & Tokens:
About token usage:
Q: How about token, they will be deducted for each calculation, or only for special function as for BGA calculation?
I mean simply operation as calculating keys for older type of EIS are free or need tokens for this too?For EVL repair, ECU renews takes tokens too?
A: Tokens will be deducted for each calculation.

Q: How to get FREE tokens for password calculation?
A: Free tokens only for those with Condor key cutting machines (condor xc 007, xc-mini, xc-200)
Note: For users with Condor machine, everyday you can get one free token for calculating password.

Q: Where to see vvdi mb tokens ready for use?
A: After successfully add tokens, start your vvdi mb software, and click on "Password Calculation". The token number will be displayed.

Now,it shows 0 times for calculation.If successfully add,it will display the tokens you pay.

Q: Any more info of password calculation and mercedes key programming?
A: Password calculation support working key mode and lost all key mode.

WORKING KEY MODE NEED PAY 1 TIME FOR SUCCESS CALCULATION. LOST ALL KEY NEED PAY 2 TIMES
FOR SUCCESS CALCULATION

Password calculation – working key: can get key password through EIS and
working key (online)
CAN protocol EIS all support password calculation
Support BGA keys and other NEC keys
Support calculate password for NEC v51, v57 keys. No soldering, safe method.
Data acquisition time depends on the key version. It needs about 3.5 – 13 minutes
BGA version need about 5 minutes, some versions only need 3.5 minutes
Calculate time in server: 30 seconds – 1 minute
Password calculation – lost all key: support W166, W212, W246, W212(old with ELV)
EIS for password calculation while lost all working key
Lost all key data acquisition time depends on EIS type, It needs about 3.5-8 minutes
Lost all key calculate time in server: 30 seconds – 1 minute

About EIS reading methods:

Q: This BGA tool is included device programmer, or is necessary to cooperatre with other tool ( xprog, upa, or i as saw a xhorse device programmer) and import a eeprom file to calculate and program keys? ( so by the EIS where can´t be read info through K-line or IR way.
A: CAN line EIS support online calculation directly,if K line with motorola EIS type support load eeprom to prepare key file(read by other programmer); online calculation cannot support K line EIS,exactly support list refer to User Manual please

About vvdi mb tool reading data:

Q: by reading trough K-line or IR way Xhorse tool read and write full contents of EIS eeprom , or only part with Hashcodes, ...). Can be the dump save as bin for future use?

A: Vvdi mb can read and write key via IR mode, but not full contents of EIS eeprom

Read Write Key support read key basic information, write key file, renew/write NEC key(Support Keyless Go). BE keys can read password directly via IR, renew BE key, write new key file to BE key
NEC adaptor support v51, v57 key password

About IR mode:

- Identification key:Support read key basic information: SSID, counter, remain times, use times, key number, status, version, mark values etc

- BE key: Key version is BE,support read password and key eeprom stored in BE key,write new key file to make a working key, renew used BE key to new one etc

If working key is BE version, you can read password from key directly, no need read password from EIS

- NEC&BGA Keys: Write key file to new original keys or erased keys via IR

- Write mark values: Only BE key support, you can write information for yourself

- Copy key password: You can copy the password to clipboard after success read key password

- Repair key via IR: When identification key, you can only get SSID, Status, Version, then you can repair this key via IR

About keys saving:

Q: by calculating keys , this calculate all possible keys and can be saved or only one?

A: 8 position keys with different format

About calculated dump:

Q: can i import to xhorse calculated dump for the keys (for example from SKC calc) to program new key or toolsupport only self calculating.

A: if you get password successfully,even other device get still support prepare key file on VVDI MB TOOL

About VVDI MB tool repairing nec:

Q: Repair NEC in ESL - have you any experience how it work?
This repair take a tokens too?
A: if you get password successfully,even other device get still support prepare key file on VVDI MB TOOL
only online calculation for getting key password need tokens,other functions all free.such as get erase password, renew ECU/ISM/Gearbox.