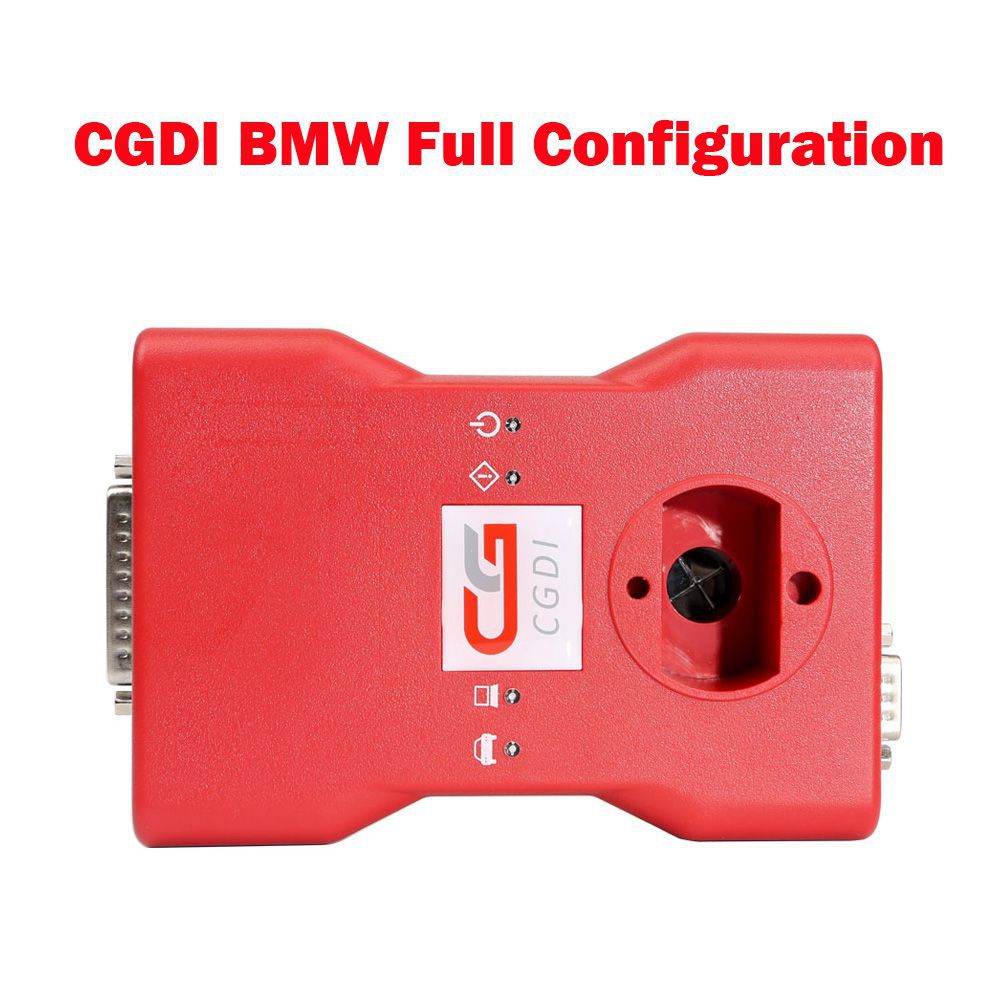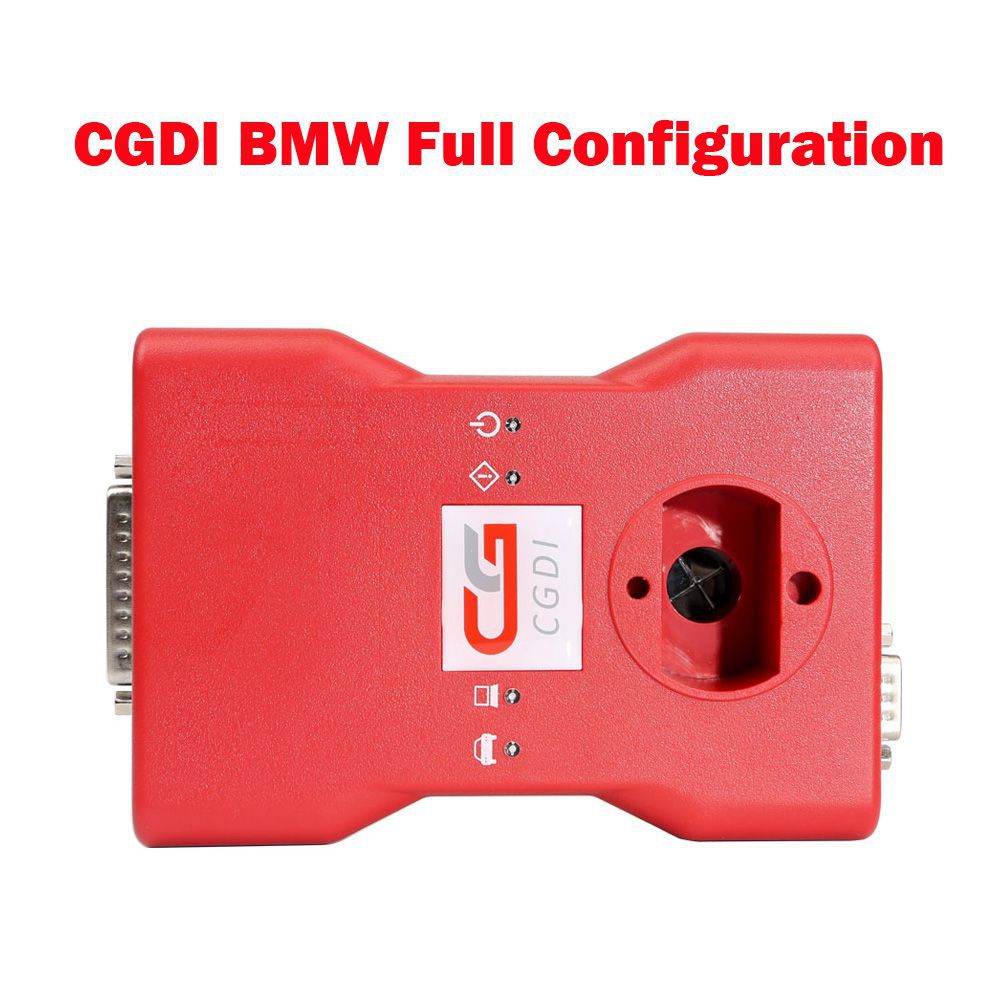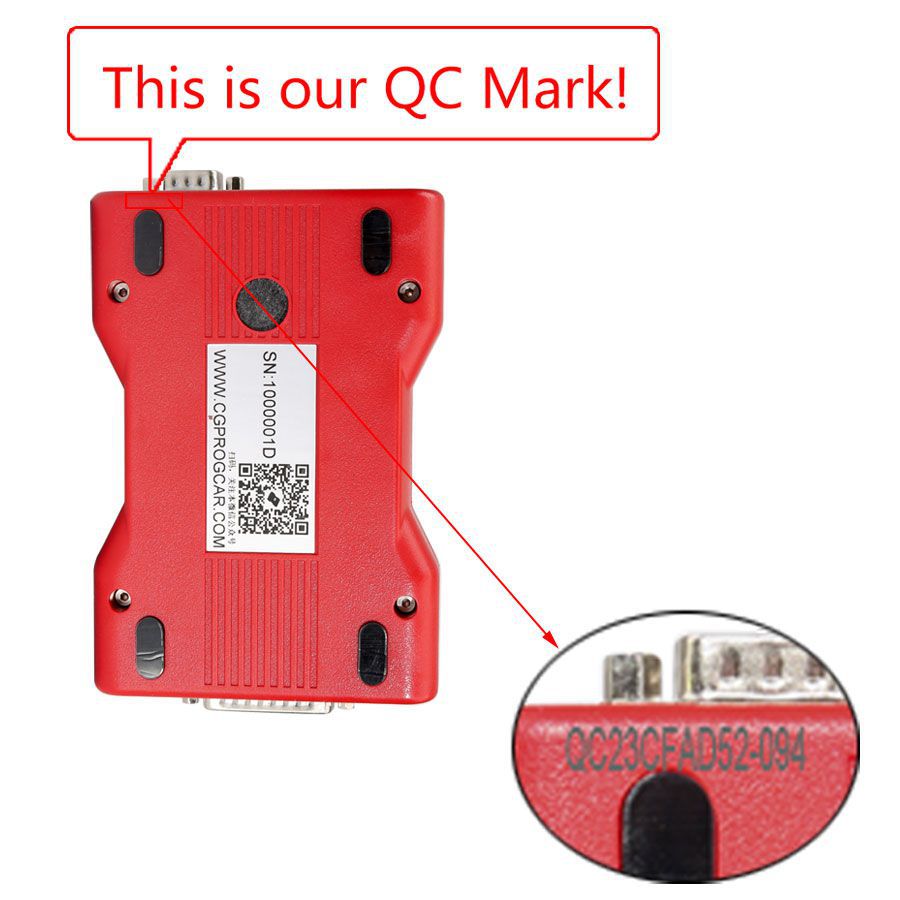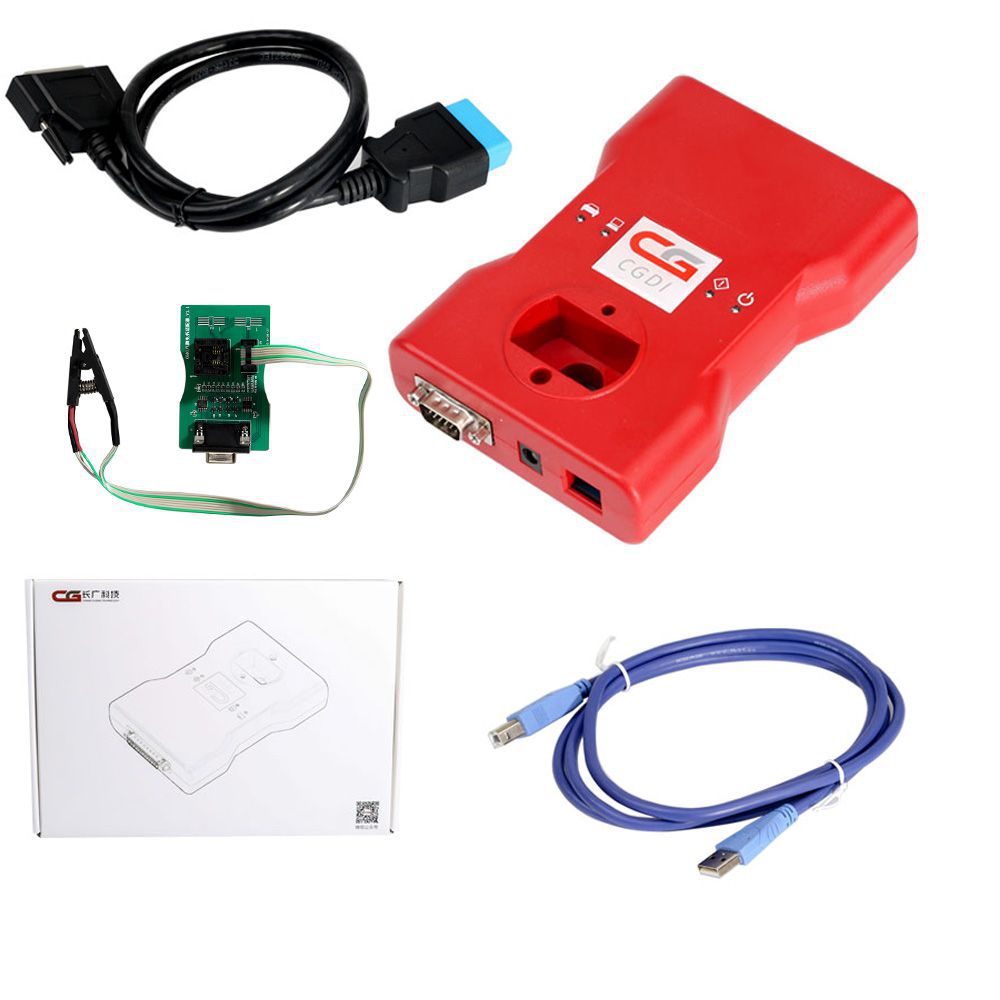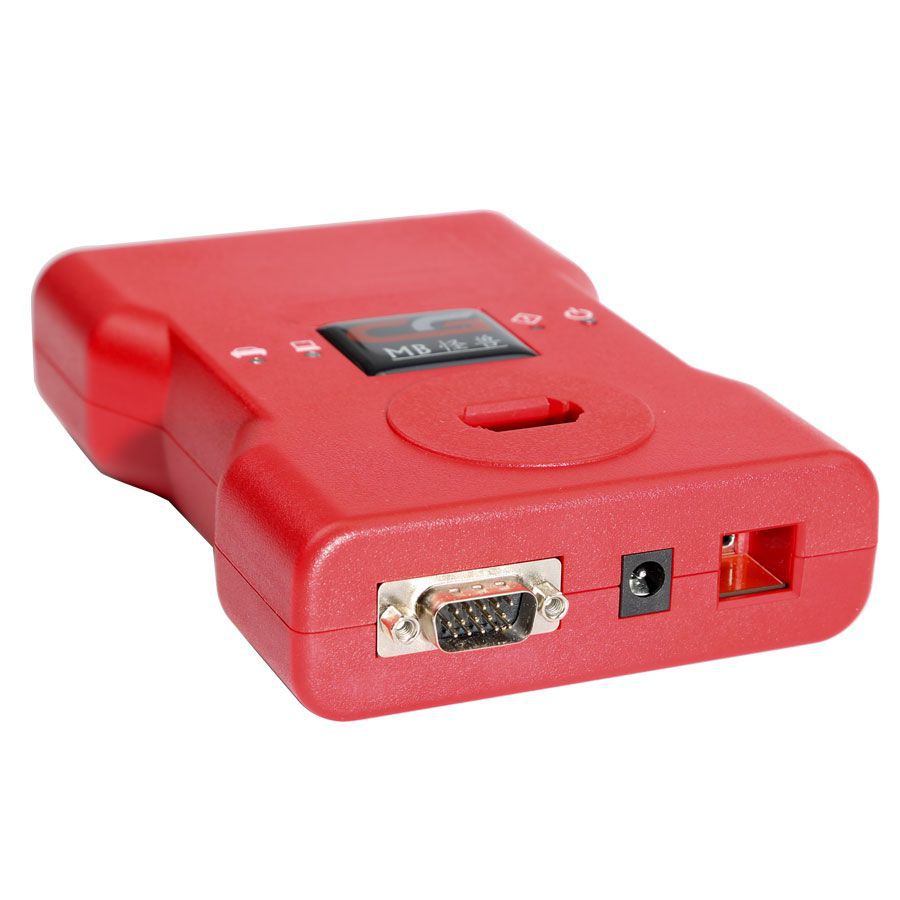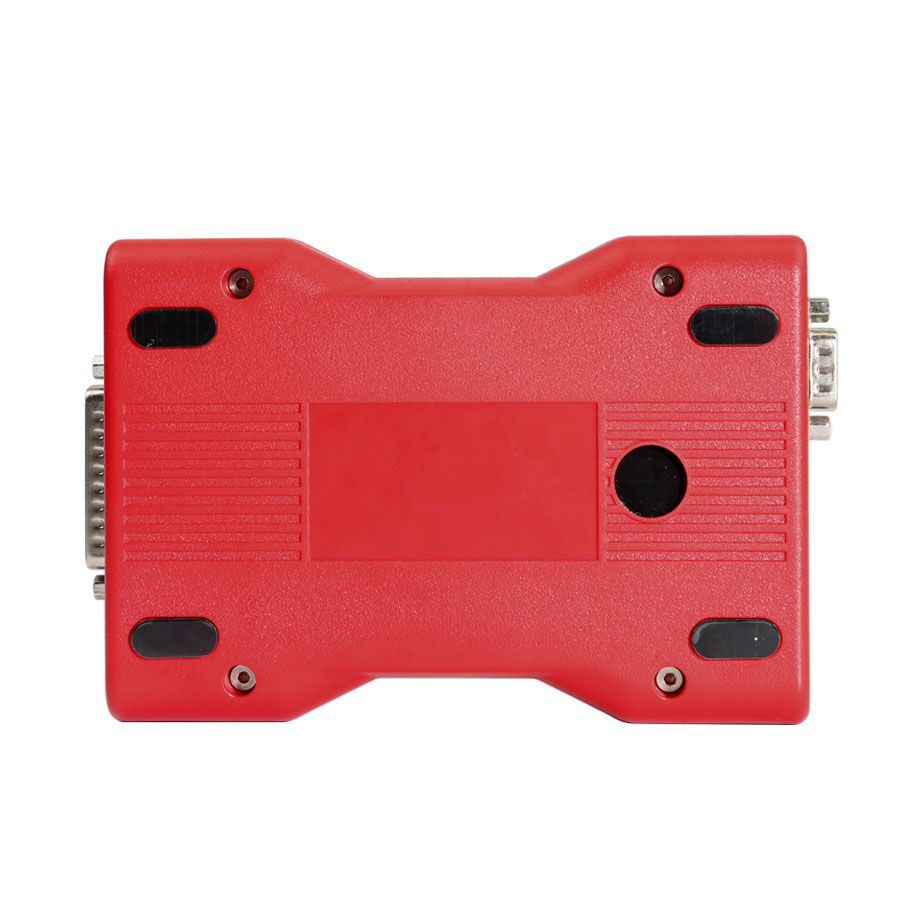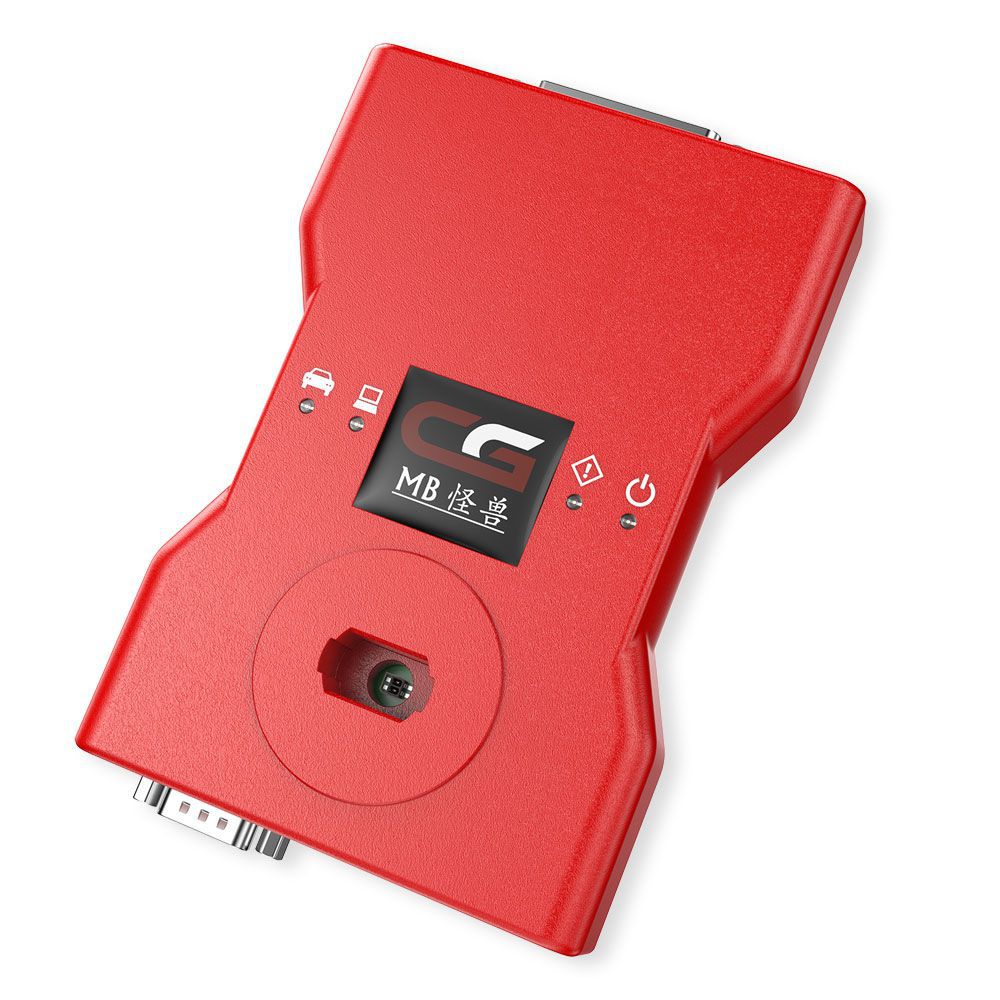 V3.1.3 CGDI Prog BMW Key Programmer Full Configuration Total 22 Authorizations with Reading 8 Foot Chip Free Clip Adapter
CGDI BMW Key Programmer Full Configuration, comes with all authorizations and extra Reading 8 Foot Chip Free Clip Adapter as free gift.
Shipping:

Airmail Post


Estimated delivery time:

7-45

working days.

See details»

Returns:

Return for refund within 7 days,buyer pays return shipping.

Read details »

Support:
Related Accessories/Similar Items
Product Details

Product's Reviews
CGDI BMW Key Programmer Full Configuration with free 8 Foot Chip Free Clip AdapterHighlights of CGDI BMW Full Configuration:
1. High technical tool which mainly support Auto diagnose, programming and security maintenance 3 in 1.
2. Supports BMW EWS Key Match,
BMW
CAS1/CAS2/CAS3, Supports Key Match and
All keys lost
for CAS4 /CAS 4+, BMW OBD Key Match, CAS4 Key Match, BMW ISN, Bootstrapper upgrades, FEM/BDC Key Match, CAS3 Key Match, BMW F Series Program, BMW Enable/Disable Key, BMW F Series Coding, EGS ISN, CAS Mileage Reset,
Porsche
987/911 key learning, 95128/95256 Read and Write, BMW E Series Program, BMW E Series Coding, Maserati Meter Mileage Adjustment, BMW Data modification and verification, BMW Diagnosis, BMW Diagnose, B48 B58 read ISN, MSD80 / 81 /85 /87 MSV90 read ISN and N13 / N20 / N55 /B38 read ISN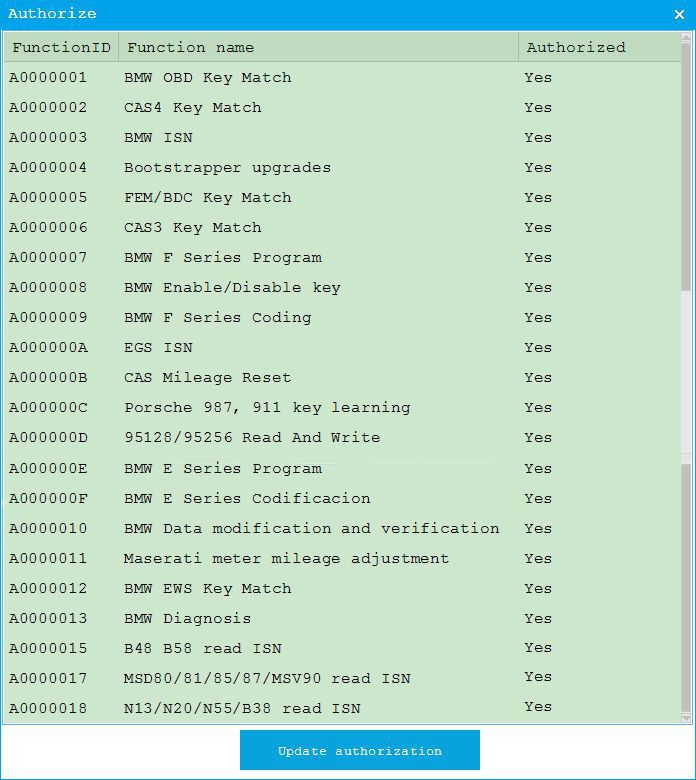 3. Lifetime Free Update Online
4. With free Reading 8 Foot Chip Free Clip Adapter.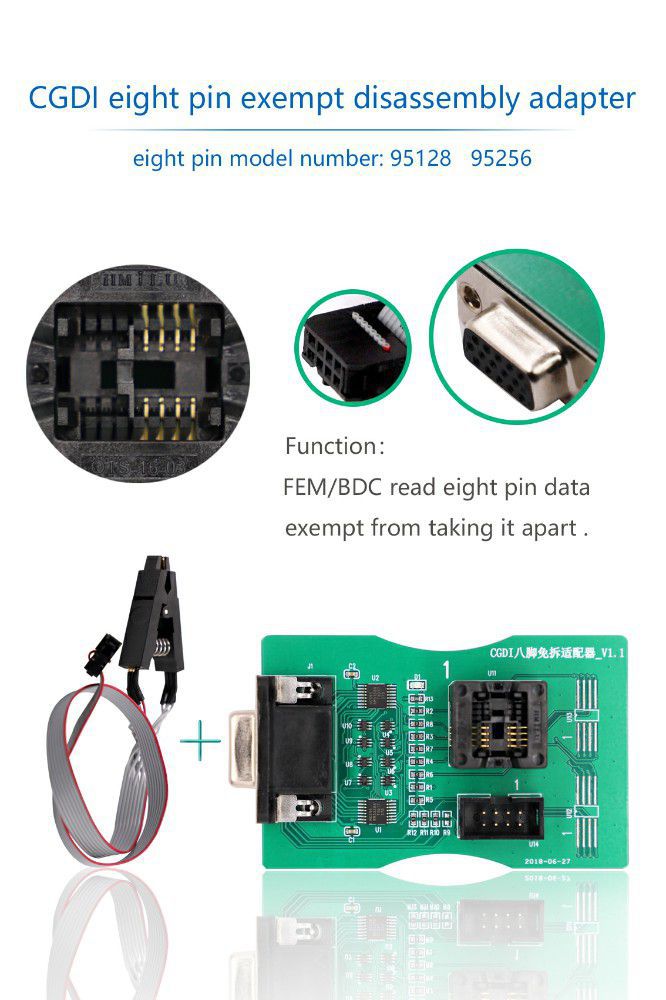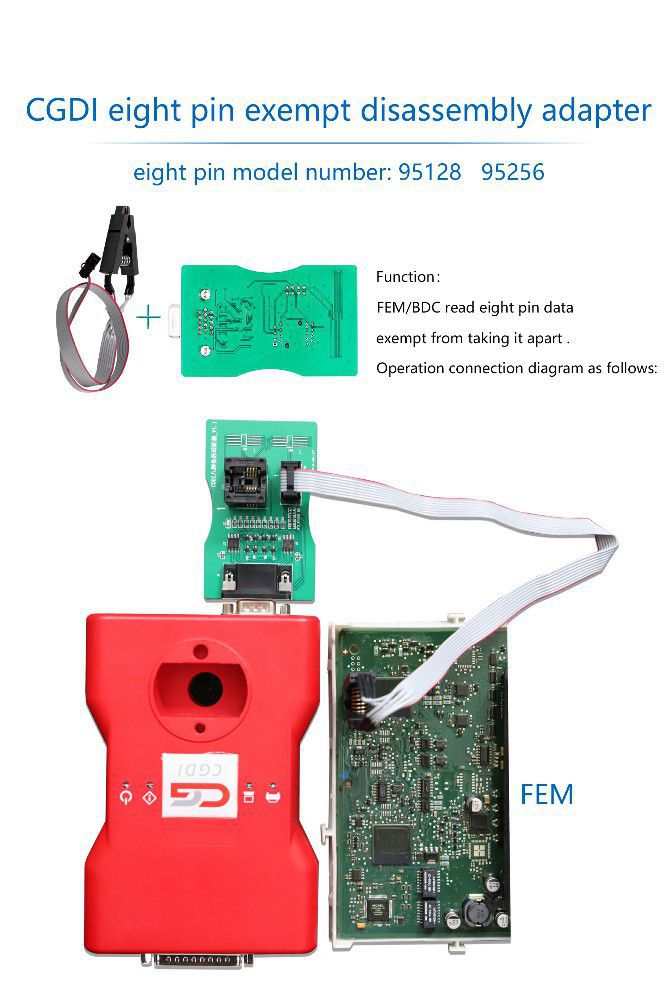 5. Language:
English, Spanish, French, German, Turkish, Chinese
CGDI Prog BMW MSV80 Read MSV80 Specification:
Method 1: can read directly ISN code in the car,pls be assure car voltage is 12V above,directly connect OBD to operate--time about 5 minus.
Methods 2: can directly split engine computer (DME) to operate--connectline as follows: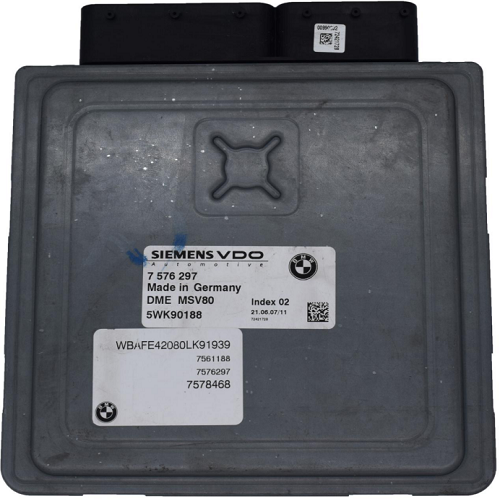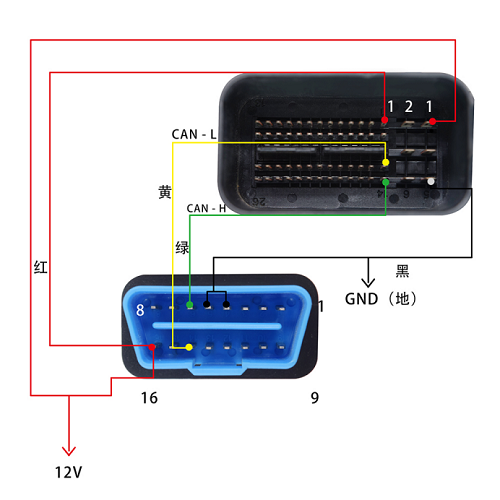 MSV80/D80/D85/wiring in the experimental benchCGDI BMW MV80 VS. Xhorse VVDI2
VVDI2 Key Programmer supports old cars with EWS immo, incl. EWS1/EWS2/EWS3/EWS4
CGDI Prog BMW Key Programmer cannot support cars with EWS immobilizer systems.
Both VVDI2 and CGDI Prog can support CAS1/CAS2/CAS3/CAS3+/CAS4/CAS4+ FEM & BDC
CGDI Prog BMW is much cheaper.

CGDI Prog BMW Customers Feedbacks:

cas4 F10 – ok (new key)
cas4+ F10 – ok (new key) isn from org key or dump DME
fem/bdc F31 – ok – reset mileage, change isn, change vin, make keys with oryginal key and with dump from DDE
cas3+ E60- ok , downgrade and make key with isn from org key
CGDI PROG bmw f20 2014 mileage reset OK
Read ISN DME MSD80 OK 5WK93628
program bdc key via obd for bmw x6 ok!
add key to bmw x5 successfully
program key to 2016 BMW 5-series ok
program key for BMW 523Li OK
Program BMW FEM all key lost done!
program FEM for F30 328 2013 ok
programing orignal key for BMW 325 ok
add new key to BMW 3 series ok.
program bmw m3 key done!
Cas 2 - E60 2005 lost key - Obd - not working ( no option to program from dump)
Cas 3+ E87 2008 spare key - eeprom dump - ok
F10 - key from dump - OK
F10 LCI - key from dump and isn from working key - OK
F10 LCI - key from dump and isn from DDE - OK
E60 LCI - downgrade CAS3+ and key via OBD - OK

CGDI BMW Prog Reviews:

1. For making keys it has worked great. I have made about 7 keys so far all CAS types except CAS4.
2. I tried to read ISN on 3 cars and failed. I think it may only read ISN from MSV80/85 ecu's. Will try on the MSV80 soon and will update. All done by OBD.
3. I have BMWExplorer and have used Autohex as well, but if you only need to program keys and your not concerned with ISN for DME swaps, I would buy the CGDI before those tools.
4. Its supposed to do ISN but the advertising wording can be misleading. It may only be able to read ISN of 2 types of DME. So far thats how its looking. Will contact my vendor to verify and see if there is an update preventing ISN reads.
5. For the money its worth it just to be able to program the CAS3 keys. It works super fast literally less than 2 minutes beginning to end. Faster than BMWExplorer for sure. I have yet to successfully do FEM key with Explorer so as far as Im concerned it has the same key programming capability as the CGDI.

CGDI BMW FAQs:

Question: on tool info it says supports bmw key unlock, does that mean I can reuse a old key and reprogram it?Also how safe if downgrading for cas3+? I only ran into this issue one time and i did not downgrade as worried mess things up. im curious how well this programmer works. if anyone who has this doesnt mind me messaging them with questions ill appreciate it.
Answer: Yes, CGDI BMW Key tool supports bmw key unlock, you can reuse an old key and reprogram it. and yes it is safe if downgrade for CAS3+. Don't worry you will mess things up.

CGDI Prog BMW MSV80Package includes:
1pc x CGDI Prog BMW MSV80 Main unit
1pc x Adapter
1pc x USB line
1pc x Reading 8 Foot Chip Free Clip Adapter