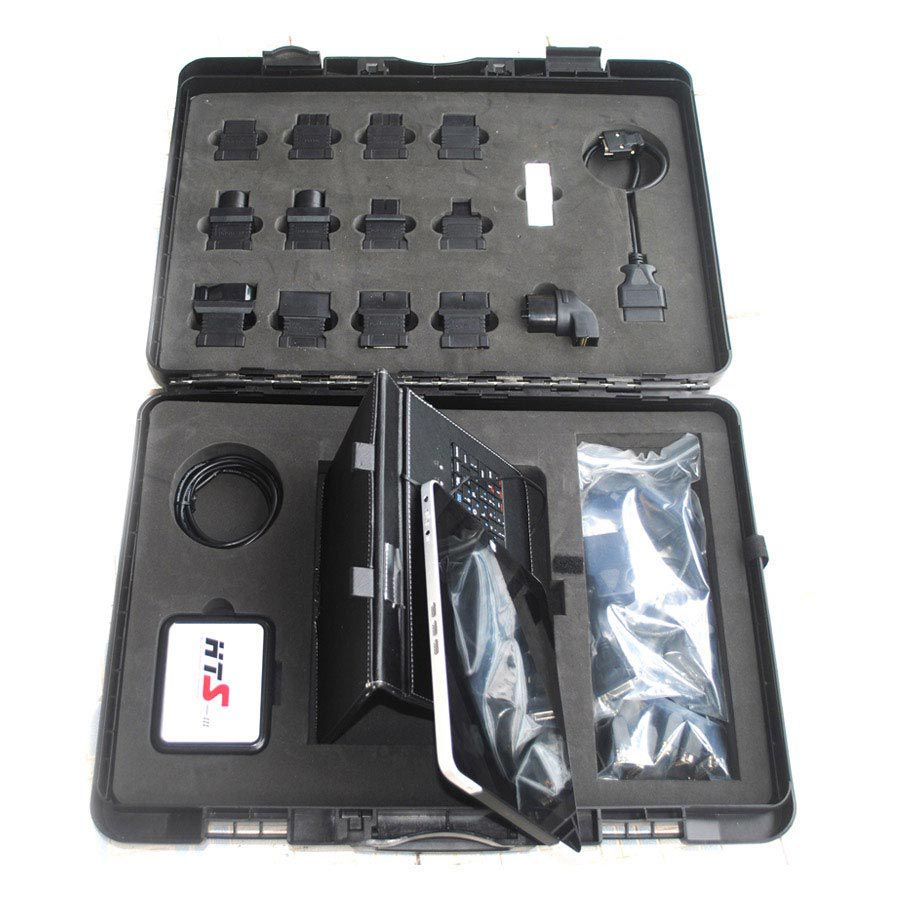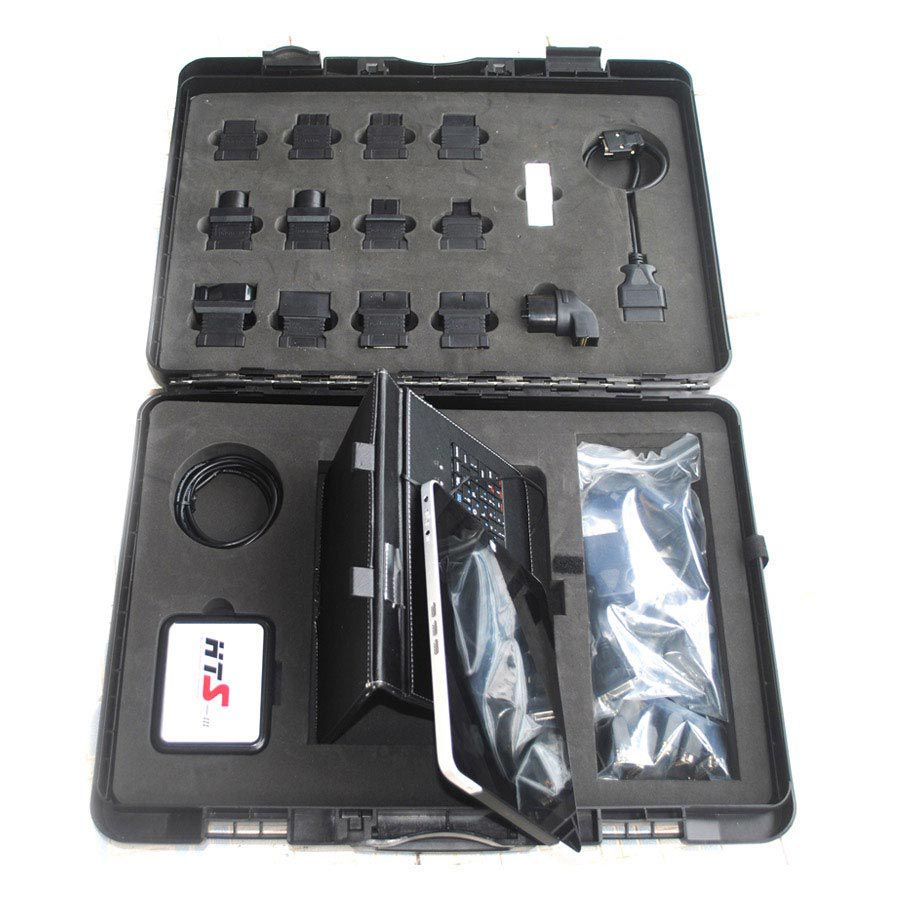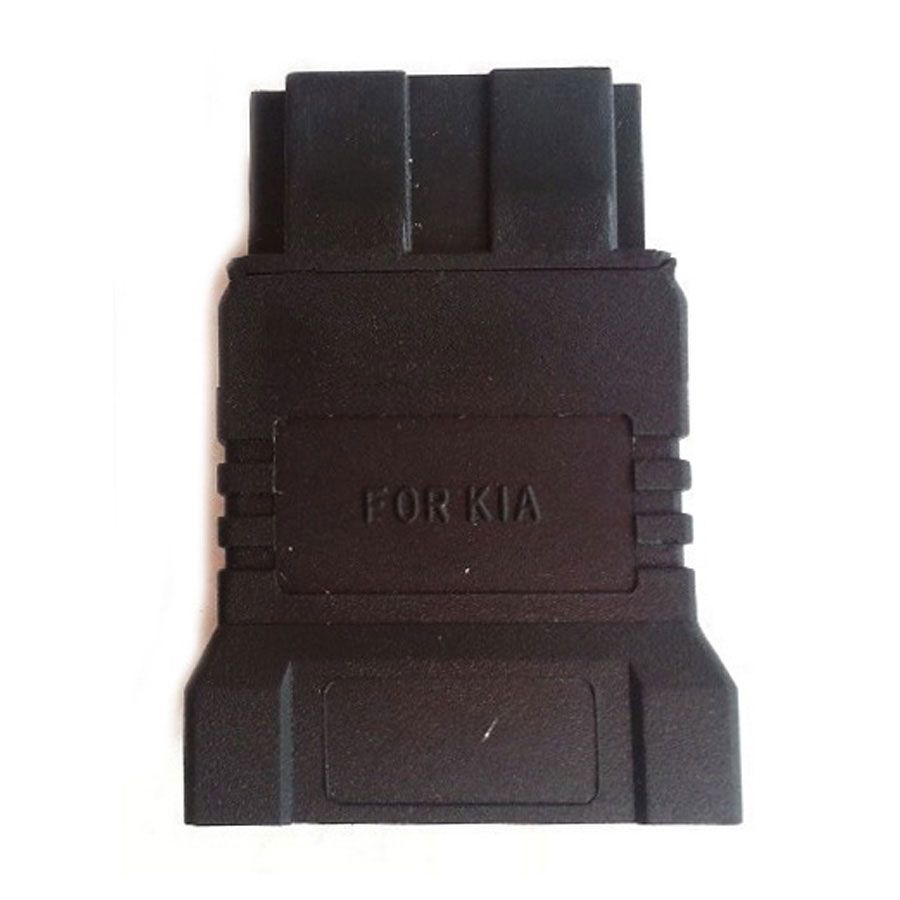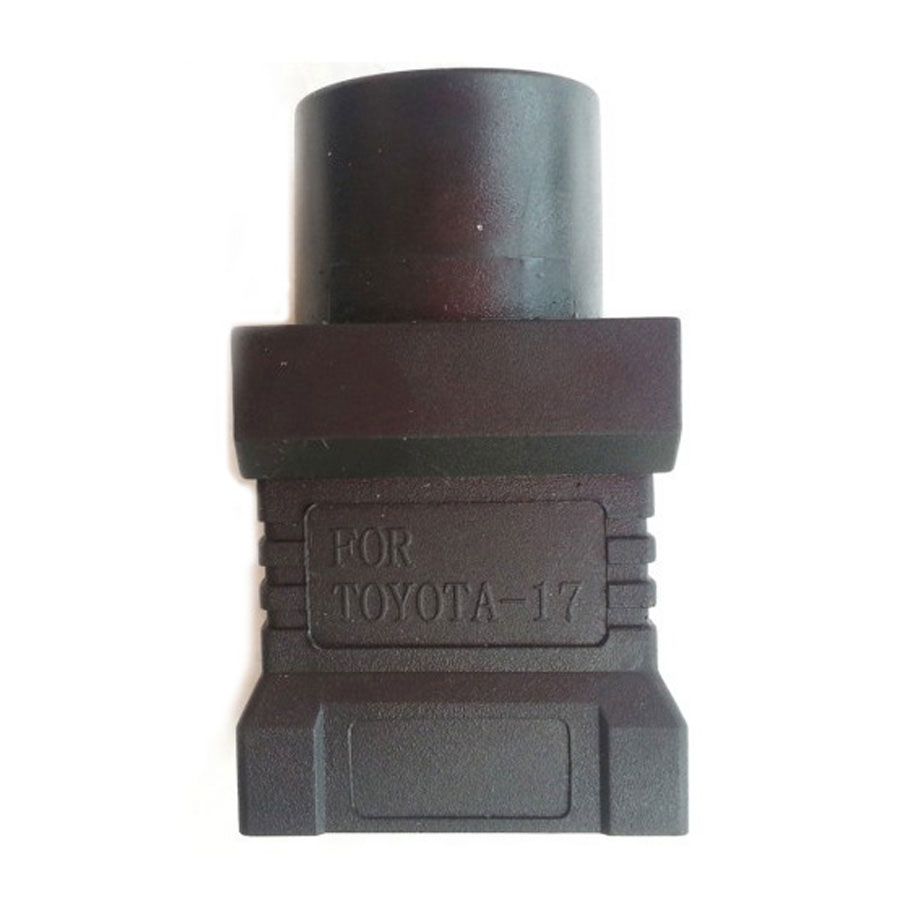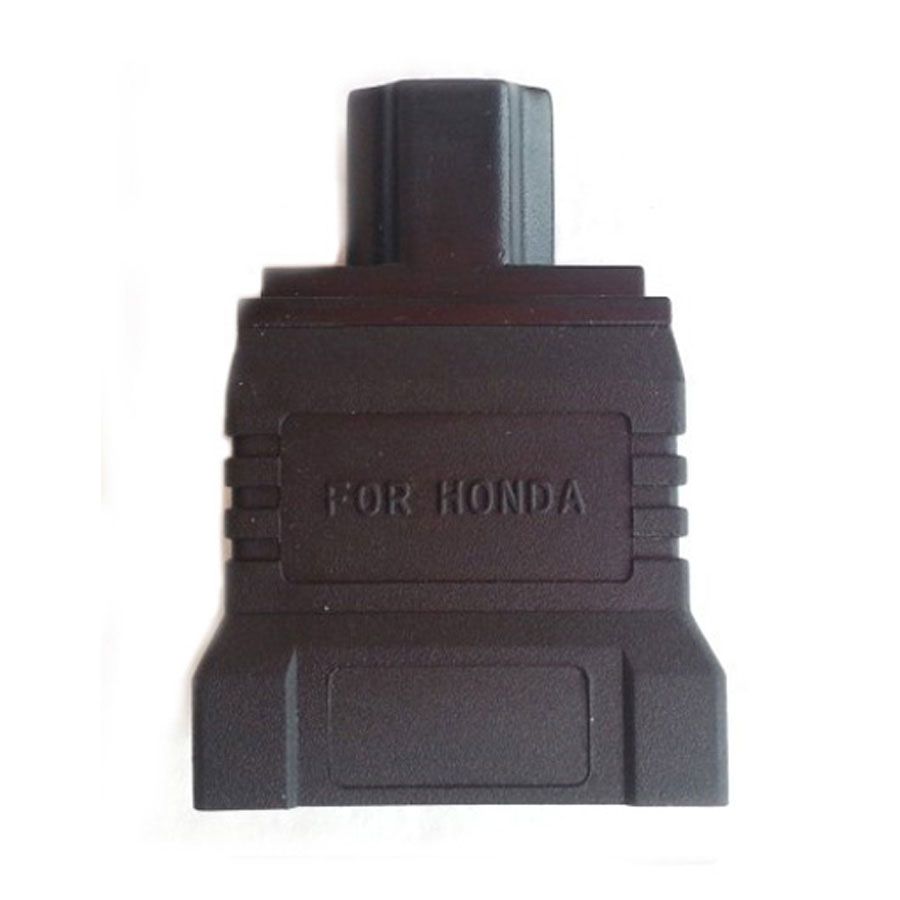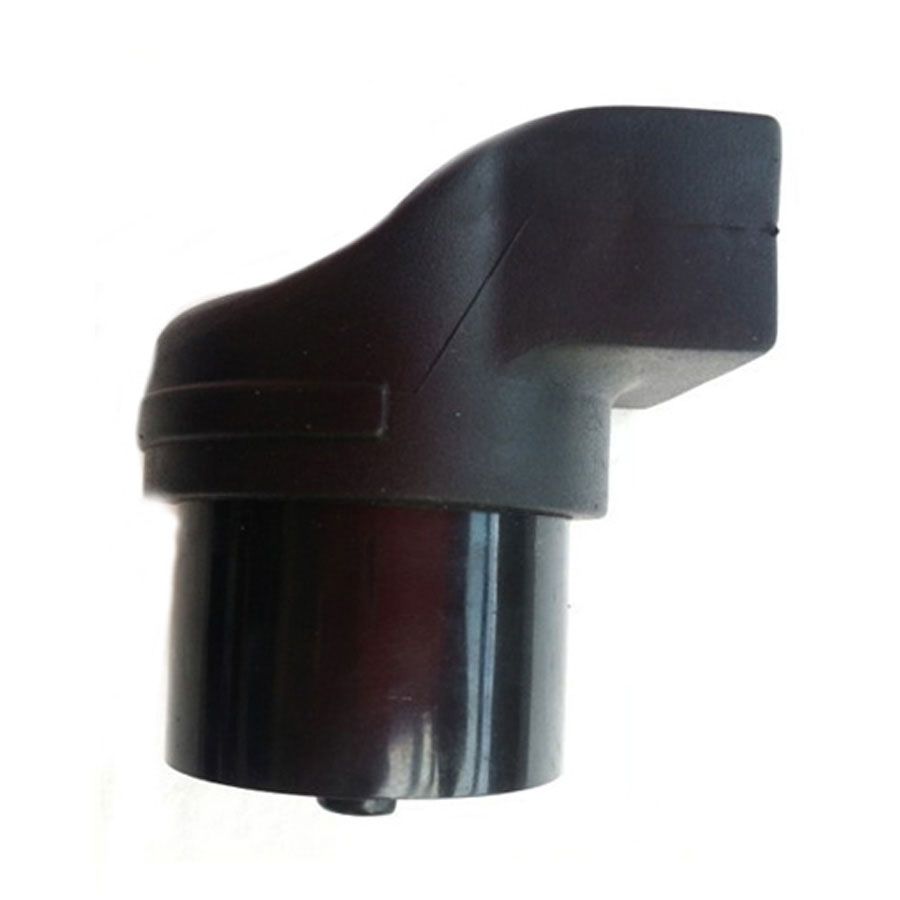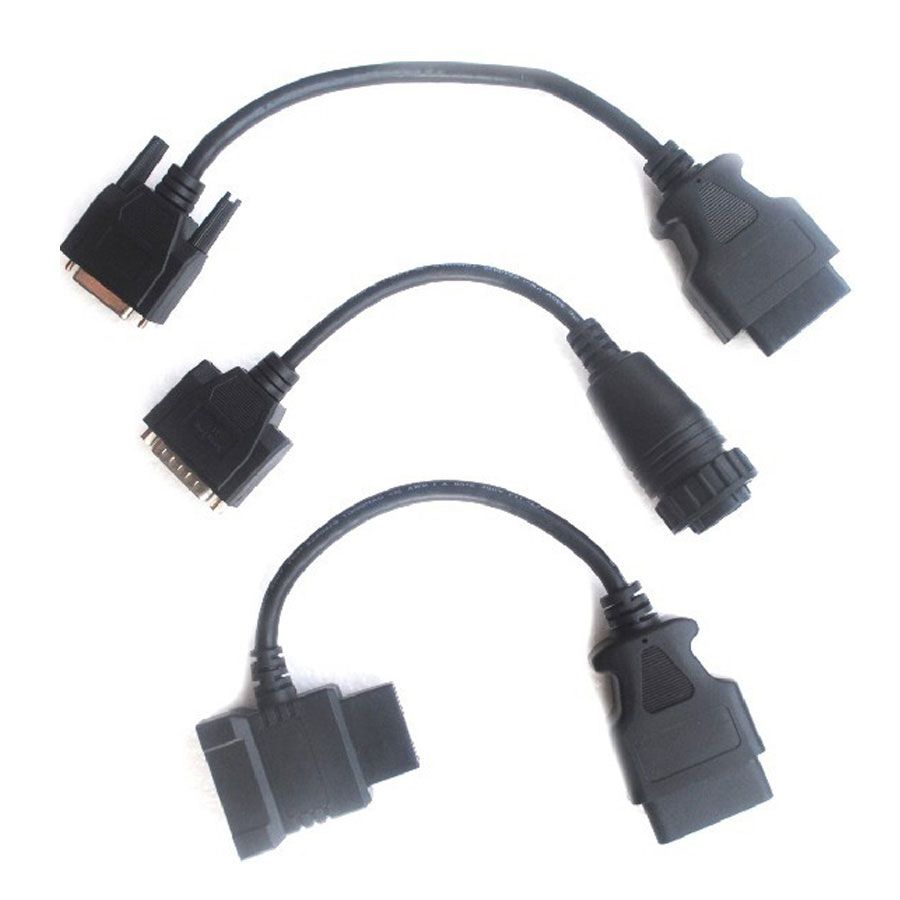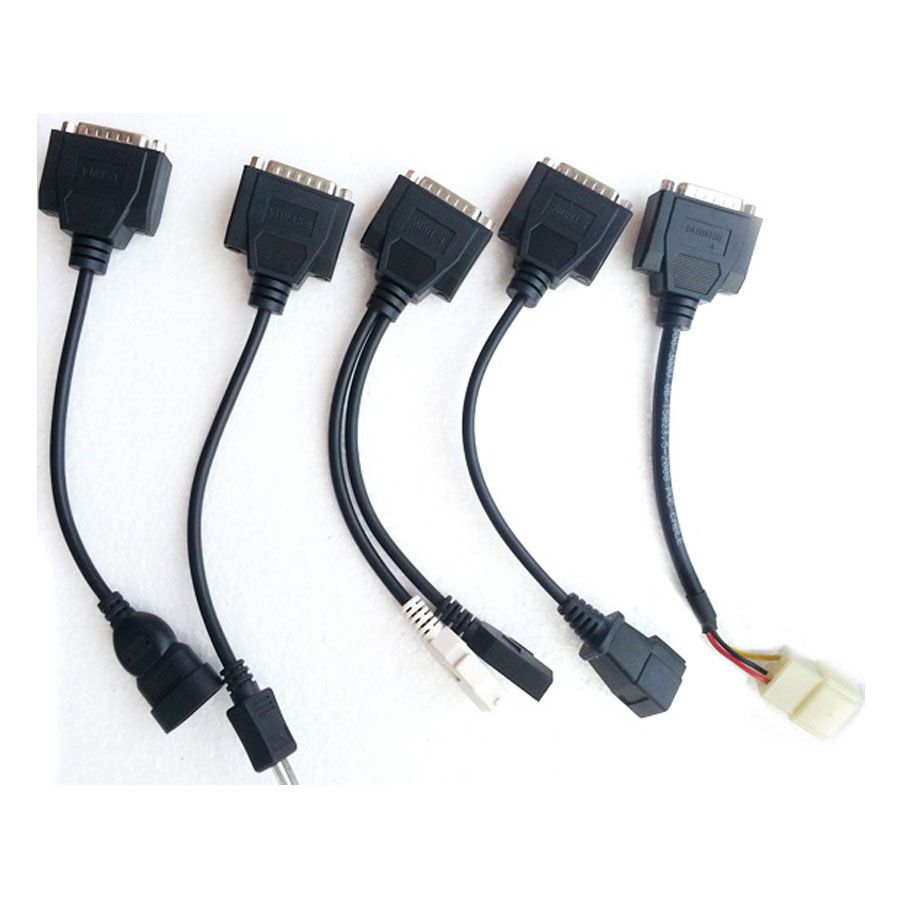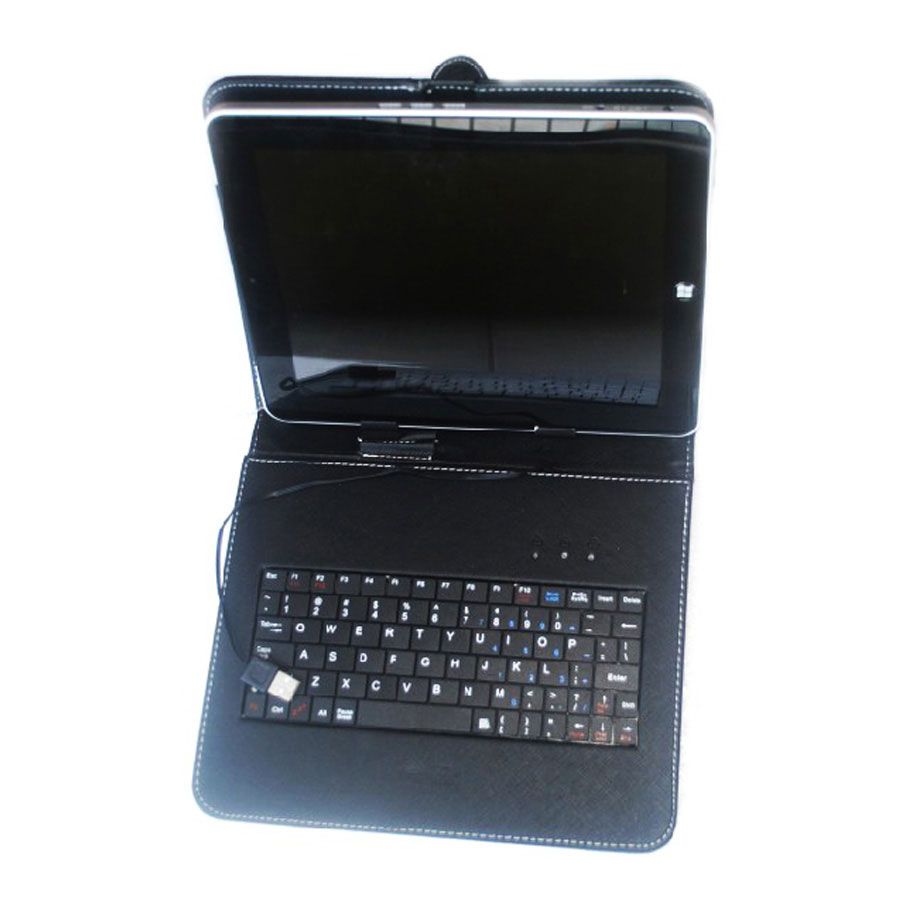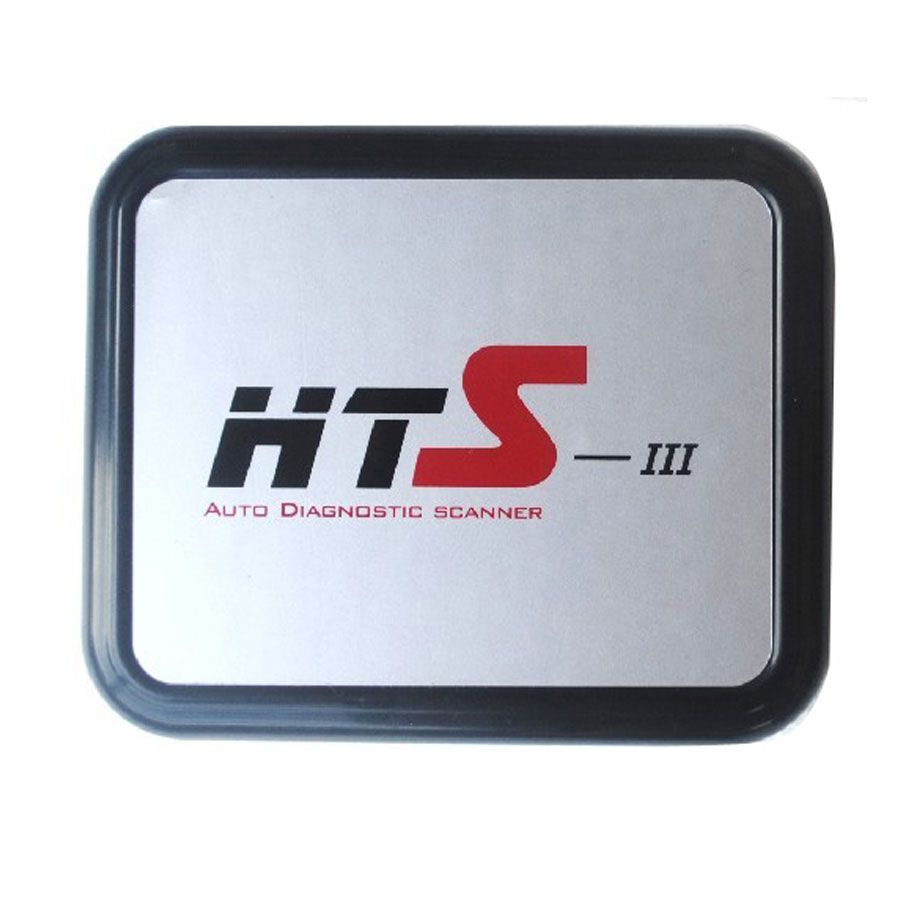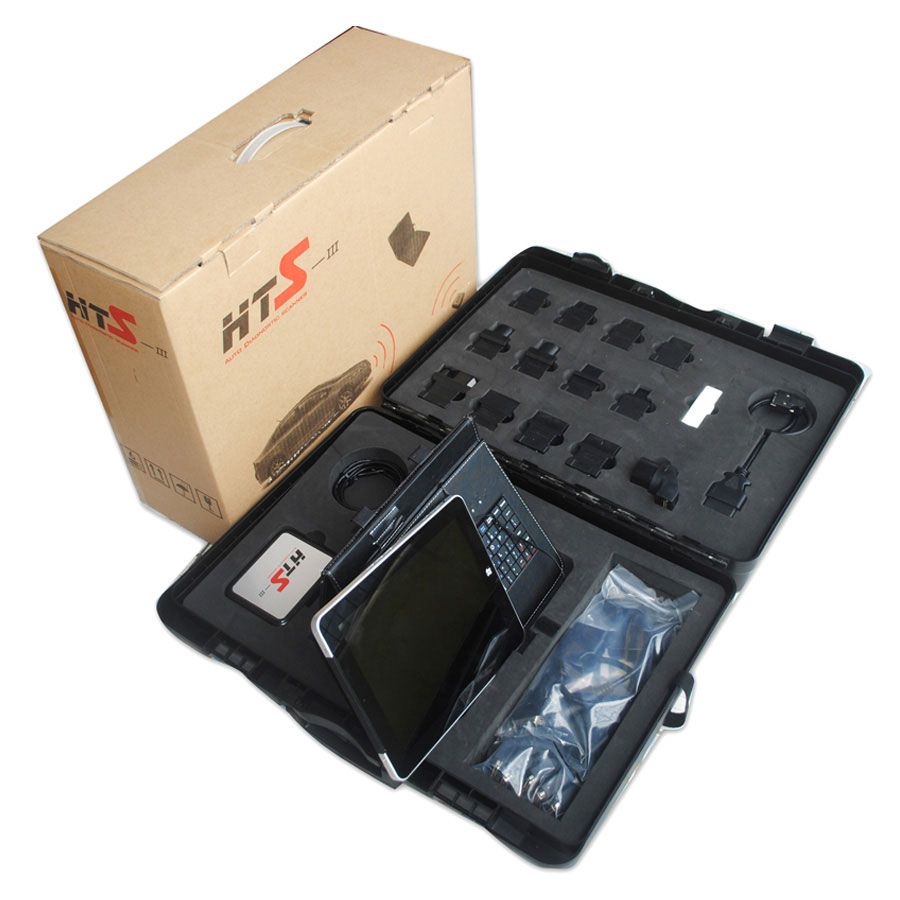 HTS-III Wireless Universal Automobile Diagnostic Scanner with PC Tablet
HTS-III Automobile Diagnostic Scanner, support multi-vehicles, is newly developed PC based wireless diagnostic scanner. It's a highly integrated product with automotive electronic technology application and information network technology.
Shipping:

Airmail Post


Estimated delivery time:

7-45

working days.

See details»

Returns:

Return for refund within 7 days,buyer pays return shipping.

Read details »

Support:
Product Details

Product's Reviews
HTS-III Wireless Universal Automobile Diagnostic Scanner with PC Tablet
Top 5 Reasons to Get HTS-III:
1. New generation powerful diagnostic scanner with PC tablet.
2. Large vehicle coverage for more than 70 cars from Asia, european ,and USA..
3. Support immobilizer function.
4. Wireless Diagnose with Easy connection between PC and diagnosis box ( <100m)
5. Support recording and playing back function

Note: Support English only.

Description:
HTS-III software have already been installed in the tablet PC, you can use it to diagnose the cars directly by clicking the diagnose software on the desktop interface.
Diagnose combination technology is the matter of the evolution of today's worldwide automotive diagnostic technology, but also the future development direction.
Compared with other diagnostic tools, HTS-III has better quality and performance. It features smart design, portable, easy using, supporting multiple languages and wide-range use.
Besides, wireless connection and data transfer are realized by Bluetooth for easy use.
HTS-III Supported Cars from 1996 to a Few Newest 2013
Car Supporting List:
Asia Cars:
ISUZU
, CHANG AN, GREAT WALL, CHANGHE, DAEWOO, DAIHATSU, BYD, HAFEI, GEELY, HONDA, BRILLIANCE AUTO, HYUNDAI, DAIHTSU INDONESIA, INFINITI, JMC, CAR, GONOW, KING LONG, ACURA, KIA , LEXUS, WULING, MAHINDRA, MARUTI, MAZDA, MITSUBISHI, MISSAN, PERODUA, PROTON, CHERY, SSANGYONG, SUBARU,
SUZUKI
, TATA,
ISUZU
(THAILAND),
TOYOTA
, FAW (TIAN JIN), XINKAI, POLARSUN, ZOTYE, ZXAUTO
USA Cars:
European Cars:
AUDI, MERCEDES
BENZ
,
BMW
, CITROEN, EURO
FORD
, FIAT, GAZ, OPEL(SA), JAGUAR, LANCIA, LANDROVER,
OPEL
, PEUGEOT, PORSCHE, RENAULT, ROMEO, ROVER,
SAAB
, SEAT, SKODA, SMART, MERCEDES SPRINTER, VAZ, VOLVO,
VW
.
OBDII:
DEMO, OBD
Main Features for HTS-III
1. Can test Engine, Transmission, ABS , Airbag , instrument cluster, AC/Heating electronics,Central Locking, etc.
3. Read live data Main ECUs in text, graph and analog for easy data review and analysis.
4. Display Two DataStream waveforms in one screen.
5. Program and Actuation test for Engine
6. Work voltage 12/24V
HTS-III Specifications
Main Unit : Tablet PC
System: Windows 8
RAM: 2G
Precessor: Intel(R) aTOM (TM) CPU N2600
HTS-III diagnostic Connector: DC12V/24V
Bluetooth: theoretically 100m, suggest 15-20m
Upgrading Interface: USB
Precautions on Operation
1. The appliance is a sophisticated electronic device, never have it clashed when in use.
2. Make sure the HTS-III main unit (Tablet PC) is properly connected to the DIAGNOSTIC 3.CONNECTOR to avoid communication interruptions.
4. After operation, place the cables, connectors and other accessories into box
5. Handle with care and avoid crashing.
Precautions on Operating Vehicle's ECU
When diagnosing the vehicles that equipped with ECU, please note the following:
1. Do not disconnect the vehicle inner consumer when the ignition switch is on. High voltage transients may encounters at the moment of disconnecting, and thus may damage sensors and ECU.
2. Protect the computer from magnetic object (such as wireless speaker)
3. Do cut off the power supply of ECU system before welding on the vehicle.
4. Pay more attention to ECU and sensors when operation is next to them.
5. Ground yourself when you disassemble PROM, otherwise ECU and sensors will be damaged by static.
6. Do not use the pointer ohm meter instead of DMM for testing ECU and sensor without special requirement.
7. Do not test electric devices in relation with ECU with a test lamp unless otherwise expressly provided.
8. Do wear a metal ground strip that one end around your wrist and the other to the vehicle body when you get in and out the vehicle.
9. Do connect ECU harness connector firmly, otherwise electro elements, such as IC inside ECU, will be damaged.
Safety Precautions:
1. Automotive batteries contain sulfuric acid that is harmful to skin. In operation, direct contact with the automotive batteries should be avoided. Pay attention not to splash the sulfuric acid into eyes. Keep ignition sources away from the battery at all times.
2. Engines produce various poisonous compounds (hydrocarbon, carbon monoxide, azote oxid, etc,) which should be avoided.
3. Avoid contacting high temperature assembly such as water tank and vent-pipe as the temperature of the running engine is very high.
4. Before starting engine, put the speed lever in the neutral position or in the P position to avoid injury.
5. Wear an ANSI-approved eye shield when testing or repairing vehicles.
6. If you are using the battery as a power source, connect the RED (+) battery clip to the positive of the vehicle battery and the BLACK (-) battery clip to the negative.
Package list :
1pc x HTS-III Main unit (Tablet PC)
1pc x HTS-III Diagnose box
1pc x HTS-III Connectors
1pc x OBD II----16pin
1pc x OBDII Conversion line-16pin
1pc x Nissan-14pin,
1pc x Ssangyang-20pin
1pc x Ssangyong-16pin
1pc x Kia-20pin
1pc x Subaru-9pin
1pc x Honda-3pin
1pc x Chrysler-6pin
1pc x Mazda-17pin
1pc x Daewoo-12pin
1pc x Audi-4pin
1pc x Mitsubishi/Hyundai-12/16pin
1pc x Fiat-3pin
1pc x Saihatsu-3pin
1pc x Citroen-2pin