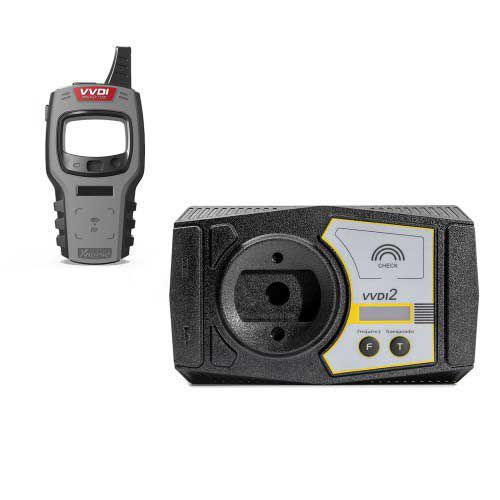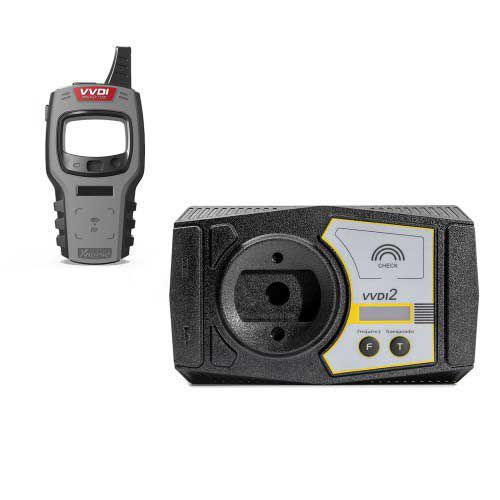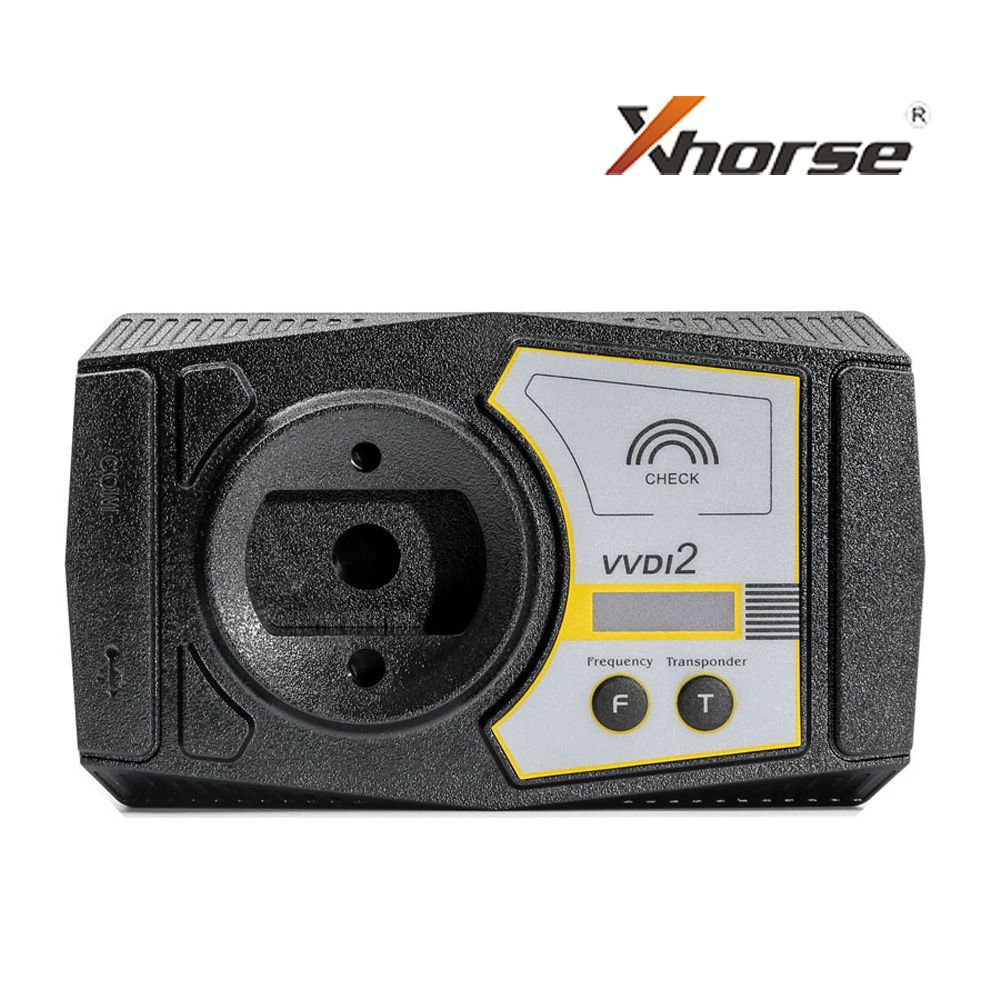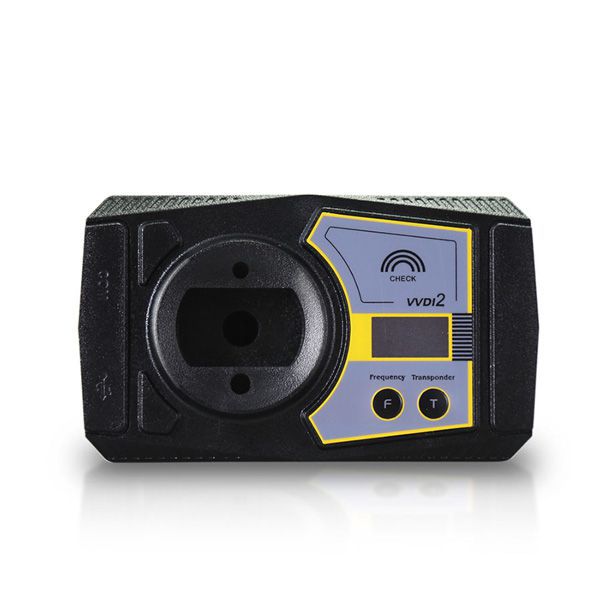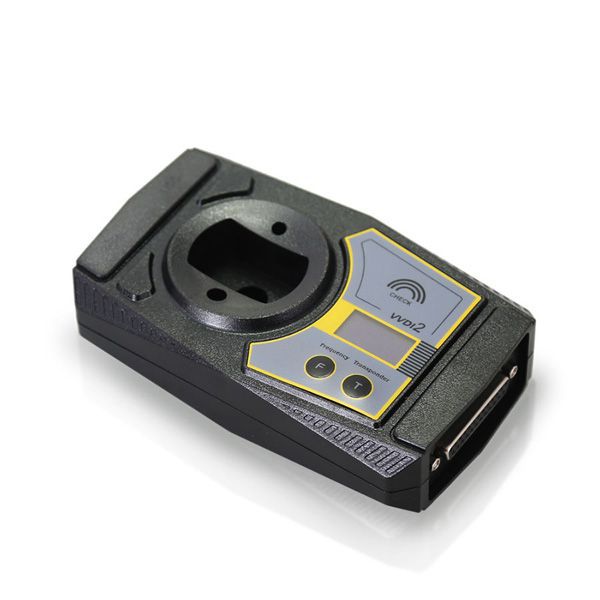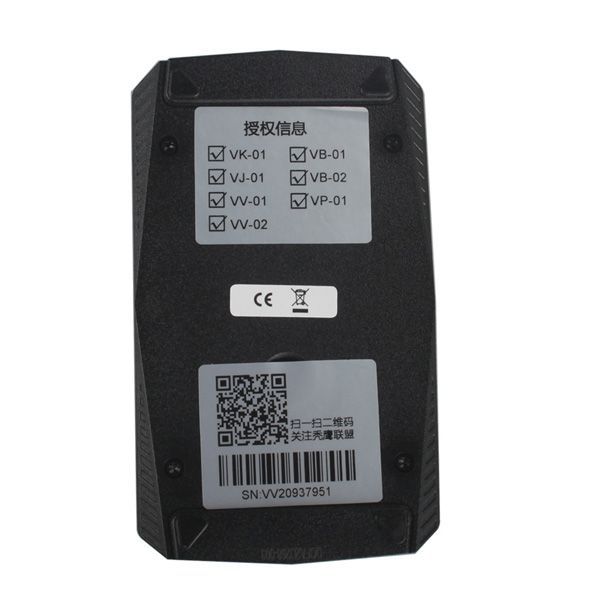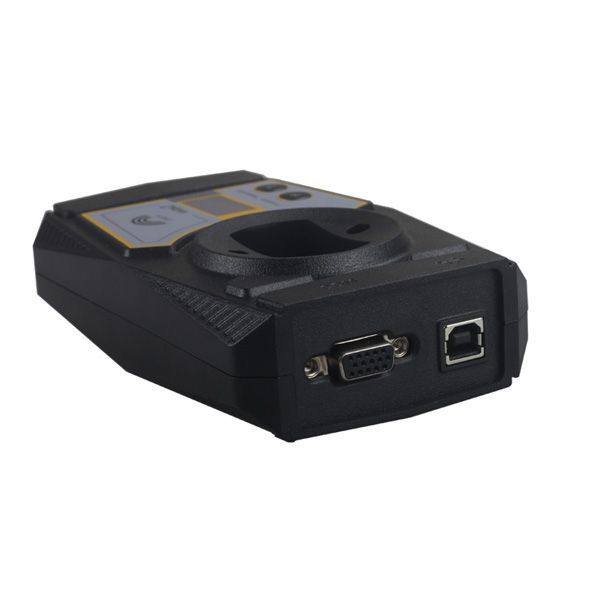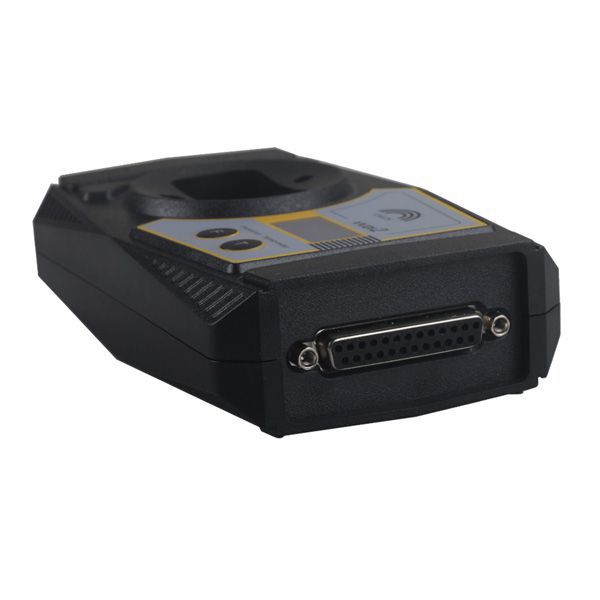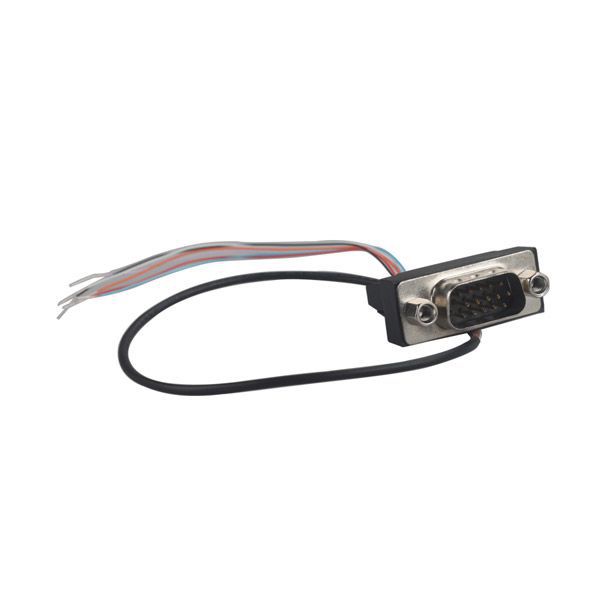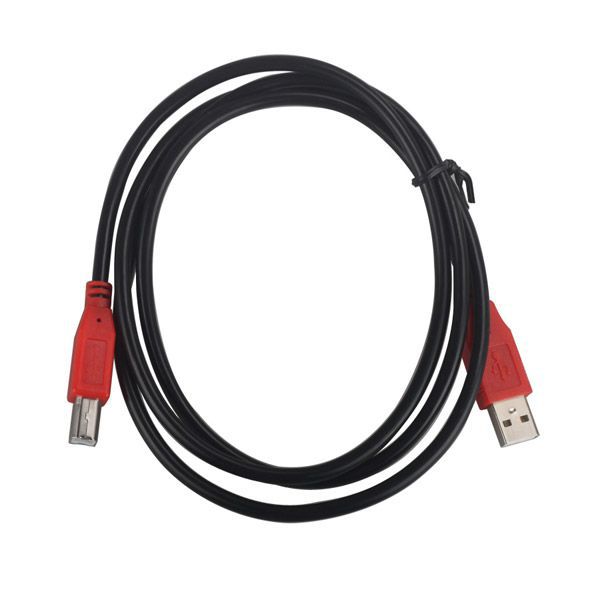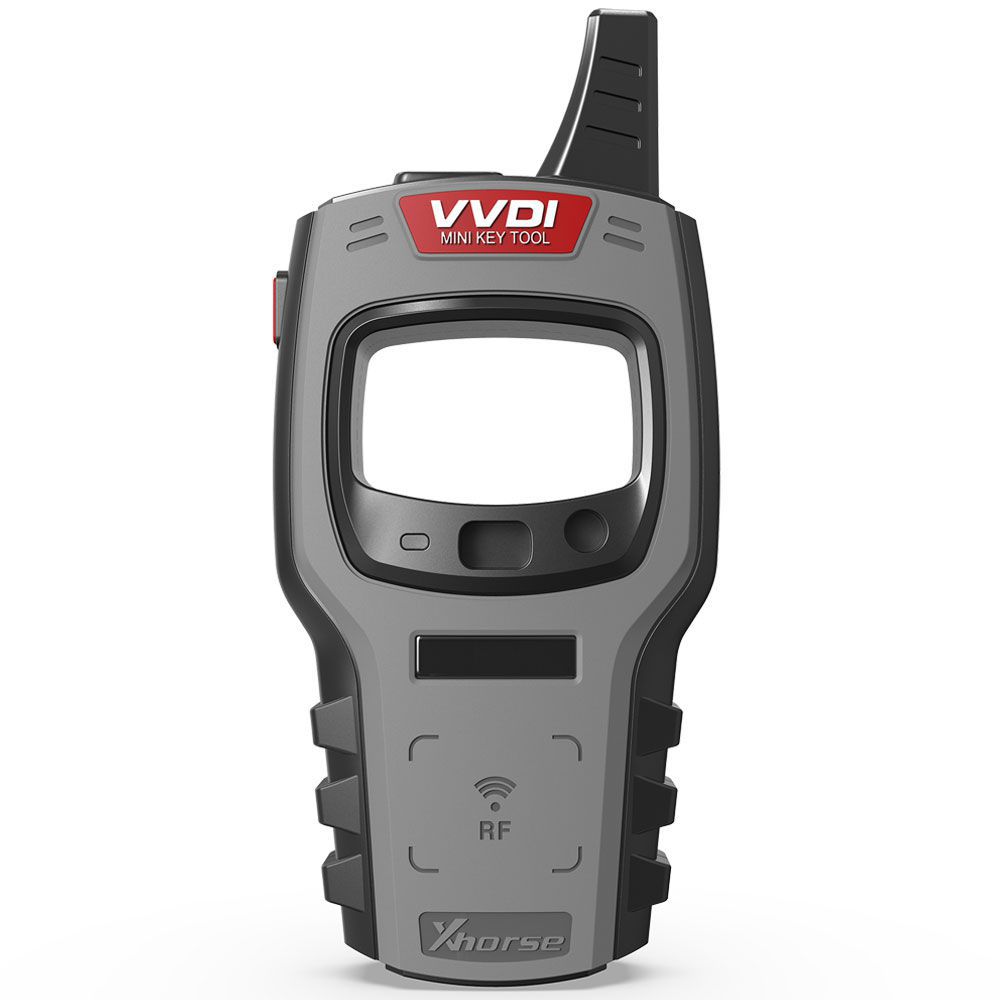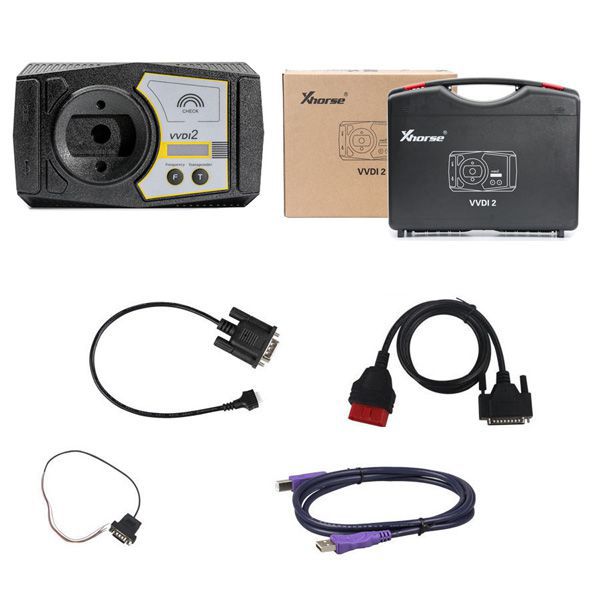 Xhorse V7.0.1 VVDI 2 VVDI2 Commander Key Programmer Full Version 5 in 1 Programmer With PSA Function + Free Mini Key Tool
V7.0.1 VVDI 2 VVDI2 Commander Key Programmer Full Version,is newest arrival ,supports third-party diagnostic software including: ODIS, Toyota TIS techstream etc. To perform VVDI2 diagnostic function, third-party diagnostic software should be compatible with J2534 function.
Shipping:

Express Shipping Service


Estimated delivery time:

3-15

working days.

See details »

Returns:

Return for refund within 7 days,buyer pays return shipping.

Read details »

Support:
Related Accessories/Similar Items
Product Details

Product's Reviews
V7.0.1 VVDI2 VVDI 2 Commander Key Programmer Full Version With PSA Function
ForVVDI
MB
loyal custome,
Pls offer SN of VVDI
MB
to buy the VVDI2 All Activated in 1599 usd including following authorizations:
96bit 48 calculation activation
MQB activation
FEM activation
TOP 6 Reasons to get VVDI2 VVDI 2 Commander Key Programmer:
1.Comes with all VVDI functions, which is improved to be more stable

2.More vehicle supported, multi Immo functions

3.New added plug-in function and reserved connectors to include all VVDI functions

4.Newest Version: V7.0.1

5. 5 in 1 PROGRAMMER. No Need to buy other Authorization
VVDI 2=VVDI PROGRAMMER + BMW MULTI TOOL+ BMW CAS PLUS+ CAS 4 BMW+ 5th IMMO FOR VVDI

6. Software is frequently updated. You can directly download the latest update tool on official website to update your VVDI 2.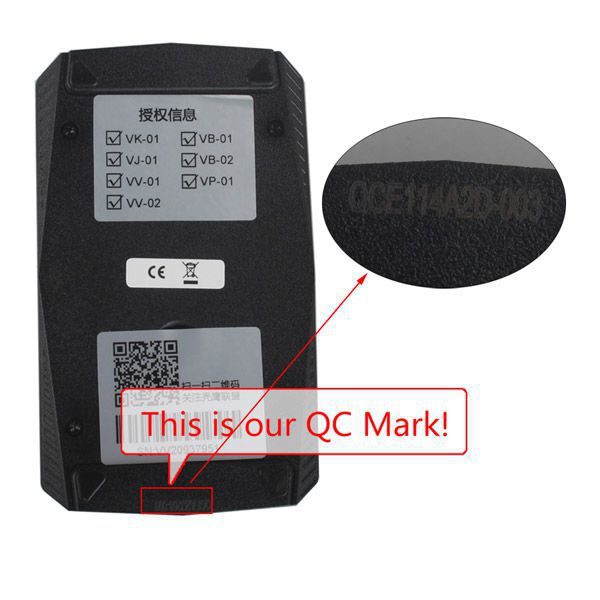 Operating system: Windows XP and Windows 7
VVDI 2 full version authorized functions includes:
-Transponder programmer
-PSA function yes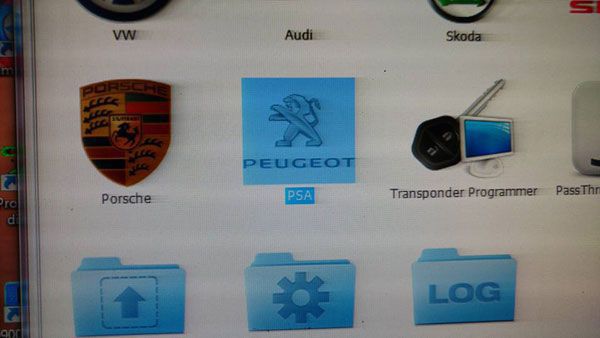 How to combine Xhorse VVDI 2 and VVDI MB TOOL to your account?
1, Run Xhorse Upgrade Kit
2, Connect your Xhore device to PC via USB cable
3, Read device, select "Binding "
4, Youu will get QR code automatically
5, Login Xhorse APP, enter "Account "-"Combine device"
6, Scan the QR code to combine to your account
VVDI2 Software V6.7.5 update:
2020-05-28
Requires firmware upgrade to V6.7.5
VAG V6.7.5
1. Improvement for autodetect VAG immobilizer system
2. Improvement for update FRF, SGO file
3. Bugfix
BMW V6.7.5
1. Improvement for CAS3 key learning
2. Bugfix
Transponder Programmer V6.7.5
1. Improvement for make proximity remote
2. Immobilizer data tool:Asia->Hyundai->Santa Fe->2008-MPC5XX bugfix
3. Improvement for clone ID70/ID83
4. Special chip: Add new ID47 for GreatWall ORA
5. Bugfix
Copy 48 (96 bits) V6.7.5
1. Bugfix
J2534
V6.7.5
1. Bugfix
Online Upate Tool V6.7.5
1. Bugfix
Quick Start V6.7.5
1. Bugfix
Differences among VVDI2 series
| | | | |
| --- | --- | --- | --- |
| | SV86(Full Version) | SV86-B(Basi) | SV86-C(Basic) |
| Price | 2369USD | 1550USD | 499USD |
| Basic Function | √ | √ | √ |
| VW | √ | √ | × |
| BMW | √ | × | × |
| Porsche | √ | × | × |
| 5th AUDI Authorization | √ | √ | +320USD (SV86-2) |
| BMW OBD Authorization | √ | +720USD (SV86-3) | +720USD (SV86-3) |
| BMW CAS4 + Authorization | √ | +260USD (SV86-4) | +260USD (SV86-4) |
Note:
1. Item # SV86-C can't be updated to SV86-B by activation.
a. Authorization for 5th for AUDI, 320USD (SV86-2)
b. Authorization for BMW OBD, 720USD (SV86-3)
c. Authorization for BMW CAS4+, 260USD (SV86-4)
2. For function reading from ECU mac, pin and cs,only when you have bought condor key cutting machine,can we help you actiavte this function for free.
For other functions, such as component security fuctions can be used without the above authorization.
Update VVDI to VVDI 2:
1. You Need to send whole package of VVDI to us, and pay 519USD for update, not including shipping cost. (SV86-1)
2. If you don't send back, you need to pay for accessory cost.
Add more car models:

VVDI supports diagnostic function only for VAG groups, but VVDI2 has achieved multi brand vehicle diagnosis and supports part of vehicle immo programming function and software online upgrade.
VVDI2 can replace lots of customized devices. Users do not need to purchase specific OBD tool for specific vehicle makes which will save you a lot.
Plug-in function, reserved connectors

VVDI 2 can act as a multifunction programmer to connect plug-ins, and read & write IC and CPU data.
Allow you to connect BMW plug to realize OBD function, and meanwhile reserve some connectors for further uses.

The core function is to detect the remote control frequency

Automatically identify chip type
Support multi-function on VW vehicles
Read BMW ISN
Key Programmer
Remote control programmer
J2534 compatible adapter
1. Detect key frequency, automatically identify chip type

The test result can show on the main unit display, no need to connect computer

2. Supports VAG vehicle diagnostic function
Read & write Immo4/Immo5 system
key Learning
Program BCM remote
K-Line instrument immobilizer box
Correct odometer
Program control unit
Unlock Immo1/Immo2 firmware protection
Support data manipulation tools
3. Supports OBD functions on BMW vehicles.

Correct odometer
Generate key
Unlock key
Fix CAS computer
4. Key Programmer

Program key chip
Generate specialized chips
Immobilizer data processing tool
Other key tools
Generate remote control
5. Passthru J2534 Introduction

With built-in switch matrix, it supports third-party diagnostic software including: ODIS, Toyota TIS techstream etc. To perform VVDI2 diagnostic function, third-party diagnostic software should be compatible with J2534 function.
Why VVDI 2 is better?
VVDI technician has devoted themselves to VVDI free update online and update service in the pass five years. This is what VVDI has been widely respected and ranked as a power tool.
There is no doubt that the more power and high-end configuration VVD2 will inherit the fine traditions.
Apart from free update online service and system optimization, more powerful functions and vehicle models (Like Porsche) will soon be available via update. And other more functions, you name it…
VVDI2 goes beyond than VVDI in function, connectors and vehicle coverage etc. After all, VVDI belongs to locksmith tool while VVDI2 becomes a comprehensive locksmith device
Note:

This "Prepare Remote" function is under developing,still can't be supported now. when released,we will inform here.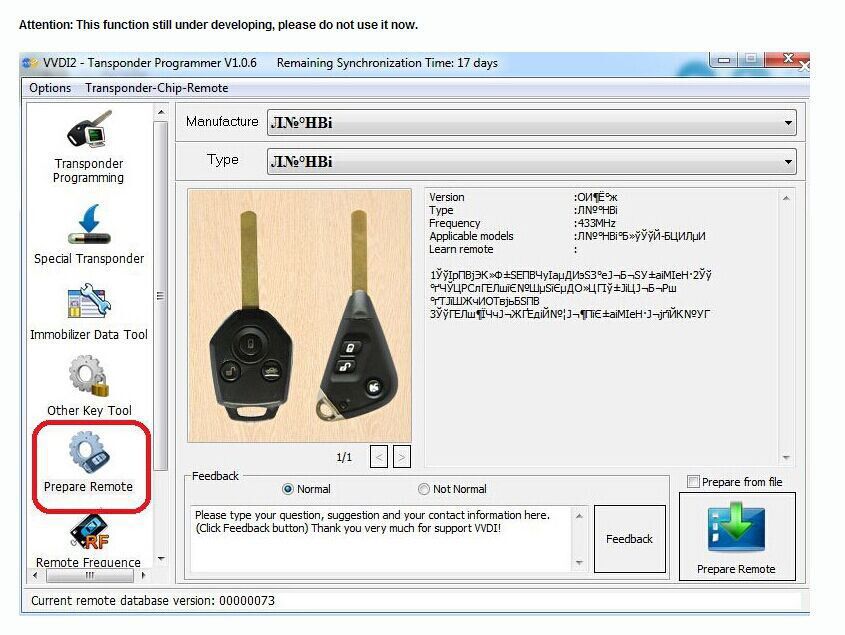 Package including: (4,5 needs to buy seperately)
1pc x VVDI 2 Main Interface
1pc x OBD2 Cable
1pc x USB Cable
4. CAS Plug for BMW Multi Tool
5. Remote programmer
If you will update your VVDI to VVDI 2:
Choose Autorization when receive the label as follow.
0=(VK-01)
Key Programmer
1=(VJ-01) Passthru J2534
3=(VV-02) VW 5th
4=(VB-01) BMW OBD Function
5=(VB-02) BMW CAS4 Function
6=(VP-01)
Porsche
Customer asked questions:
Q: Can i use VVDI 2 or VVDI key program to add BMW CAS4+ keys? Do you have instruction for how to do that?
A: Yes. Please see the video guide in obd365 webpage.
Q: The function mentioned(ecu programming, key programming) for audi, vw,
Porsche
, bmw, are they all for offline programming? Or do i need purchase online oem subscription to do that after purchase the vvdi2?
A: This machine support offline and online programming. offline and online we means with internet and without internet. Do not mean you can use original BMW factory account to connect BMW factory server to do programming.
Q: Hi I am wondering what is better? Xhorse vvdi2 or tm100? The vvdi needs to solder contacts in the ews. How bout the TM100?
A: 1) Quality
VVDI 2 is the genuine version made by xhorse company, quality is better than TM100.
2) Function
VVDI has special key model, for its function, it has the same way to programming keys as TM100, from this point, VVDI 2 cover the function for TM100. Besides, VVDI 2 also ahs BMW VAG series, and the function for FVDI. All these function TM100 does not support.
3) VVDI does not support EWS, VVDI 2 and VVDI PRO, TM100 can support EWS. If you use CAS PLUS adapter with VVDI2, SOMETIMES no need desolder chips.
Q: I do have BMW X5 from 2013+ , it's F15 with CAS4+ I guess and 5M48H, it has all keys
lost
. What equipment I should buy from you to make a new key.
A: 1) For 5M48H, you need to use XPROG or VVDI pro to read the date
2) Use BMW MULTI TOOL or VVDI 2 do CAS4+, and use the data you read out to generate the key data to match programming and simultaneous car
For second steps. If you choose BMW MULTI TOOL, you still need to buy the CAS4 adapter. If you choose VVDI2, then no need to buy others.
Q: I want to open component security function. what should i do?
A: For this function. If you want to use, you need to open pin,mac reading,CS authorization then can use. If you have bought the condor key cutting machine. Then this authorization is free to open. Please give us your name/country/EmailVVDI SN/ VVDI2 SN / CONDOR SN. If you do not bought CONDOR key cutting machine, then cannot open this authorization.
Q: Hello. I purchased this product and it says at the top... re synchronization in 23 days.. How do you re synchronization the device...Thank you
A: This is normal. Once the day become 1, you just need to connect interent. Then it will be back to 30 days again. This is setted by Xhorse company to avoid others crack their software.